Aloha again!


---
The following contains photos and information from my recent trip to Maui the second-largest of the Hawaiian Islands. I have now returned and so I am happy to share with you what I experienced. Mahalo.
Also check out my wife's post about Hawaiian culture!
It also includes some great info on The Road to Hana!
---
Today I am going to share with you a trip we took called The Road to Hana!


There is no shortage of tourists sites that will give you a guide to this fantastic journey, so I am not going to do the same.
Instead, I am going to share with you some of the pictures that I snapped along the way with a little story thrown in for fun!
To begin, for the uninitiated, which was me before my trip, "the Road to Hana is world famous for the natural beauty of its unblemished landscapes and towering waterfalls.".
Also, it is comprised of a road full of "curves that hug the coast and gaze over an ocean that stretches uninterrupted all the way to the Alaskan coastline. Couple that with black, red, and white sand beaches, a multitude of trails, and beautiful gardens."
And:
"The Hāna Highway is a 64.4-mile (103.6 km) long stretch of Hawaii Routes 36 and 360 which connects Kahului with the town of Hāna in east Maui. On the east after Kalepa Bridge, the highway continues to Kīpahulu as Hawaii Route 31 (the Piilani Highway). Although Hāna is only about 52 miles (84 km) from Kahului, it takes about 2.5 hours to drive when no stops are made as the highway is very winding and narrow and passes over 59 bridges, 46 of which are only one lane wide.[5] There are approximately 620 curves along Route 360 from just east of Kahului to Hāna, virtually all of it through lush, tropical rainforest. Many of the concrete and steel bridges date back to 1910 and all but one are still in use."
Here is a map, although it says "interactive", you'd have to visit the site to find out for sure, this is just a link to their picture.
---
Road to Hana Map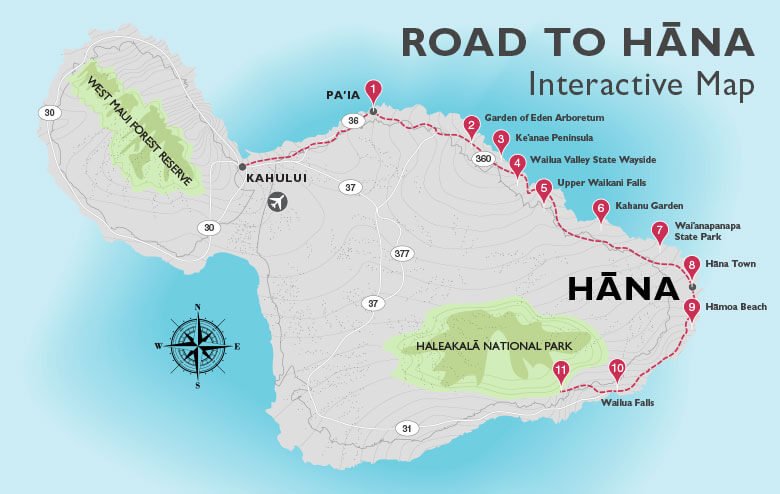 Image Source
---
Being the case, I was able to snap several shots while we were in rout. Here is a view as we were headed out from the surrounding area of Kahului.
---
Heading Out For Hana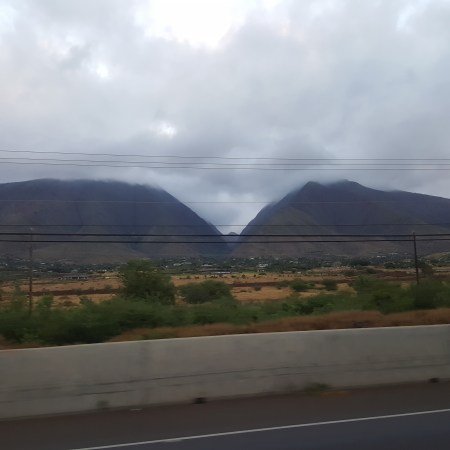 Image Source
---
During the trip we had an app connected to the car speakers that narrated the drive.


The app used our GPS location and let us know about different sights along the way. It also gave us stories and some history of Hawaii.
It was a great way to help us along our Road to Hana trip.
The way we did it was to drive out to Hana first and then beyond to get to Haleakala National Park for an unforgettable hike, but more on that later.
Then on our way back we stopped by some amazing sites that I will get to below.
---
A View From The Road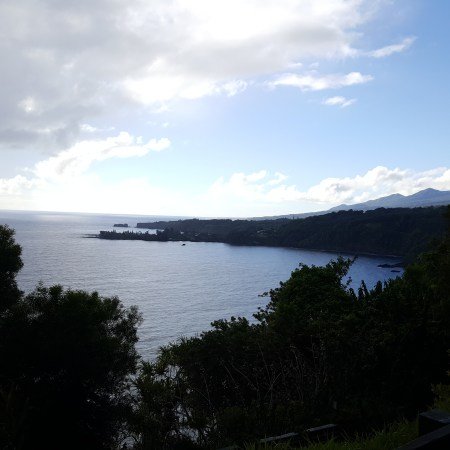 Image Source
---
After a little bit of driving and a last stop in Pa'ia for some fuel, we finally got to where I could get the above shot of the coast!


Soon we had a brief stop at the Kaumahina State Wayside Park, yes to use the bathroom, and took in a nice view!
Somewhere about this time, I forget the exact details, because c'mon I was on vacation!, we stopped by a little road side trail and saw the most beautiful Rainbow Eucalyptus trees!
---
Rainbow Eucalyptus Trees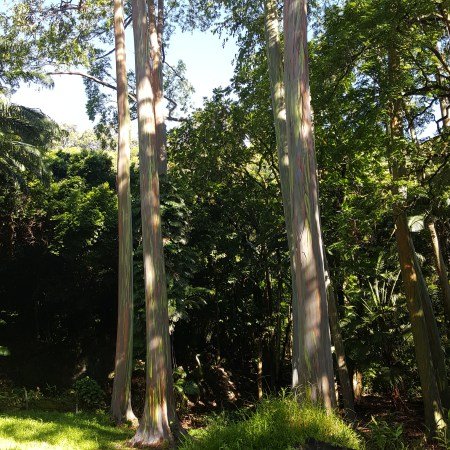 Image Source
---
Then we pretty much drove straight through, to Hana, and beyond to get to the Haleakala National Park!


Here is a view of the Maui East Coast from the park's visitors center:
---
The East Side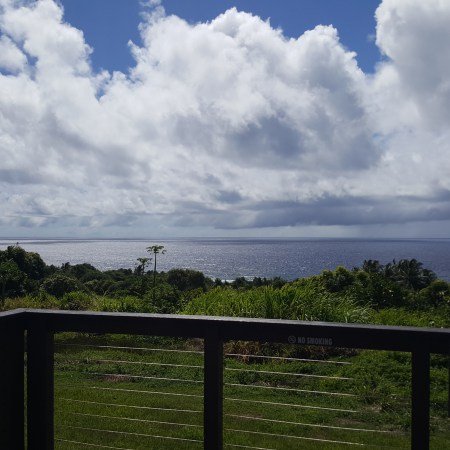 Image Source
---
After a brief look around, we set out on the trail to see the waterfall!


---
E Komo Mai - Pipiwai Trail Map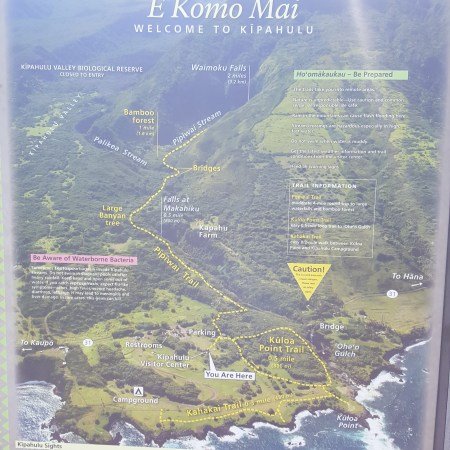 Image Source
---
It was going to be about a 2 mile moderate hike to get to Waimoku Falls, but well worth it!


Here is a cool mountian view we saw along the trail:
---
A Mountian View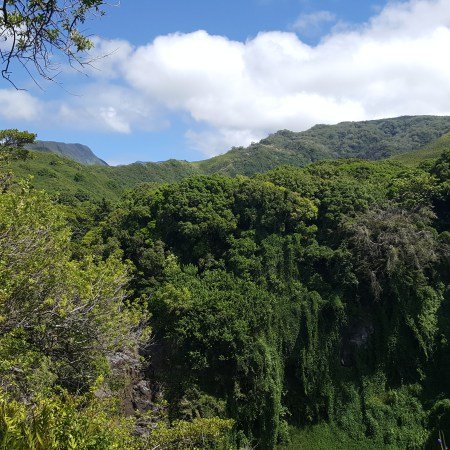 Image Source
---
Along this awesome hike there were a ton of great things to see!


A super wild banyan tree, awesome greenery, flowers, and at one point a remarkable bamboo forest.
Here is a peek at a creek from the bamboo forest:
---
A Creek Peek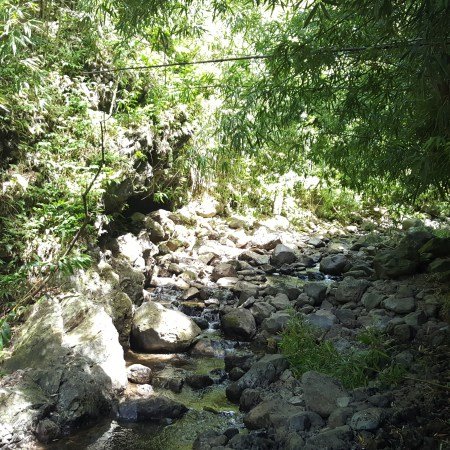 Image Source
---
Finally at the end of the trail we reaached the Waimoku Falls!


---
Waimoku Falls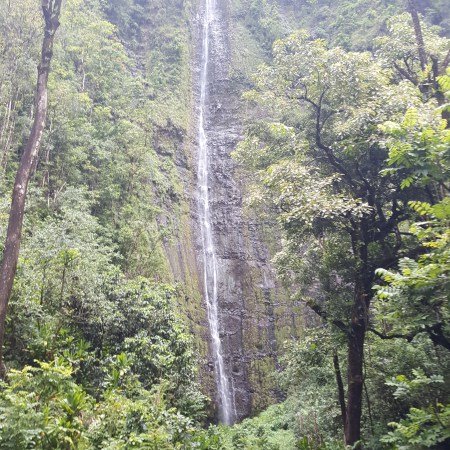 Image Source
---
Once we got back from the hike, I was hungry!


But we couldn't eat just yet…
We had brought a picnic lunch and needed a great view for our setting, because we were in Maui after all!
So we packed back in the car and took off for Wai'anapanapa State Park.
Once we got there and ate, it was time to see the black sands of Pa'iloa Beach!
---
Pa'iloa Black Sand Beach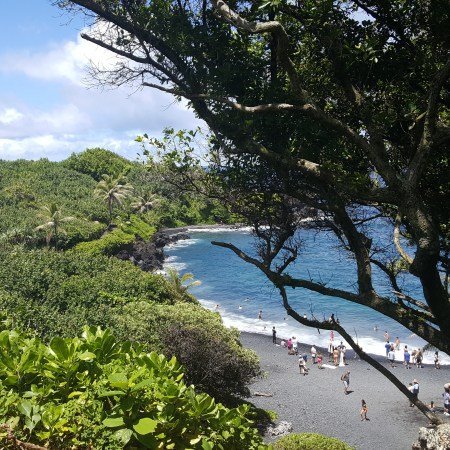 Image Source
Another Beautiful View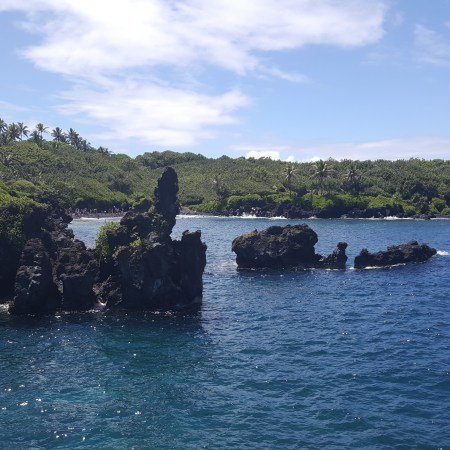 Image Source
Another Great Shot!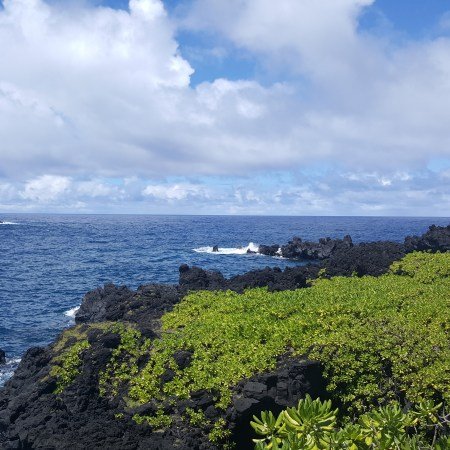 Image Source
---
Along the side of the beach there was a little cave!


Of course we had to go in it!
---
Cave Cam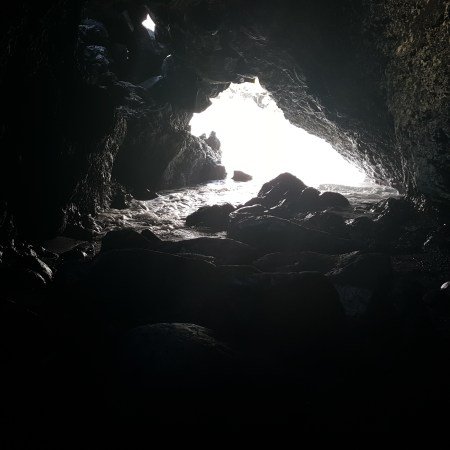 Image Source
---
After getting our fill of beautiful shore sites, we had to hit the road back!


Along the way we took a pit stop at a place Cafe Coffee that had some killer coffee and unbelieveably tasty snacks!
We got some delicious pineapple coconut cake and a yummy lemon bar along with delicious cold macadamia nut iced coffee drink to power us up for the journey home.
---
Cafe Coffee Shop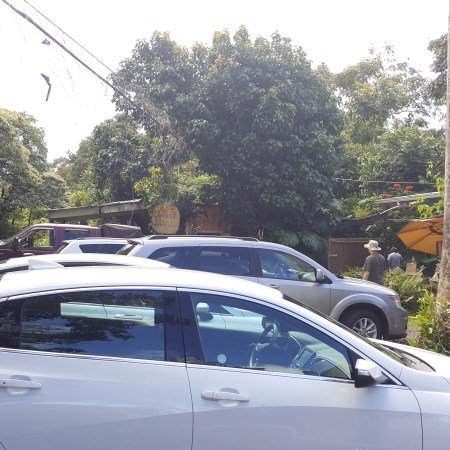 Image Source
---
---
Another Road Shot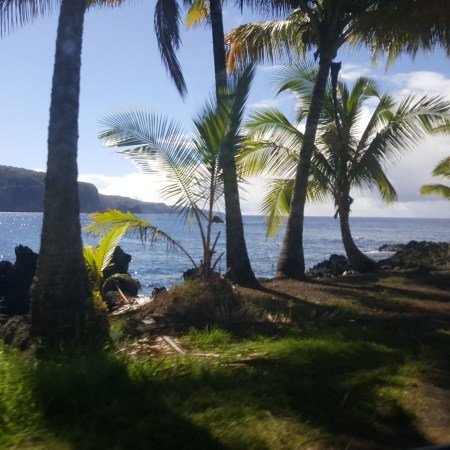 Image Source
---
We stood on and took in the view the fantastic rocky coast.
Also we saw the "only remaining building after the devastating tsunami of 1946".
It is the Kaulanapueo Church which was built out of stone in 1853 and still stands today!
---
The Church That Stood Its Ground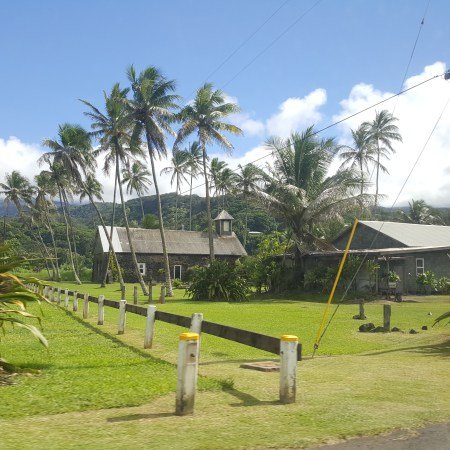 Image Source
---
This Road to Hana trip took up an entire day, but was well worth it!

That's all for now! Mahalo!
---
Stay tuned. Stay interesting. Stay Strange.
---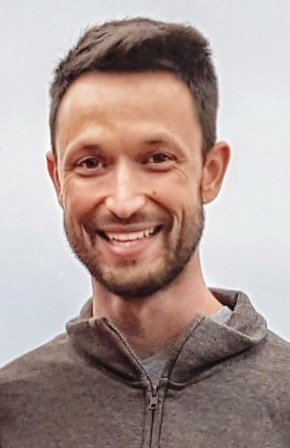 ---
Created by Michael Paine
Follow me @strangerarray and donate because the road we travel is the story we tell.
---
See the latest adventures and creations from my wife Sarah on steemit!


Also Check Out Some of My Previous Post:


---
---
---
---
Do you want to take out a loan to consolidate debt?

If you use my Credible Referral link, you can get a special offer if you take out a loan.
---