ALOHA!
I've returned from my first ever trip to Hawaii. Specifically the island of Maui!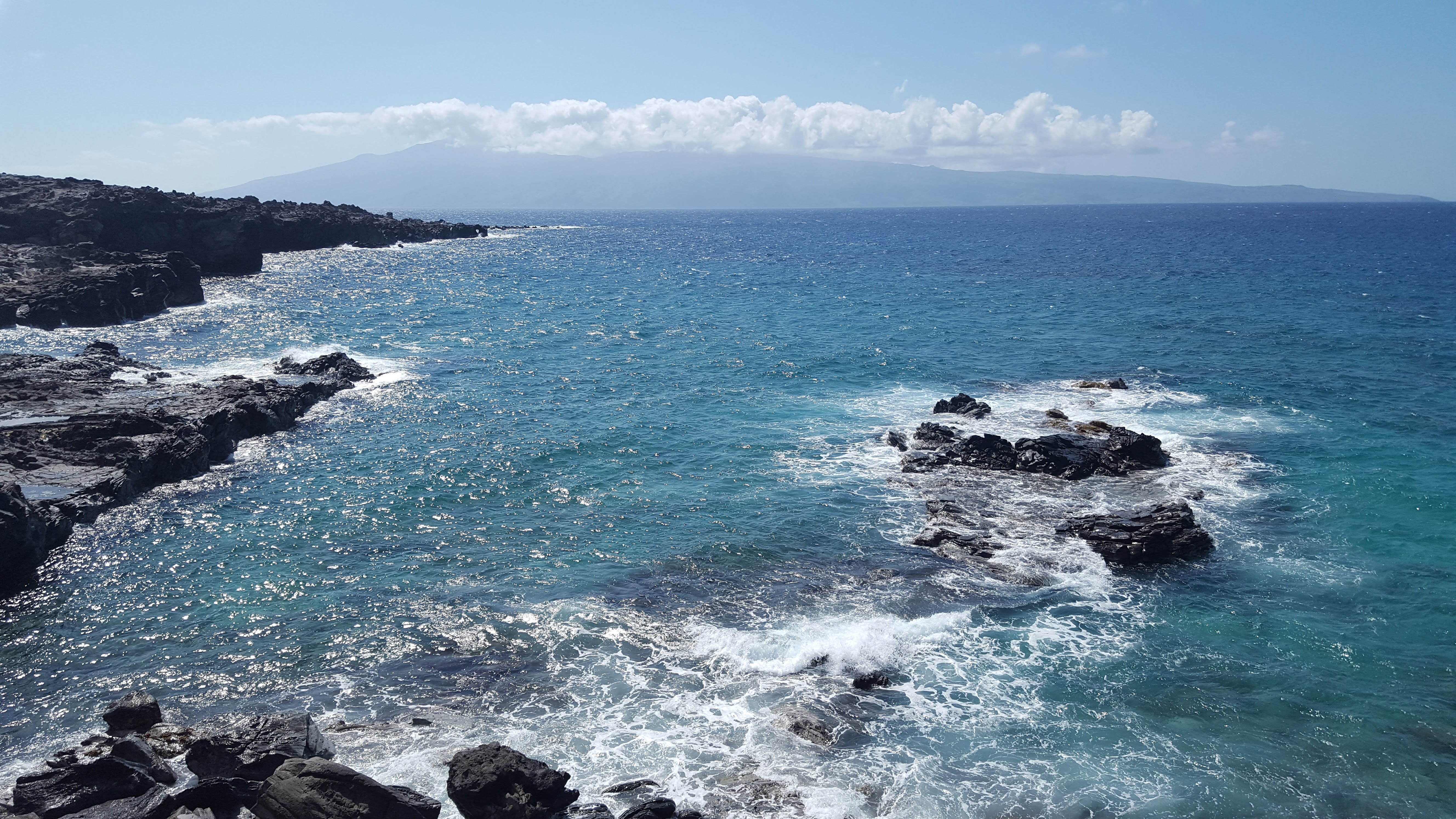 Image Source
Maui West Coast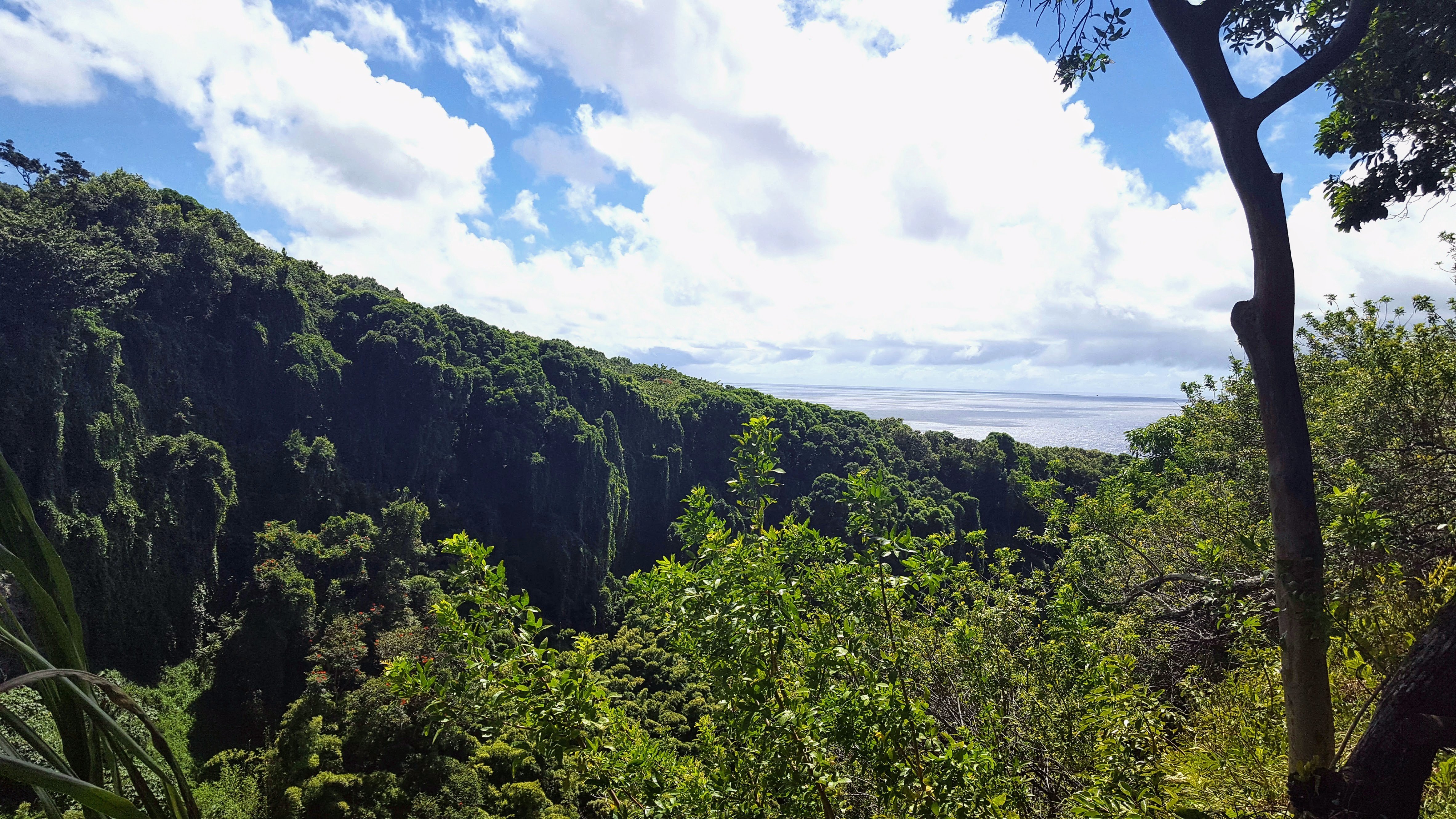 Image Source
Haleakala Mountain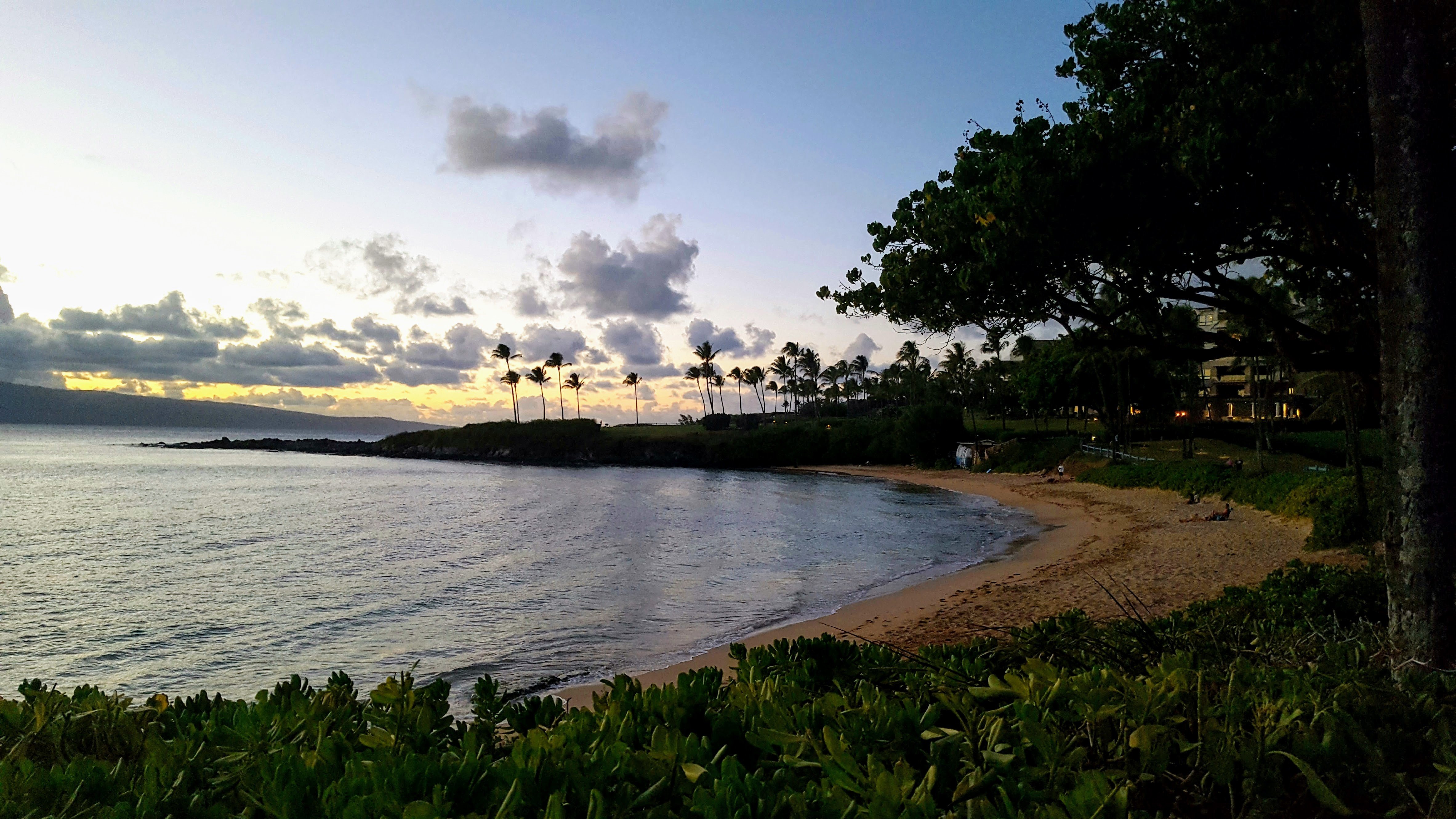 Image Source
Kapalua Bay
One thing I really enjoyed, outside of the beautiful weather and scenic views, was getting to learn about the cultural and language differences of Hawaii.


I like to learn on my own terms, generally speaking. What better way to learn than hands-on in the environment!

---
Here's an interesting fact:
Hawaii is the only state to have two official languages, English and Hawaiian. Learning some Hawaiian words is actually pretty easy. Even for me. :)


---
I never took any Spanish in school but my husband did and he pointed out a similarity between Spanish and the Hawaiian language. The pronunciation of vowel sounds is the same.
Consonants are interesting and fairly easy in the Hawaiian language. The current official Hawaiian alphabet consists of 8 consonants vs the 21 consonants in the English alphabet. (I'm keeping it simple, not talking to hard or soft sounds or the uniqueness of the letter "Y" in English and "W" in Hawaiian.

---
Here are a few words (many are location names from the island of Maui) that I picked up:
Aloha - common greeting of welcome
Mahalo - "thank you"
'Ohana - "family"
'Ono - "good to eat" or "delicious"
Shaka - this is a common and friendly hand gesture of approval - also used to mean "hang loose"
Lahaina - one of the more established coastal towns on the west side of Maui
Kapalua - a resort development on the west side of Maui (this is where I stayed)
Ka'anapili - a newer development between Lahaina and Kapalua
Hana - a small village in the mountains of Maui but it also means "work"
Haleakala - a national park and mountain on Maui
Wai'anapanapa - state park on the east coast of Maui
Molokai - a smaller island off the coast of Maui
---
Maui definitely has a friendly and relaxed vibe to it. I can appreciate the friendliness being that I'm from Texas, the "Friendship" state!
Most of the locals I interacted with were within the shops, restaurants, markets, and activities that I visited. Some were native to the island and some were transplants from the U.S. main land. If I could have stayed longer, I'd like to have visited more places that highlighted the history and culture of Hawaii.
Two helpful ways I learned about the history and culture of Maui was from a hula show and from a narration app for the Road to Hana.
The Hula Show
We chose to go to a free show instead of paying for a Luau.
The hula show was in the Outlets of Maui in Lahaina. They presented a very fun and lively show that had both male and female hula dancers of all ages. The kids were adorable and so talented! They presented both Hawaiian and Polynesian dances and music.
Here are a few photos: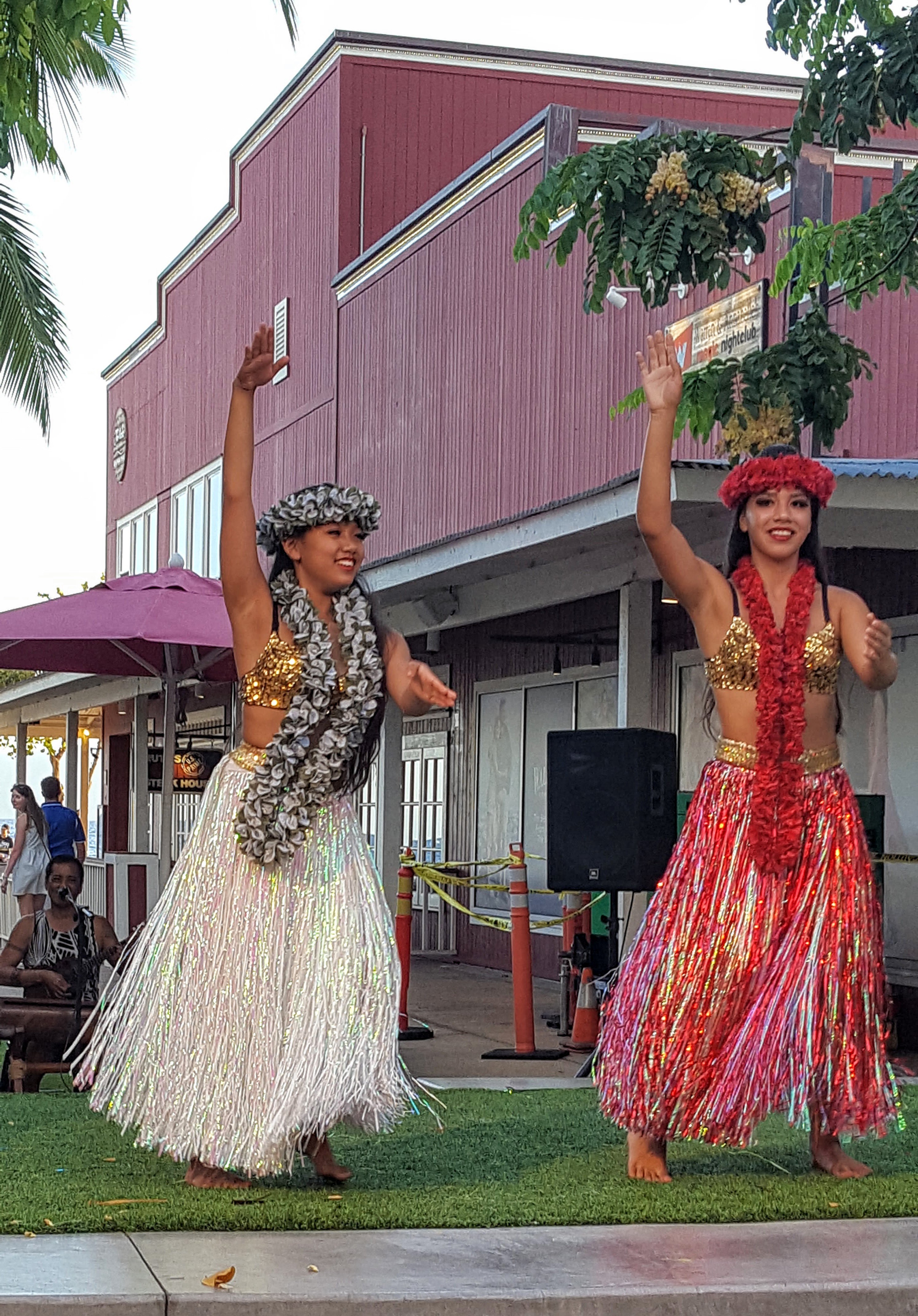 Image Source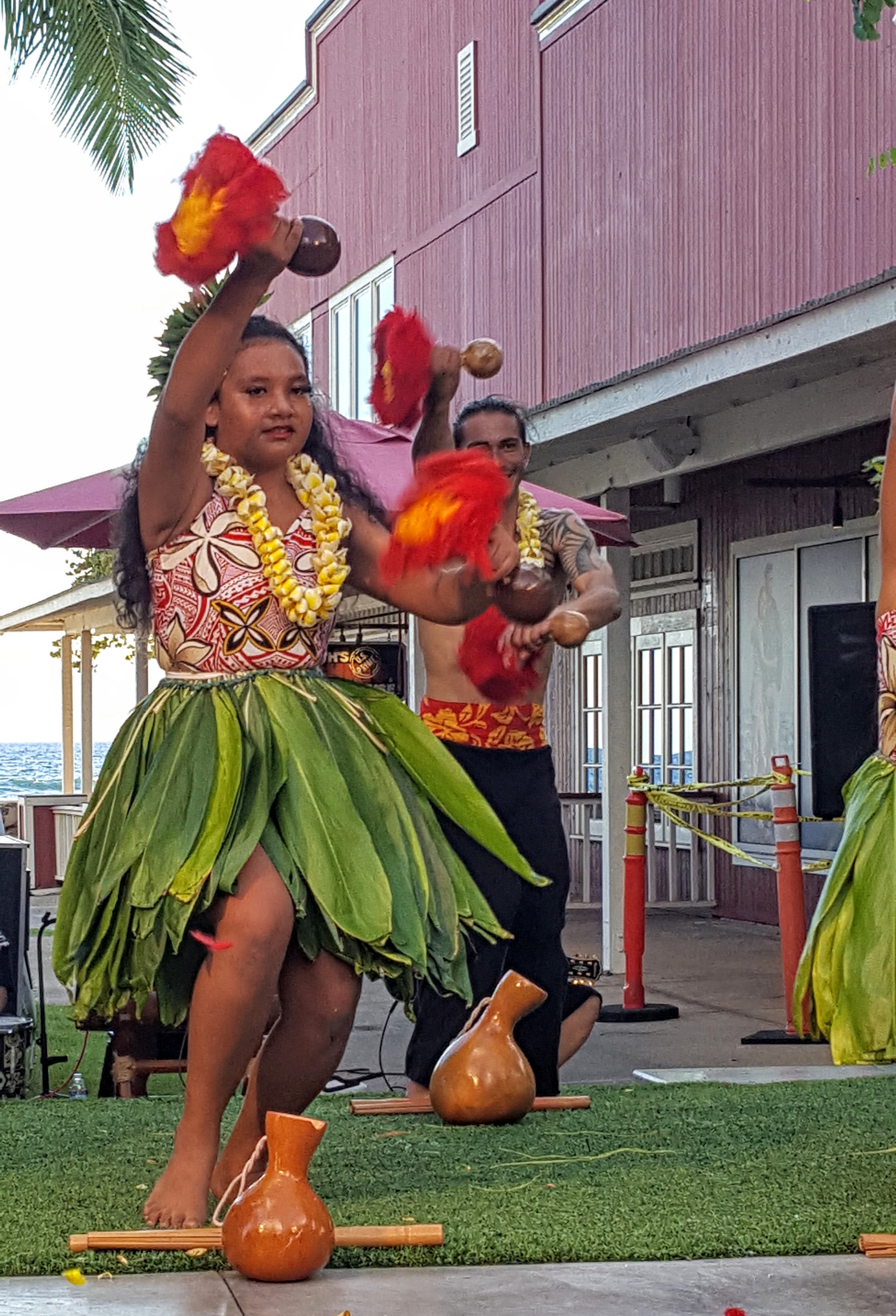 Image Source
Image Source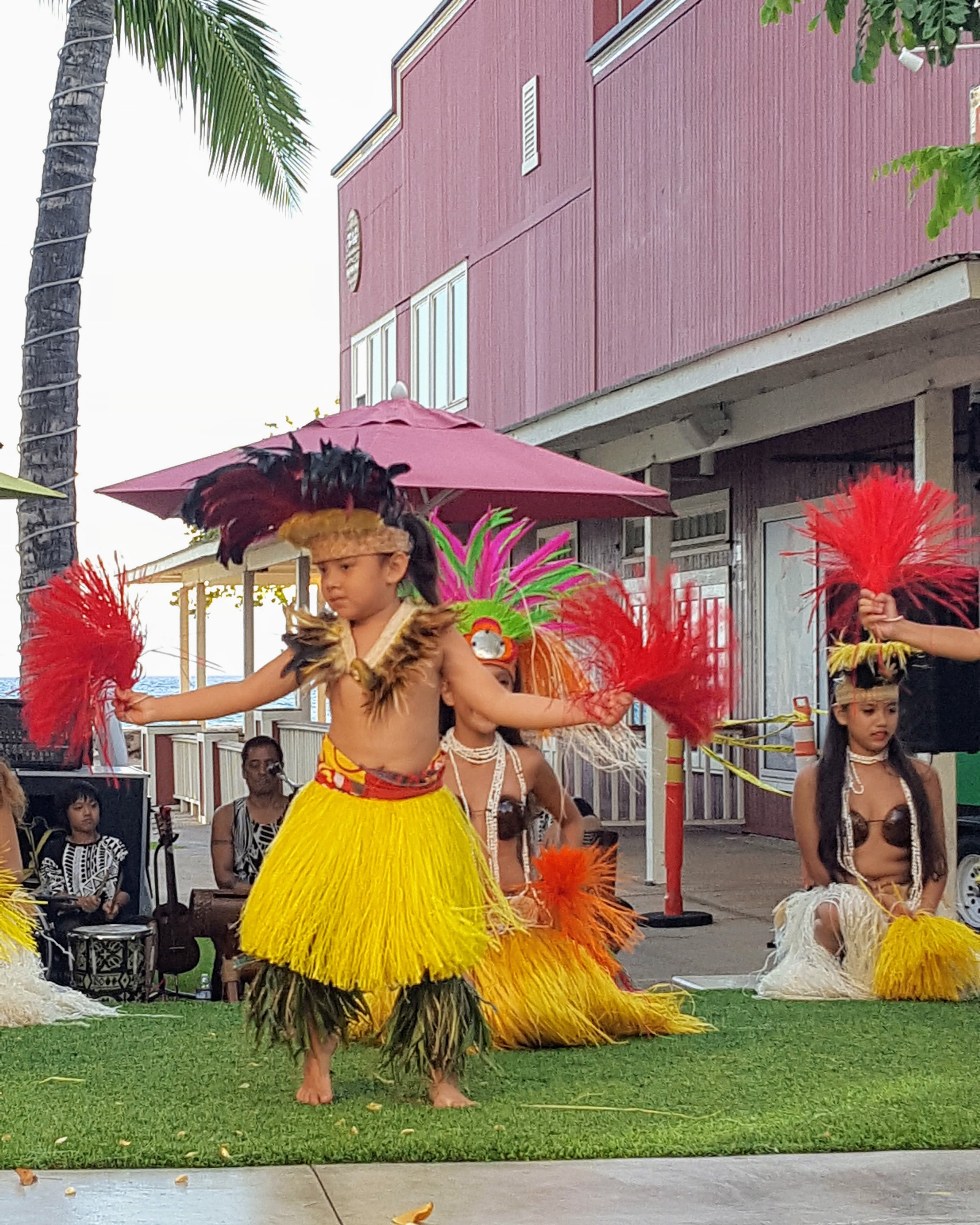 Image Source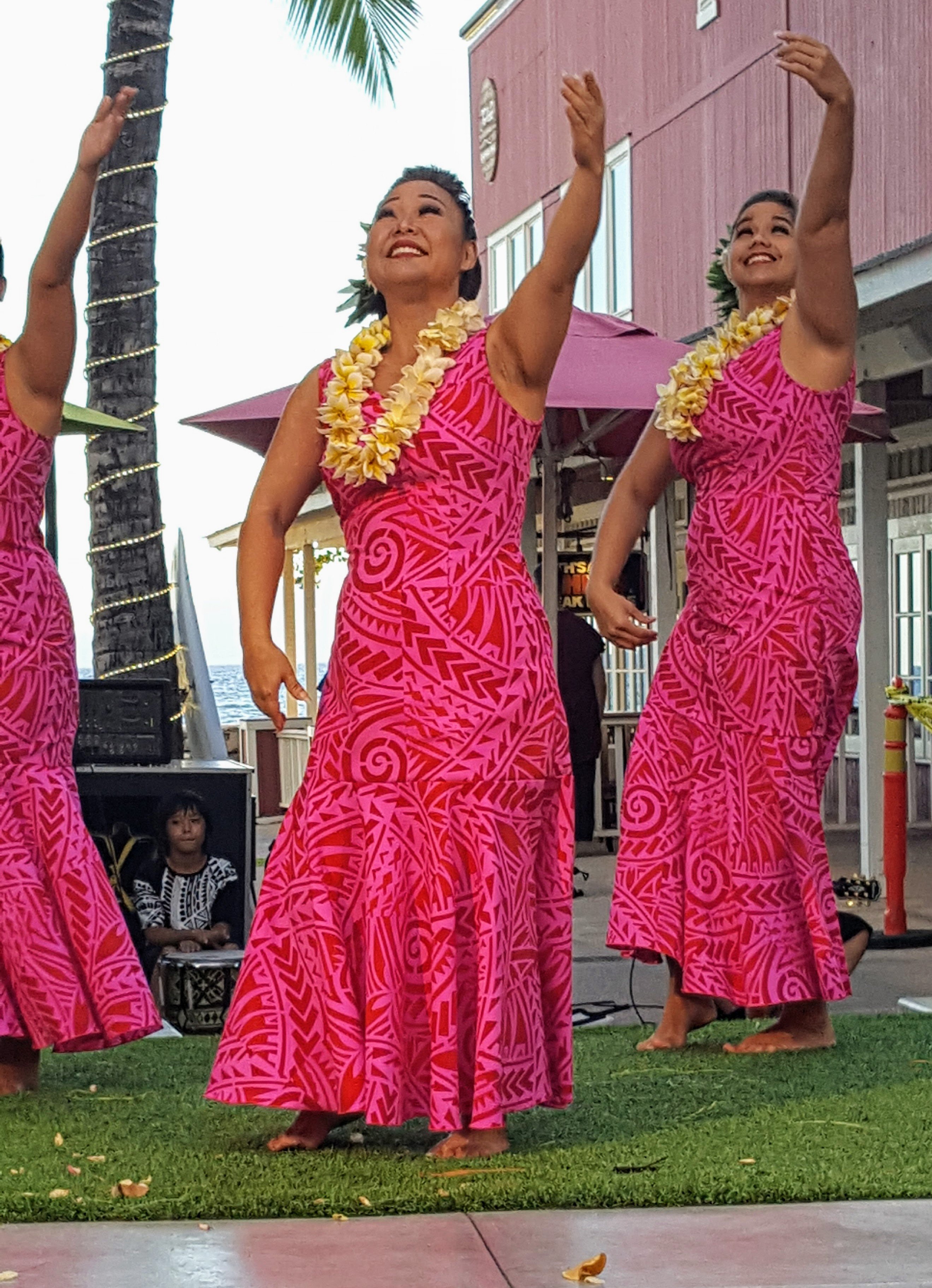 Image Source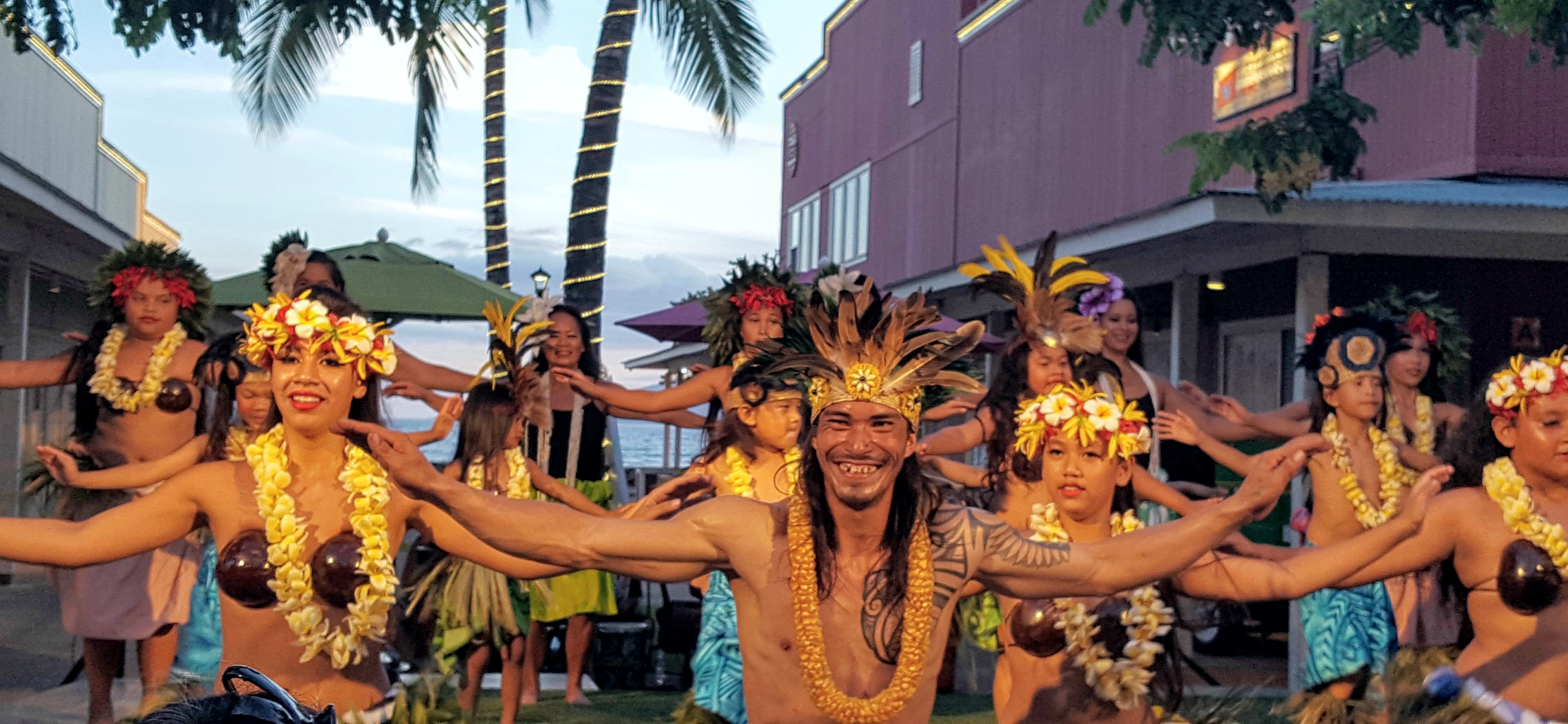 Image Source
The Road to Hana
We drove the twisty and beautiful mountain-side road to the small town of Hana. This road is the only way to get there and to the Haleakala National Park beyond. It's an intimidating drive with about 50 one-lane bridges along the way! I'm thankful that my friend, Bill, drove and I didn't have to!!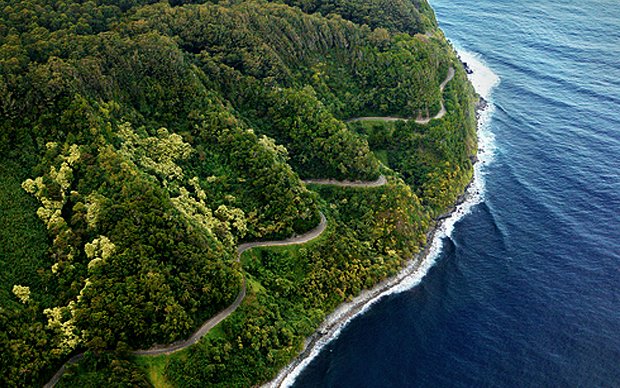 Image Source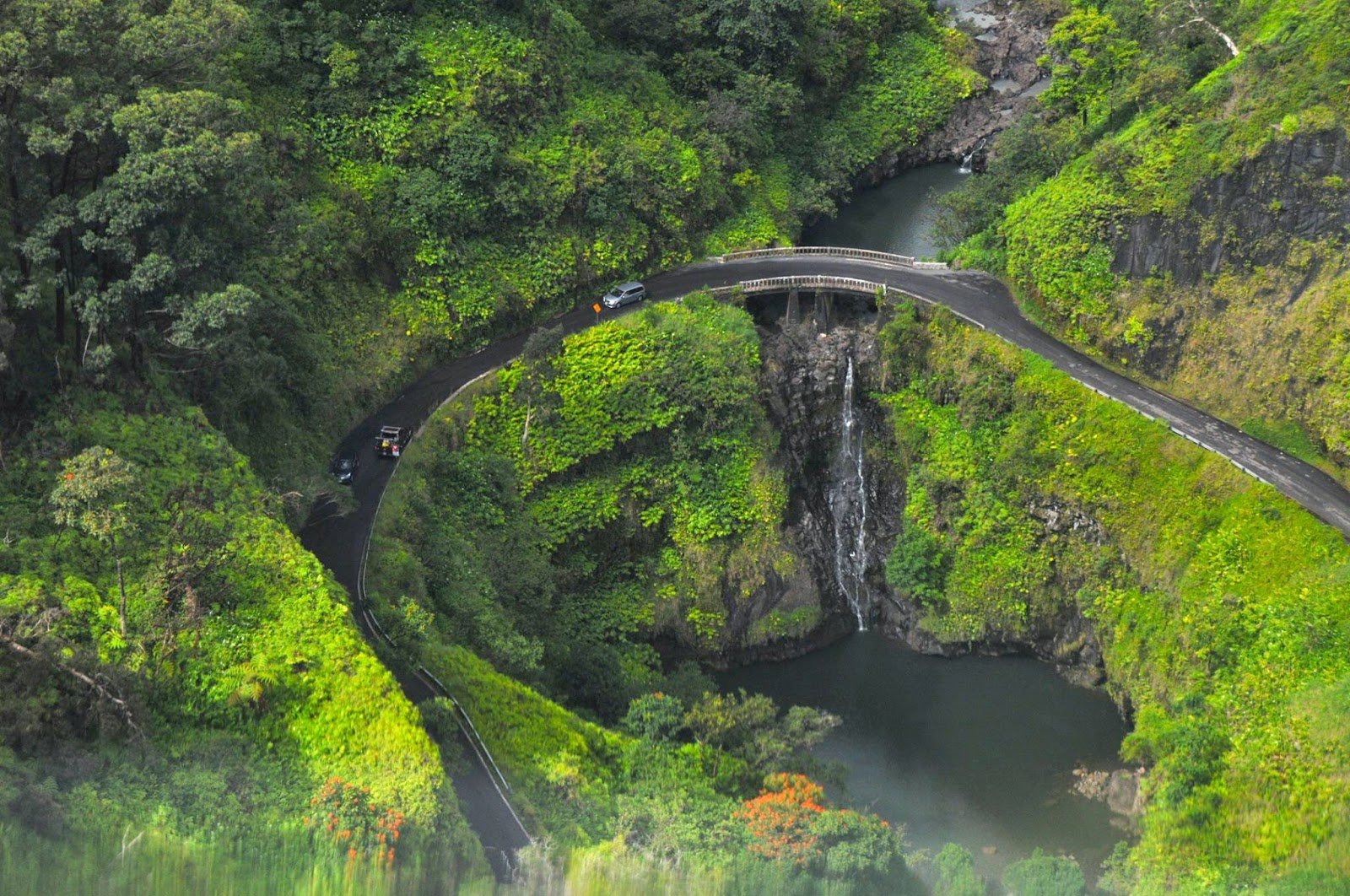 Image Source

Image Source
During the trip we had an app connected to the car speakers that narrated the drive. The app used our GPS location and let us know about different sights along the way.
It also gave us stories and some history of Hawaii. We learned about the islands prior to European discovery by Captain James Cook. What the culture looked like after discovery by the Polynesians and the development of the Kahana social class system. We also learned about the most famous kings, queens, battles, and changes in power and politics.
Last, the app described early US business trade, the establishment of the US naval base, Pearl Harbor, and how Hawaii ended up becoming the 50th state in the United States of America.
Overall, a pretty good little history and culture lesson all in about 2 hours. More than I remember learning in all my years of US history in school.
---
If you like to learn about different cultures and languages, then I would definitely suggest learning more about Hawaii. It should be especially intriguing to us as Americans since It's a part of our country!


Thanks!
Sarah
---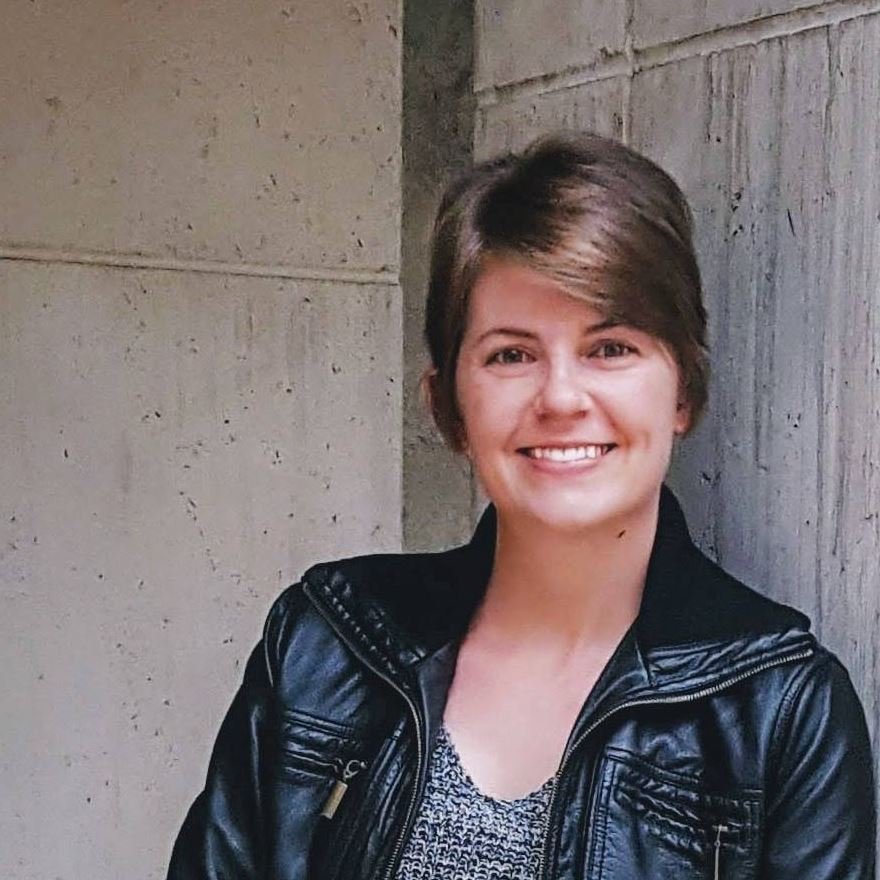 ---
Created by Sarah Paine
Follow me
@sarahpaine
and check out what my Husband
Michael
, aka
@strangerarray
, is up to!