Interior British Columbia: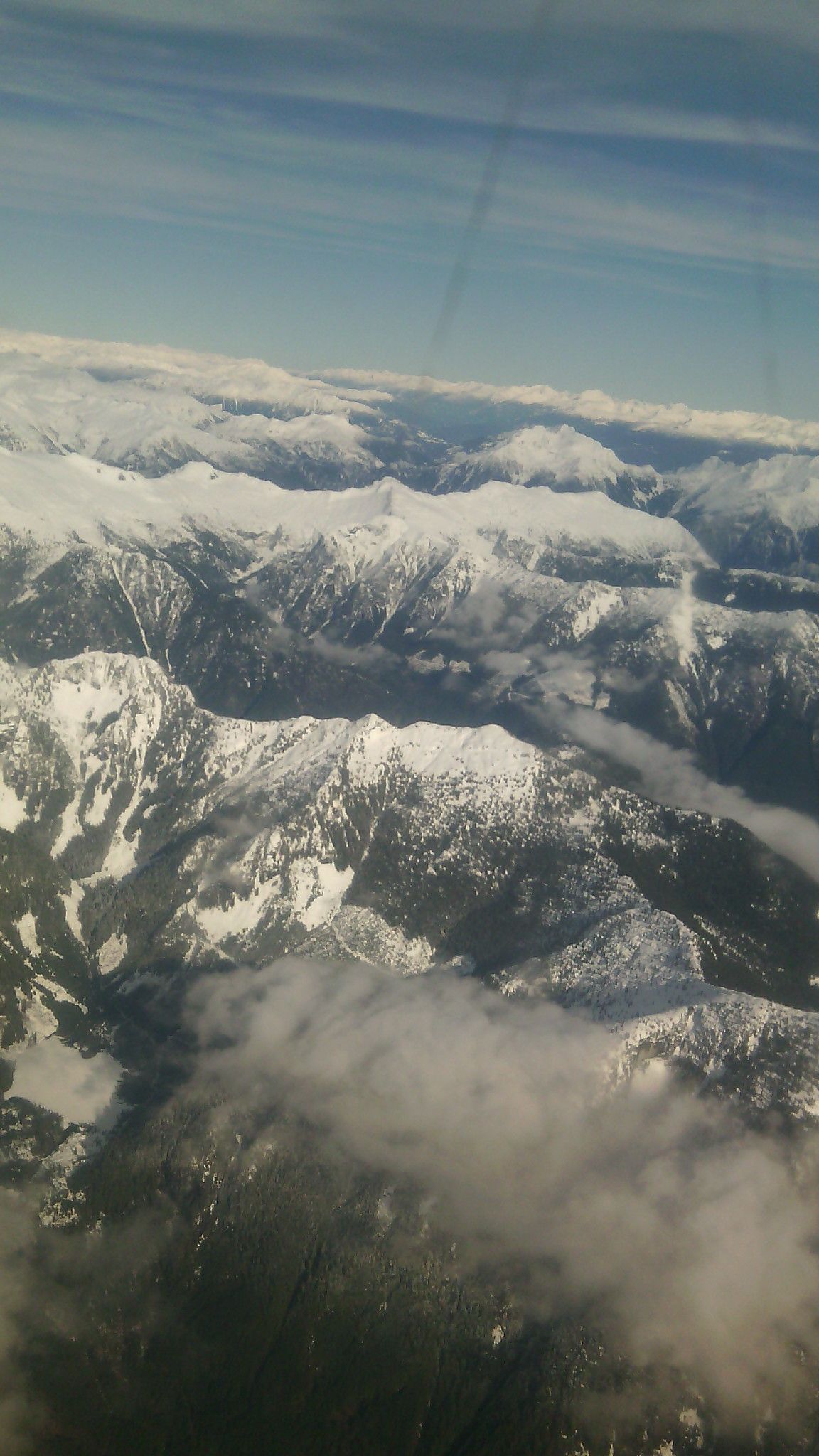 Deforestation or control burn in a river valley?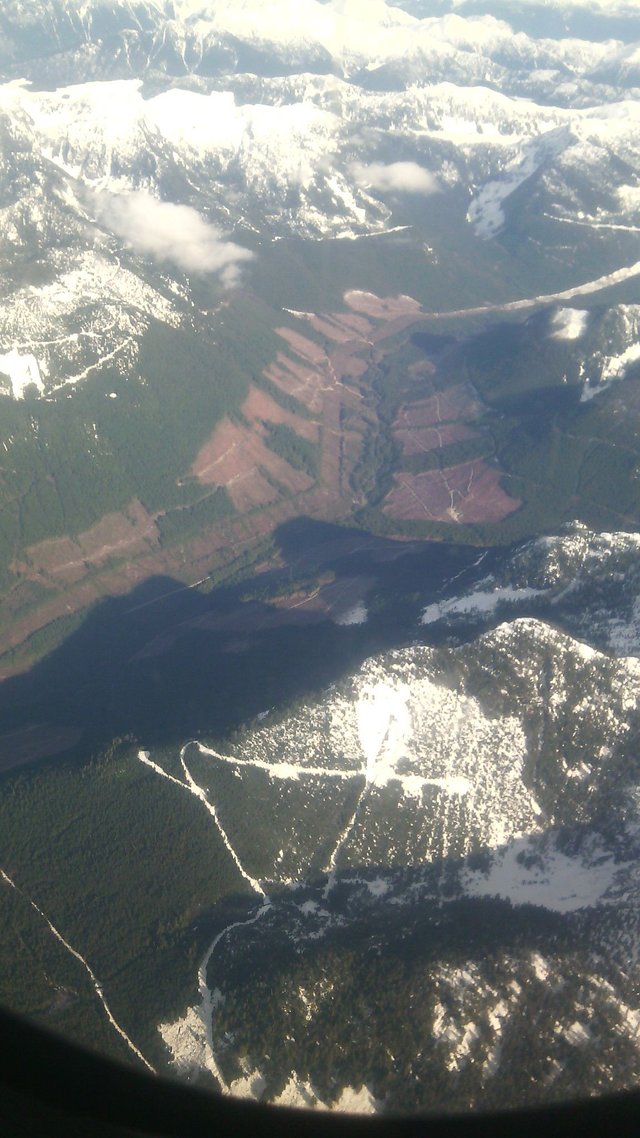 An island in the Fraser River: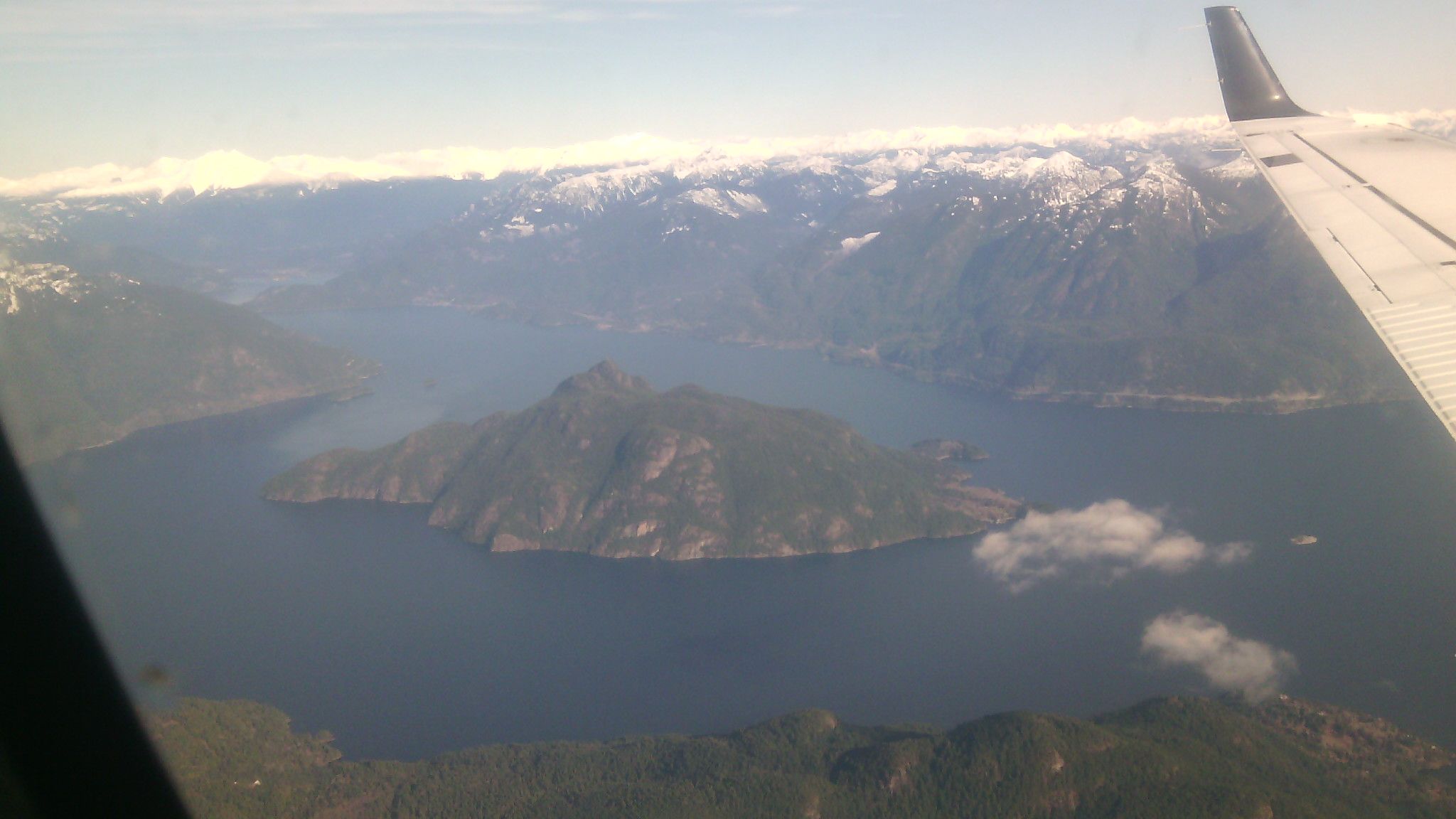 The temperate climate at sea plus the frozen winter at mountain tops: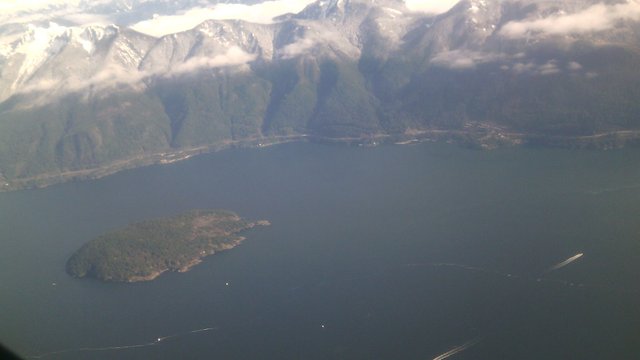 Vancouver!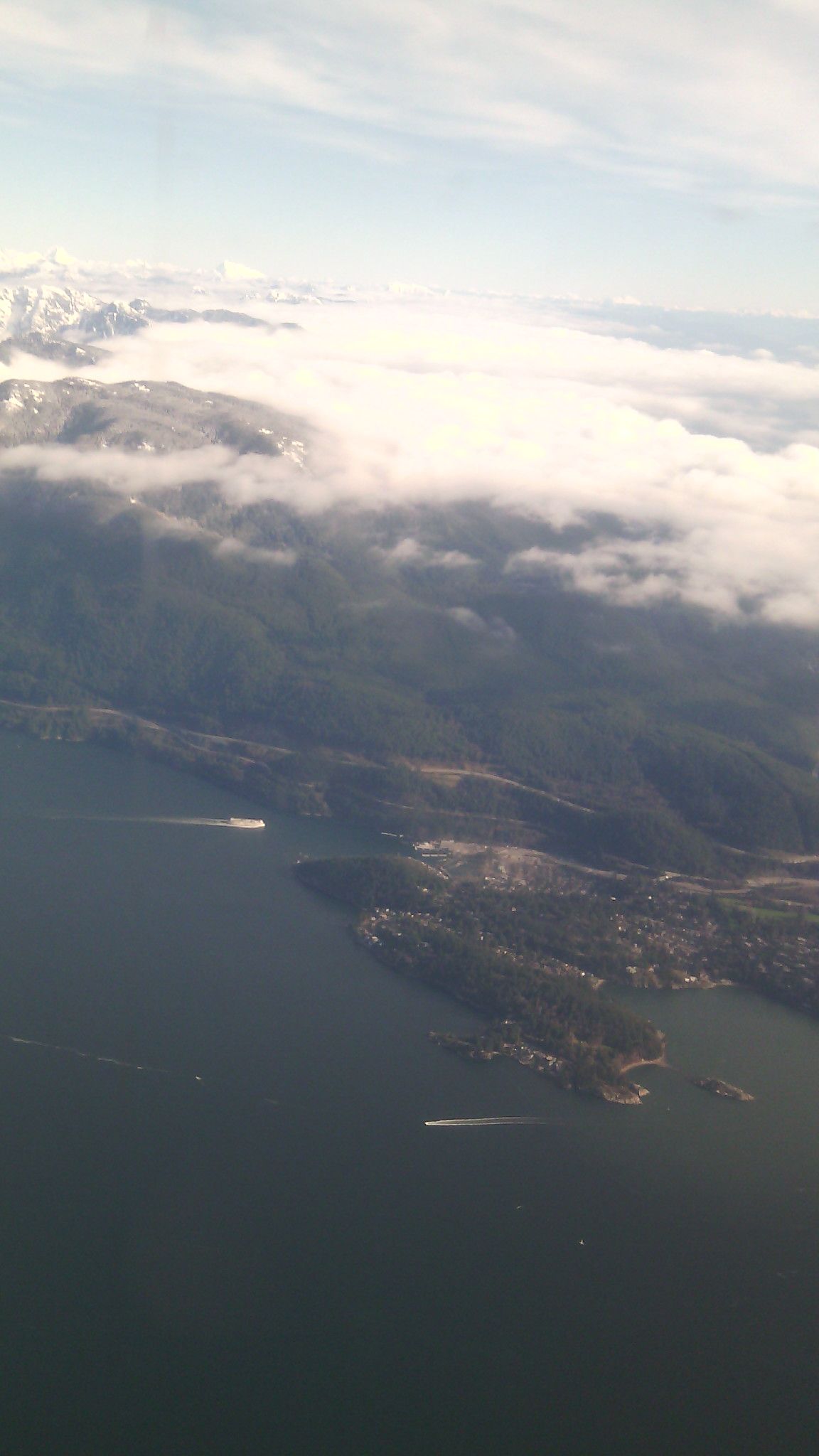 Big commerce ships in the bay at Vancouver! You can see the silt line in the water: soil loss from all the tributaries throughout interior B.C. is a mega problem resulting in too much nitrogen being deposited into the bay (hence the silt line in the water).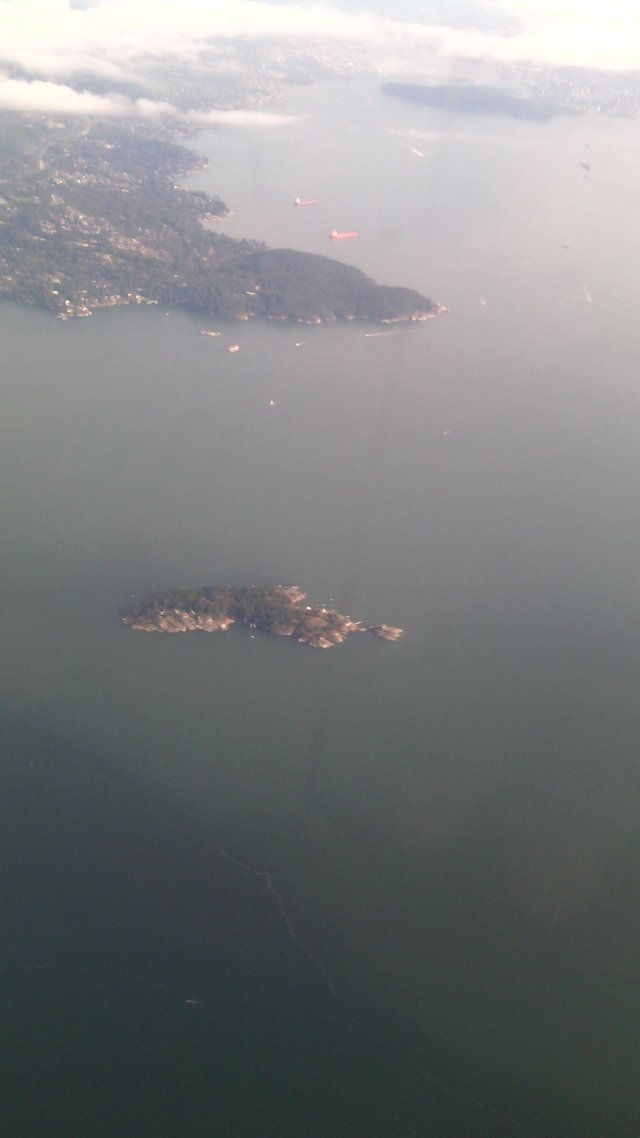 10 mega ships anchored in the bay; many are from China: