I had the pleasure of getting out for a hike yesterday near Donner Summit with my son. It was a nice hike, it's been a while since we've gotten a big fresh snowstorm so the snow was fairly firm and no big snowshoes were needed. The clouds were looking nice so we decided to stick around for sunset. Glad we did! It ended up being a very nice sunset and I was happy to get these two new photos below.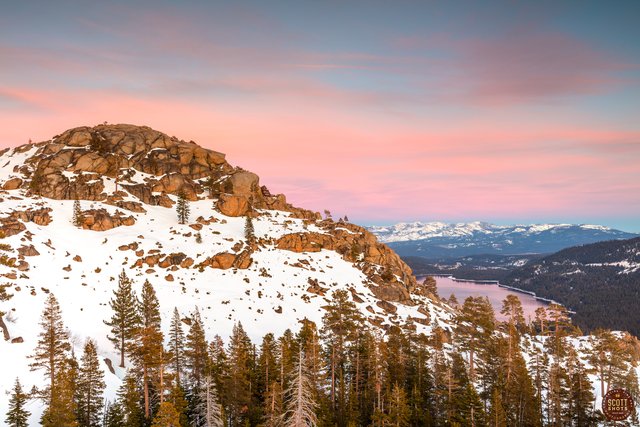 Photograph of Donner Lake with Truckee, California visible at the far end of the lake.
Shot with a Canon 5DS R and a 24-105mm lens set at 35mm. The ISO was 50, the aperture was f18, and it was a 5 second exposure. A tripod was used as well as one graduated neutral density filter on the front of the lens.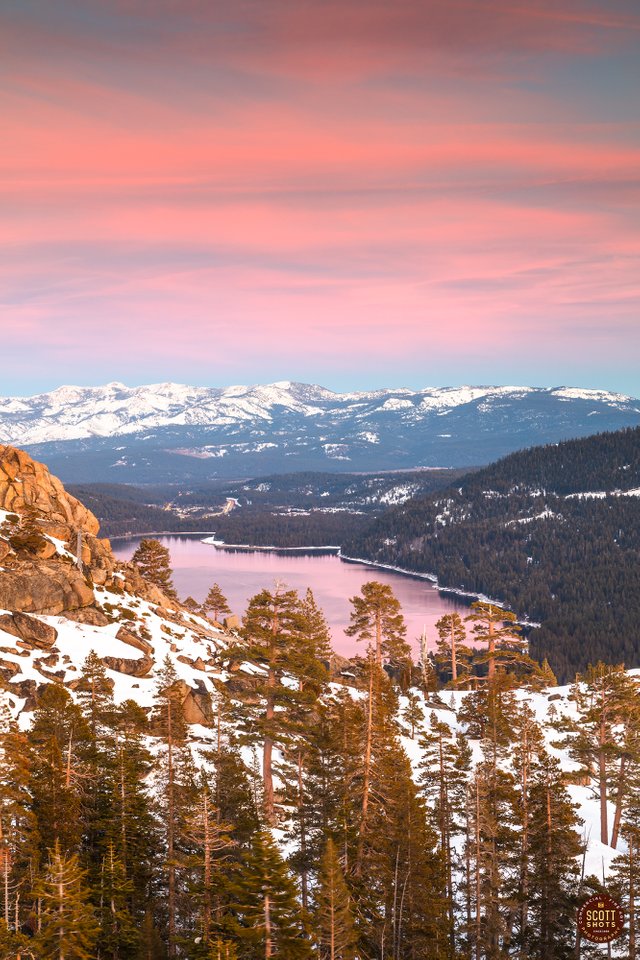 Vertical shot of the same scene. I often try to get a horizontal and a vertical shot of the same scene. Horizontals sell better as large fine art prints but verticals are licensed for magazine covers a lot more than horizontals.
Do you have a favorite look of the above scene? Horizontal or vertical?
Thank you for looking and I hope you are all having a great weekend!
Scott Thompson
Scott Shots Photography