ENGLISH.
Hello steemian friends wherever they are
On this occasion, I will share photos of student visits to historical sites.
One of the historical sites in the meantime is the site of Malikus Saleh, which is located in the Geudong area, Lhokseumawe, Aceh.
Malikus Saleh is one of the most famous Islamic publishers. The emergence of Islam in the geudong area because of his struggle to win independence and teach and broadcast Islam in the area.
Every day, many visitors come to that place to pray for him and to know the history of Islam.
Students from one of the schools in the city of Lhokseumawe have the opportunity to visit the historical site.
Before leaving, the principal gives advice to students so they can maintain courtesy and attitude when visiting the place.
Here I will share photos of the principal's advice in front of students before leaving for the historic tomb place.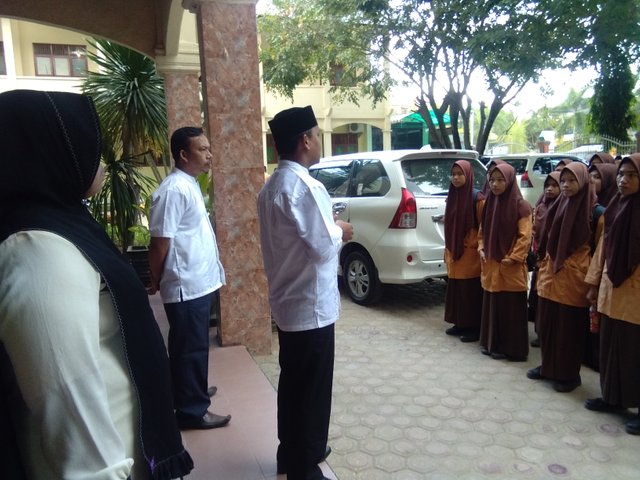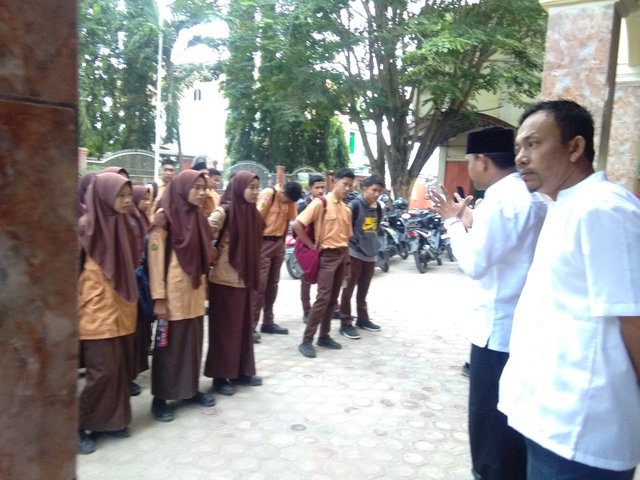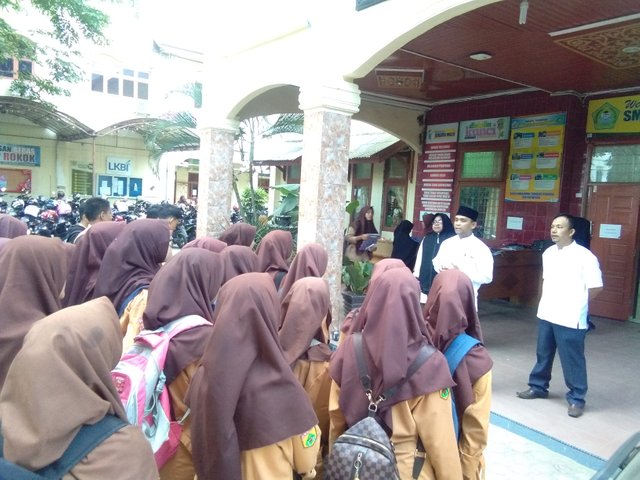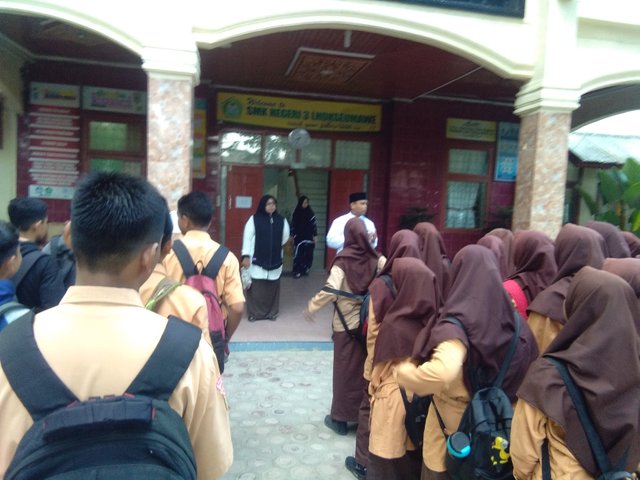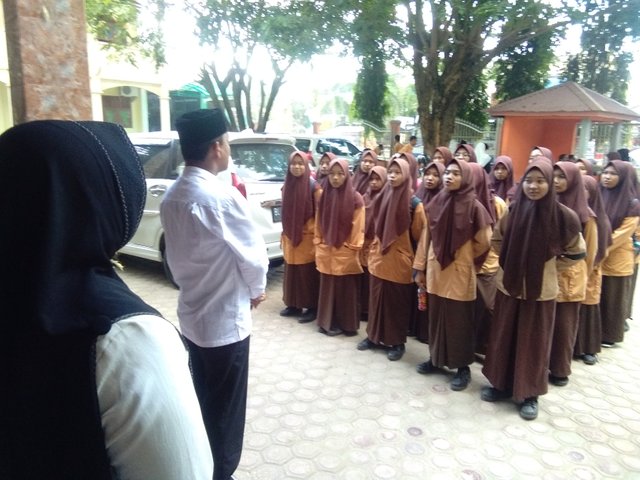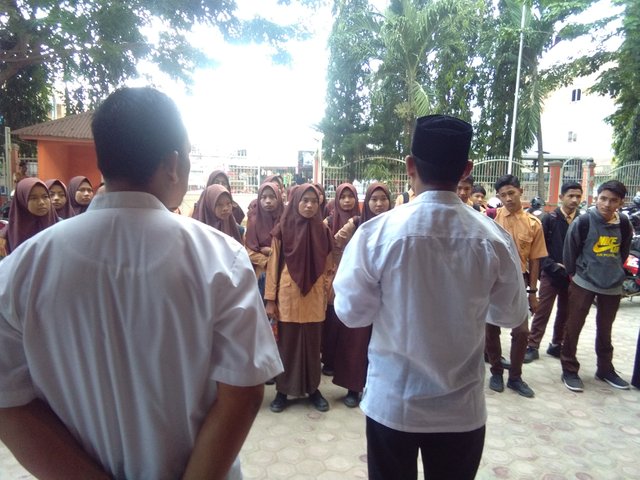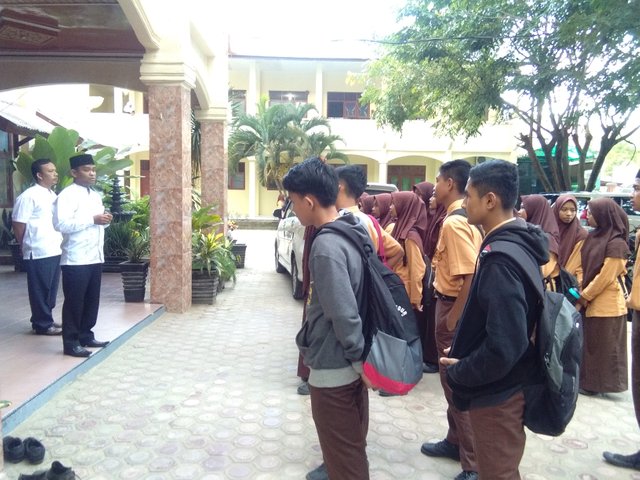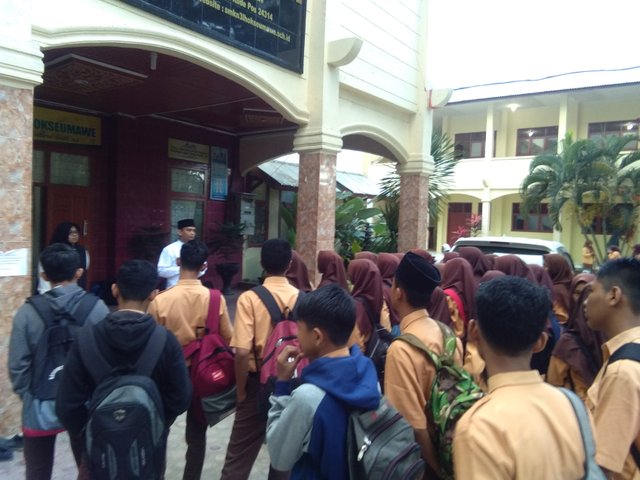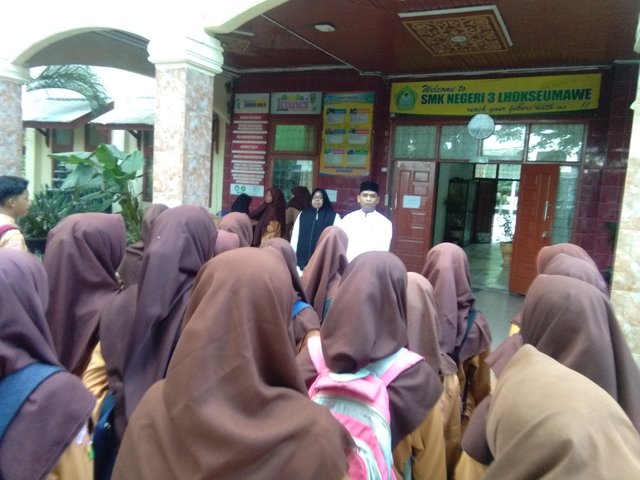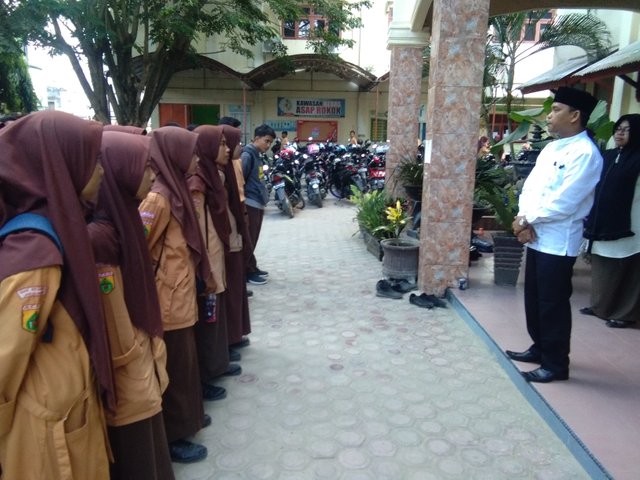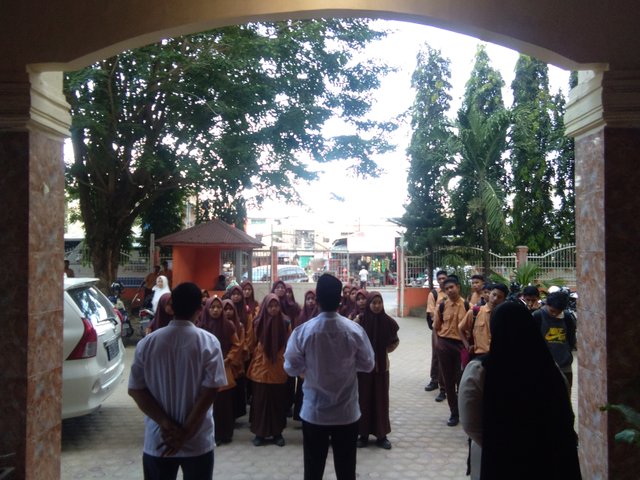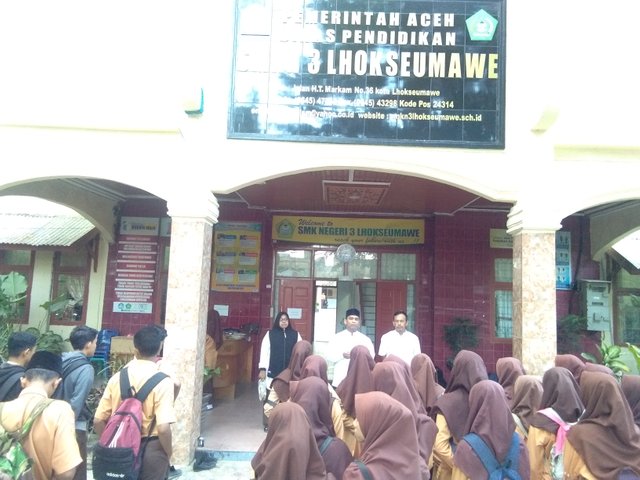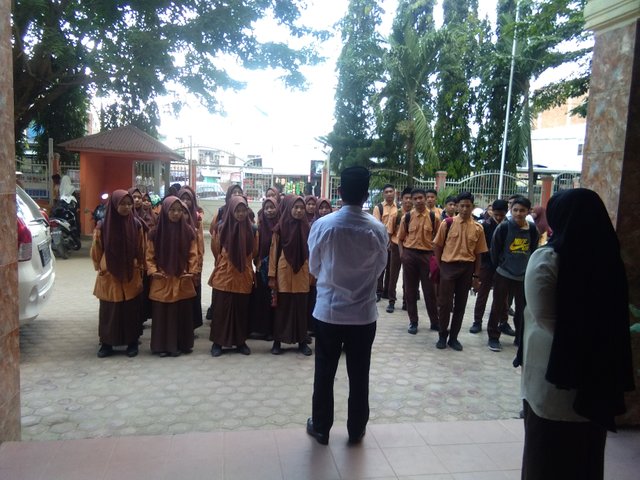 Hopefully the photos above are useful for us all.
---
INDONESIA
Hello sahabat steemian dimanapun berada
Pada kesempatan ini, saya akan membagikan foto-foto tentang kunjungan siswa ke tempat bersejarah.
Salah satu tempat bersejarah yang di maksud adalah Makan Malikus Saleh yang berada di daerah Geudong, lhokseumawe, Aceh.
Malikus Saleh adalah salah seorang penyiar islam yang sangat terkenal. Munculnya islam di daerah geudong karna perjuangannya dalam merebut kemerdekaan dan mengajarkan serta menyiarkan islam di daerah itu.
Setiap hari, banyak pengunjung yang datang ke tempat itu untuk mendoakannya dan untuk mengetahui sejarah islam.
Siswa dari salah satu sekolah yang ada di kota Lhokseumawe mempunyai kesempatan untuk mengunjungi tempat sejarah itu.
Sebelum berangkat, kepala sekolah memberikan nasehat kepada siswa agar dapat menjaga kesopanan dan sikap ketika berkunjung ke tempat itu.
Di sini saya akan membagikan foto-foto nasehat kepala sekolah di depan siswa sebelum berangkat ke tempat makam bersejarah itu.
Semoga foto-foto di atas bermanfaat buat kita senua.