Jumping Spider - Macro Photography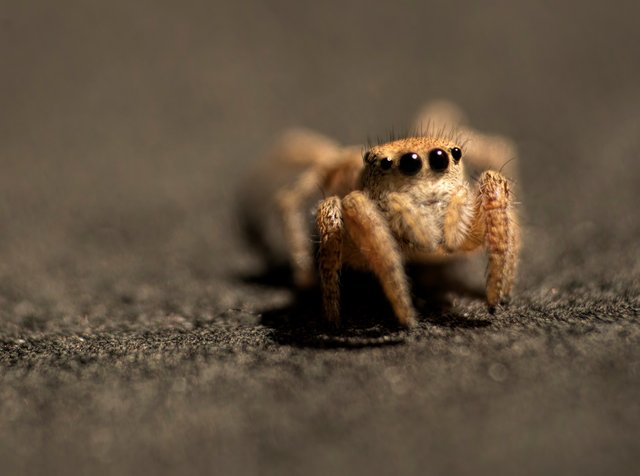 All taken with a Sony A7RM2 with a 90mm by @runrudy
Hey everyone,
I been taking a blog break and enjoying the summer with the kids. This jumping spider was delivered to me with my last Amazon Prime package.
These are the best images I got before he hopped away. There is not many times you can call a spider cute but to me up close, these little critters are.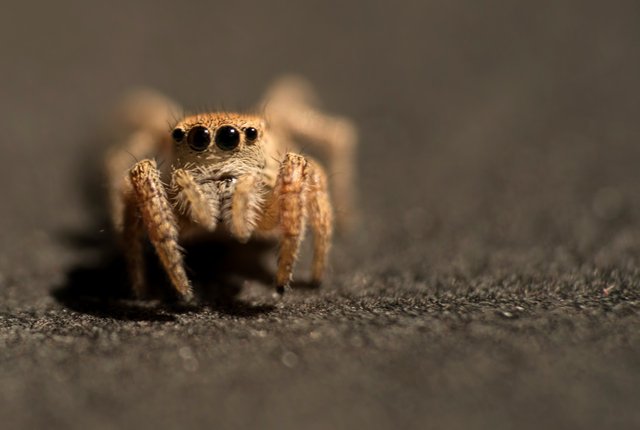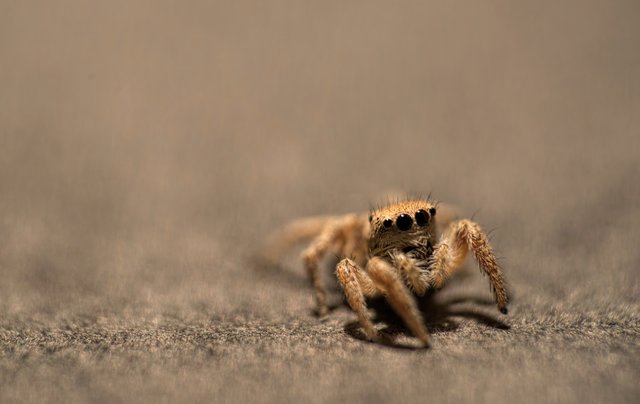 Here is a reference image. He is on top of a poster board.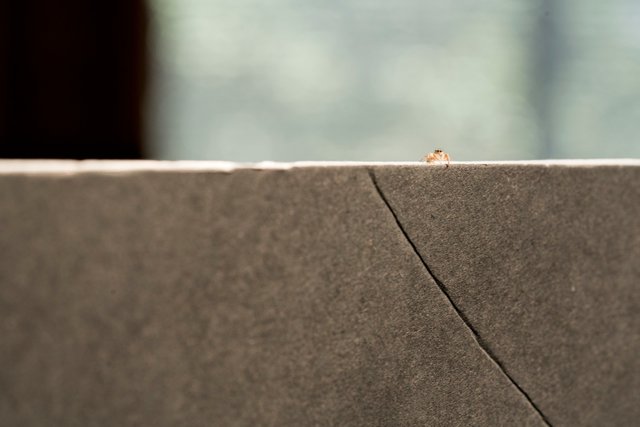 Have a great weekend!
If you liked this:
Upvote / ReSteem to support my work.
Thank you in advance everyone!
Rudy

All images © 2017 Rudy Gonzales. All rights reserved.