Well, another week has come and gone. I have been gathering photographs of flowers, but also some vegetables plants and the start of my outdoor garden. I had a little difficulty narrowing down photographs because I had so many to choose from; but that leaves photos for next weeks post if it is needed.
These first few were easy to choose for this weeks post. It is a flower that brings back memories of my childhood with their beauty and scent. I am speaking of my Peonies. I have two plants currently in bloom with more varieties to come. This current one is actually a young plant, maybe 2 years old. I will let the 3 photos speak for themselves: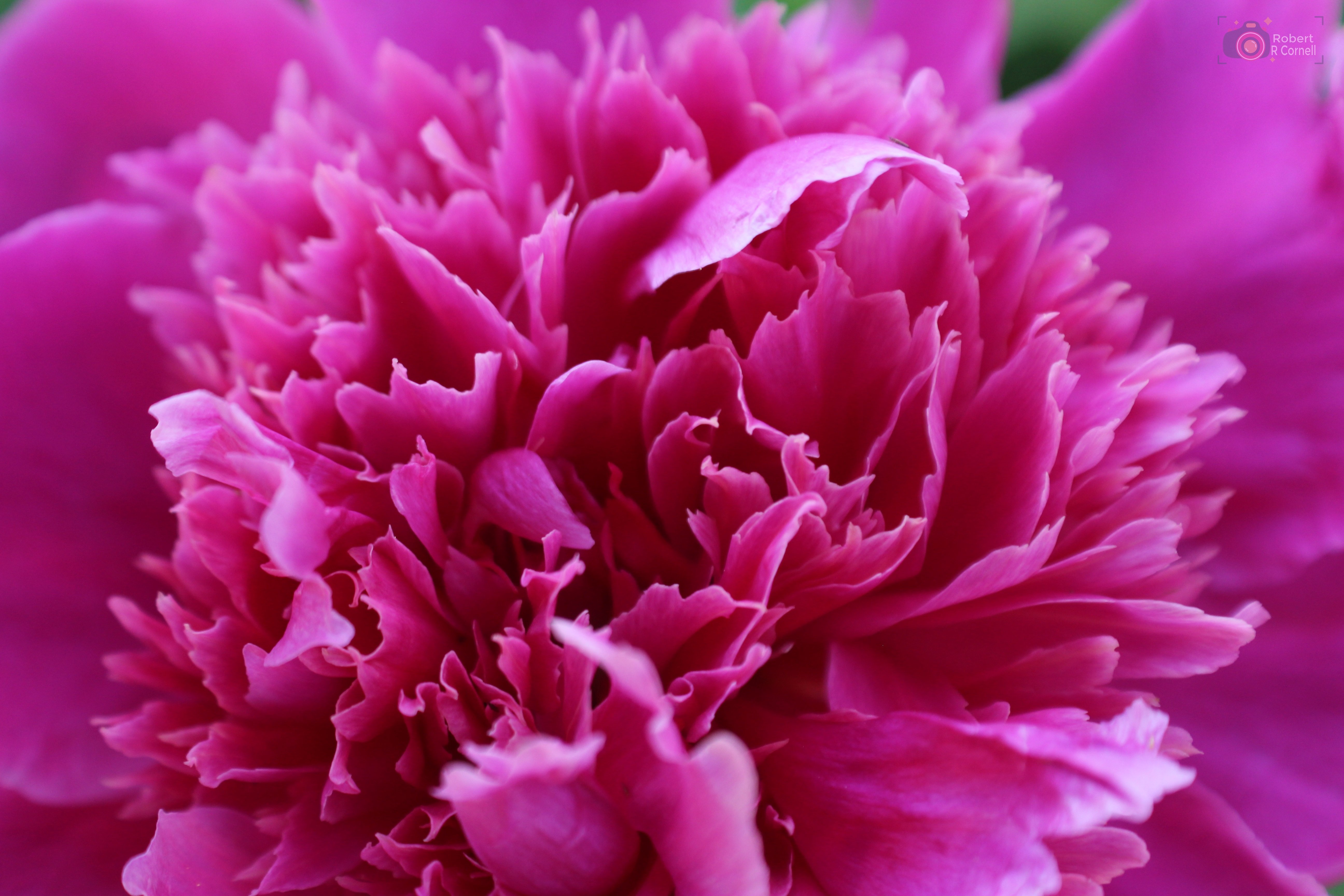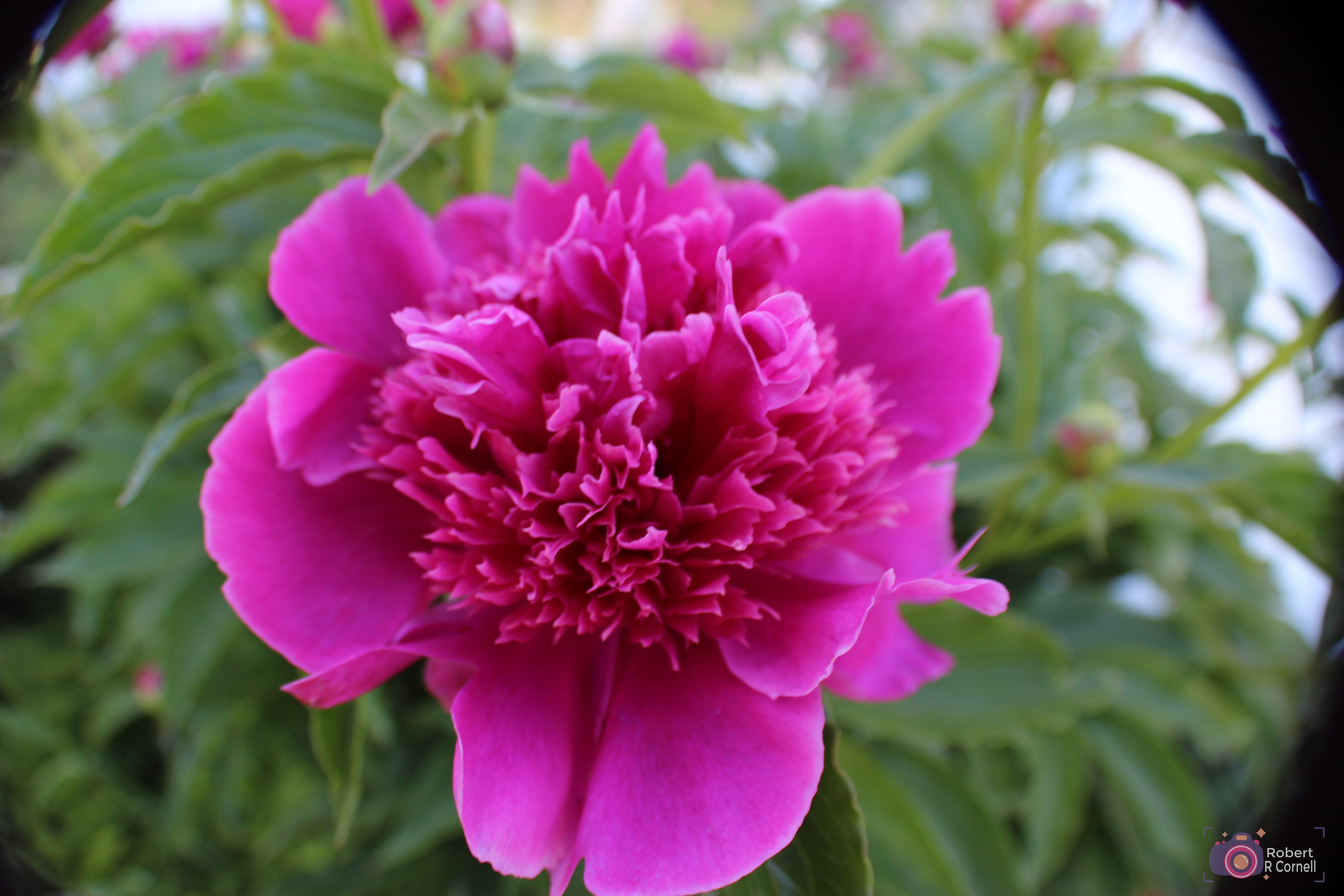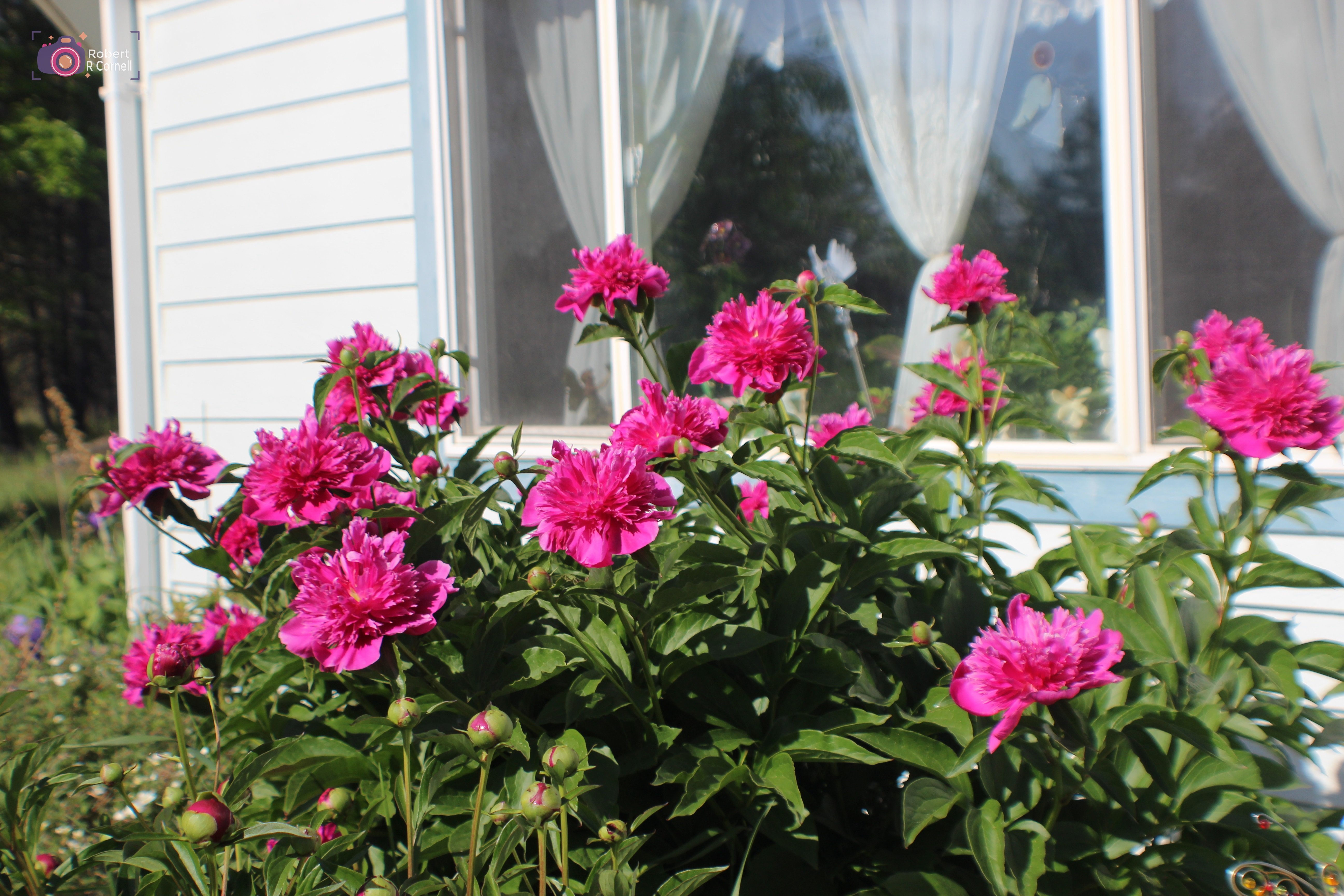 Next is a nice macro photograph of another variety of petunia: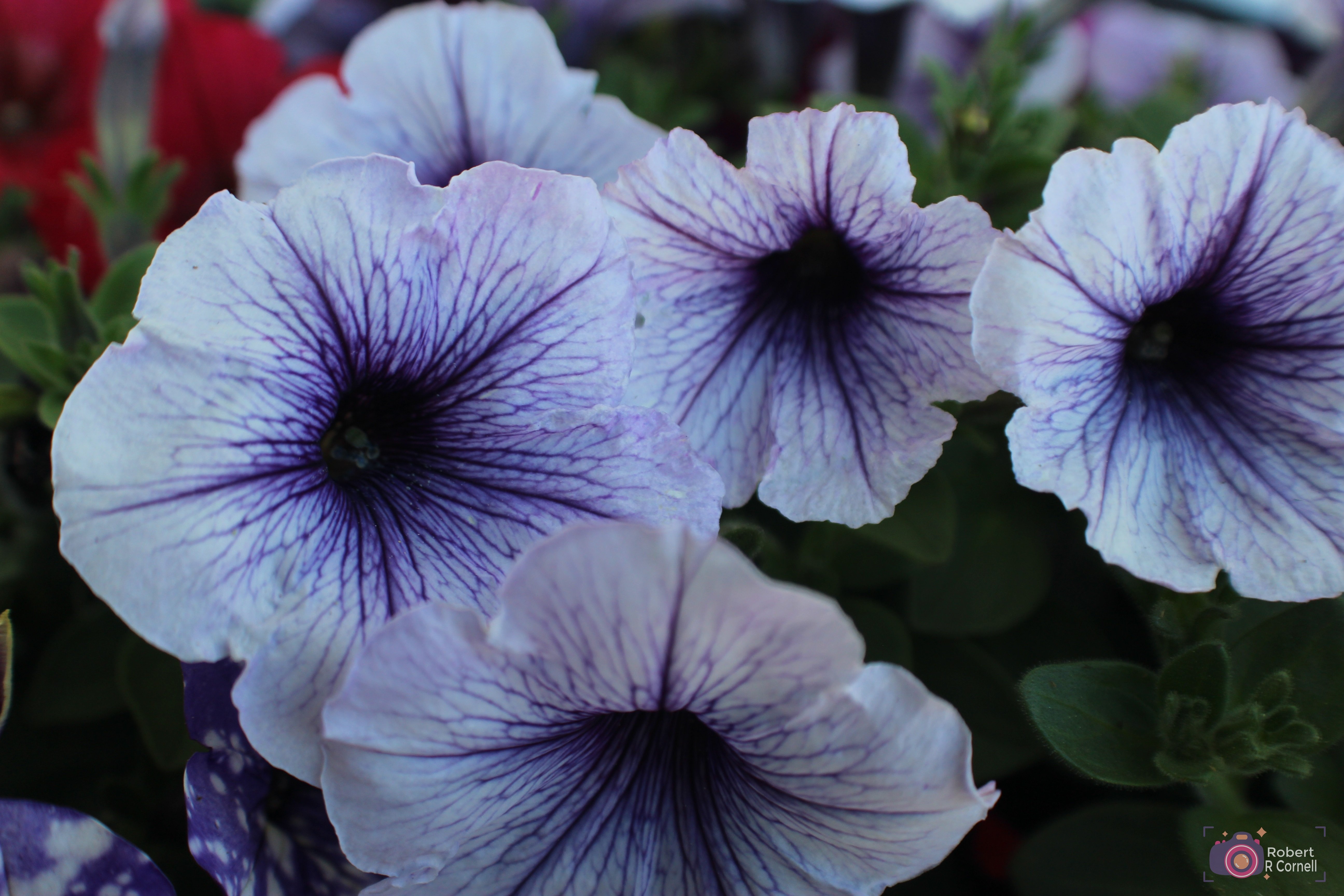 Next up is a so called "weed". I do not know what it is called but was amazed when I took a closer look at it. Then when I put the photos on my computer was really amazed at it's beauty: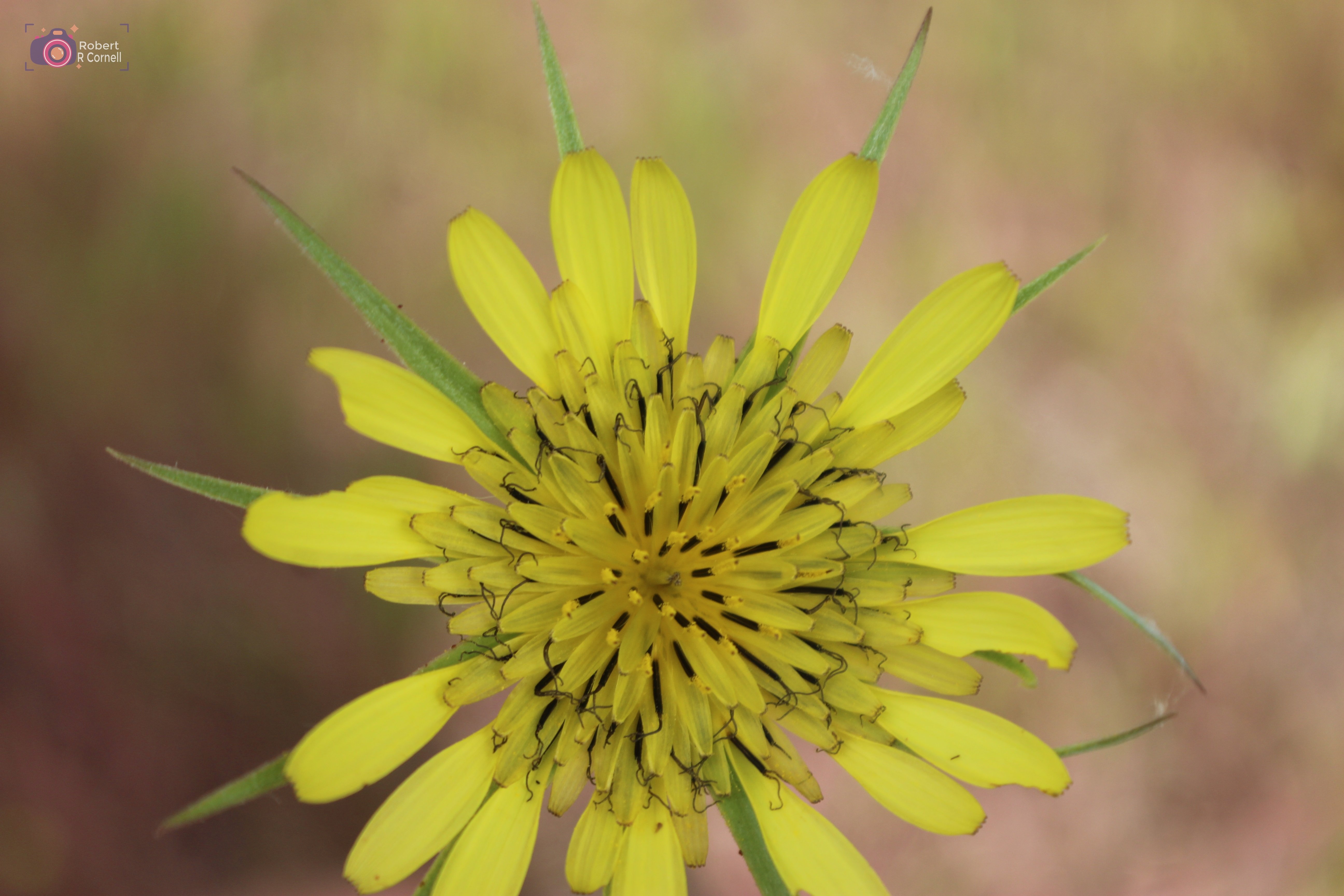 Now for a few gardening photographs to change things up a little. First you need to be aware that gardening where I live can be challenging. I live at approximately 2,211 feet (674 m) above sea level. I live below some foothills of a small mountain. Cold air comes down off the mountain and settles by us. Typically our summers are hot and the nights cold. Our typically night time temperature in the summer is 45℉/7.222222℃. Even now that we are in June it gets even lower temperatures. 2 years ago I lost my entire garden on the 15th of June to a hard freeze. Even a few of my cold hardy plants did not survive. In that light I found I need to grow some vegetables in containers. I use both soil and hydroponics. I also grow some things in a greenhouse.
This first photo shows on the back wall some cucumber plants that I have on a shelf in the back of a small greenhouse and train them to grow across the ceiling. If you look close you can see some some fruit just beginning. To the right you will see one of 4 tomato plants growing in a pot. Usually I am eating these fruits by now, although to health issues in the family I am behind on all my planting: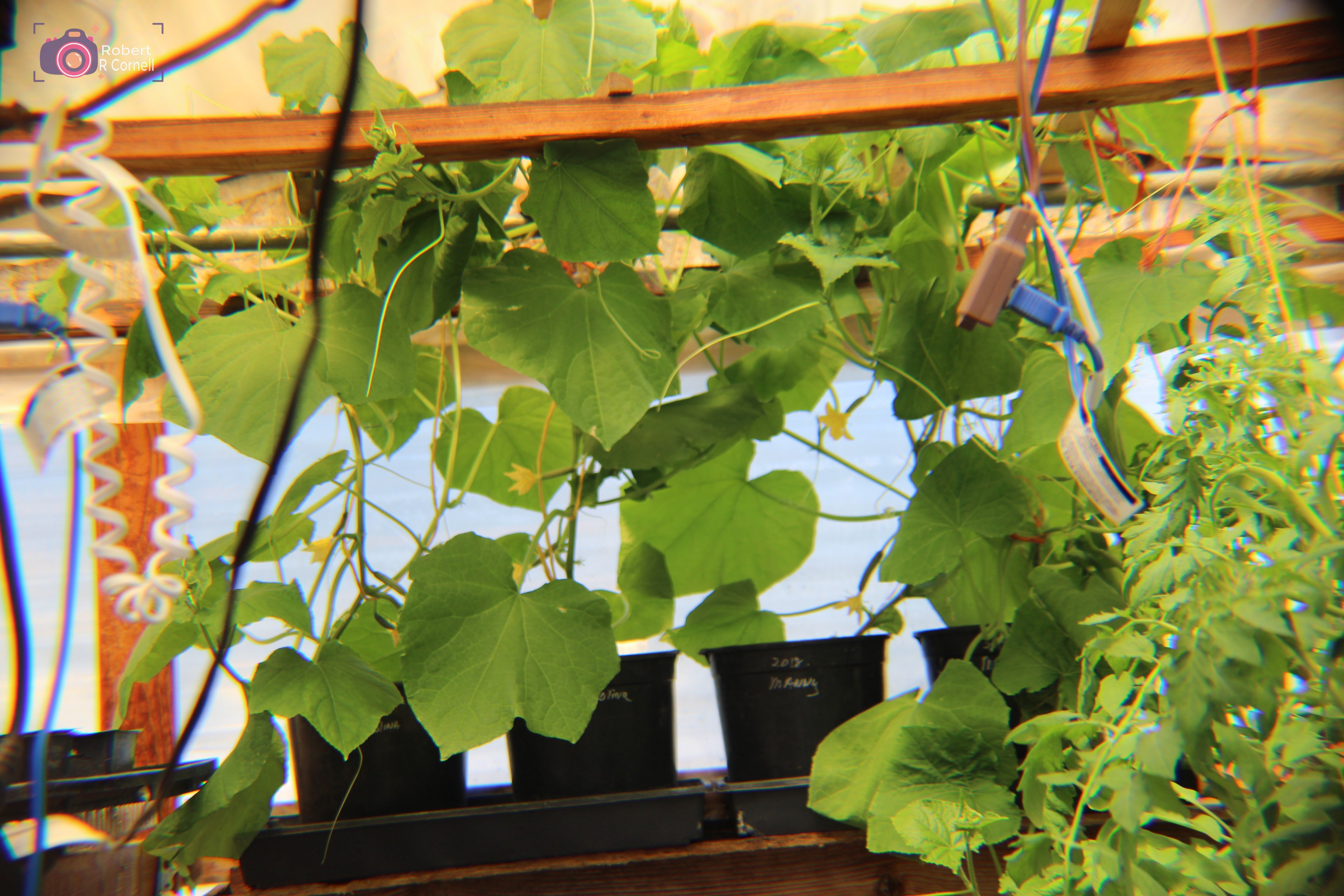 next are a few plants grown in containers. Cauliflower, onions, and a couple of small pepper plants. The photo is not of the quality I like but it does show what I am growing.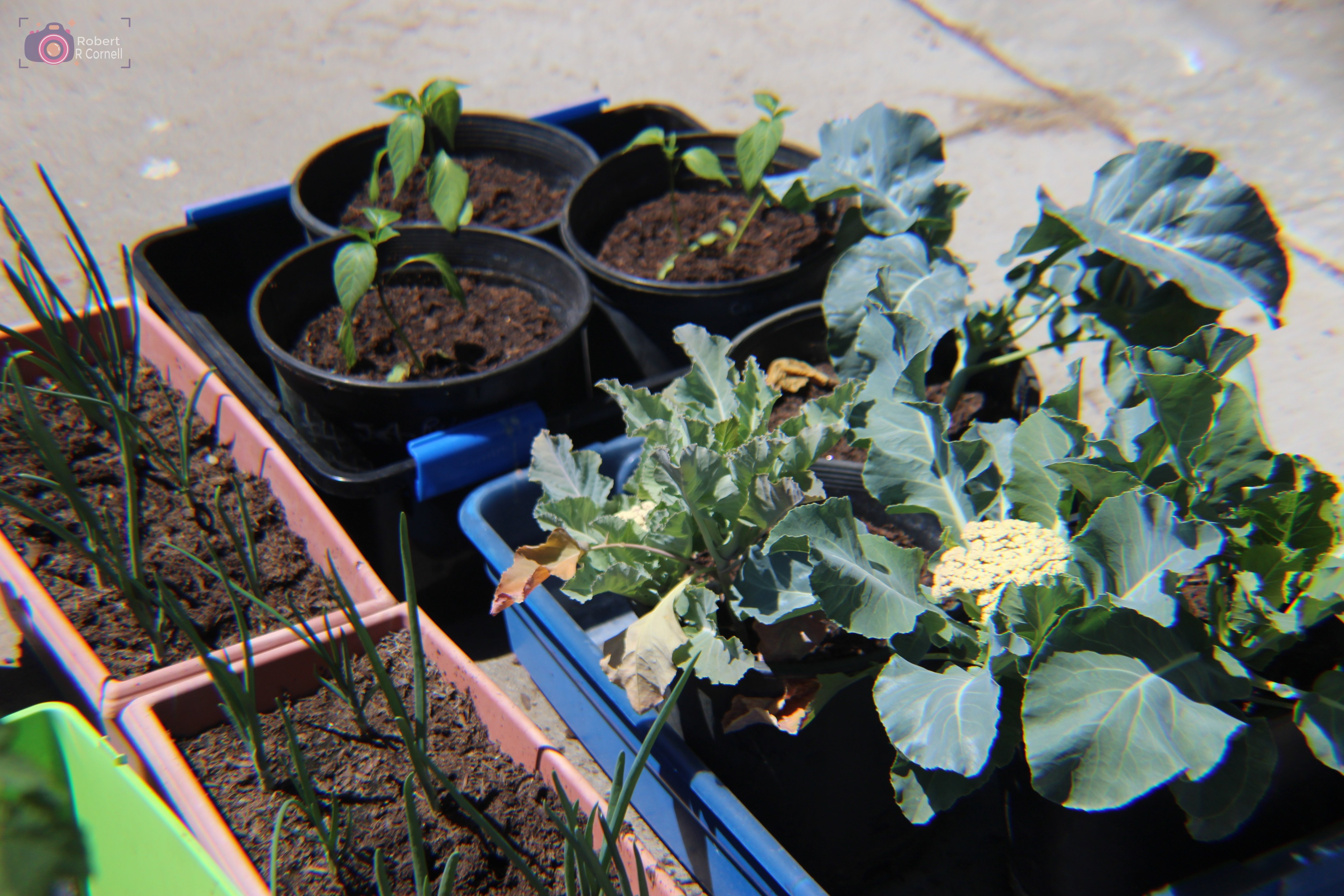 Next I have a photo of some vegetables I grow in containers on a trailer so I can push them in and out of the garage until the weather is warmer.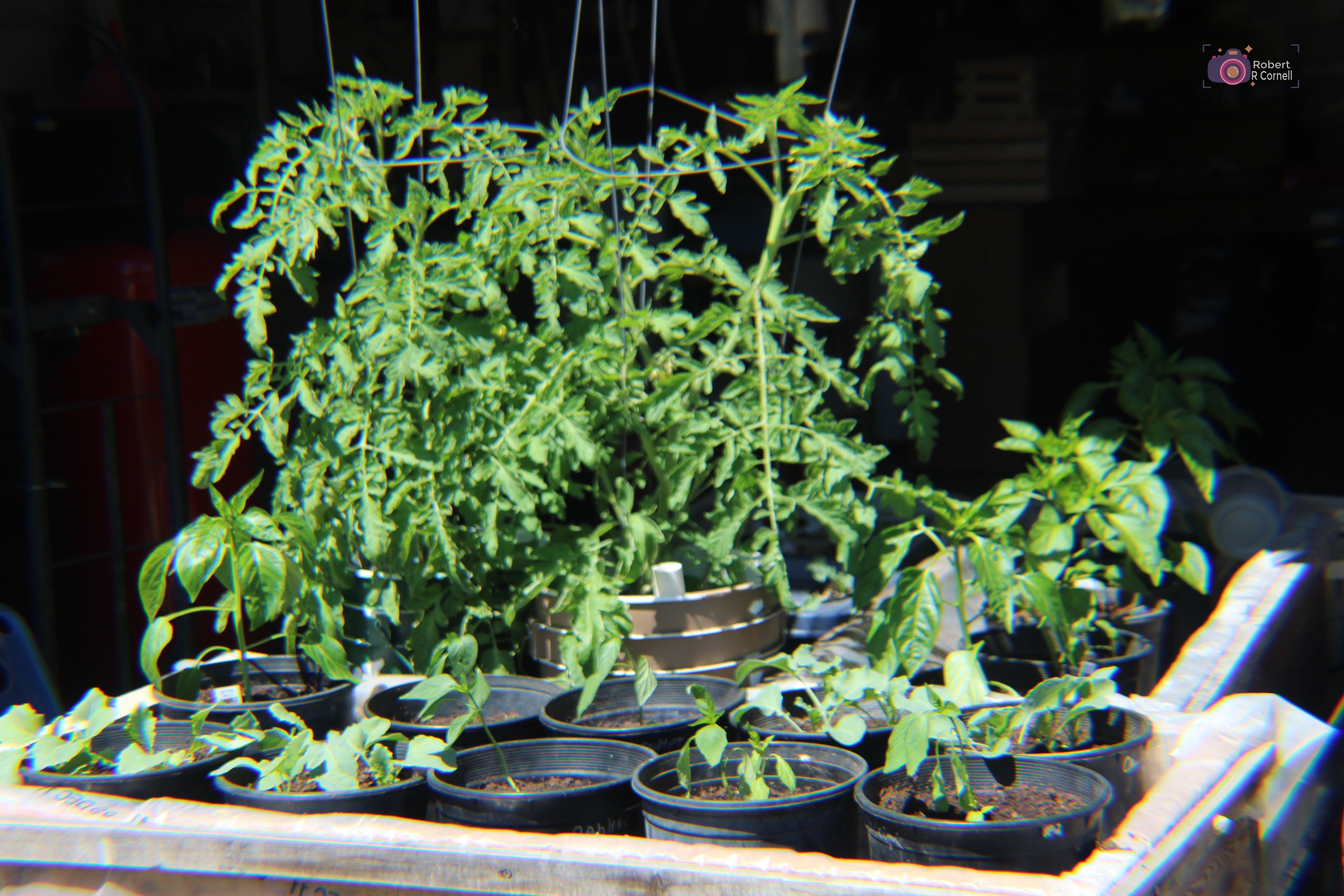 Next I took a photograph of a small portion of my garden after planting potatoes. In the forefront are my onions and shallots. I have enough space that I rest sections that were planted last year.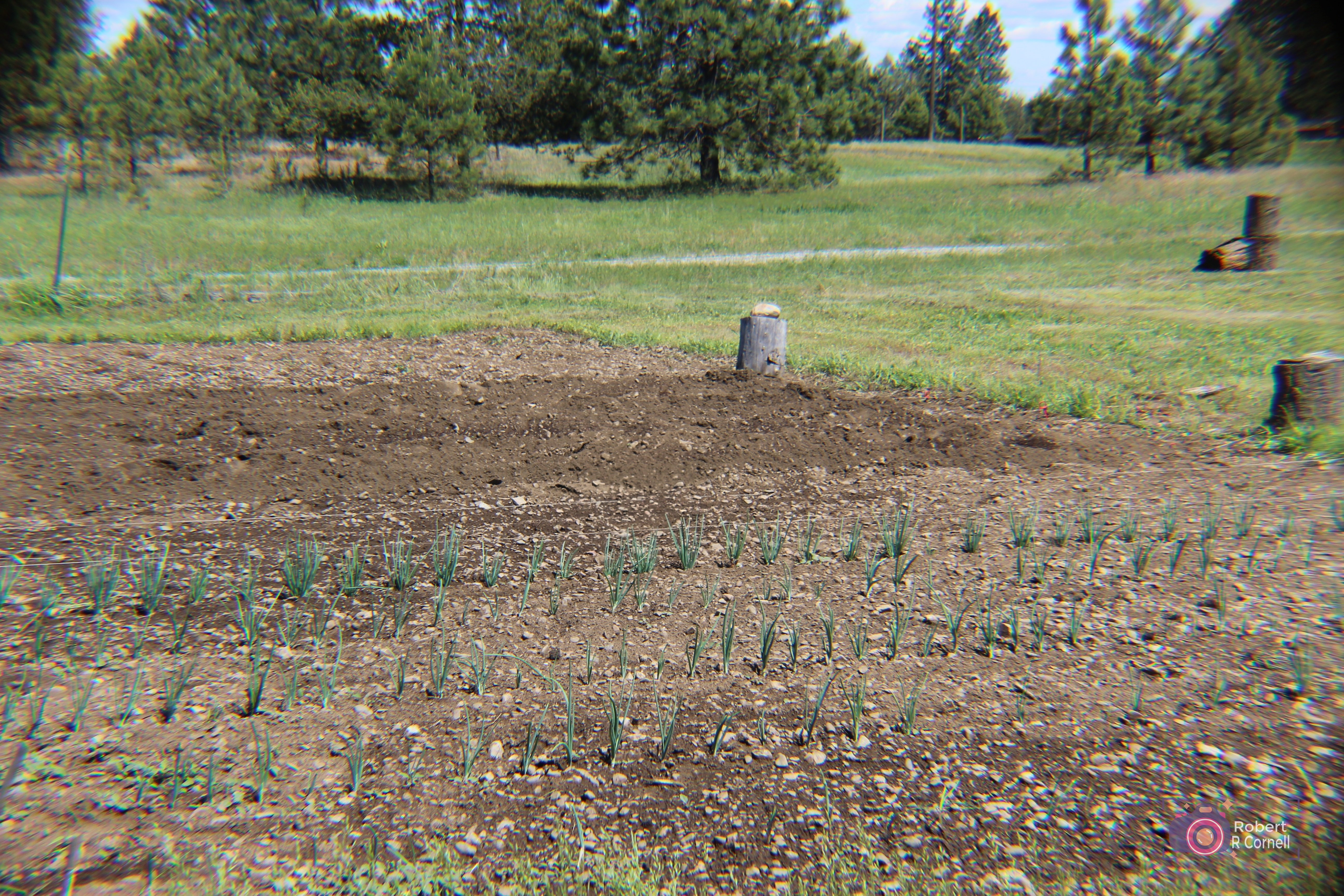 This last photograph is of my rototiller I rely on to work the soil and of my riding lawnmower with an old trailer I found and refurbished.
That brings us to the end of this weeks posts. I will be adding gardening photos as we move deeper into Summer. Today I have plans to plant tomato plants in a larger greenhouse/hoop house. The soil and irrigation is ready. I have so much more to get in but I am being patient as we are experiencing below normal temperatures currently
One note I would like to leave is on when you leave comments and you want to leave more than one comment, please place your second or more comments as a reply to your first comment. I know some of you do and I appreciate it. It makes it easier on me and it should not be looked at as spam. When I get a lot of spam I mute the person. I at least do not see them, although you may see them. So make it easier on me and it is easier for anybody reading comments to follow your writings.
Thank you very much for visiting my blog post. Feel free to resteem my post. You can even use my photos as long as you give me credit. I try to put my logo on each photograph. By the way the logo was designed by @ikrahch. She takes some wonderful photographs herself, and other good information in her post.
I would like thank Alfat Qira @qira for the post yesterday https://steemit.com/familyprotection/@qira/lying-is-not-good-2c7f017808854 (and all the comments people left). I highly recommend you read this post. I have numerous comments because it has to do with what I have been going through, and some disappointment I have been experiencing. It will be leading me to handling a few things differently from here forward.
I do not like closing out a post on a down-note, so here are a couple of more photos from my flower garden: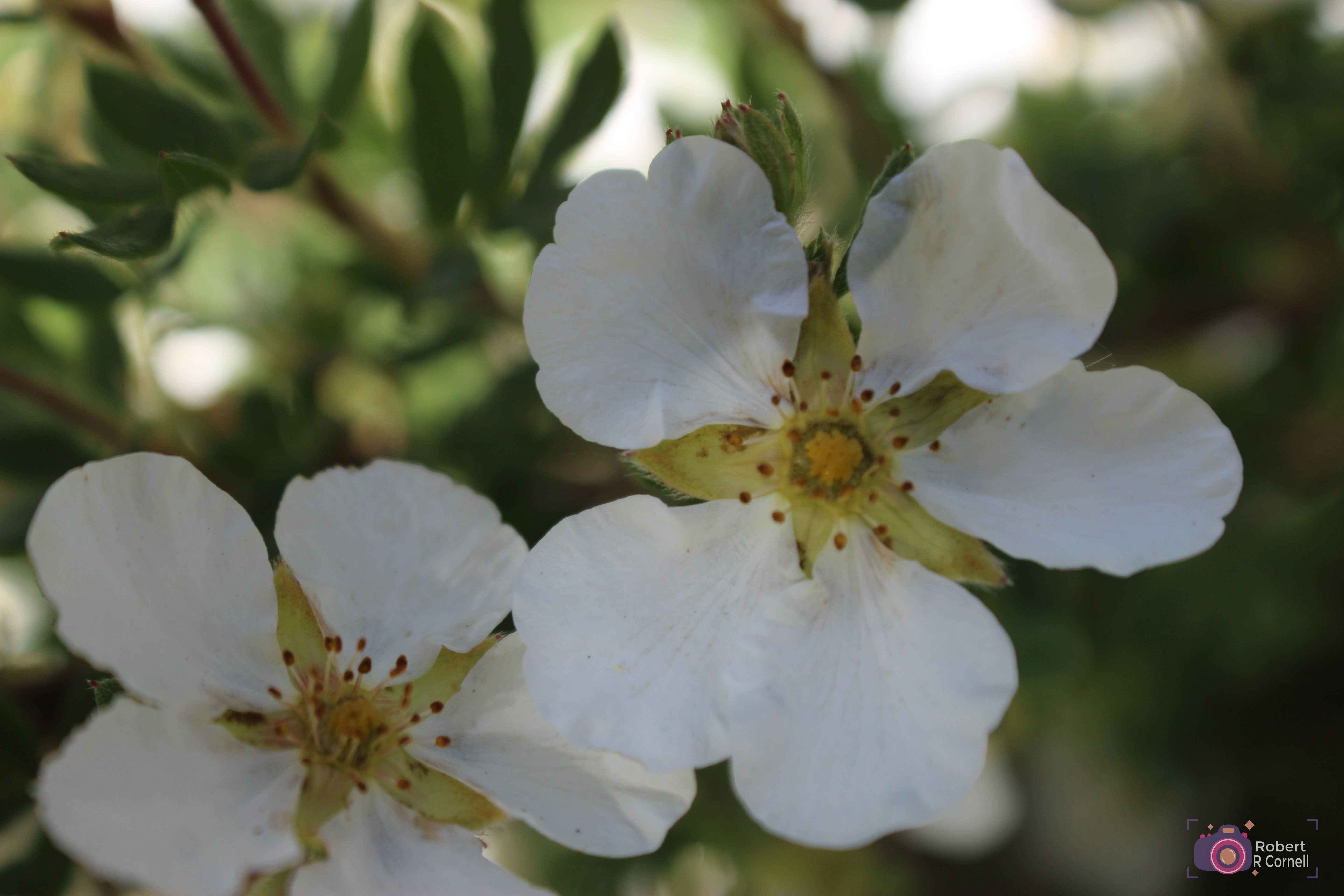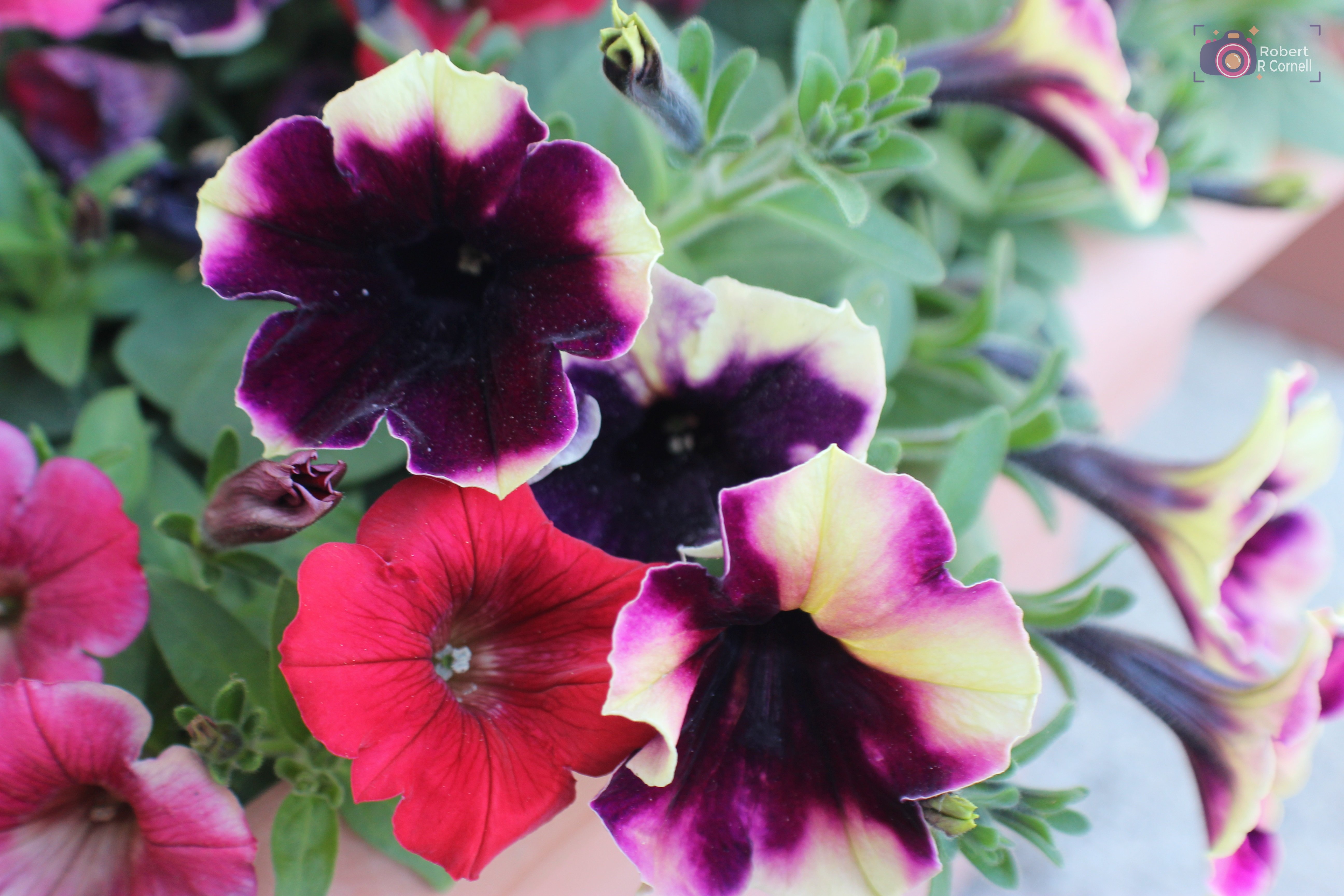 NAMESTE