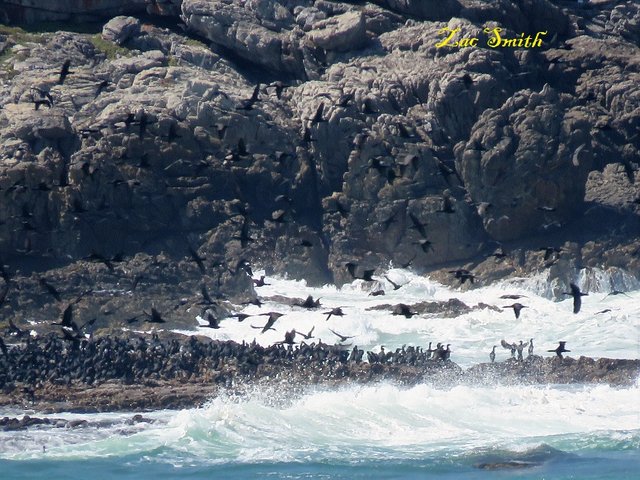 Right next to us was a colony of Sea Cormorants that were disturbed by some tourists.
Yesterday's post was all about the mothers with their baby whales in Hermanus, but there was so much more to see.
The cormorants were disturbed and never before have I seen such a huge number of cormorants together.
Have a look!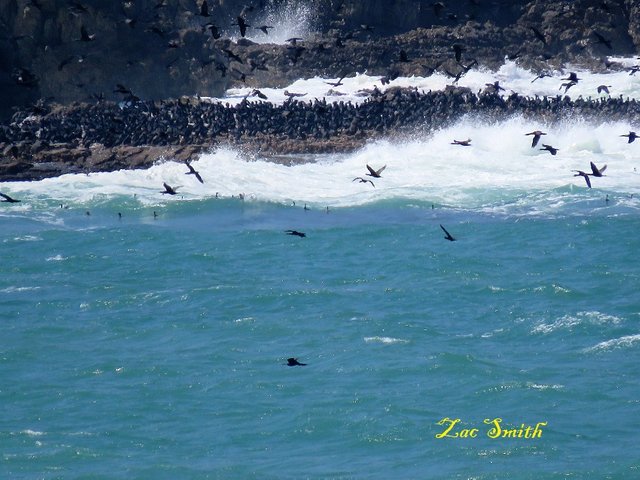 They started taking off in droves on their way out of the bay!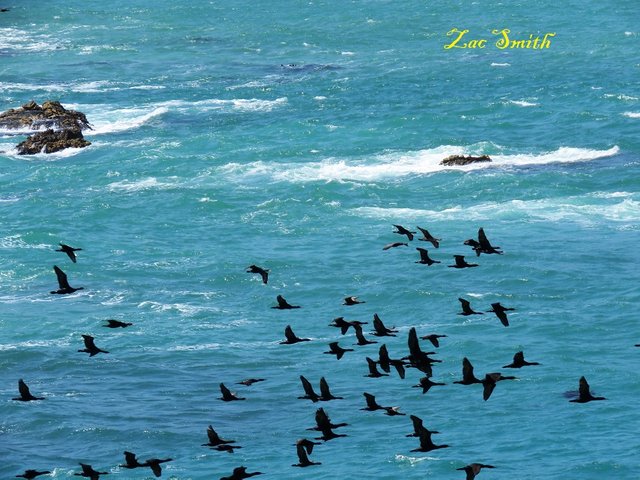 And the cormorants flight path was right past us over the whales in the water. The rock below my signature is not a rock, but a barnacled encrusted mommy Southern Humpback whale!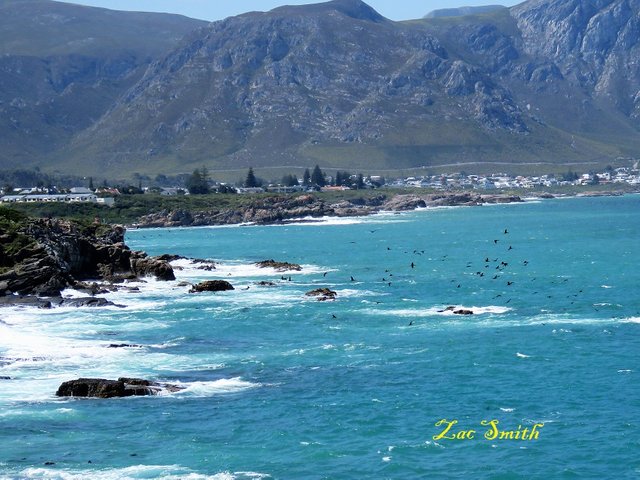 Hermanus is certainly a place of wonderful scenery where the ocean and the mountains meet.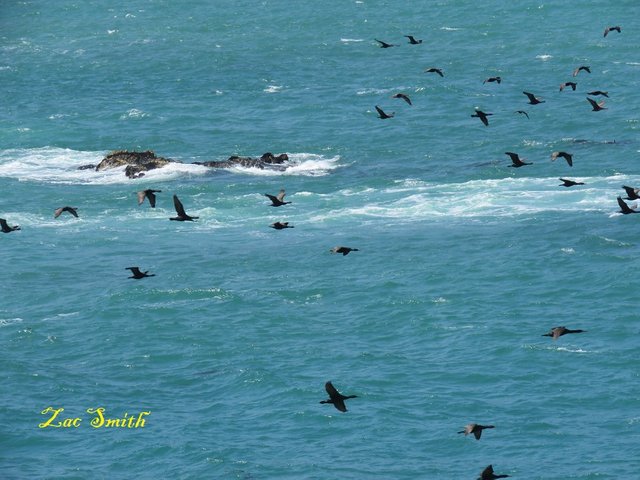 There's the mommy whale behind the birds!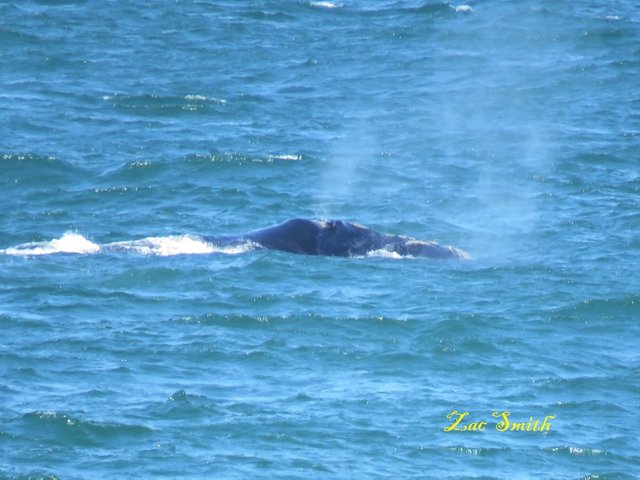 And here is a baby whale blowing out steam at the birds!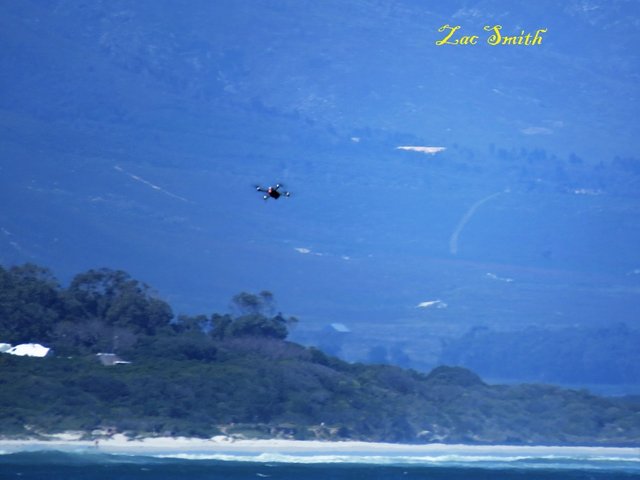 Some lucky guy had a drone up here filming the whales and the birds!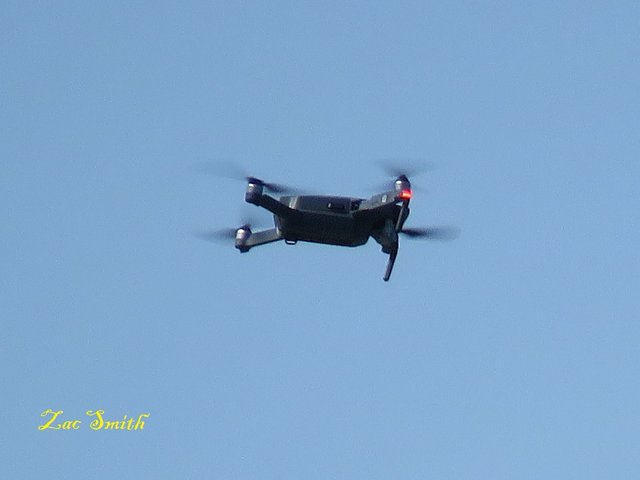 Here's the drone on my zoom!
A quote; "Hermanus Pieters was a Dutch teacher who arrived in the Cape in 1815. He grazed his sheep and went fishing at a place and the locals started calling the place Hermanuspietersfontein. The place was officially named as such, but 65 years after Hermanus died, the postmaster shortened the name to Hermanus"
Taken from: Wikipedia.org
Hope you enjoyed the post and thank you for visiting a post by @papilloncharity

Team South Africa banner designed by @bearone