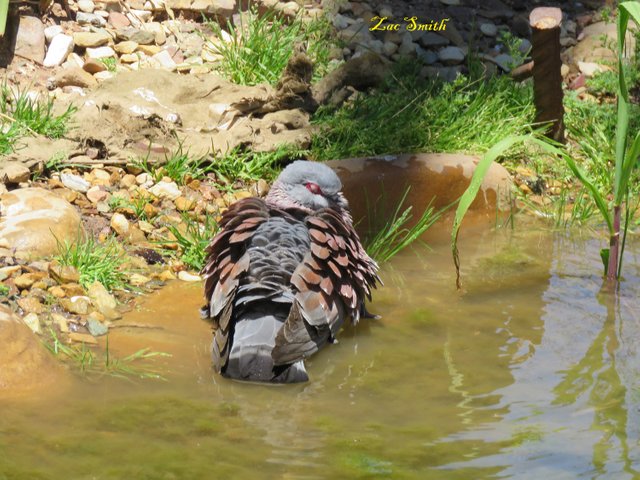 This is how we know that the day is in the high 30 degrees Celsius. A scorcher!
The African continent is famous for it's sunny days and it's the same here in South Africa. Global warming or whatever has pushed our temperatures up a few notches and a friend sent me a picture of the temperature reading inside his car being 50 degrees Celsius. This was up north towards the border area.
Let's have a look at how the wild rock pigeons handle the heat!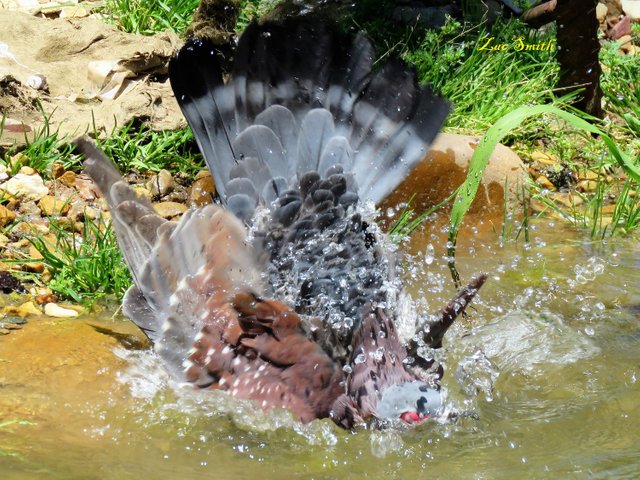 A peaceful nap in the pond spoilt by the boyfriend as usual!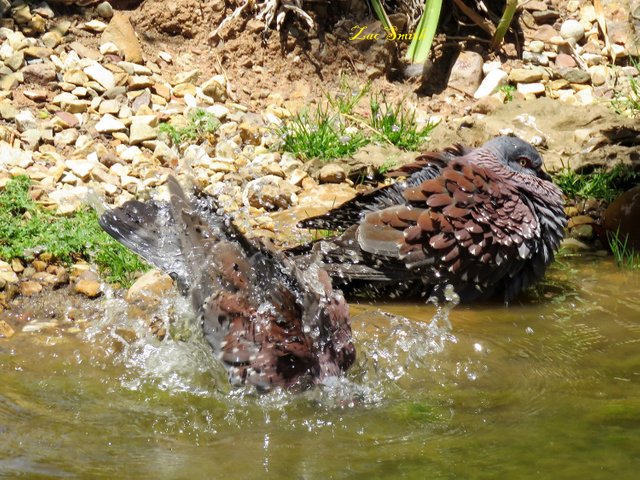 Rudely splashing about shattering her dreams of a romantic holiday in the Bahama's!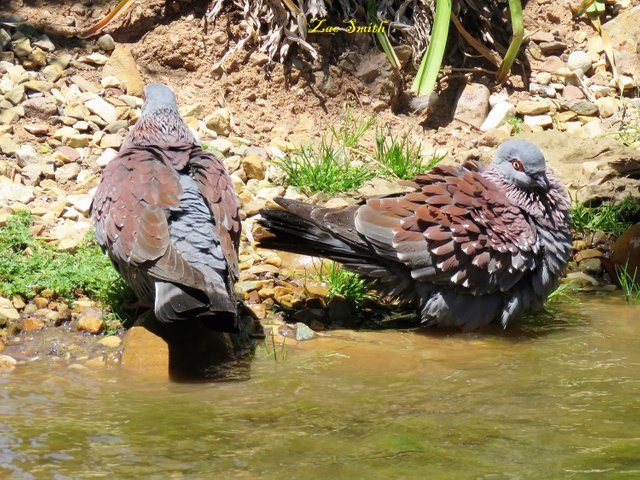 You can see that she is not impressed with his rude awakening!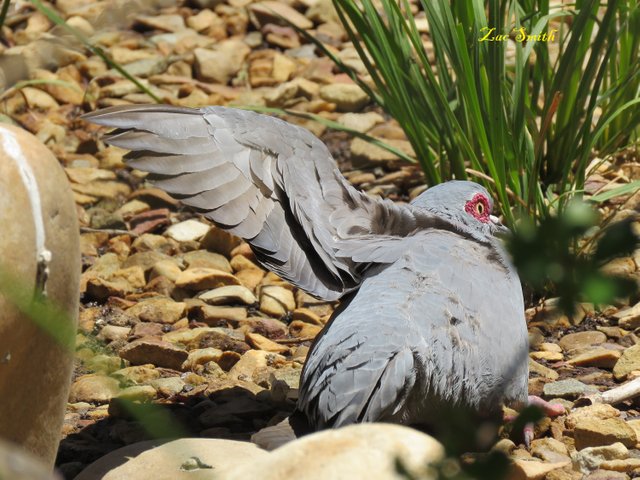 And then he politely walks off to find a spot for a tan in the sun.
Just some fun here with the pictures in an effort to lift everyone's spirits for the weekend. Not so long ago it was winter here and the birds had to face icy colds. Just so it is with us during the changes of the seasons and the older that we get the louder we moan Lol. We arrived here in the apple valley in an icy mid winter and can I say a very wet mid winter. To make matters worse, the roof of the cottage leaks in the lounge and the bathroom and the cold rain that continued to drip in just made matters worse. But we coped and now we have to cope with extreme heat.
This is life, a coping game!
We hope you have enjoyed the pictures and thank you for your visit to a post by @papilloncharity

Team South Africa banner designed by @bearone