Elephants are in Trouble
Asian Elephants like their African Cousins are in trouble. Poaching for ivory is decimating herds in Africa at a rate which could wipe out wild populations within a generation. I find it staggering that estimates of up to 50 Elephants a day are being lost. Asian Elephant populations have also tumbled from 100,000s to perhaps around 40,000 in the wild in less than 100 hundred years. That's the population of a small town. There are now over 7,000,000,000 humans. That's almost doubled in my lifetime. It's also been estimated that a terrifying 50% of all wild animals overall, have been lost in the same timeframe. I photographed this family of Asian Elephants on a recent visit to Whipsnade, as they ate their afternoon tea of hay, suspended from the ceiling in hammocks. It makes it a bit more interesting for them, challenging. Exercising their trunks and agile minds.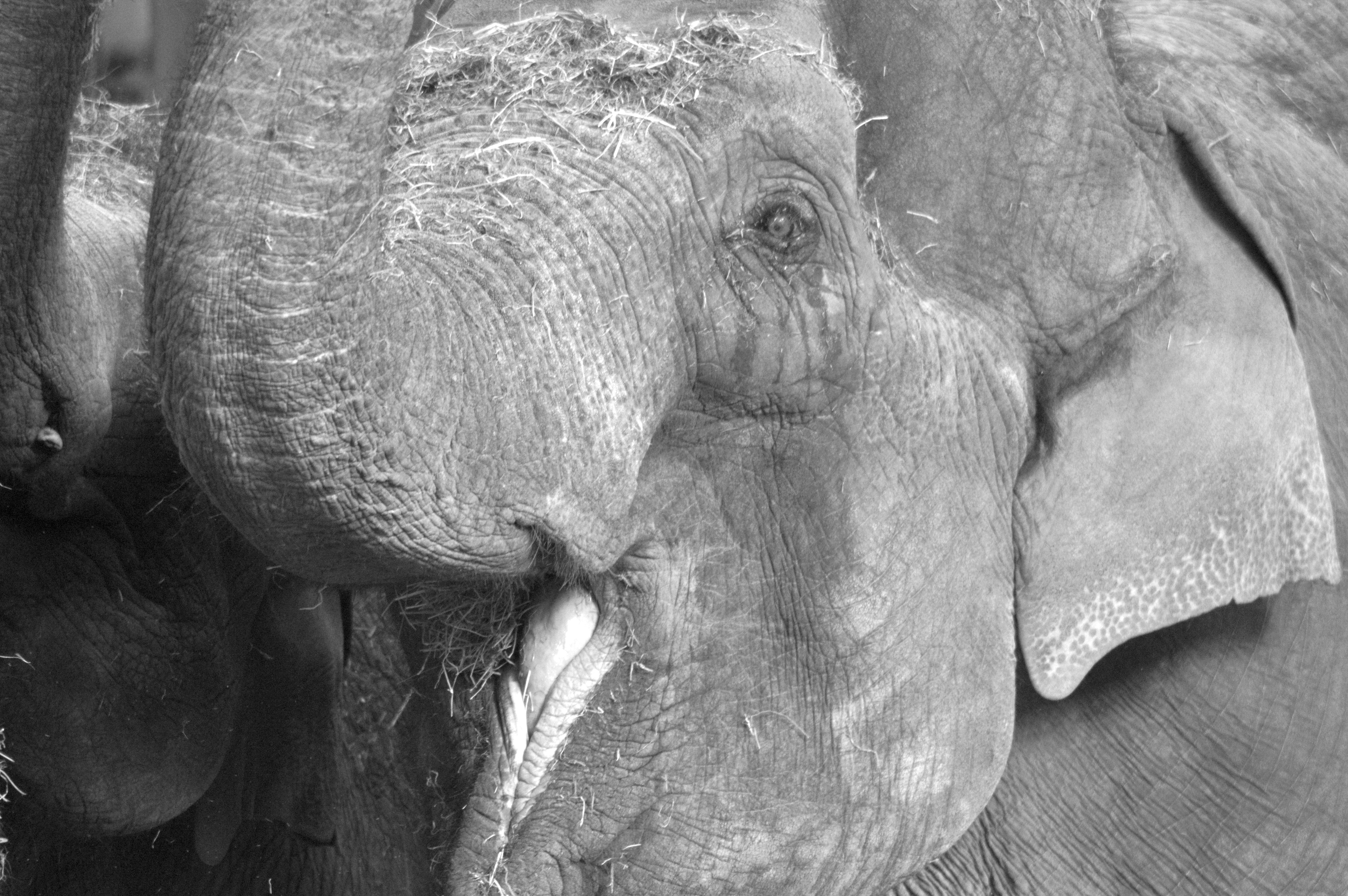 A Delicate Relationship
Asian Elephant populations are under threat from deforestation, which humans have an incredible appetite for. We clear forests, sell the timber and generally plant monoculture crops in their place. It's not a sustainable practice and it's the animals who suffer, but we who reap the rewards. For how long ? Nature is fragile and interdependent. Everything we have and are is from nature. We are not set apart from it. How will we survive long term if we can't look after nature? We won't.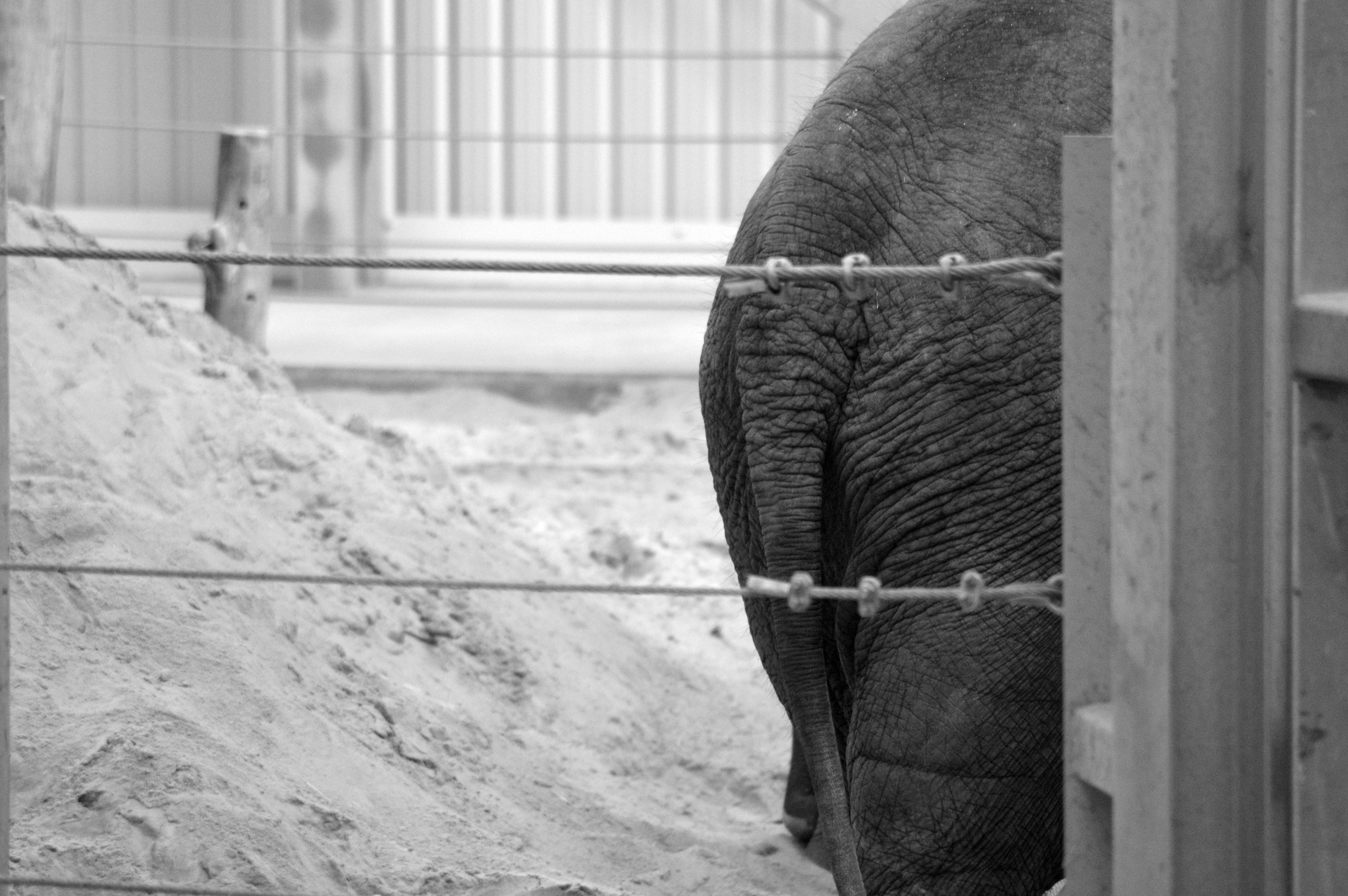 Comprehension is Not Enough
Fortunately, great collective mind of humanity does understand that emblematic creatures like Elephants have as much right to exist as us, because they are large intelligent mammals. It doesn't secure their future though. There is a price on every Elephant tusk in the world and their habitats increasingly fall to the triple threat of agriculture, pollution and climate change. Although we may realise the importance of Elephants, what about amphibians, reptiles, fish, molluscs ? or plants.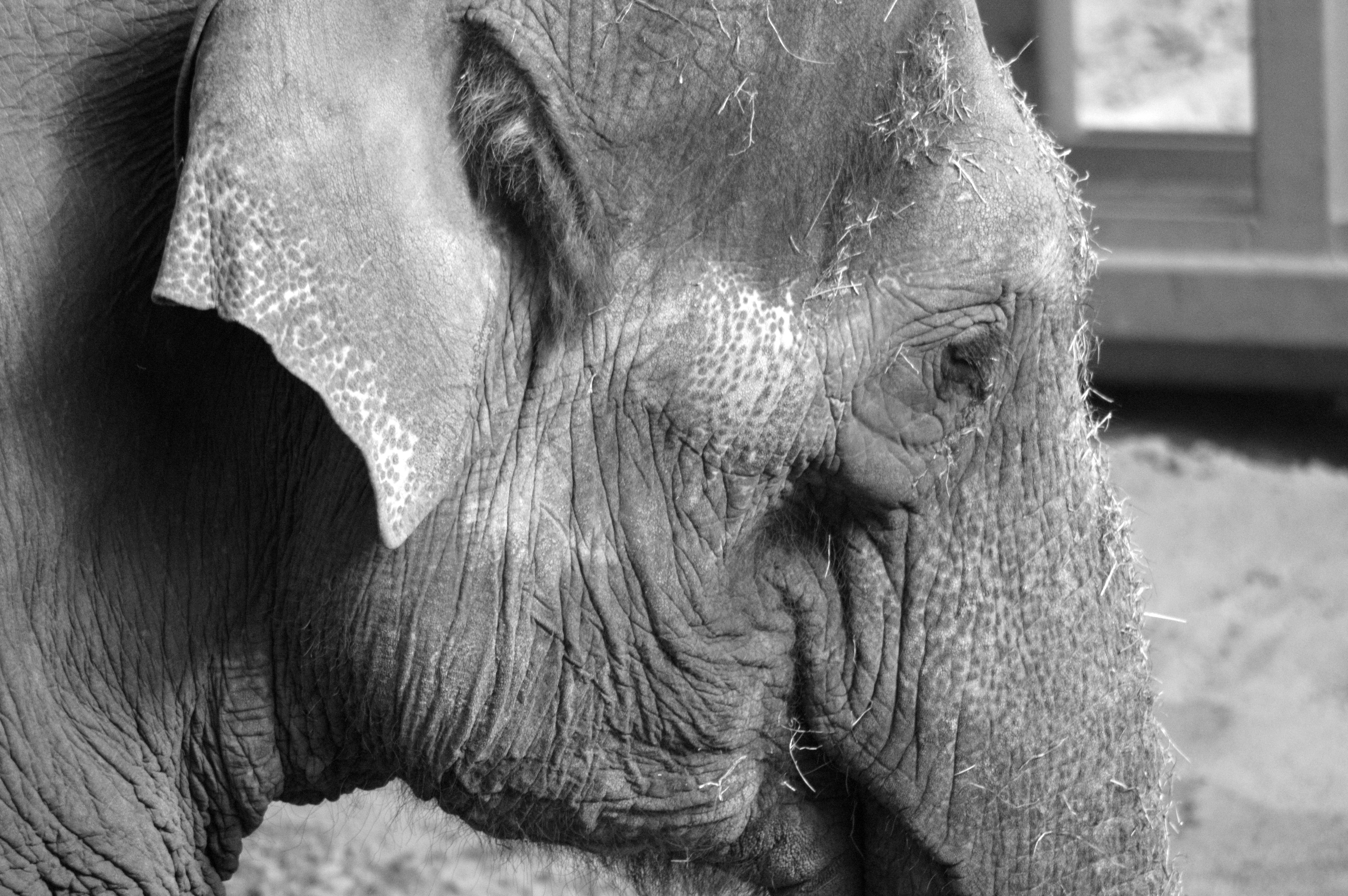 Frogs & Orchids
We don't seem to be so aware or bothered about the plight of Frogs or Orchids but we must take steps to ensure that when we exploit a resource, we don't take it all. Just like our ancestors did. They only took what they needed and they didn't have technology to help them. They perhaps also lacked the appetite to take more than they need and exchange it with others for resources.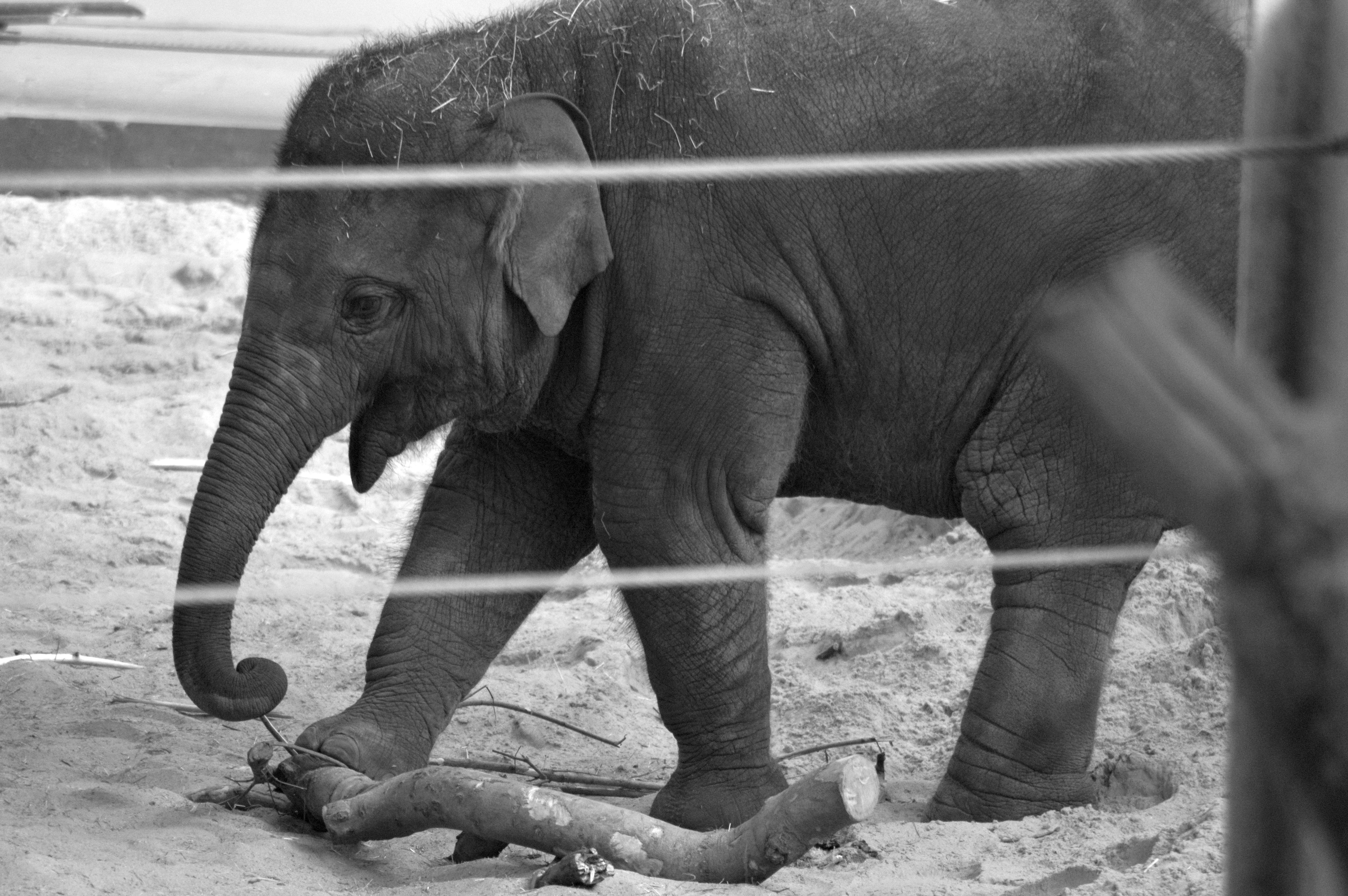 Sustainable Humans
The Native American Tribes of North America lived off the plains in this sustainable manner for thousands of years with life teeming an nothing wasted until European people decimated the people and the land by primarily hunting for pelts and then extinguishing everything in their path, including the way of life of countless indigenous people.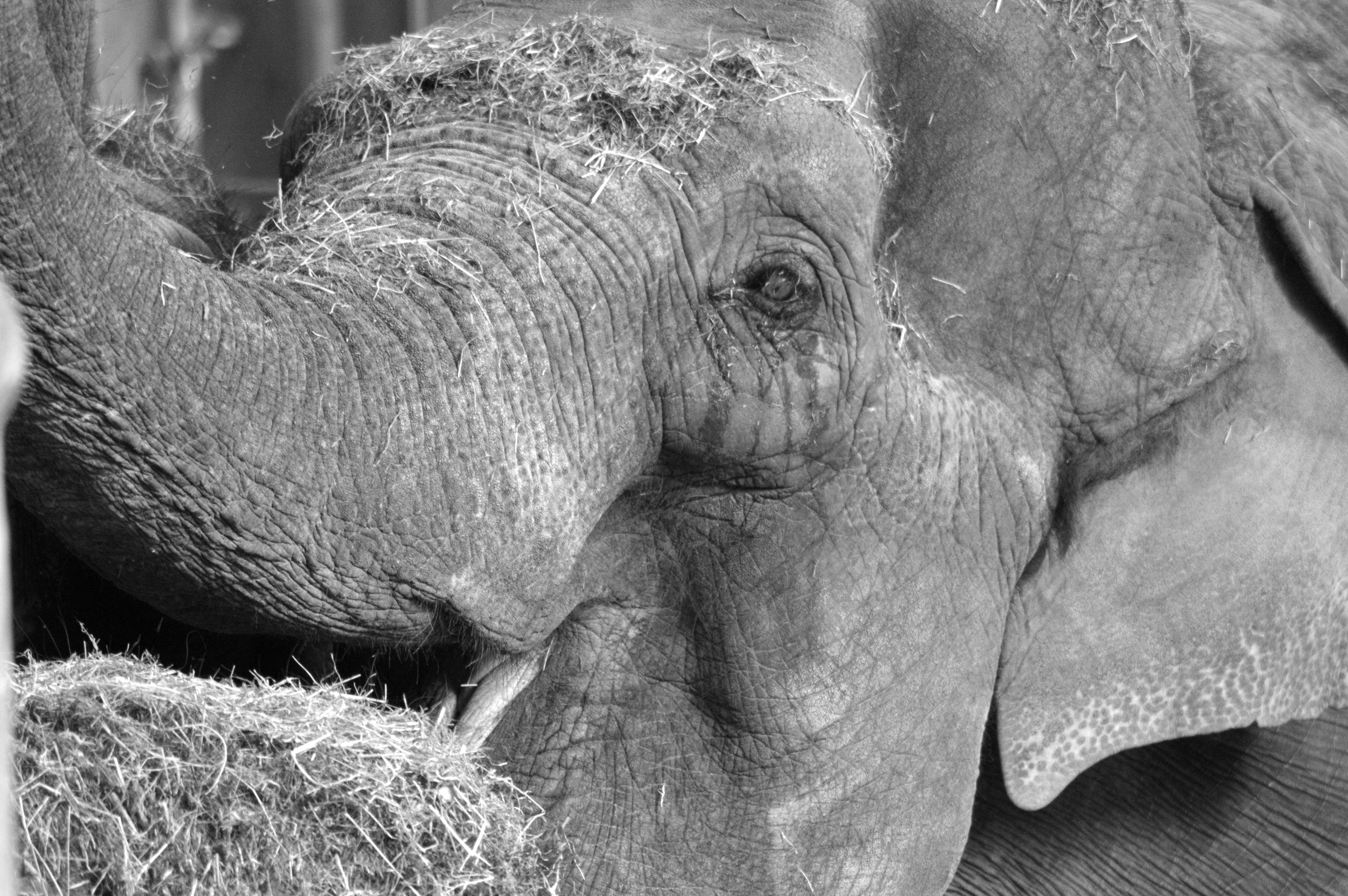 Living in Harmony
Asian Elephants in captivity are numerous in Asia, perhaps as many as 15,000 exist as kept animals so their existence may be slightly less perilous than their African cousins. People are afraid of these mighty beasts, for they can raid farms for the nutritionally dense crops being grown and angry Elephant can easily crush a human. Humans and nature may have not existed in harmony for many thousands, perhaps millions of years, but at least in the past we were not so numerous. Since we invented weapons, we have been clearing the forests and plains for food and also clearing out the creatures which we see as a threat. Wolves, Bears and Wild Boar have not roamed England for a long, long time, although a small feral population do now scratch a living in the South East.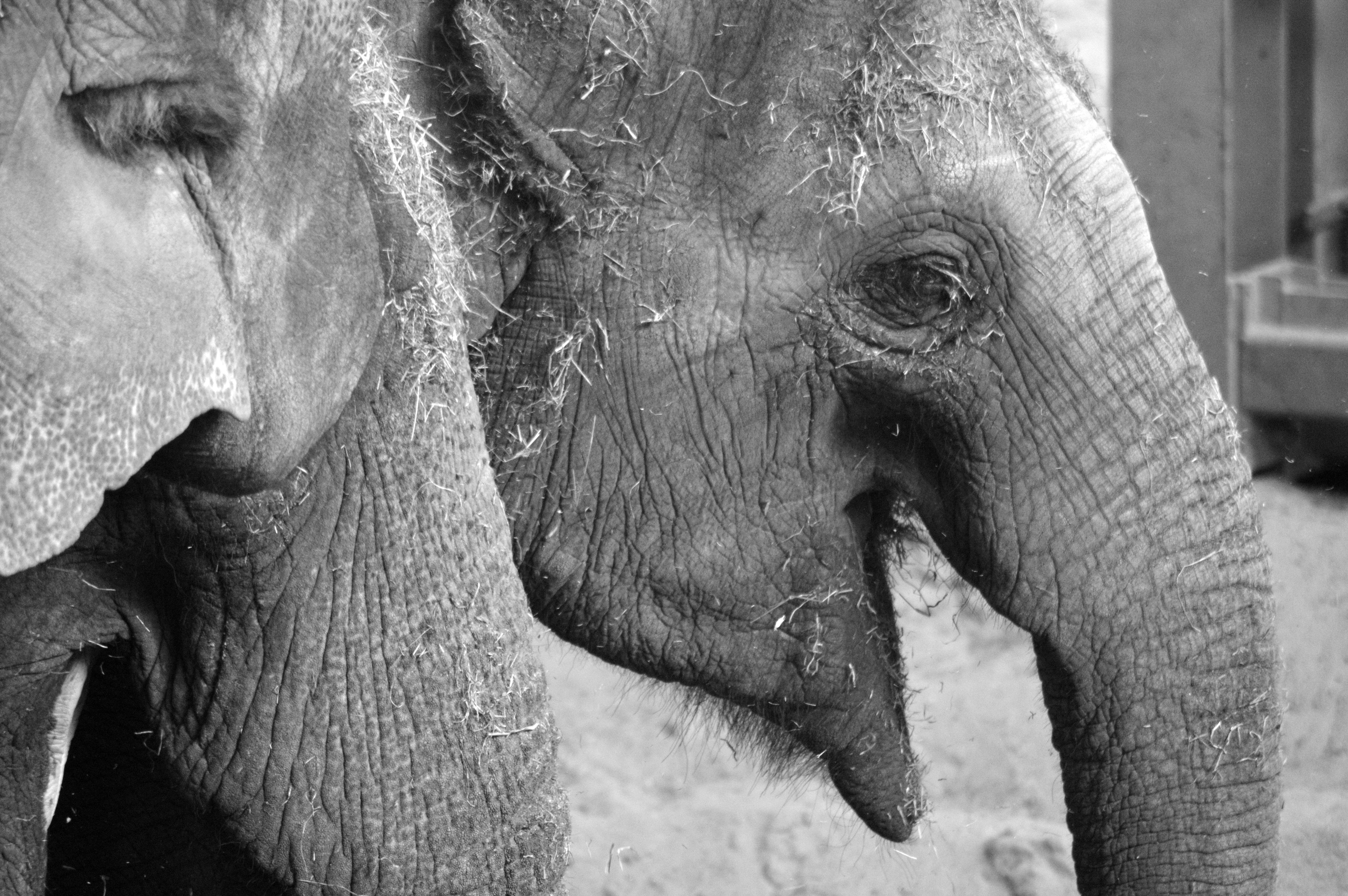 Domesticated People
These captive Elephants live peacefully at Whipsnade. I'm not sure how they experience their domesticity. It must in some ways be similar to how we live. They are indeed intelligent animals and although I may have mixed feelings about large animals in captivity, overall, I feel that these mighty beasts are in good hands. They provide a valuable educational opportunity for humans and their presence may help in some small way, save their wild cousins future. I hope so.