|The door |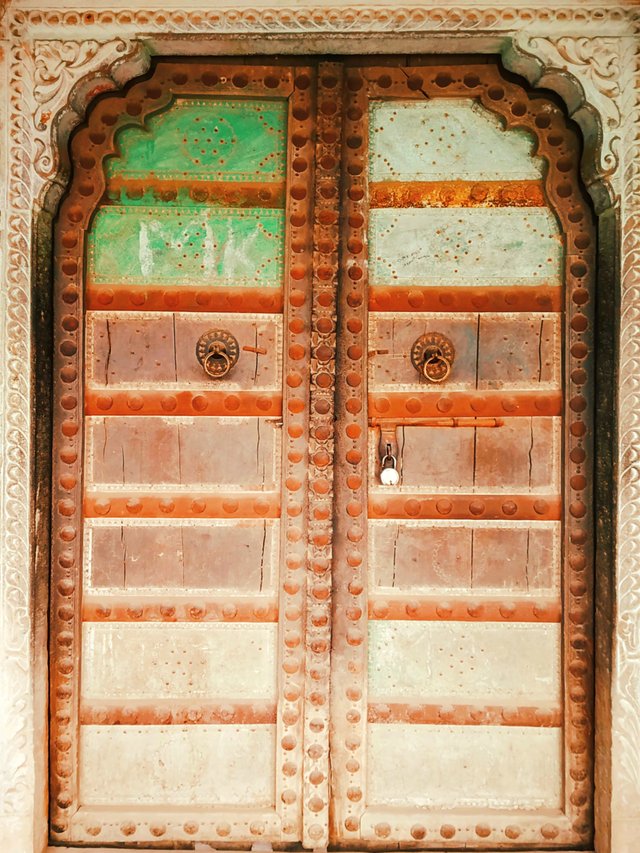 I recently visited a nearby village where I saw this beautiful door and the beauty of it just took me away.
Intricate details of these door and the Indian colours on it makes it a beautiful one.
Will keep posting my photography .
Up vote if you liked it.
Love
Nishal.