---
Cars: Black & Yellow!
Rev UP! The Diliman Motorshow 2018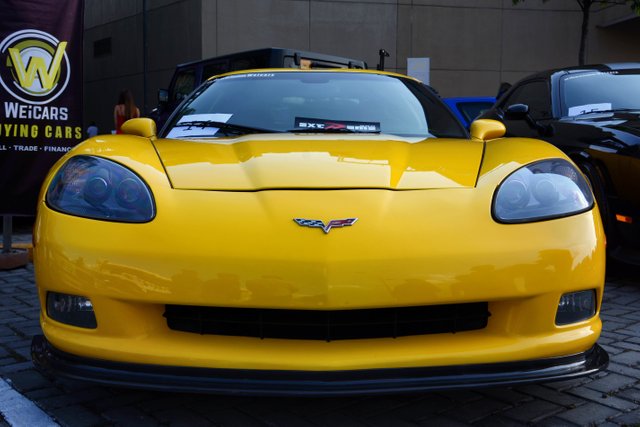 Front side of a Chevrolet Corvette
Last month, I went to a
car show
in Diliman, Quezon City,
#Philippines
with my DSLR and took some photos. I already showed some old, classic and vintage rides in a previous blog. If you haven't seen these cars yet, you check it out
here
. Today, I going to share some Black & Yellow! (Black & Yellow, Black & Yellow, Black & Yellow)🎙 😁 🎵
Steemit Philippines

@steemph

is a partner on this car show. A Steemit booth was setup to promote the platform and sell artworks by

@aalagenesis

to add funds for an upcoming project. Please support her charity art project with

@artguildph

. It will be held on the 3rd Saturday of May. Check out this

post

.

Jet Black Rides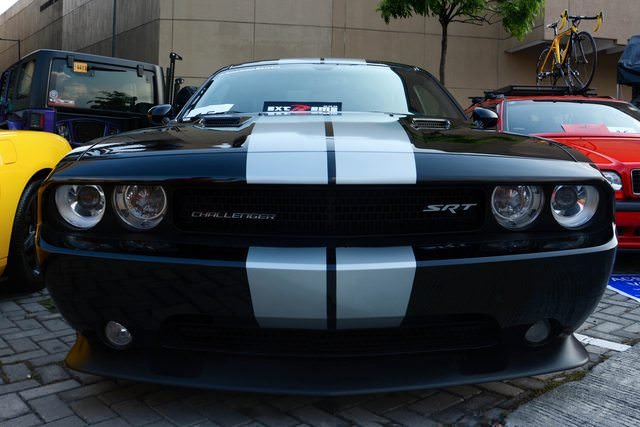 Up first is a muscle car,
Dodge Challeger SRT
(SRT - Street and Racing Technology). The latest Dodge Challenger SRT 392 features a 6.4L HEMI® V8 ENGINE with 485 horse power reaching 0 to 60 mph in the low 4-second range. It has a top speed of 182 mph or almost 293 kmh. The cheapest Dodge Challenger (SXT) is priced at around +$27,000 while the most expensive (SRT Demon) is priced at +$84,900 (more than Php 4,2000,000). The SRT 392 is worth more than fifty grand.
Source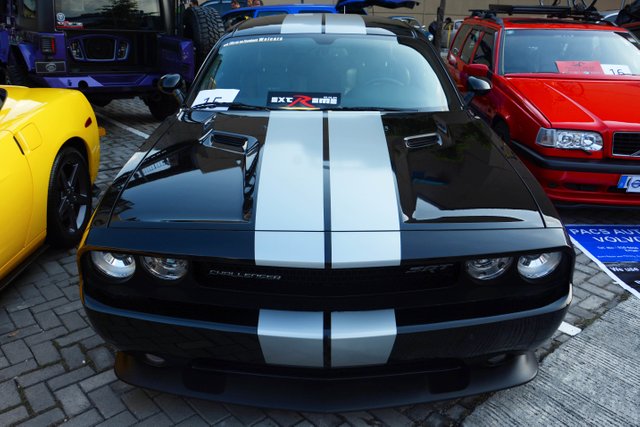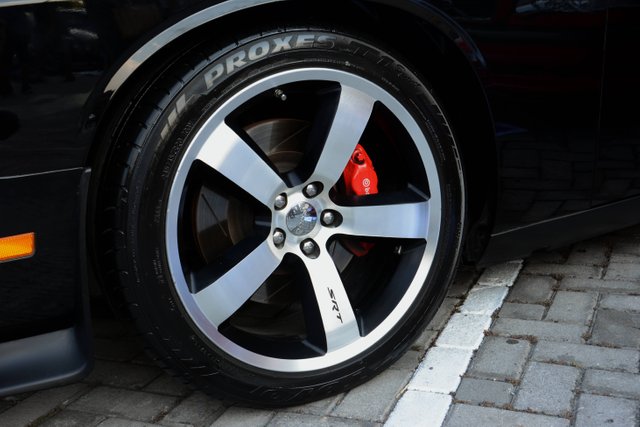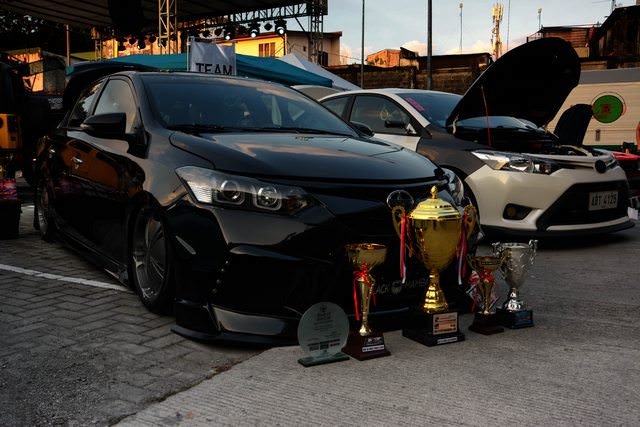 Next is a
Scion
brand car. It was my first seeing this car brand. Apparently, it is a Toyota marque that was developed to offer more youth-oriented cars but it transitioned to Toyota back in 2016. The Scion models iA, iM and FR-S are now under the Toyota brand as Yaris iA, Corolla iM and 86.
Source 1
2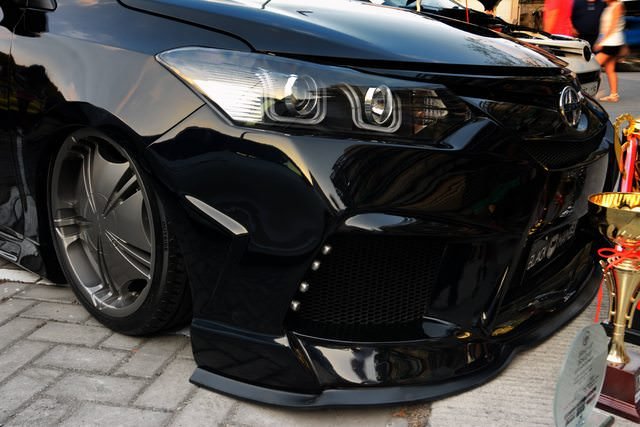 The car, having an all black design, was named "Black Mamba." Check out its cool tire mags and body kit that is just around two inches from the ground.. I think car hydraulics are installed to this car so that it can go over uneven roads or speed humps.

Bold Yellow Cars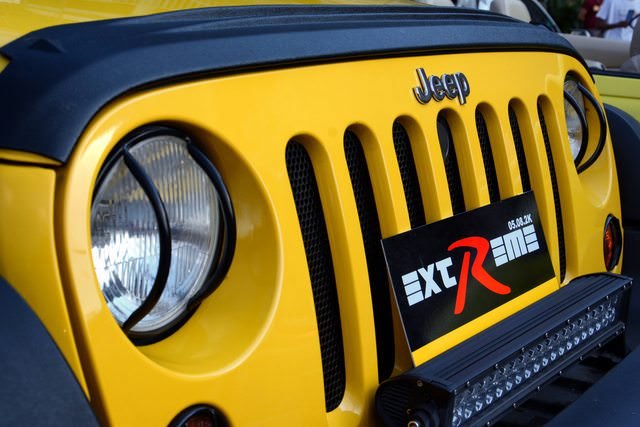 Up Next is a
Jeep Wrangler
. This is a 4-door off-road model but Jeep also have a 2-door type. Jeep is a marque of Fiat Chrysler Automobiles. Wrangler is their iconic model. It was introduced in the year 1986 and it is the model that harmonize with the past of the company as a military equipment provider.
Source 1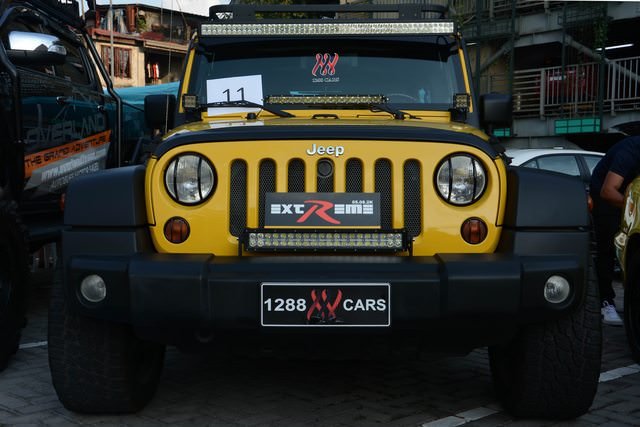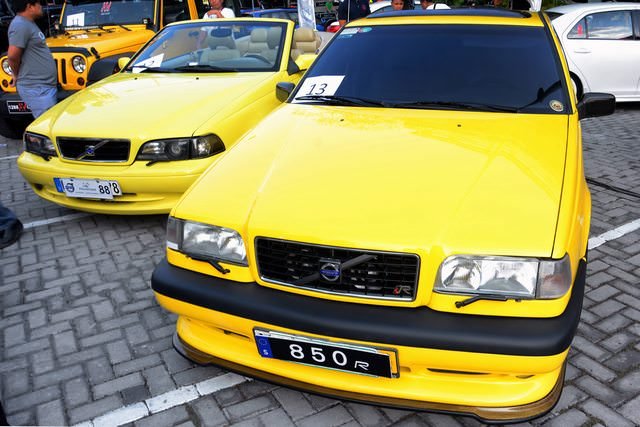 There were also some yellow Volvos present. Above is a Volvo 850 R and a Volvo C70 T5. The C70 is a convertible while the 850 R is coupe type.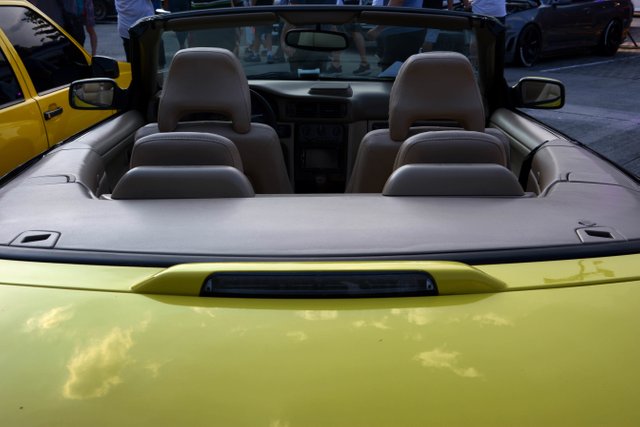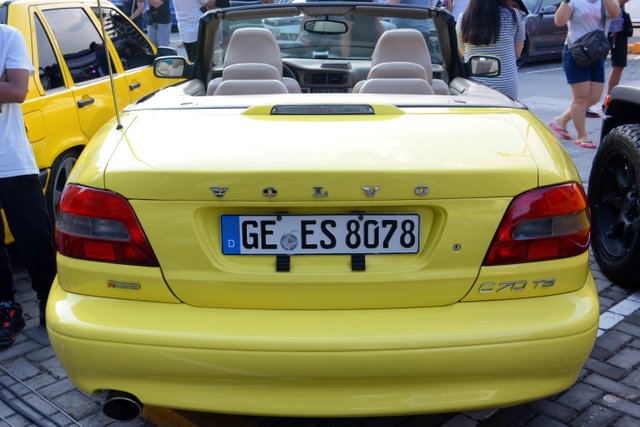 Volvo C70 T5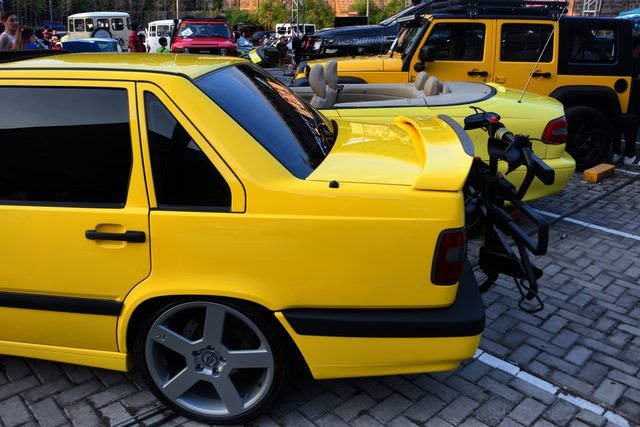 Volvo 850 R, Volvo C70 T5 & Jeep Wrangler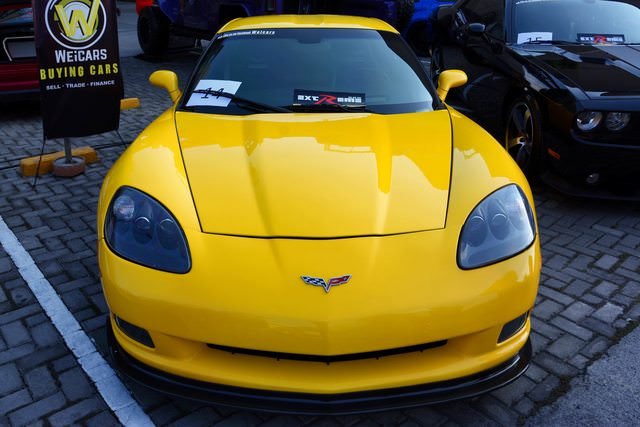 Last but not the least and is a beast, a
Chevrolet Corvette
. This will surely turn your heads. It was one of my favorite car in the show. It looks like the iconic robot "Bumblebee" from The Transformer movies though the model in movies is a modified Chevy Camaro. The latest Chevrolet Corvette ZR1 supercar boasts a supercharged 6.2L V8 engine with 755 horse power and 0 to 60 mph in 2.85 seconds. It top track speed is 212 mph or more than 340 kmh (I think the fastest speed of a car that I rode was just around 120mph). The ZR1 will cost you more than $120,000 (+Php 6,000,000).
Source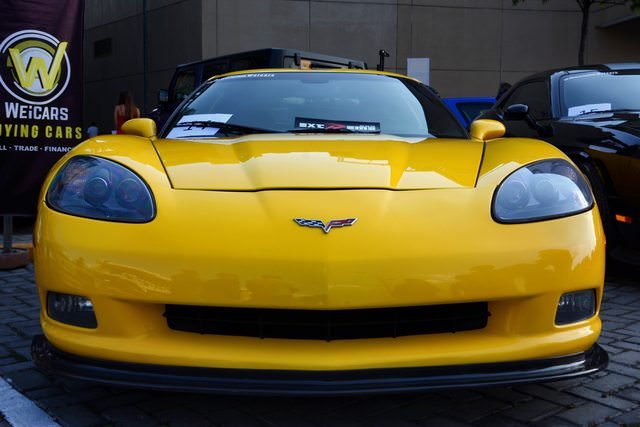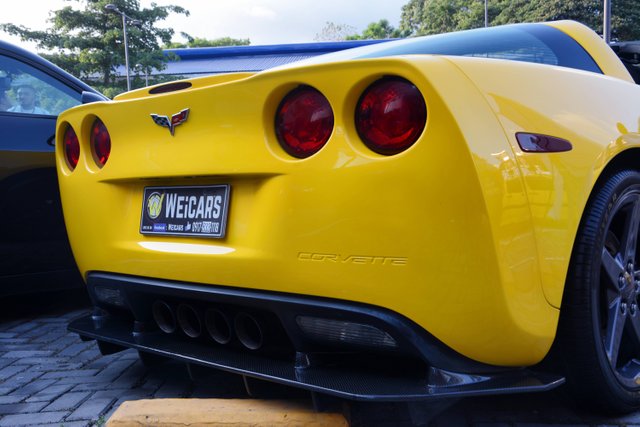 Backside of the Corvette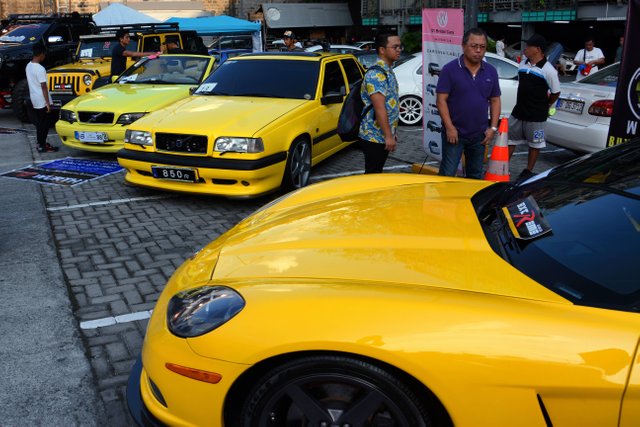 Jeep Wrangler, Volvo C70 T5,
Volvo 850 & Chevrolet Corvette





I still have more car photos to share with you. Next time, I will feature cars inspired by characters from movies and cartoons. Thank you for reading! Stay tuned for more pics! ✌️

Check out my previous blog:
Old School, Classic and Vintage Rides!

I would love to hear your comments. If you enjoyed this, you can follow me (It's free! 😆).
Salamat! 😄 Thanks!