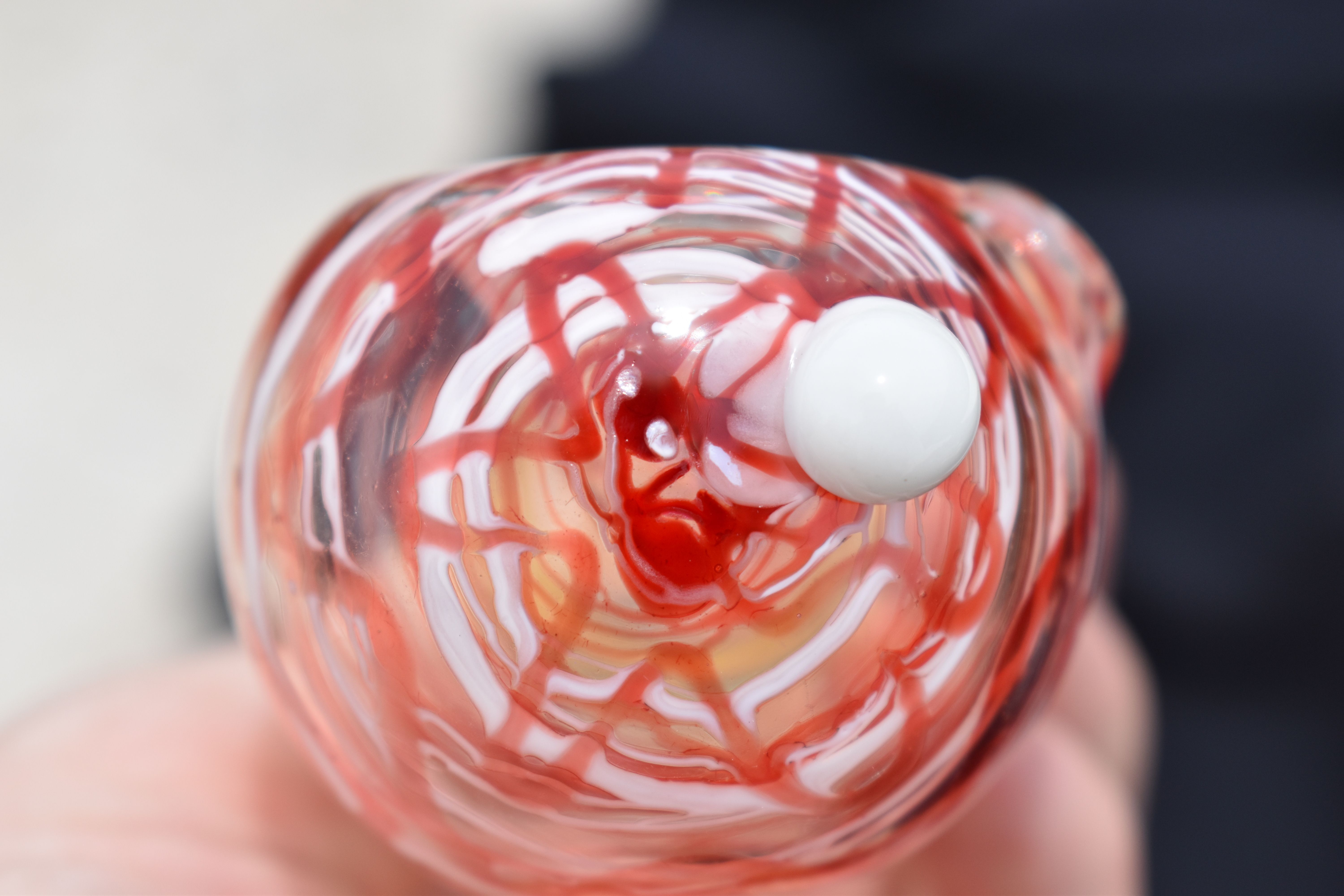 I've been working on the torch every night now, getting a least a few pieces done to get back into the routine and practice techniques. I've had a good go of it too, with no failures so far save for a sherlock with a crack that's still functional.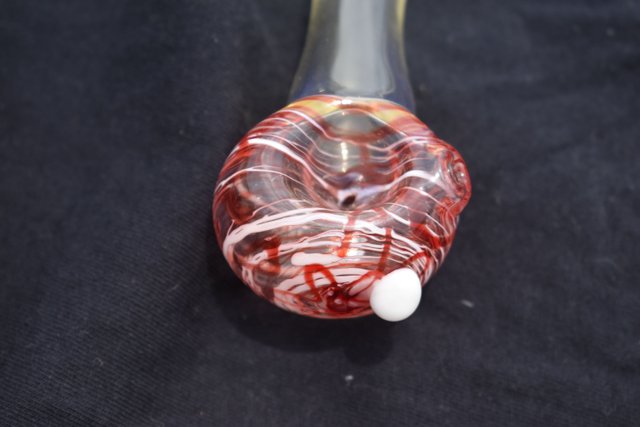 I'm practicing making even designs and melting them in evenly, which isn't always easy as a new glassblower.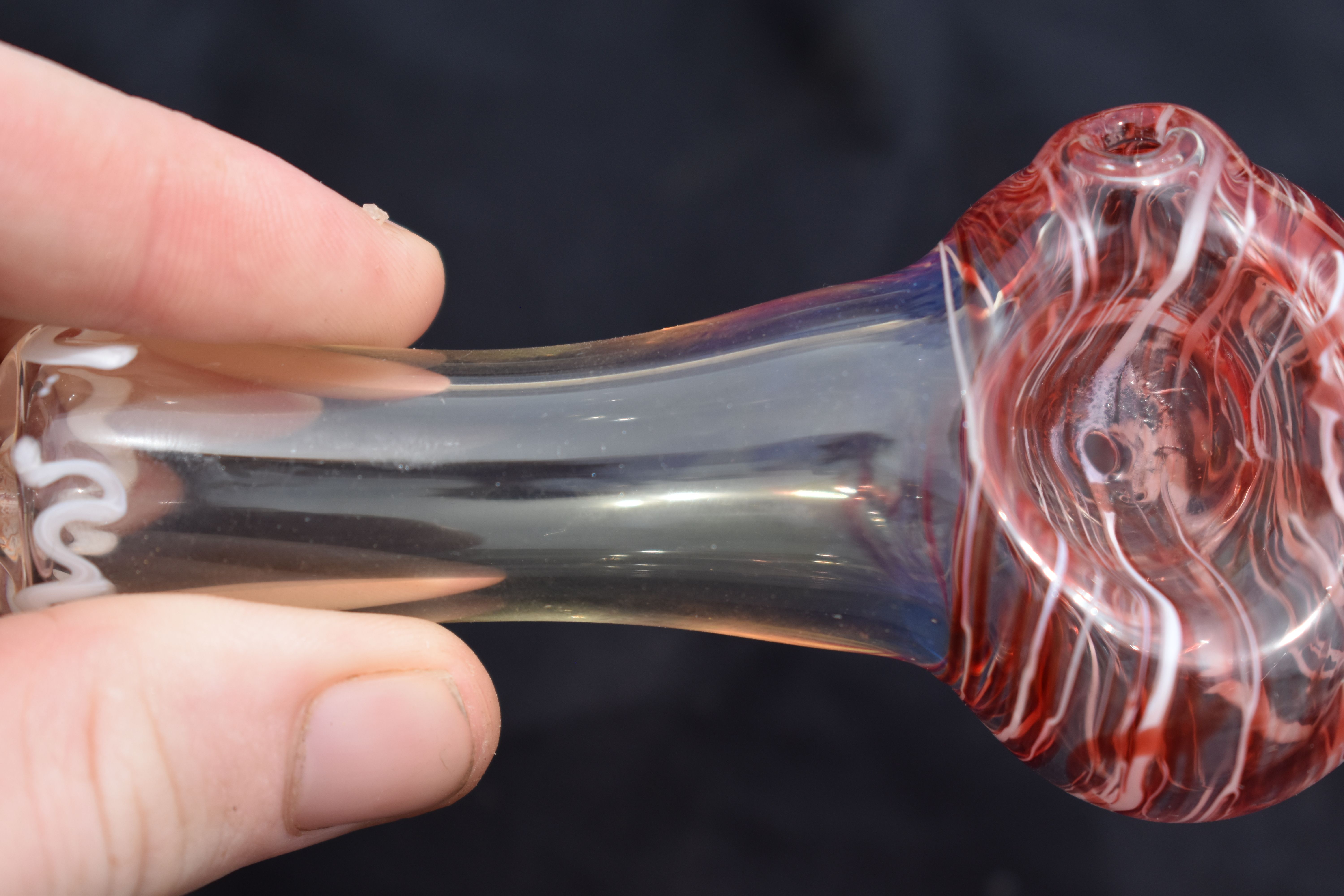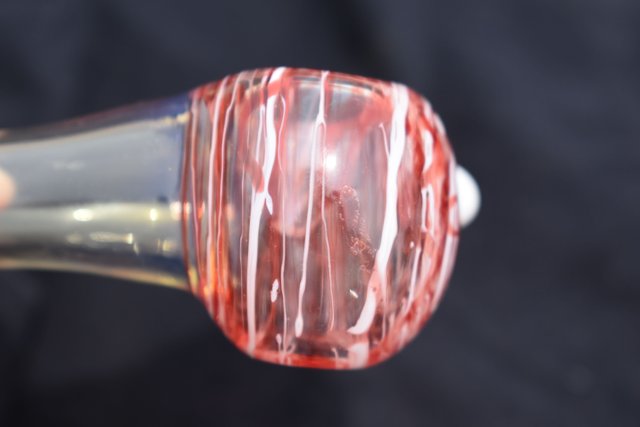 If you look in the middle of the piece on this last photo you'll see some bubbling, that's a sign of a novice who boiled the color.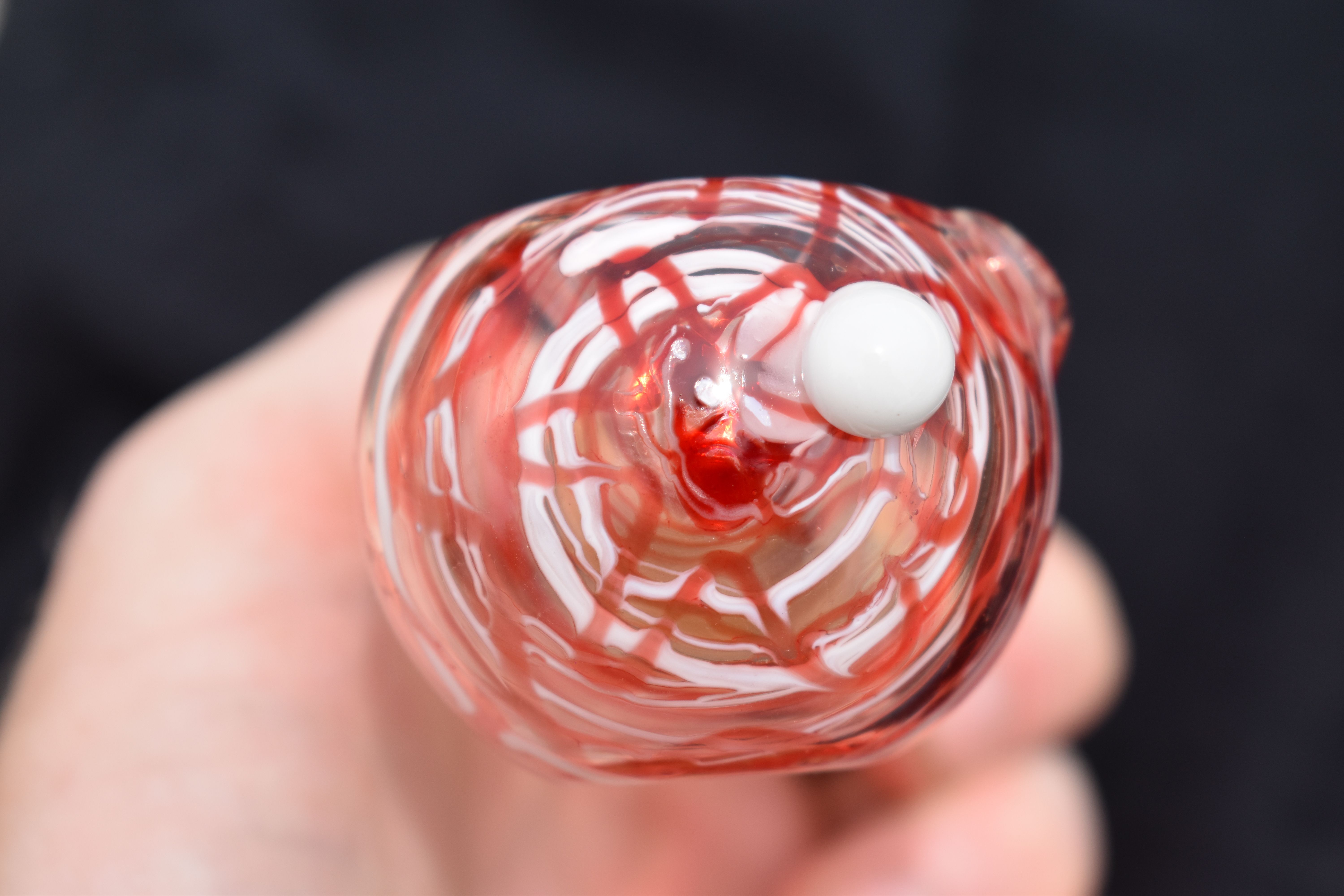 If I were to put this in the kiln again, the color would come out brighter.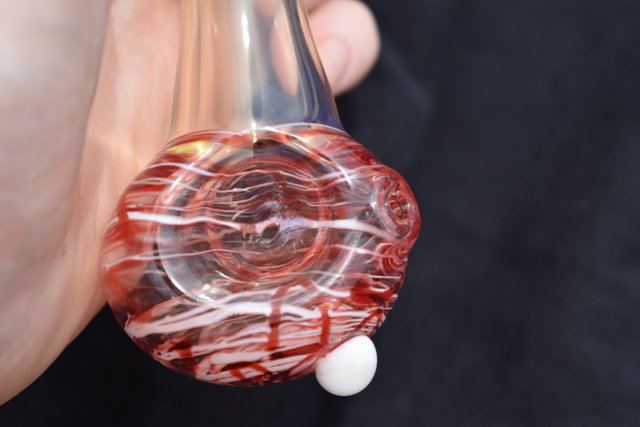 It's a silver fumed piece too, but I'm not very good at fuming at this point in the game, it often ends up much lighter than intended.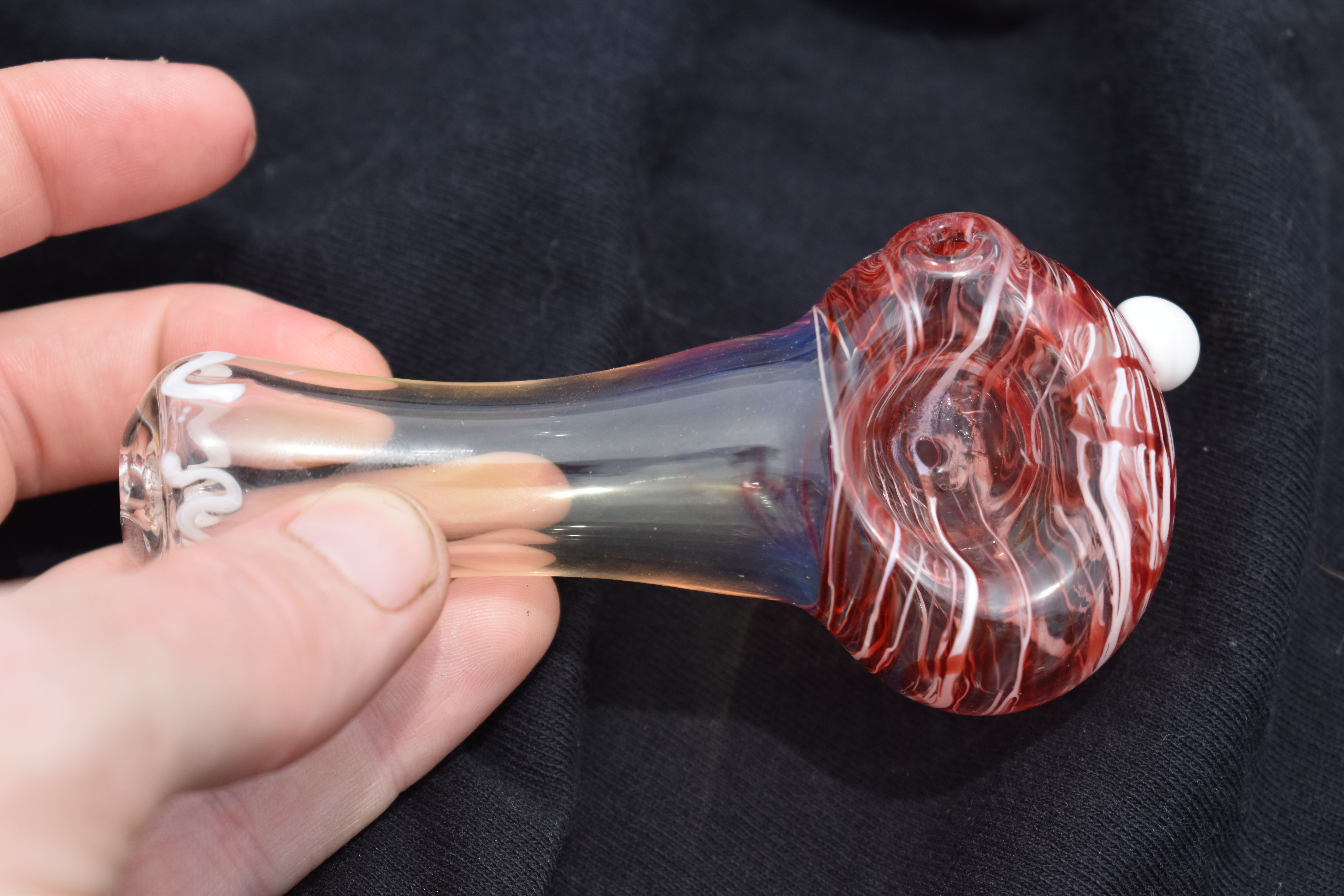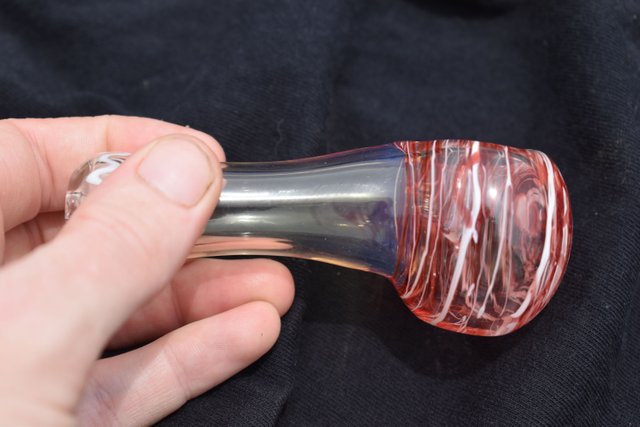 Stay tuned, we've got a lot of good stuff to share soon!

Check out some of my other recent Steemit Originals!
Chocolate Candies Peanut Flour Cookies Food Photo Shoot and Recipe
Farm Victory: Pollo Diablo Apprehended
Refire and Revisit Color Changing Glass Photo Shoot
Thanks for following and supporting, until next time!