Aufeis - Sheetlike mass of layered ice.
---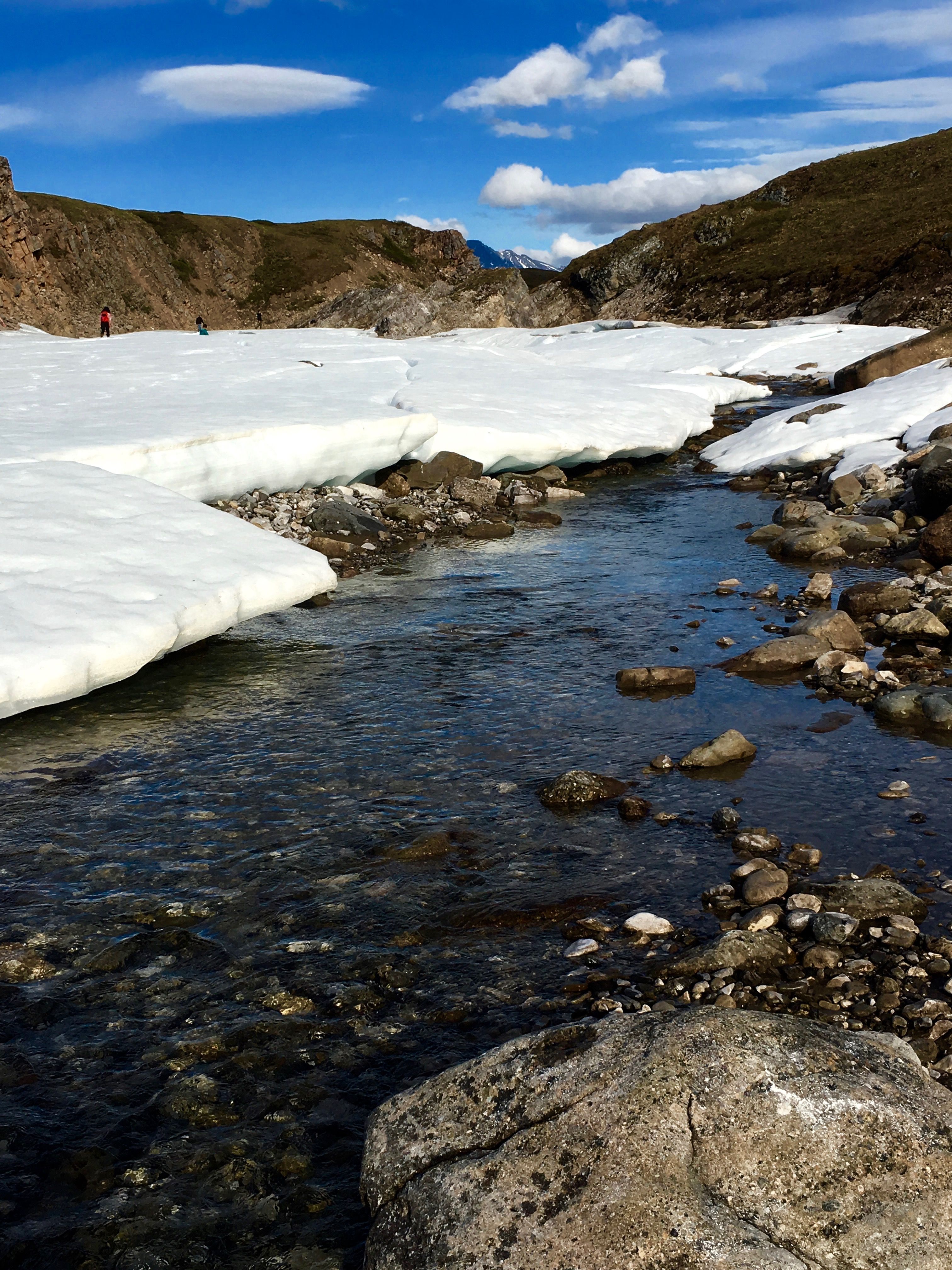 Galbraith Lake Aufeis
---
Aufeis (Owf - Ice) is German for "Ice on top". As rivers in extreme climates freeze, layers of ice build up.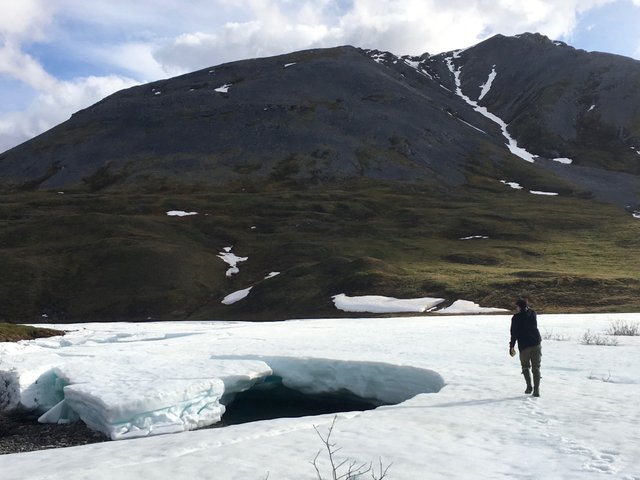 Unlike lake ice, which will melt fairly regularly as the temperature rises in the summer, aufeis will remain in a large sheet above the running river as the snow and ice thaw. Since it is not sitting in the water, as a sheet of ice on a lake is, it takes much longer to warm up and melt. The snow and ice are very reflective, and while the water may be warming up to over 10 degrees C, the ice stays frozen. It makes for some cool temporary caves...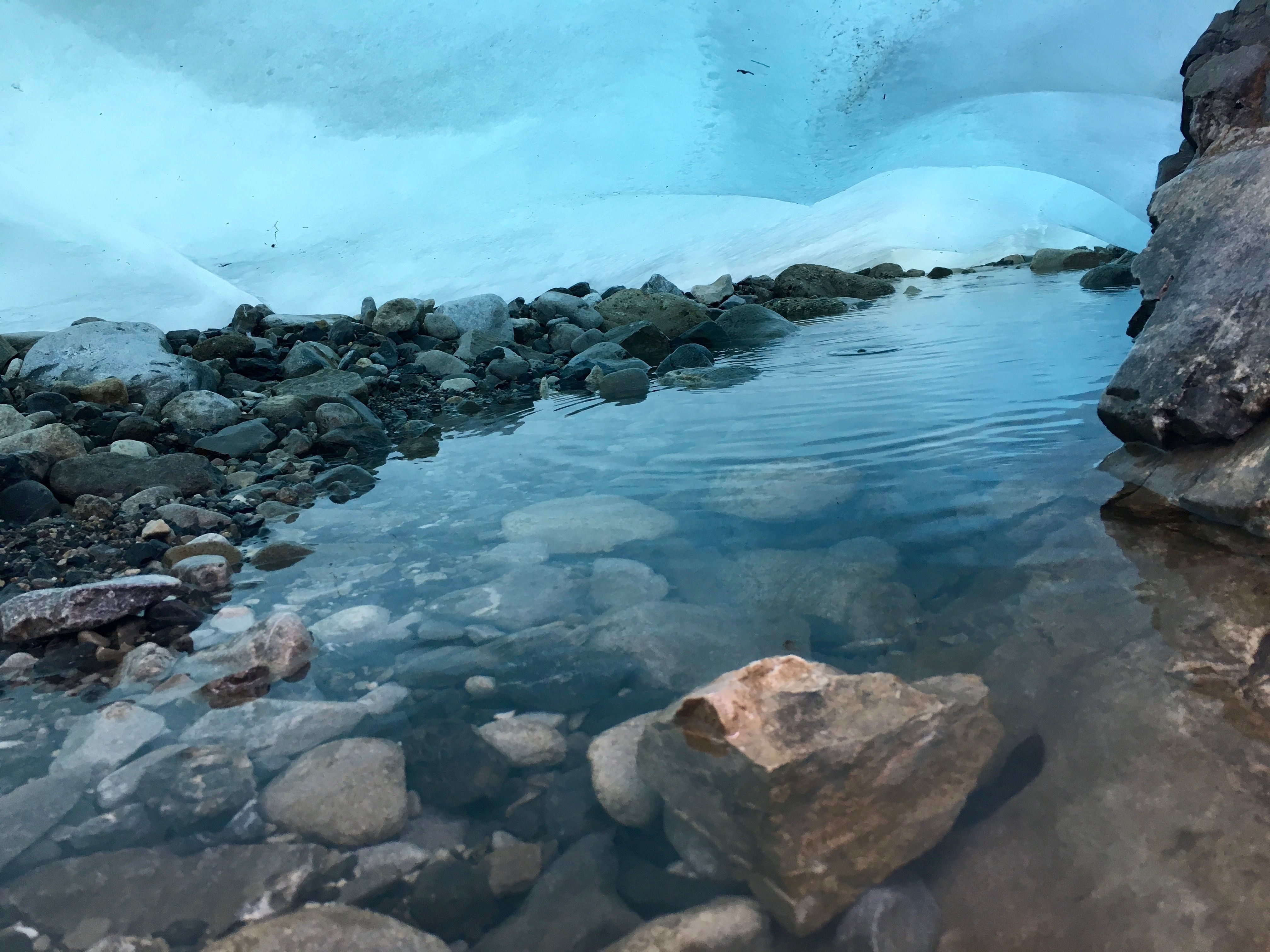 Wouldn't want to fall asleep in here
---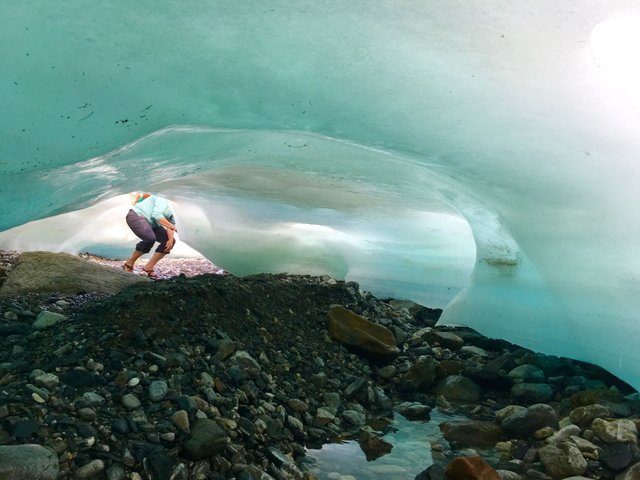 Sandals... It's Summertime!
---
Toolik Field Station , Alaska 2017:
If this is your first time reading my blog, thanks for checking it out! I am at Toolik Field Station off of the Dalton Highway in Alaska. I am working on a longterm ecological research (LTER) project through Marine Biological Laboratory for the summer. I'm doing my best to post about all of the amazing things in the Low Arctic environment, I'd love it if you'd read along and commented!
Click on the links below to read older posts!
---
Cheers!
Past posts:
Part 1: Before I left, a little overview
Part 2: Just after arriving, featuring some great Dalton Highway and Brooks Range pics
Part 3: View from my room