The portrait session💑
Read my first wedding post here.
Read my second wedding post here.
All photos are scaled down for posting.
All photos are shot by me, or mentioned otherwise.
---
Hi Steemit friends! How are you? Here's the third part of my first wedding shoot. I hope you enjoy it!
The most important part of wedding photography is the portrait session. These are the photos that are being hanged on the wall, used for the thank-you-cards, for social media, and etc. Don't get me wrong, everything else is also very important, but these are the ones you as a photographer also might want to use on your website and your social media, so it's important to put some thought into it.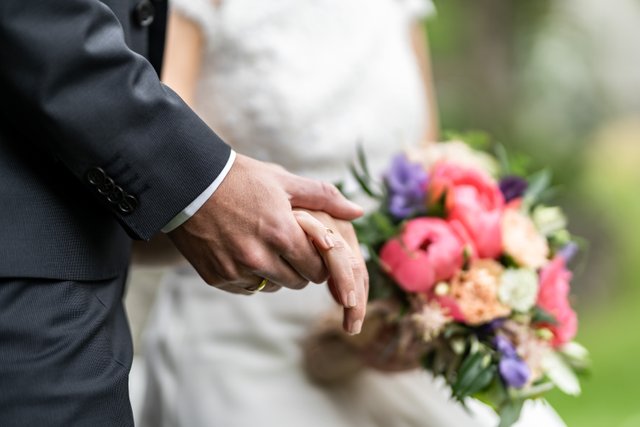 Photo by TheStig
The bride and the groom had already decided on a location for their portrait shoot. They chose this beautiful place called Museumsparken, or The Museum Park in English. This place is located right above the Center of our city, and is known for their old houses. And I mean really old houses. These houses are from the 1700's, maybe earlier, and have been moved from their original locations to this place. Here they are being maintained and taken care of.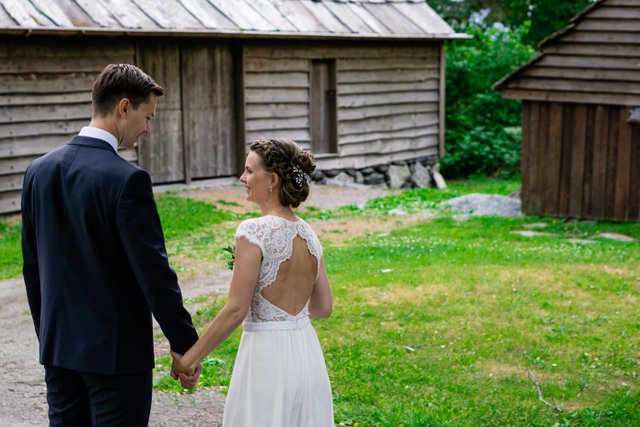 We arrived before the bride did, and that gave us the opportunity to take photos of the groom's reaction to seeing his bride in her wedding dress for the first time. A lovely moment that I'm glad we got to capture.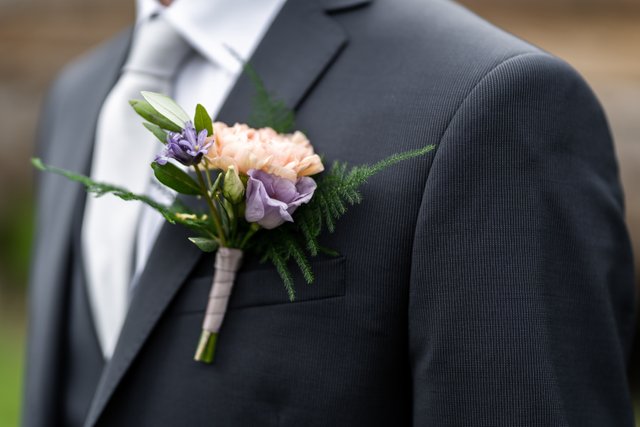 Photo by TheStig
As I mentioned in my previous posts, we were two photographers at this wedding. Myself, and my boyfriend. I remember being so focused on getting the best shot of the bride and the groom that I completely forgot about photographing details of their outfits and things for our website. Luckily my boyfriend thought about that. That is so important. Not just for the wedding couple, but for us as well. These shots are something we can use for our website, ads, and social media generally.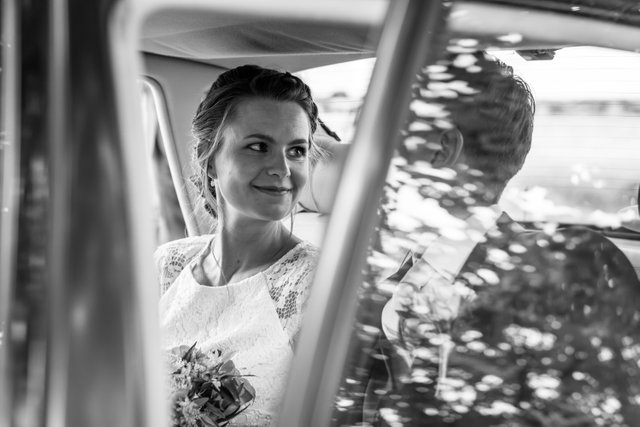 This photo is one of my favorites. First of all, I love how I framed it through the car door. It doesn't matter that the groom is a bit blurry and you can't see his face, because the bride's face says it all. The way she looks at her soon-to-be-husband is adorable, and she looks so beautiful.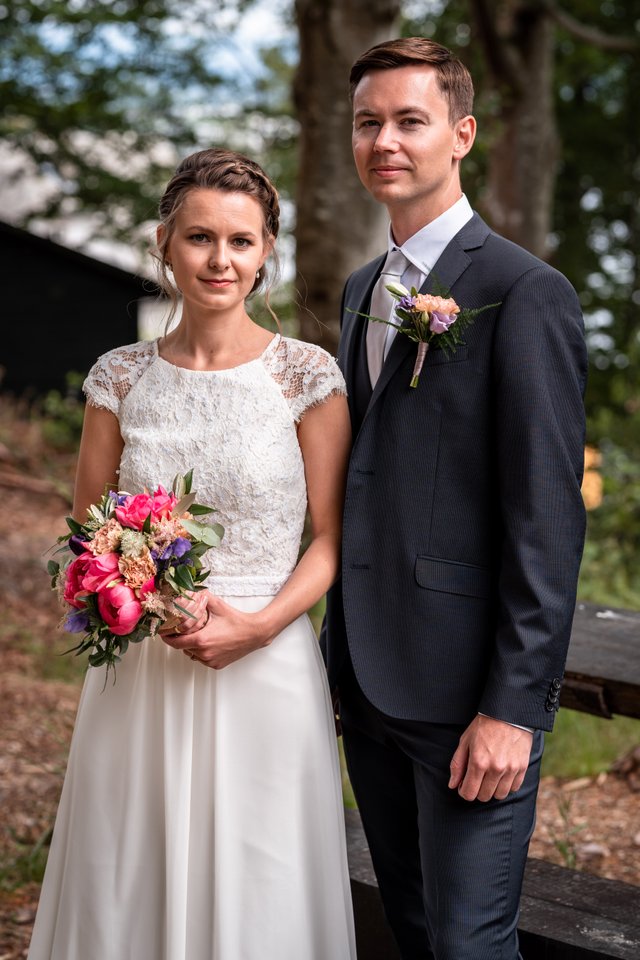 Photo by TheStig
Okay, let't talk a little bit about this photo. I really like the framing, the nice soft bokeh and how elegant they look. The focus is sharp, and we can see pretty much every detail of their outfits and the flowers. What I don't really like is the table in the background. If this is their "money shot" I would definitely Photoshop the table out, and I don't think that would be a problem. We also told the couple that we can do some photo-shopping when we delivered the photos if they want too.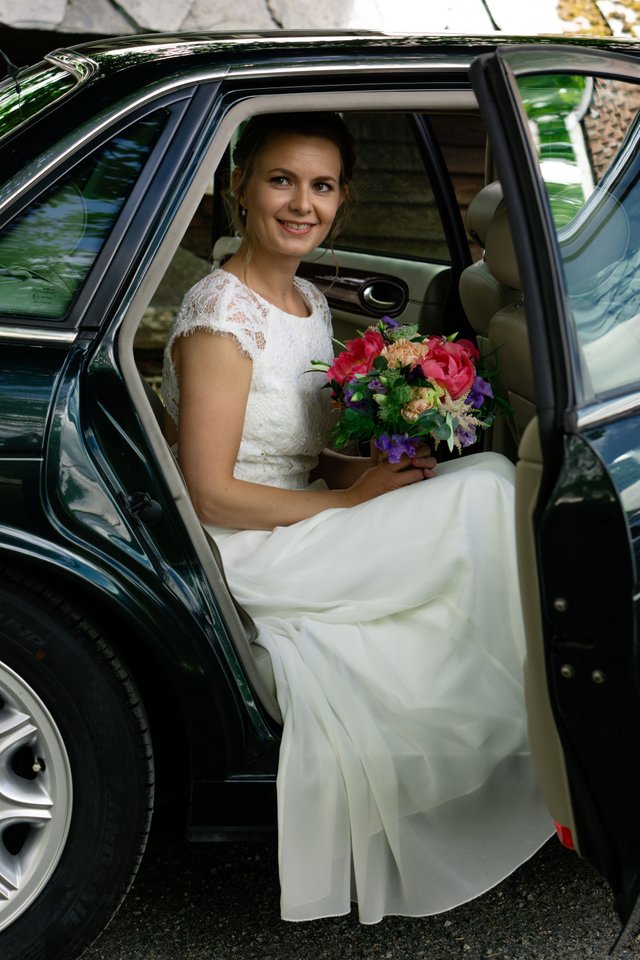 Having a nice car to use in this session was really great. It made the photos much more varied, and exiting. That was so much fun, and we were able to be more creative with our shots, which we love.
I hope you enjoyed this post, and stay tuned for my fourth and final part of this wedding shoot, the ceremony. Have a nice day steemians, and as always, all feedback is very much appreciated!
Kristin