What I Learned From My First Wedding Shoot! 📸
Hi guys! I hope you're doing fine, and enjoying your summer. Here's the second part of my wedding photography shoot.
Read my first wedding post here.
All photos are scaled down for posting.
All photos are shot by me, or mentioned otherwise.
---
First of all, there's a lot of planning to be done before a wedding shoot. Especially if you're new to this. As a photographer you want things to be perfect. Especially the lighting and weather conditions. You want to be confident in your photography, and make the wedding couple feel comfortable. I'm really glad we did a lot of research before the wedding, or else I think we wouldn't have gotten a good enough result.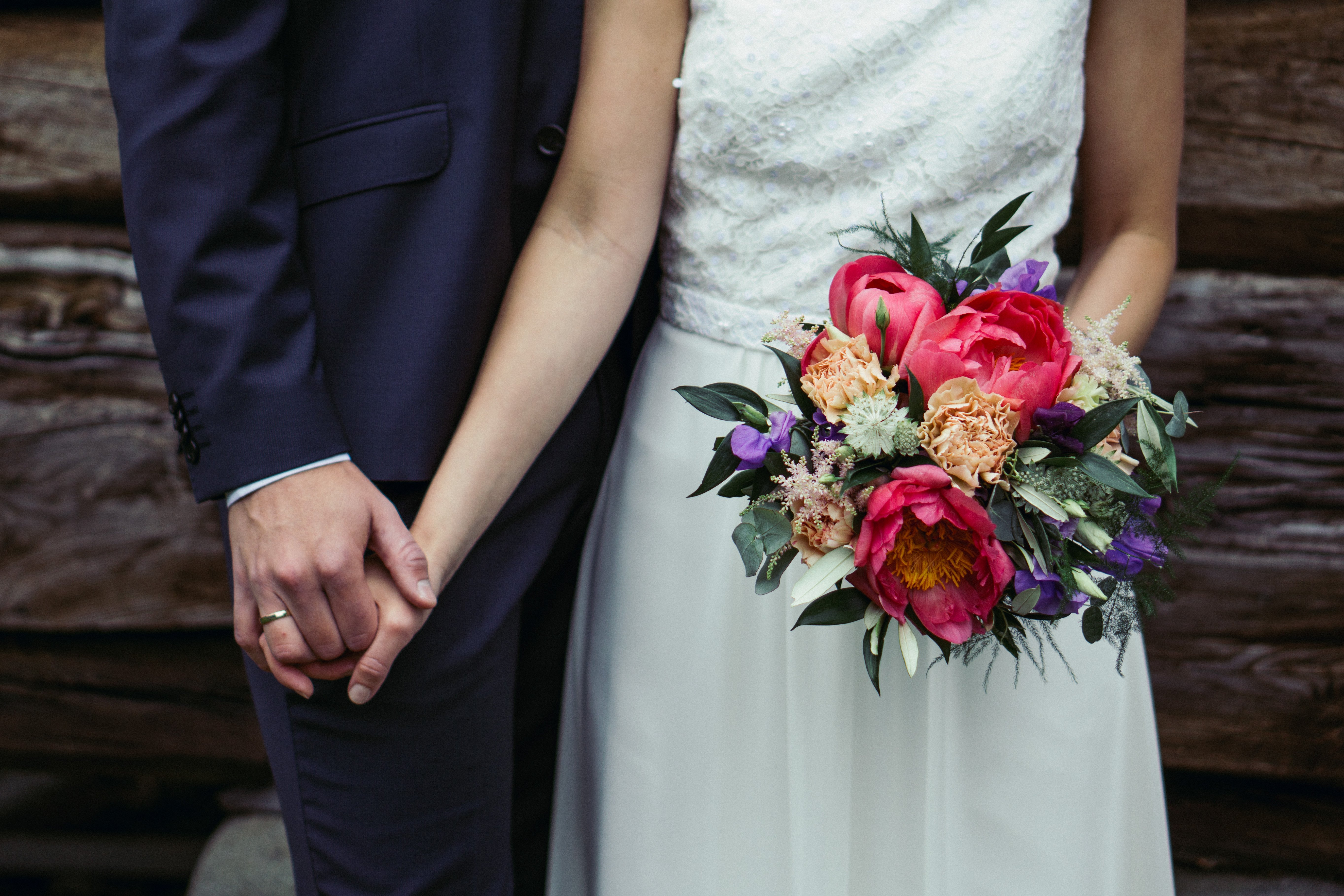 The couple had already decided what location they wanted for their portraits, but we were ready with a few other locations to use if they didn't know. Since we live in the west-coast of Norway, we experience a lot of changing weather conditions, and the days before the wedding the forecast were saying it was going to rain. So, we had to find a nice place inside just in case. We decided to use the hotel where the ceremony and the reception where going to be held as our location. The hotel had a few nice spots for indoor photography, and we were confident that it would work.
Luckily the forecast changed, and the sun was shining the whole day. It was perfect!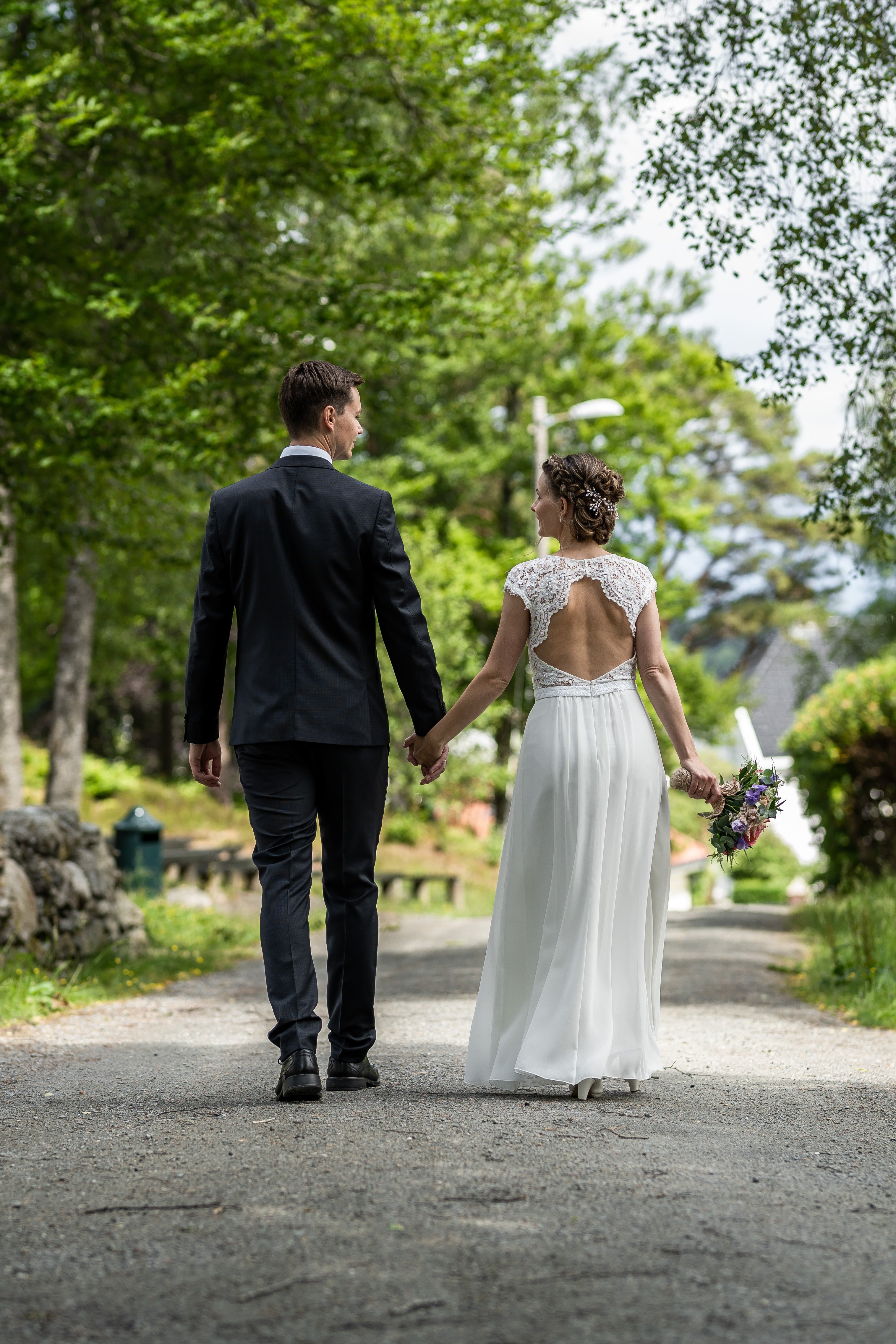 Shot by: TheStig
The bride also wanted me to photograph while she was getting ready, and I absolutely loved that. Sometimes, when I'm a little bit nervous, I like to practice what I'm doing a few times before I get the really good shots. So joining them at the hairdresser saloon was perfect for that. She was in the middle of getting her hair done when I arrived, so I started shooting that. Using different angles and being creative with my shots.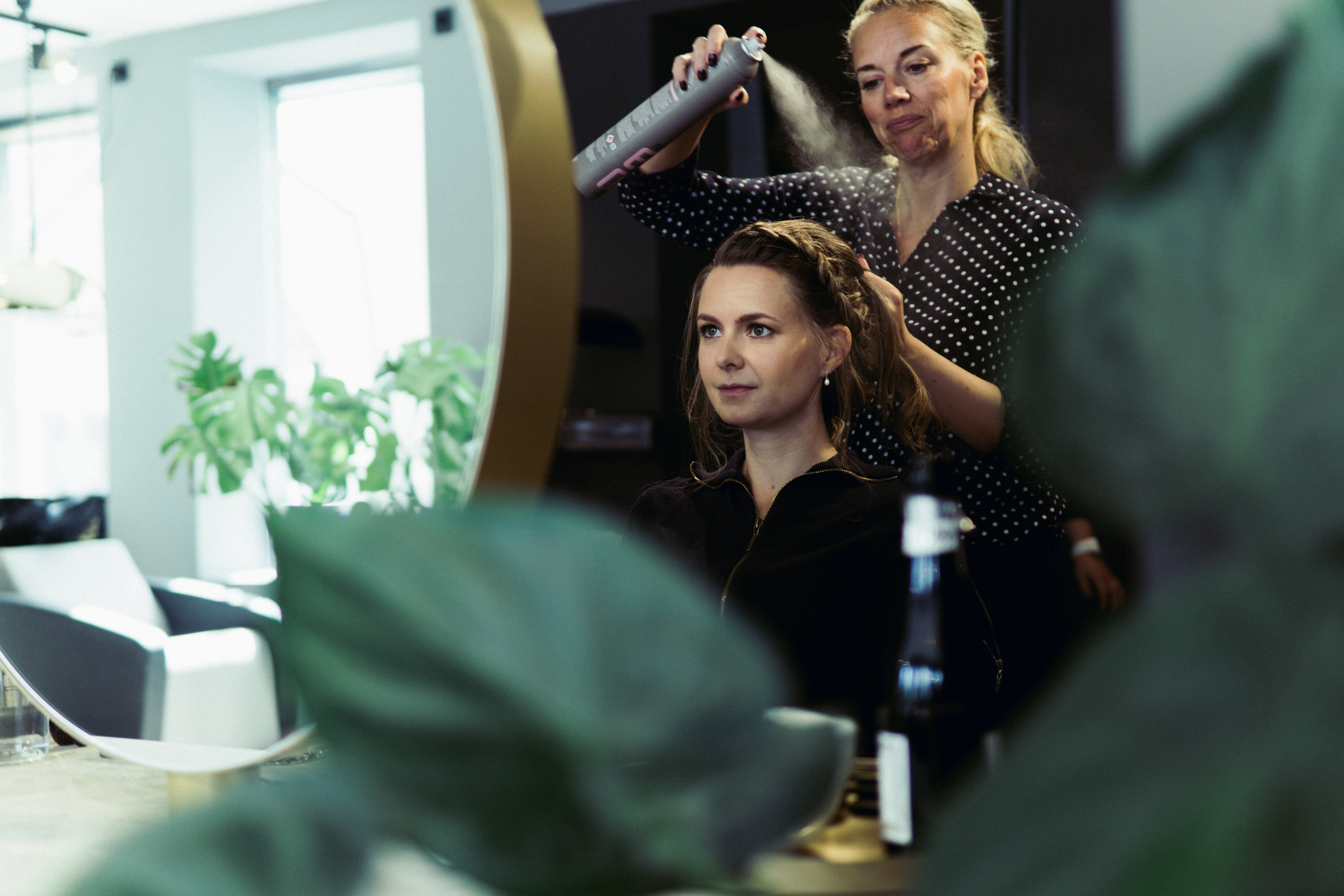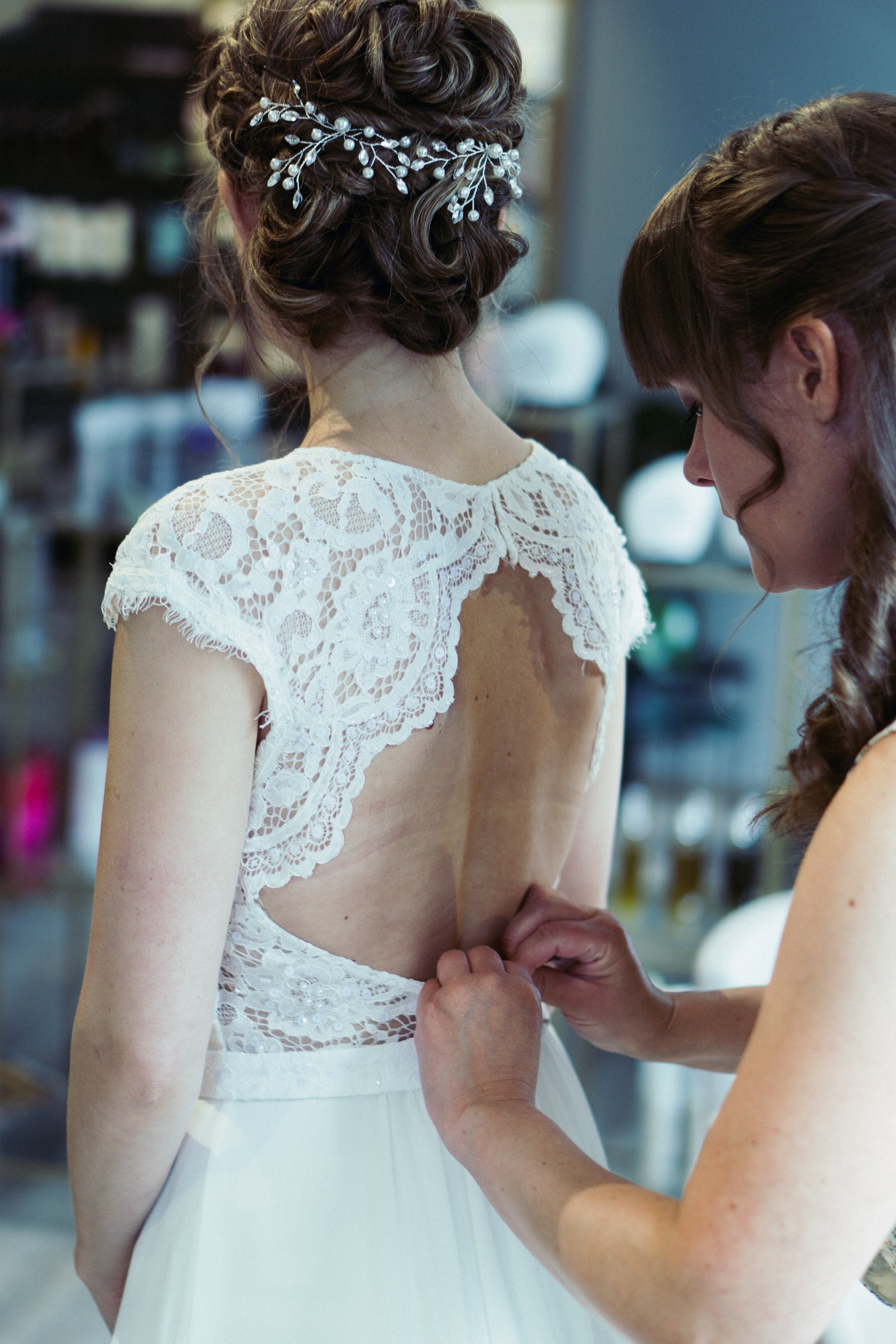 She also brought her maid of honor, so I was able to capture in-the-moment-photos of them. I really hope they appreciated that.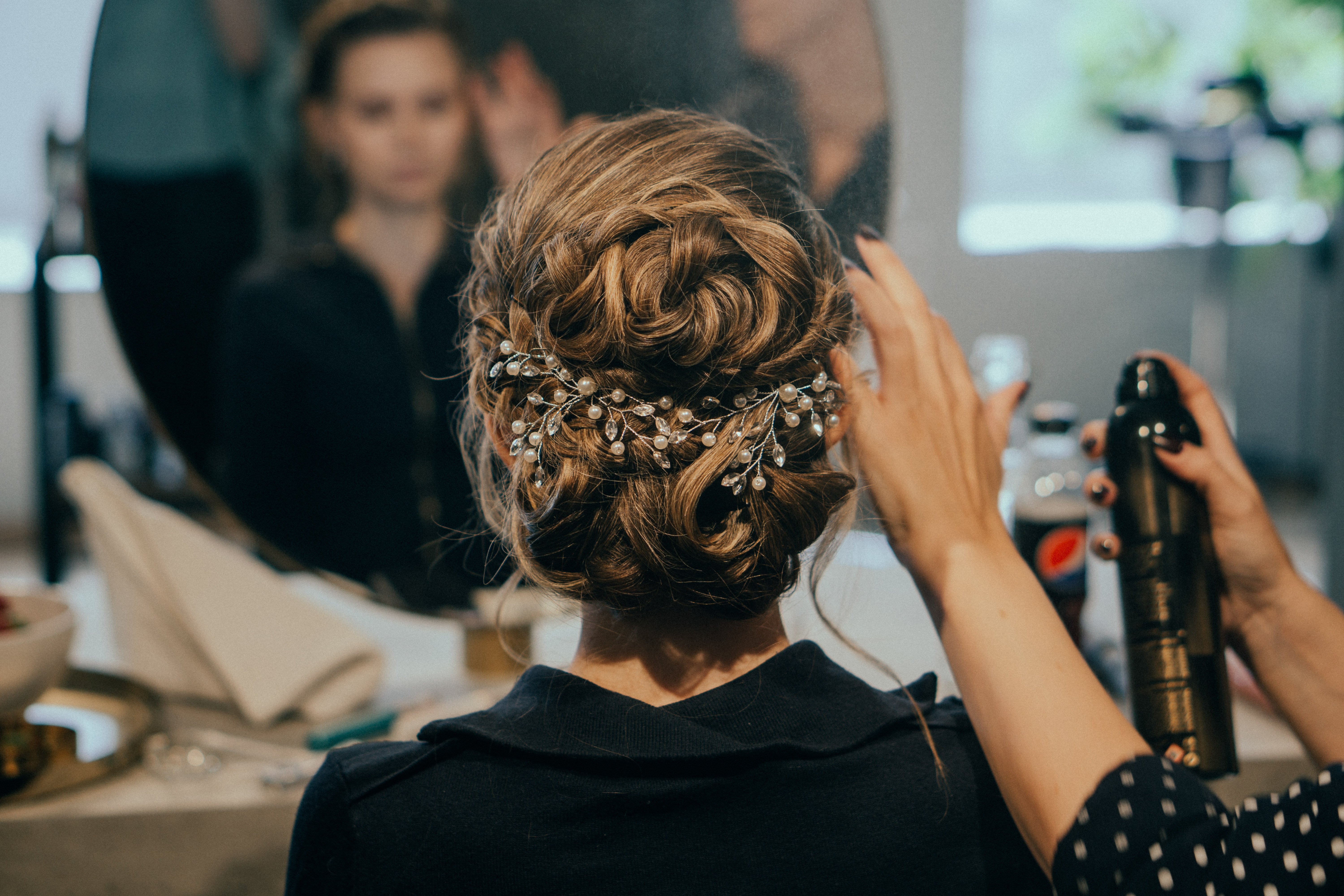 Okay, I see one really annoying mistake in this photo, which I didn't notice until I started with my post-processing. Do you see it? Me in the mirror. So annoying that I didn't notice that while I was photographing. I didn't get one of these shots without me in the mirror.. I don't think I'll be making that mistake again anytime soon!
When she was done at the hairdresser, she got picked up in a beautiful Jaguar by some family members, who drove her and her maid of honor to our portrait location where her soon-to-be-husband where waiting (and us). But before driving of, we had a little photo-shoot in the car. That was so much fun, and we got many good shots.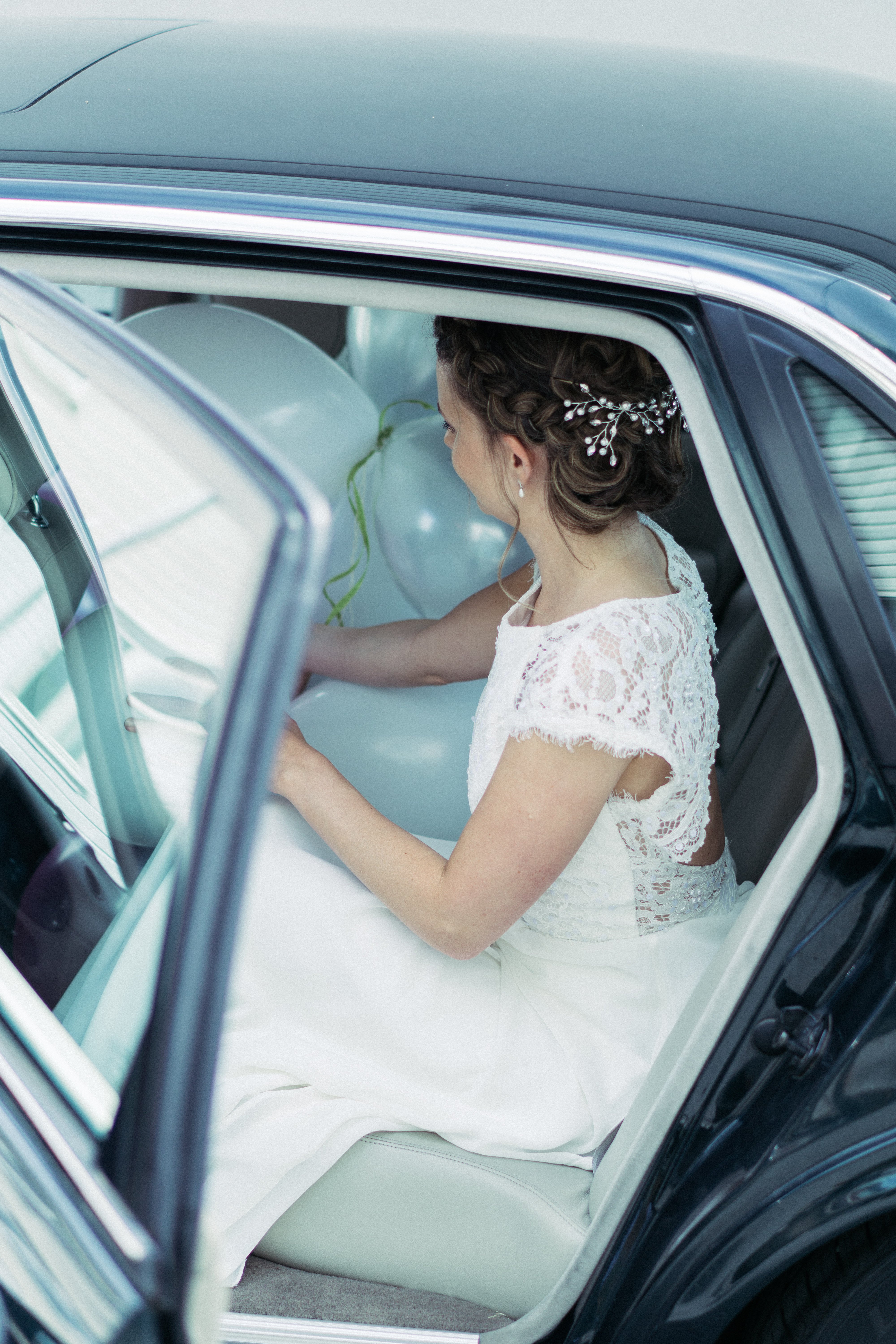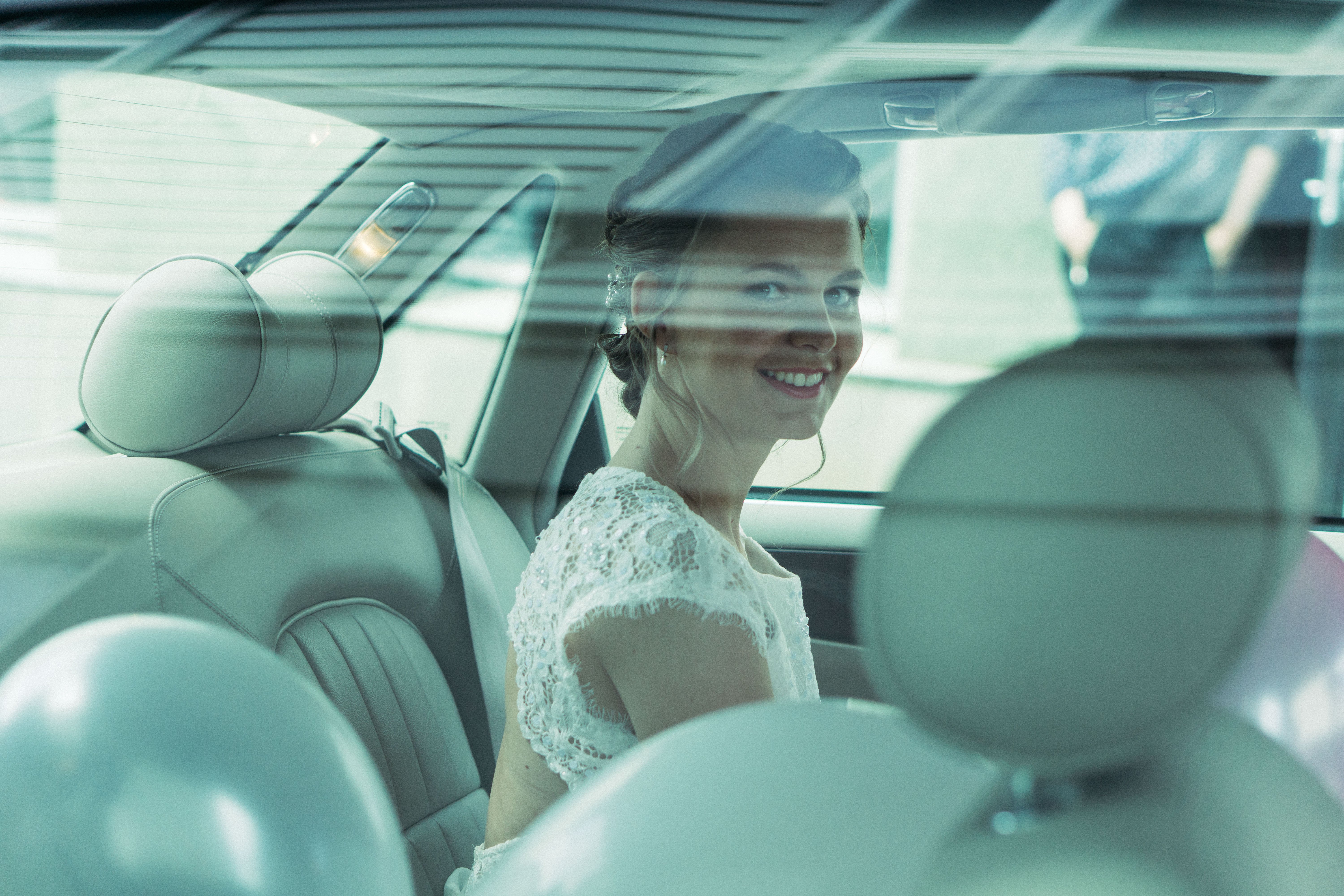 Again, we were not prepared for that car to arrive, which also shows that as a photographer one has to be prepared for everything. And we know now that we have to ask a lot more questions before the wedding day. It all worked out really good though.
Stay tuned for more wedding-photography-talk in my next post, and a lot more photos from the wedding day!
Thank you so much for reading, and as always, all feedback is very much appreciated!
Kristin