Good evening, Steemit! Today was @guthrie's first day of first grade! It was another great milestone. He was re-united with all his previous kindergarten friends and got to know his new teacher. A result of the first day of school was me returning to my work routine; something I've been anticipating for 6 weeks. It's been a busy summer. We all visited @bonni on the east coast. Shoots throughout Pennsylvania and NYC, two birthday's […one of which was my own]. I like busy, but I haven't been able to get through the usual 6 - 8 hour blocks of work I need to stay ahead. Today, I finally found that time and it felt great.
Today's photography post is going to share some of my favorite photos of my sweetheart […and our collective Steemit sweetheart], @vermillionfox. Her "Musings" posts have been inspiring artists of Steemit such as @chrsart and @yusaymon to draw such awesome interpretations, I thought I'd post a few photos from the last couple of years. Granted, I feel like no one does her beauty justice like the photos she takes of herself, but these are close, intimate moments and memories.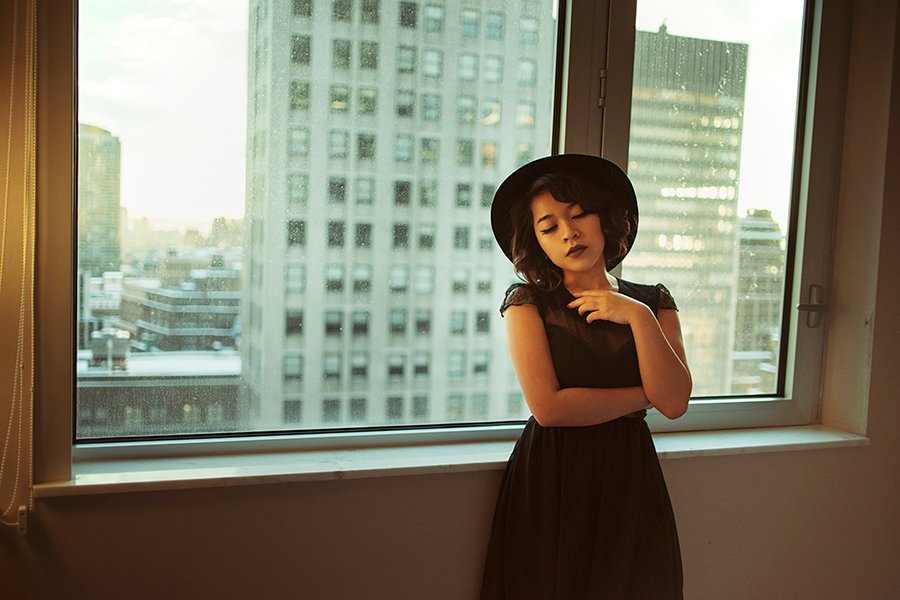 During our Anniversary, we spent the weekend in NYC […which turned in to a long weekend], unexpectedly stranded by winter storm Jonas. As almost three feet of snow feel on Manhattan, we made an emergency walk to Duane Reede to by provisions. It turned out to be the most relaxing, albeit, unplanned two days of the entire year. I took a photo of @vermillionfox standing near the window, just before the sun set over the skyline.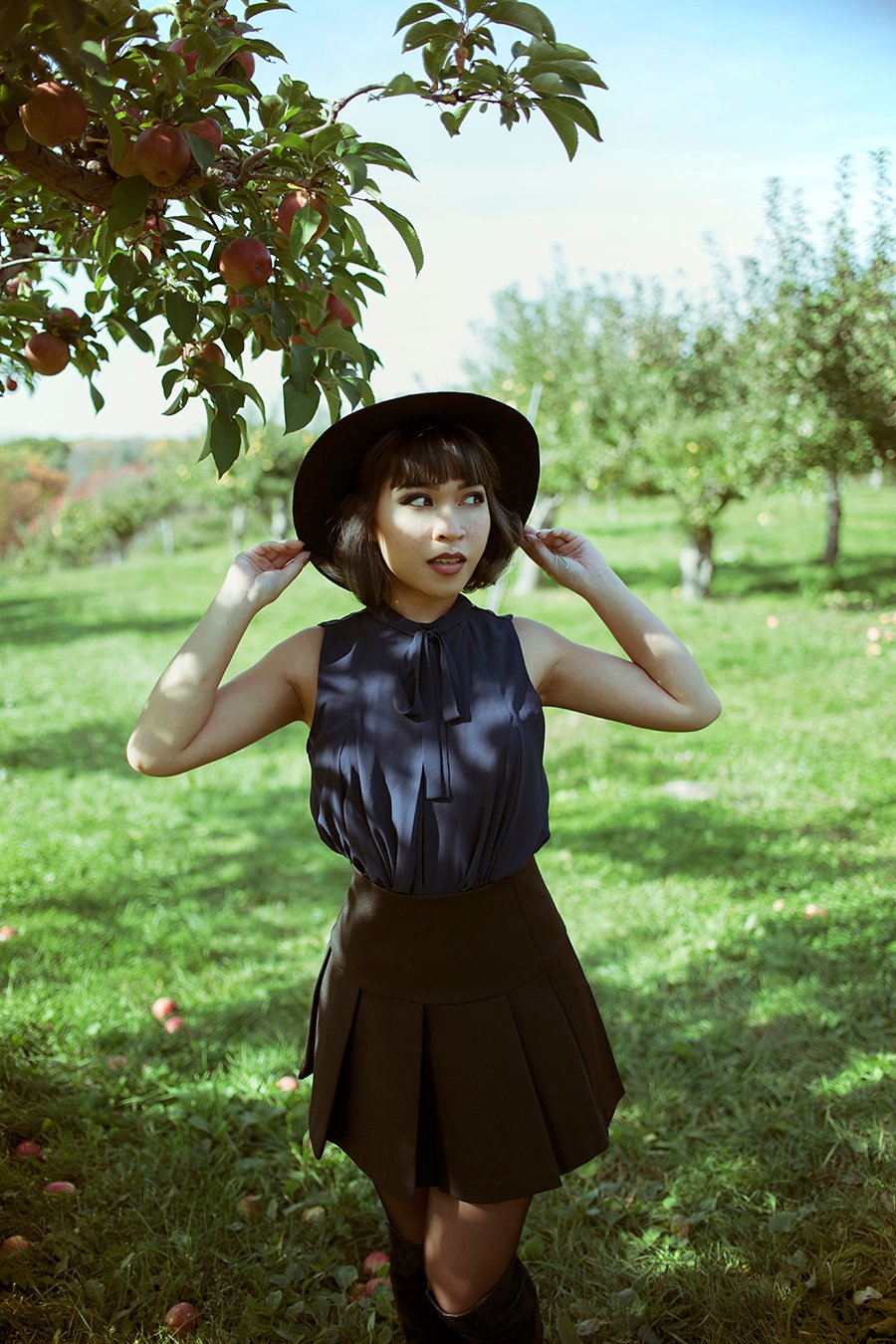 Two years ago, @vermillionfox, @guthrie and myself took a drive to an apple orchard outside of Minneapolis. Our hope was to collect enough apples to bake pies for the fall holiday's. I brought my camera and this was the first time I took pictures of @vermillionfox. She did have an immediately musing effect on me and I love these pictures.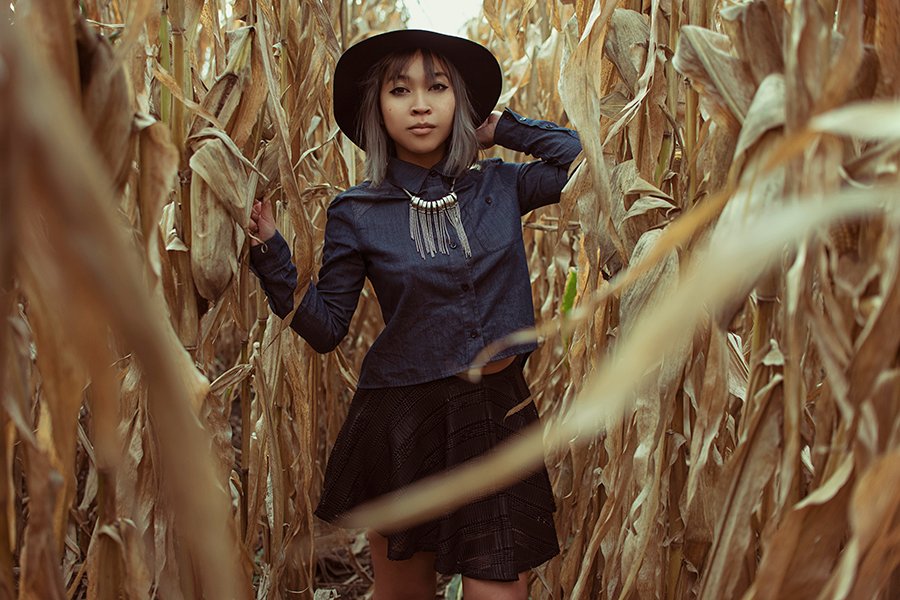 Weeks later, I had an engagement shoot in Hasting, MN. @vermillionfox met me at the bluffs, and on the way home, there was a long stretch of cornfields, dried in the cold autumn evening. We pulled the car to the side of the road and walked deep in to the field. I made a few photos of her through the stalks. At the moment, life is so busy I can't imagine taking the time to do something spontaneous like this shoot. Just seeing these remind me we need to get back to that place where capturing moments and making art are worth making the time.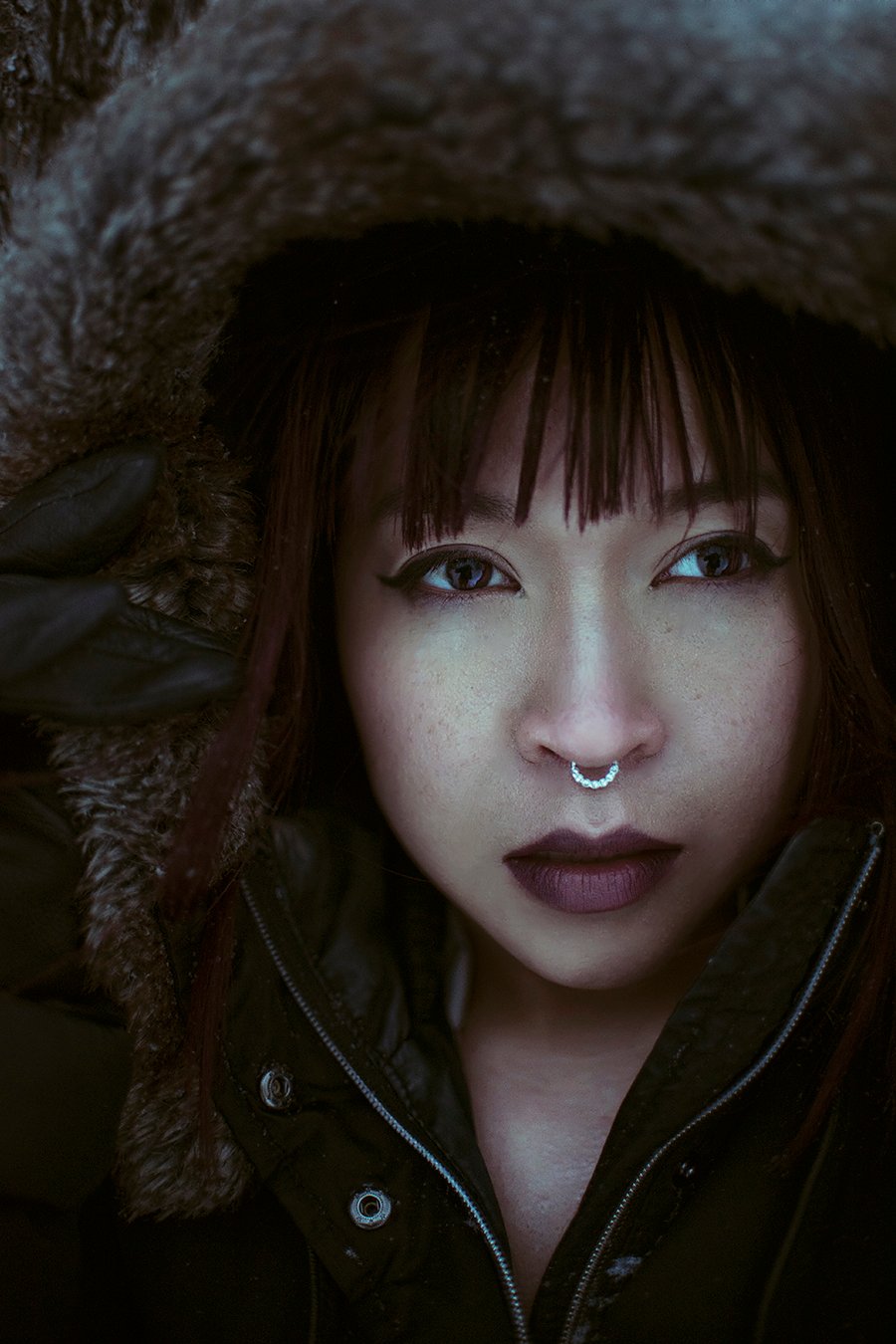 Another winter photo was taken near our home in Minneapolis. Yes, another blizzard that we made it out to enjoy […if you can truly enjoy a blizzard]. I wanted to seize the opportunity to bundle her up in her fuzzy coat, attempting to catch the flurry of snow in front of her face. That ended up not being the case […the wind would burn as soon as turned in to it], but this was taken as we both stood away. She still looks super cute, and stoic.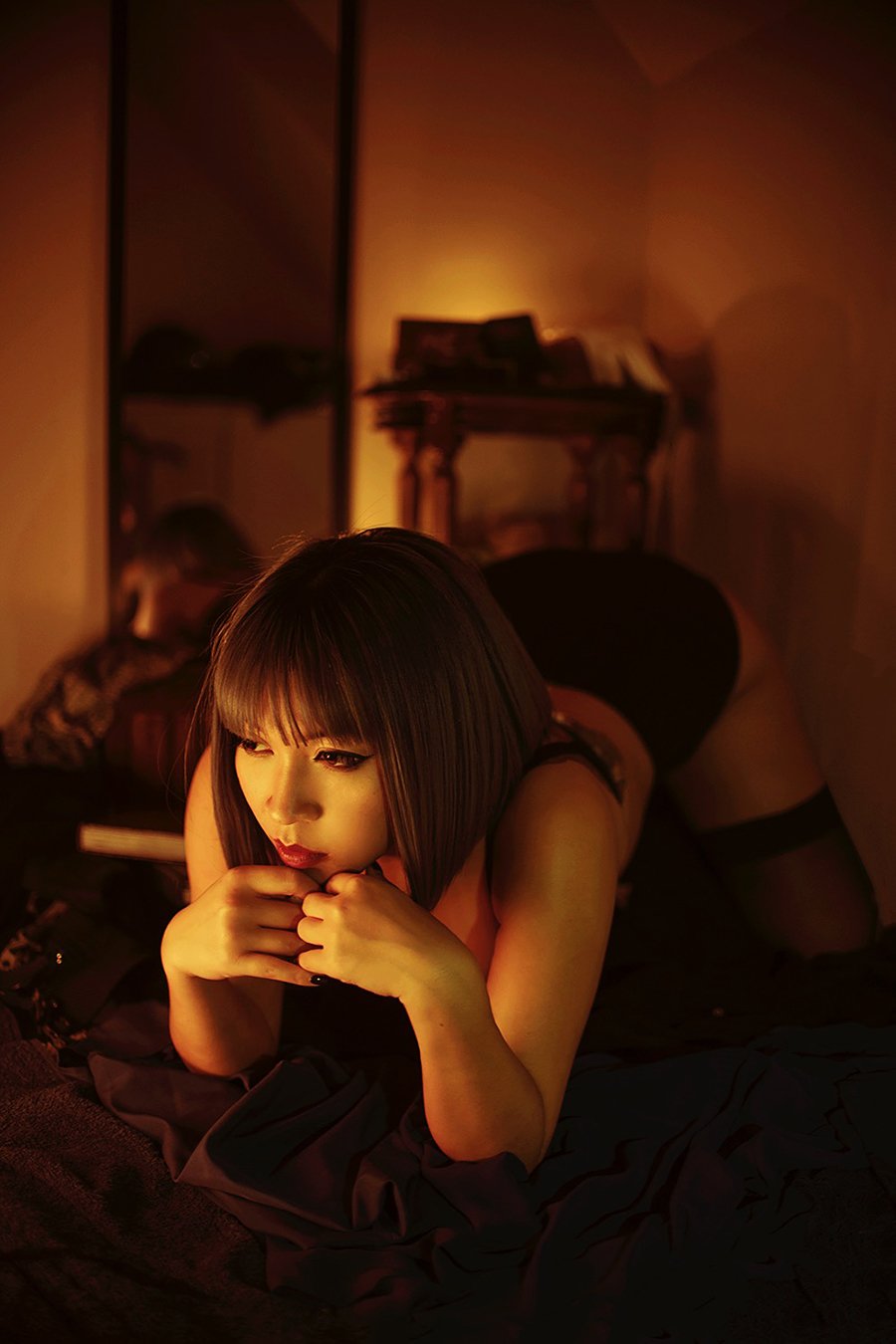 The last of these was taken spontaneously, late at night, at our home. I'd just come back from Los Angeles and brought @vermillionfox a gift of What Katie Did lingerie, from their boutique on Melrose. Upon my return, she'd also just gotten a cut and color at Evolution Salon in uptown, and she looked incredible. The opportunity was too good to pass up, and we shot some sassy, dark photos in an impromptu set up in a spare room. Making use of the decorative props and items we've collected thrifting over the last year, they made the perfect backdrop for sensual, moody photos.
If you aren't already, follow @vermillionfox here on Steemit. Her "Musing" posts are becoming one of the most anticipated blogs in our art community, and I've had the pleasure of watching her develop as a passionate digital artist since joining Steemit last fall. 
I post daily. You can follow me here @kommienezuspadt for more photography, art, illustration and the stories behind the work. Thanks for reading.