Good evening, Steemit! I'm sitting at the computer well after midnight, again. I'm really happy that all the HF20 business is stable and last week's news. I did post during the transition to resource credits and equilibrium, but to @exyle's advice, "…don't kill yourself". I like users that stay busy and active during the downtime. Hell. This is still the downtime I guess, so congratulations to everyone still churning out great content. Now, though, things feel back to normal and I couldn't be happier.
Quickly, for anyone wondering about Trial by Comics. I am going to announce the winners tomorrow night and unveil the new theme. I had a lot of participants voice that they weren't able to transact posts during HF20. In fairness to that, I extended the deadline so as long as your entries for "War" were in before Sunday at midnight, you'll still be in the running to win this week's contest. I'm really encouraged by all the outstanding Inktober work I'm seeing, so that may be swept up in the upcoming #trialbycomics theme.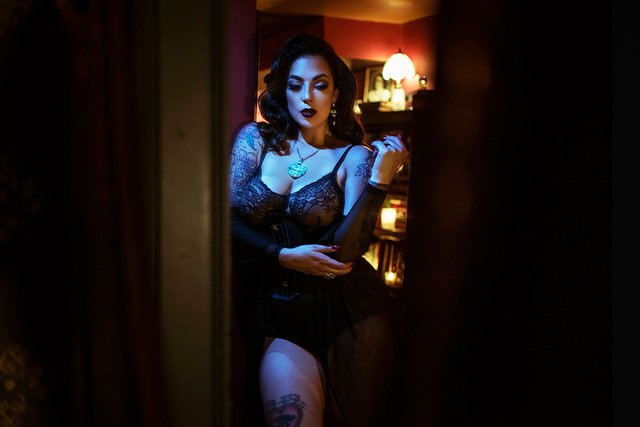 Tonight's photography features a beautiful model and extraordinary photographer named Christina Meerloo. Christina and I met about a year and a half ago when she offered to help style a shoot in New York City. She lived in New Jersey and was, unbeknownst to me, inspired by much of the dark pinup photography style I've developed since about 2012. She contacted me, we met at a swanky hotel in midtown Manhattan, she styled the shoot. It was great.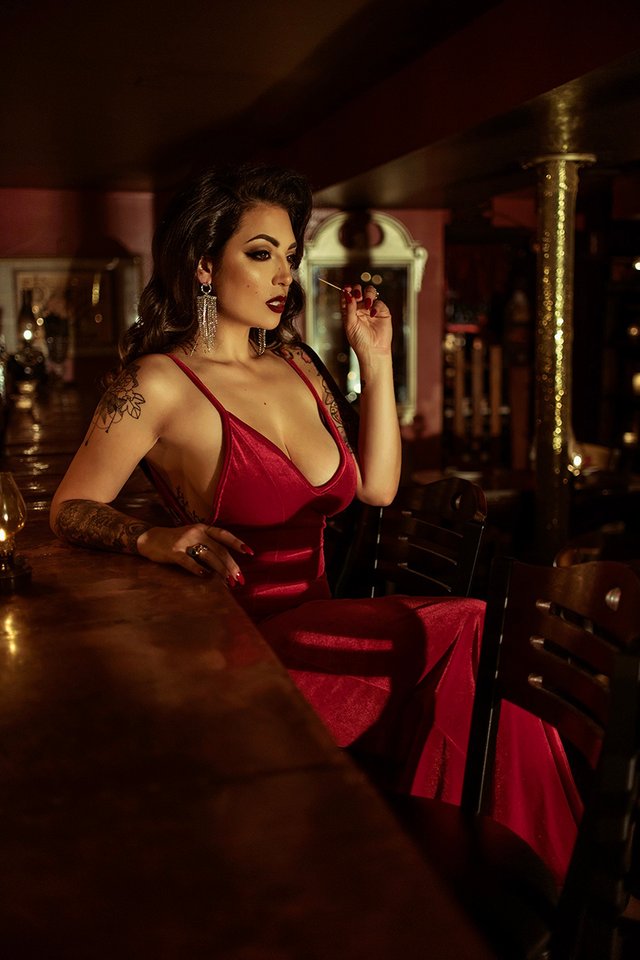 She added me on Facebook and stayed in touch, occasionally consulting about photography. Her work speaks for itself and you should take a minute to follow her on Instagram at @meerloophotography. She has a darker, dreamy esthetic that obviously appeals to my taste. She has a unique eye for composition that I envy. After one of my travel notices to the east coast, she contacted me to book a session while I was in the area, and with that, we put it on the calendar.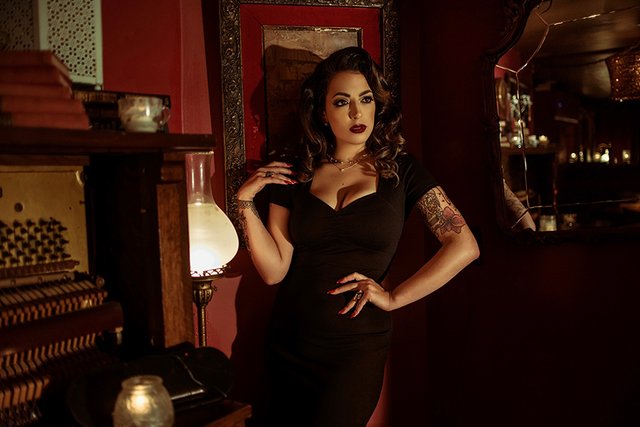 We shot at a really special restaurant in Bethlehem, PA called The Bookstore Speakeasy. Everything about it emulates an old speakeasy, with interesting decor, vintage furniture and memorable design through it's winding turns between each room. It's lit entirely with candles and oil lamps. Other than my friend @thomaskuntzart's Spirit Room, it's my favorite place I've ever shot in doors. I'd shot there once before with New York based model and tattoo artist, Alisha Gory, but having a second chance to shoot there with Christina was such a gift.
I do owe Christina another set or two from this shoot and as I've said in previous blogs, I am on a mission to finally catch up to a reason point in the work I still owe clients waiting after the time I've spent finishing Dark Pinup. Thanks for reading. For more photography, art, illustration and the stories behind the work, follow me here @kommienezuspadt!