While travelling in trains, it's not easy to take pictures due to the fast that the train is in constant motion, and the chances of the image becoming blurred are very high, or at least that's the case with amateur photographers like me. So that is the reason I rarely take pictures when the train is moving. But we sometimes encounter scenes or views that make us want to capture them.
---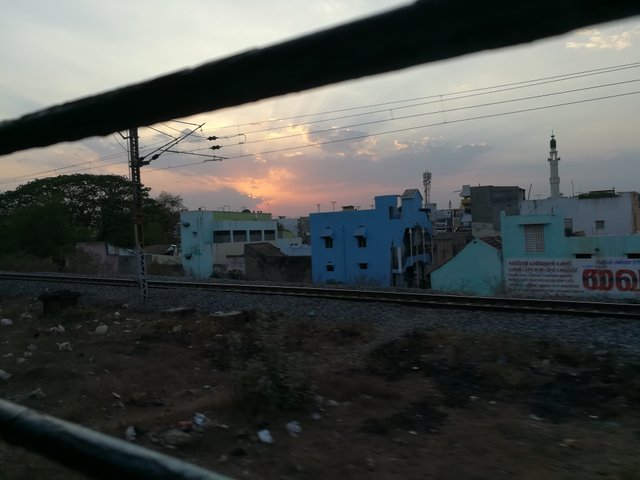 ---
I really enjoy seeing sunsets and sunrises, and watching them from within the train is quite interesting. While travelling in trains, I enjoy looking outside as the terrain quickly moves past us and the views keep constantly changing!
Thank you for reading!

---
PR.network - Public Reputation On The Blockchain! Join the future now...
---

---
Amazing initiatives/communities I'm part of - Click on the images to find out more.