The Roman city Gerasa, surrounded my modern Jerash, has two well-preserved Roman theatres. Gerasa is known as "Pompeii of the Middle East" and even though it was not buried by a volcano, it is one of the best preserved Roman sites anywhere in the world.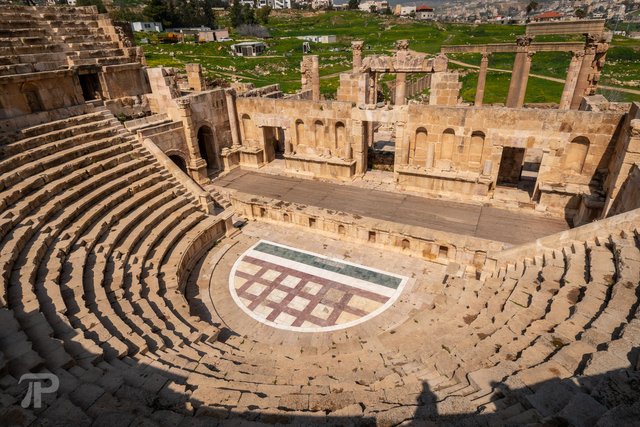 1/320s; 13mm; f/11.0; ISO 100
I have also submitted this photo to the Asian Sunday contest by @czechglobalhosts.
---
Camera Gear
I captured this photo with my Nikon D5500* and a Nikon DX 10-20 mm f/4.5-5.6* lens.
My Recent Posts
By the time you read this, this post or some of the posts below may be older than 7 days so you can not vote for them anymore. If you want to support me, please consider voting on one my recent daily posts!
Please Follow, Upvote and Resteem
If you like my content, don't forget to upvote this post and follow me for more photos and travel stories! Also, I will be happy if you leave a comment to tell me your thoughts and resteem this post to share my work!
All my photos are also available for licensing, please contact me through my Website or the Steemit Traveller's Discord
*Affiliate link. Shop on Amazon using this link to support me - it doesn't cost you more than a click!


Instagram | Facebook | Twitter | Website