The Squirrel / Das Eichhörnchen
The Squirrel / Das Eichhörnchen
Red Squirrel / Eurasisches Eichhörnchen
Sciurus vulgaris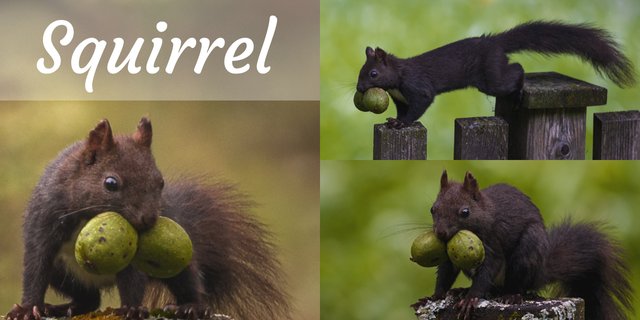 | | |
| --- | --- |
| I took today's photos on the same day as the image that Folker / @wulff-media took as a template for the cool painting, and the paws and ragged ears clearly show that this squirrel must be a fighting monster. | Die heutigen Fotos habe ich am selben Tag gemacht wie die das Bild, das Folker / @wulff-media als Vorlage für das coole Gemälde genommen hat, und an den Pranken und den zerfetzten Ohren kann man deutlich erkennen, dass es sich bei diesem Eichhörnchen um ein Monster handeln muss. |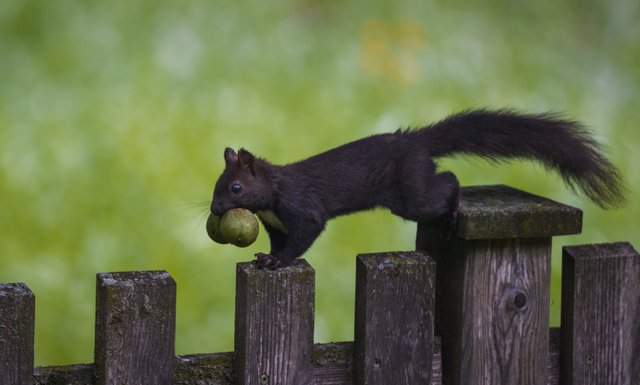 ❖ click the image for fullsize view ❖
The Squirrel
Who combs you, little Squirrel?
And do you twist and twirl
When some one puts the papers on
To keep your tail in curl?

And must you see the dentist
For every tooth you break?
And are you apt from eating nuts
To get the stomach-ache?
by John B. Tabb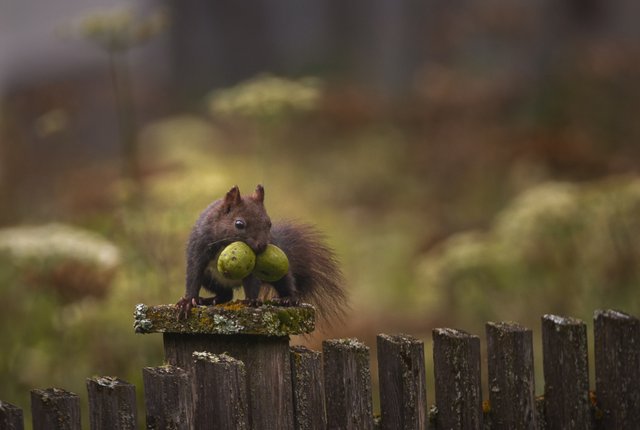 ❖ click the image for fullsize view ❖
So I have already posted some photos of this squirrel a few months ago.

While working on my archive, I found more pictures today, and because I don't have the time to take a photo trip this week, I want to show these photos today.

Ich habe also bereits vor ein paar Monaten einige Fotos dieses Eichhörnchens gepostet.

Beim Aufarbeiten meines Archivs habe ich heute noch weitere Bilder gefunden, und weil mir diese Woche die Zeit fehlt, einen Fototrip zu machen, möchte ich diese Fotos heute zeigen.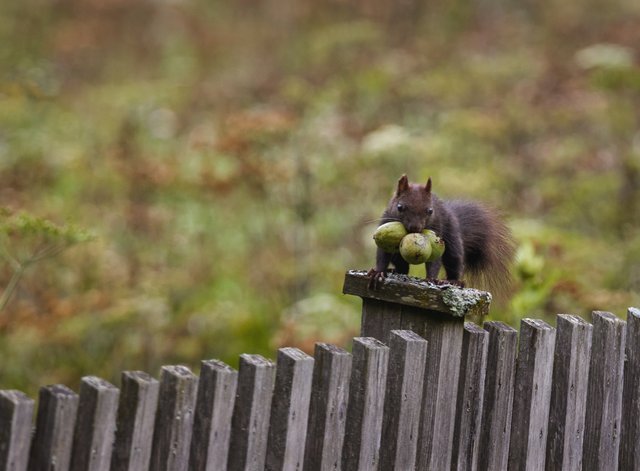 ❖ click the image for fullsize view ❖
Die zwei Wurzeln
Zwei Tannenwurzeln groß und alt
unterhalten sich im Wald.

Was droben in den Wipfeln rauscht,
das wird hier unten ausgetauscht.

Ein altes Eichhorn sitzt dabei
und strickt wohl Strümpfe für die zwei.

Die eine sagt: knig. Die andre sagt: knag.
Das ist genug für einen Tag.
von Christian Morgenstern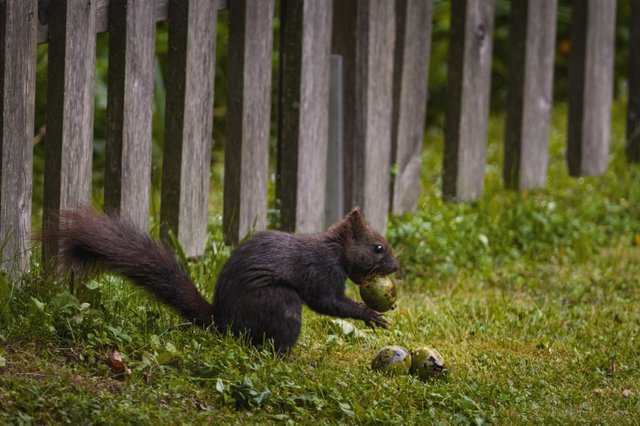 ❖ click the image for fullsize view ❖
| | |
| --- | --- |
| Who has ever seen a squirrel that can carry three walnuts at the same time? But apart from its tattered ears and clawed paws, the squirrel looks quite peaceful and kind from its faithful eyes. | Wer hat schon einmal ein Eichhörnchen gesehen, das drei Walnüsse zugleich tragen kann? Aber abgesehen von seinen kaputten Ohren und den krallenbewährten Klauen schaut das Eichhörnchen doch sehr friedlich und lieb aus seinen treuherzigen Augen. |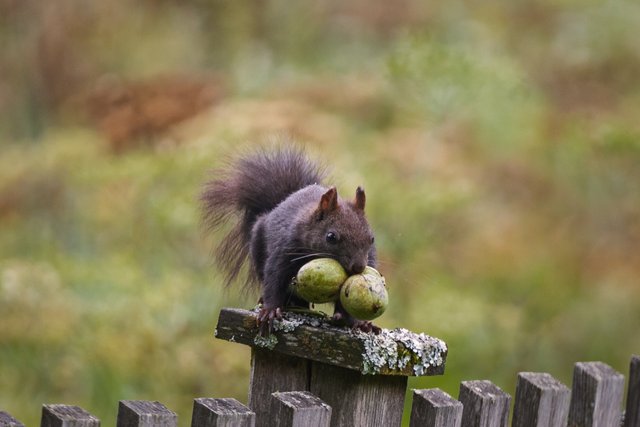 ❖ click the image for fullsize view ❖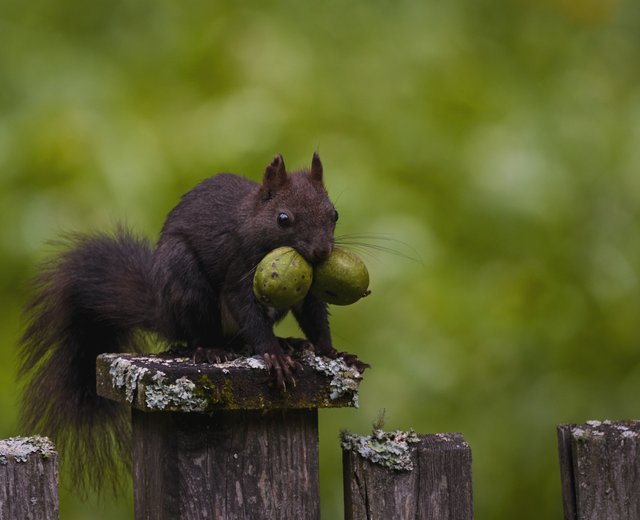 ❖ click the image for fullsize view ❖
Information - Wikipedia Links
All photos were shot hand holding the Canon EOS R Camera and the telephoto lens SIGMA 150-600mm F5-6.3 DG OS HSM C at a distance between about 15 and 30 meters (45-90 feet).
---
If you like my photos I would appreciate an upvote, nice comment or a resteem 😊 ... and maybe you would like to follow me, so you do not miss a post from me anymore.
Thank you for visiting my blog,
have a nice evening,



Photos and Text: Johann Piber | All rights reserved - do not use without my permission
#originalcontent #originalworks
2020-01-21