Rose and cat
Greetings!
Today I would like to skip a couple of stages and tell you about the last photo shoot with Rose for the TOP MODEL contest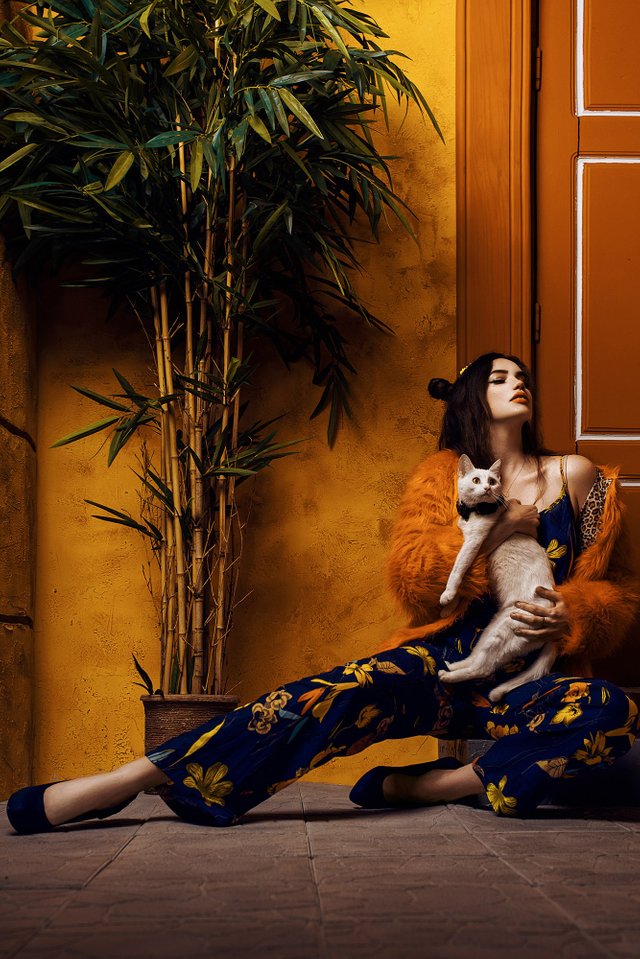 The next task was shooting with a cat. For a very long time we could not decide on the place and manner. At first there were simple variants in the background studio, but already at the very end, we decided to go to a new interior photo studio. I was very attracted by the yellow walls and street interiors, it turned out to be an excellent solution. Rose brought an interesting coveralls painted with flowers, to this we added a fur coat, which was already filmed with us in the very first task and of course, the cat.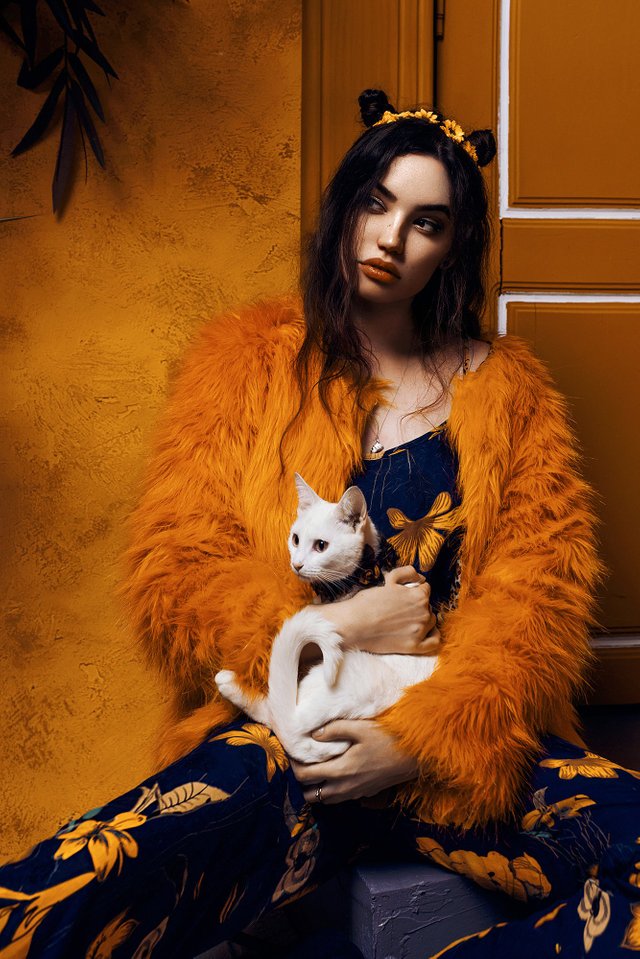 As if we did not want to add more animals, we could not find them, so we had to manage one little thing :) I used to photograph with animals, both mine and others, and they were all pretty calm, but this cat was not very social and timid cat. I hoped that on the shooting she would be imbued with the atmosphere and curiosity would play its own .. but that was not it. As soon as I released her from her hands, she immediately huddled under the bed platform and I had to crawl and get it twice. On Rosa's hands, she also did not sit very much, all the time distracted and tried to escape. As a result, for some pictures, and at all it was necessary to combine its turned away face with a more successful foreshortening from the other.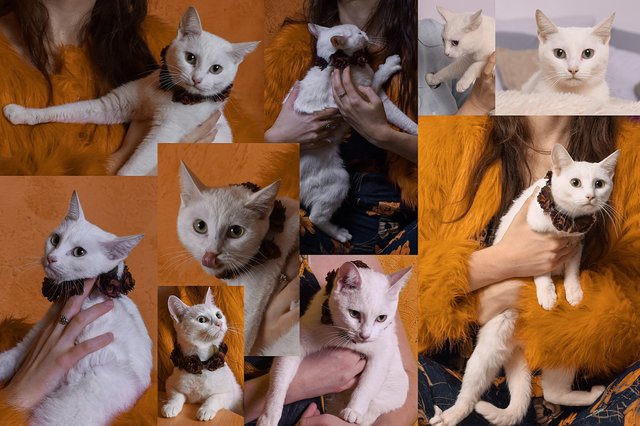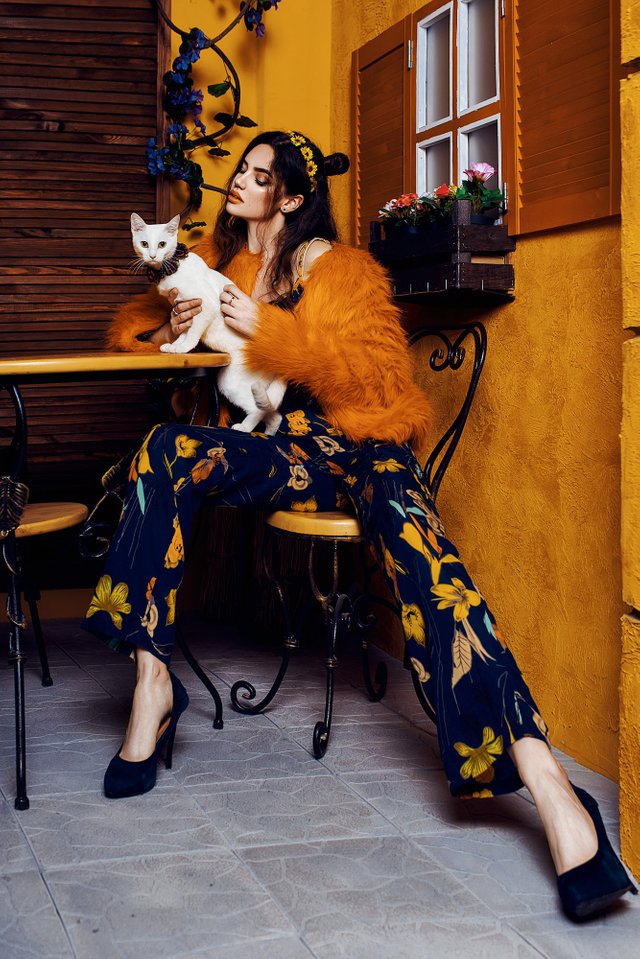 But, no matter what, we took the second place! Although, I think that our work looked better than the model that took Best. Unfortunately, for health reasons, after this shooting, I stopped participating, and Rosa did not continue with another photographer, although there was very little until the end of the season.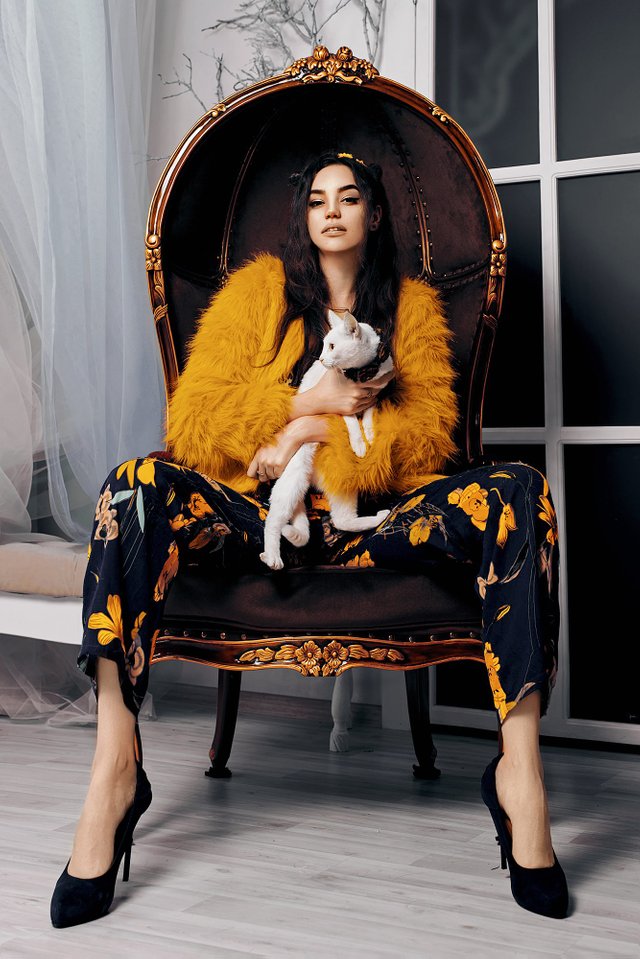 After the main frames, we made a couple more for Rosa in the usual way. Strangely enough, the cat willingly penetrated to the bed, behaved very calmly and even sat in her arms, not trying to escape somewhere))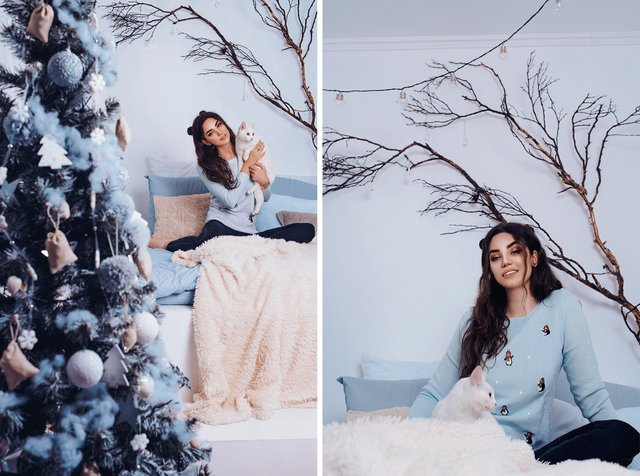 Thank you for attention!
---

---