Balkongestaltung in Madrid / Balcony design in Madrid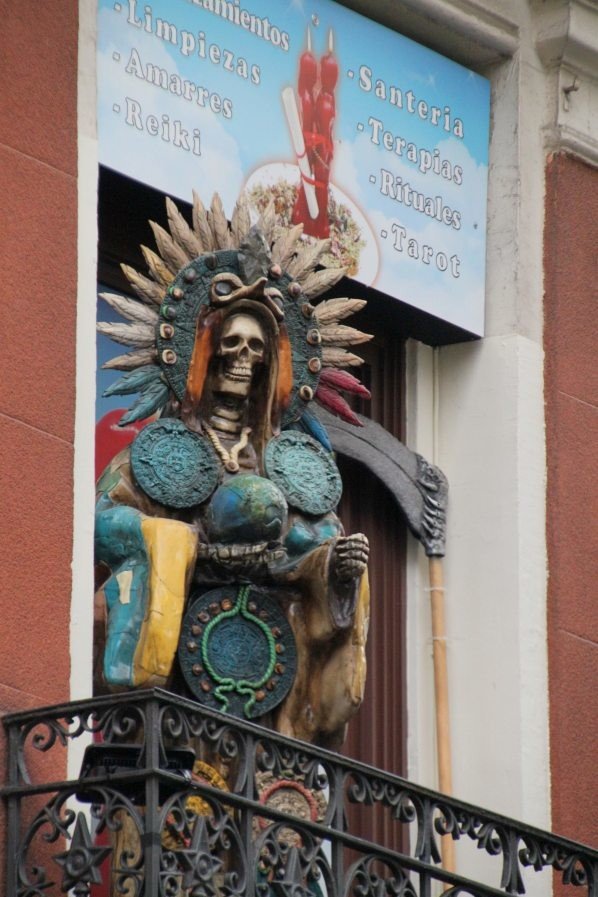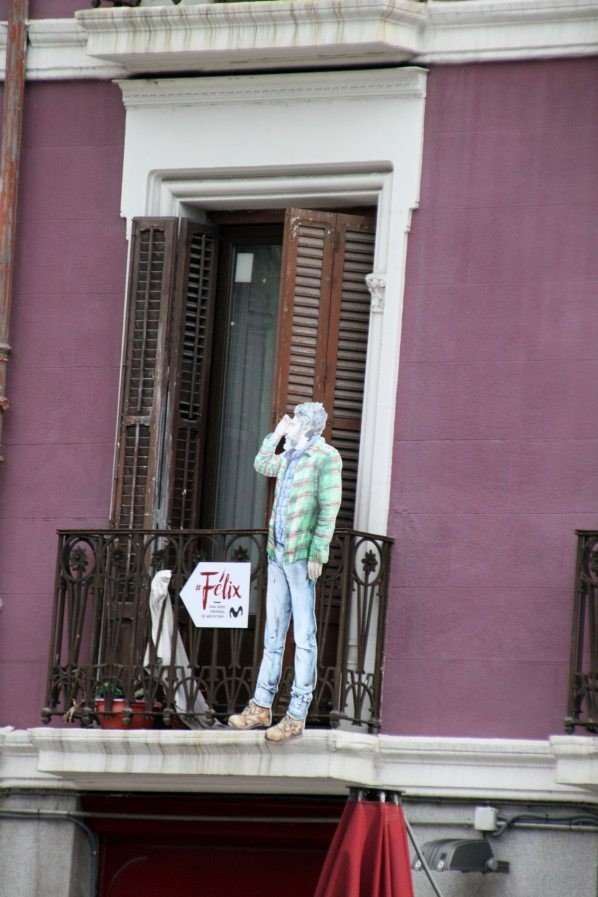 ---
Vor vier Tagen hatte ich über die Gestaltung von Balkons in der katalanischen Hauptstadt Barcelona geschrieben. @busenversteher schrieb vorgestern über seine große Liebe in Madrid - die Meninas. Und so dachte ich mir, ich schau mal nach den Balkons in einer anderen spanischen Metropole, in Madrid.
Und voila. Hier sind die Balkons der spanischen Hauptstadt.
Manche Balkone sind keine richtigen und beherbergen eine Klimaanlage, zwei Blumentöpfe und eine Nationalfahne. Andere Balkone sind mit Figuren dekoriert. Ich fand auch ein Foto mit einem Pärchen auf einem Balkon. Aber da mir deren Einverständniserklärung leider nicht vorlag, sah ich von einer Veröffentlichung ab. Fahrräder hab ich übrigens in Madrid nirgends auf Balkons gesehen.
Doch seht nun selbst.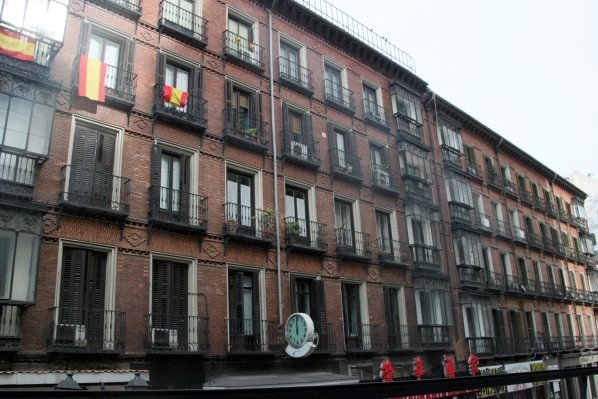 ---
Four days ago I had written about the design of balconies in the Catalan capital Barcelona. @busenversteher wrote the day before yesterday about his great love in Madrid - the Meninas. And so I thought I'd take a look at the balconies in another Spanish metropolis, Madrid.
And voila. Here are the balconies of the Spanish capital.
Some balconies are not real and have air conditioning, two flower pots and a national flag. Other balconies are decorated with figures. I also found a photo of a couple on a balcony. But as I did not have their declaration of consent, I refrained from publishing it. By the way, I didn't found bicycles on balconies anywhere in Madrid.
But now take a look for yourself.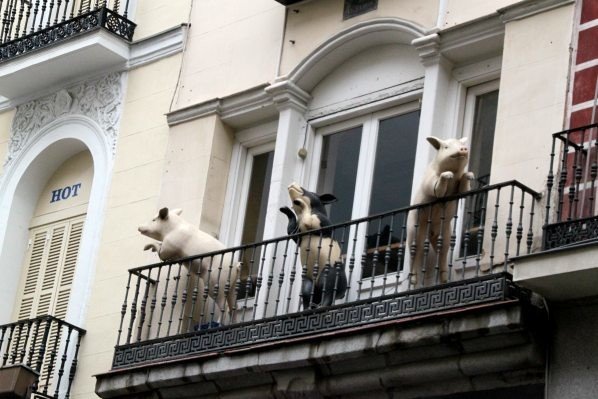 ---


---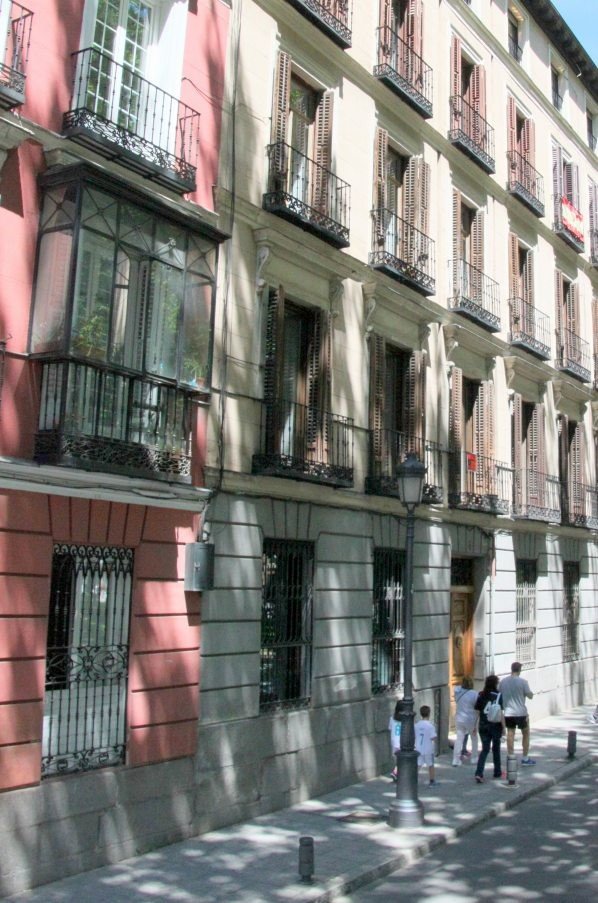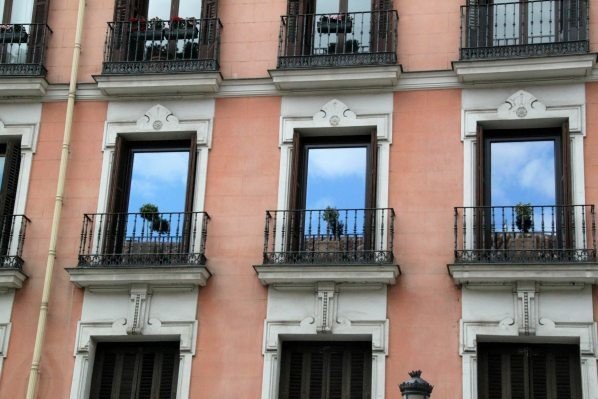 ---
Geolokation
Madrid / Spanien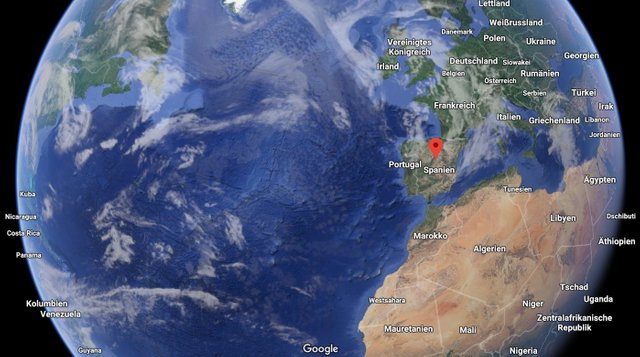 ---
Frühere Artikel / Previous Posts