Irgendwo in Sibierien / Somewhere in Siberia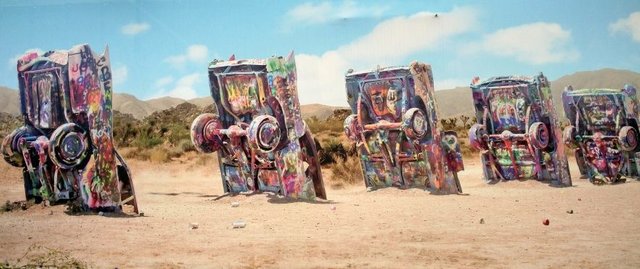 ---
Bei einer kleinen Urlaubsfahrt durch die Weiten des sibirischen Nichts entdeckte ich einen eigenartigen Parkplatz von kunstvoll gestalteten Vehikeln.
Wenige Meter weiter gab es die passende Tankstelle. Vielleicht waren aber die ehemaligen Chauffeure der kunstvoll gestalteten Vehikel verärgert gewesen und mussten Ihre Karossen abstellen? Ob sie darüber verärgert waren, keinen Treibstoff zu erhalten oder über die unerwartet schlechte Qualität des flüssigen Energieträgers, das konnte ich leider nicht herausfinden.
Auf jeden Fall kann ich keine der beiden Theorien bestätigen, da mein mechanisches Gefährt mich noch bis nach Sankt Petersburg brachte.
Hier kommt erst einmal ein Bild der Tankstelle.
---
During a small holiday trip through the vastness of the Siberian nothing I discovered a strange parking lot of artistically designed vehicles.
A few meters further on there was a suitable gas station. But maybe the former chauffeurs of the artfully designed vehicles had been angry and had to park their bodies? Whether they were angry about not receiving any fuel or about the unexpectedly poor quality of the liquid energy carrier, I could unfortunately not find out.
In any case, I cannot confirm either of the two theories, since my mechanical vehicle took me as far as St. Petersburg.
Here comes a picture of the gas station.
---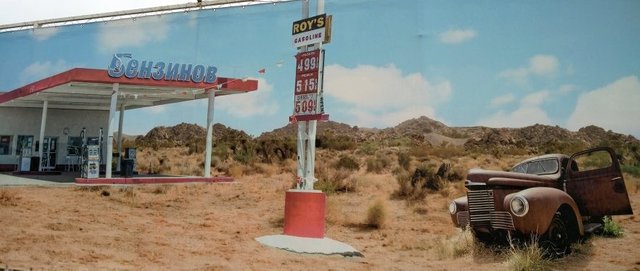 ---
Geolokation
Irgendwo in Sibirien / Somewhere in Siberia

---
Frühere Artikel / Previous Posts
---