Sprinkled White & Dark Chocolate Chip Cookies - FOOD PHOTO SHOOT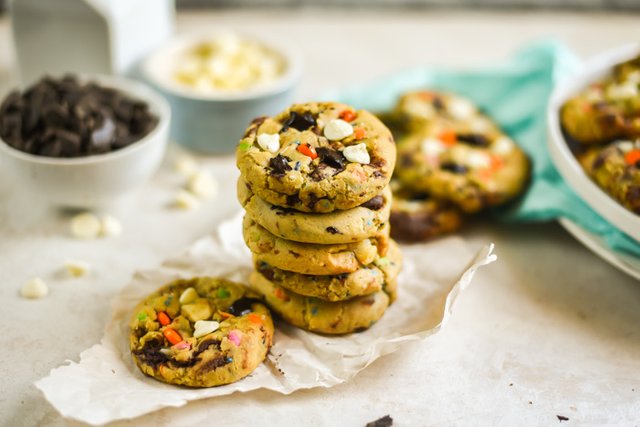 Is it time for a party yet???
Well, if not then I say we just make it happen and nothing says party like funfetti sprinkled treats! With years of baking behind me I've probably made just about every version of cookie there is by now. For some reason though, these are extra close to my heart because they bring out the kid inside me every time I make them.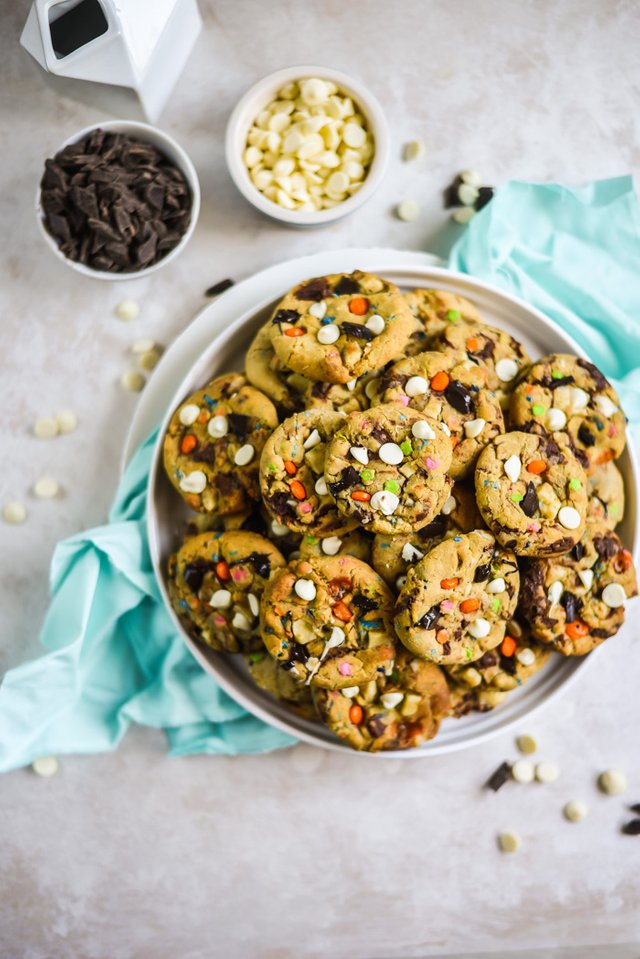 So these cookies get their cake batter flavor from a few different things. The sprinkles being the main one (I prefer to use naturally colored ones by the way). Then a few drops of almond extract, the white chocolate, and adding some yogurt to the mix all add up to a very nostalgic tasting treat.
Of course, there has to be a little dark chocolate thrown in for good measure because…..chocolate. Other than that these are pretty basic on ingredients and they come together really fast. I can't wait to know what you think so feel free to let me know in the comments if you decide to try them.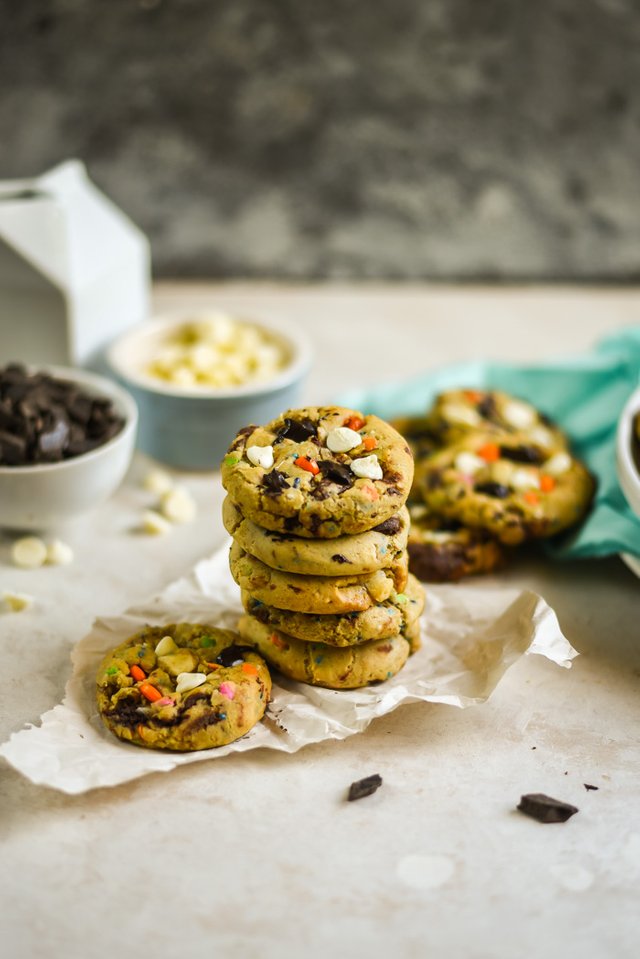 Sprinkled White & Dark Chocolate Chip Cookies
Nothing says "party time" like a colorfully sprinkled cookie! These funfetti treats are a must-make for your next get together.
Prep Time 15 minutes
Cook Time 20 minutes
Ingredients
1/4 cup coconut oil room temperature
2 tablespoons non-dairy yogurt plain or vanilla
2 tablespoons applesauce or pumpkin puree
1 cup organic cane sugar
1 cup packed brown sugar
1/2 cup coconut cream *see note
1 teaspoon baking soda
1 teaspoon salt
1/4 teaspoon almond extract
1 teaspoon vanilla extract
3 3/4 cups all-purpose flour blend
1 cup naturally colored sprinkles
2/3 cup 175g semi-sweet chocolate chips or chopped chocolate be sure your brand is gf and vegan if necessary
2/3 cup non-dairy white chocolate chips be sure your brand is vegan if necessary
Instructions
Preheat oven to 350 degrees F (180 C). Cream together the coconut oil and sugar in bowl of stand mixer or large bowl. Scrape sides of bowl and add the coconut cream, pumpkin (or applesauce), yogurt, and mix well. Add vanilla and almond extracts, baking soda, and salt. Add flour one cup at a time and beat after each addition. Stir in chocolate and sprinkles until combined.
Line a cookie sheet with parchment and roll dough into balls, about 1 inch in diameter, and place about an inch apart on baking sheet. Press the cookie dough balls down to flatten and place tray in oven. Bake for 10 - 12 minutes until the edges are golden.
Remove and cool for at least 5 minutes and enjoy.
Recipe Notes
*Coconut cream is slightly different than coconut milk. You can buy canned coconut cream in your local health food store or online. If you can't find it however, you can use the cream that separates from the liquid in regular coconut milk is chilled.

ALL CONTENT IS MINE AND ORIGINAL! All of these food photos were taken with my Nikon D750 and my favorite Lens, the Nikon AF-S FX NIKKOR 50mm f/1.8G. You can find out more in my INTRO POST.
Also, a huge shoutout to @rigaronib for designing my logo!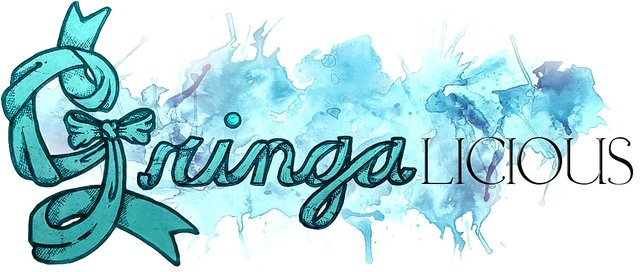 If you're looking for more recipes check out some of my other recent posts!