Before I go...
I wanted to make another post since this photo came out rather good.
I shot this photo right after I had shot the one I did for the previous post.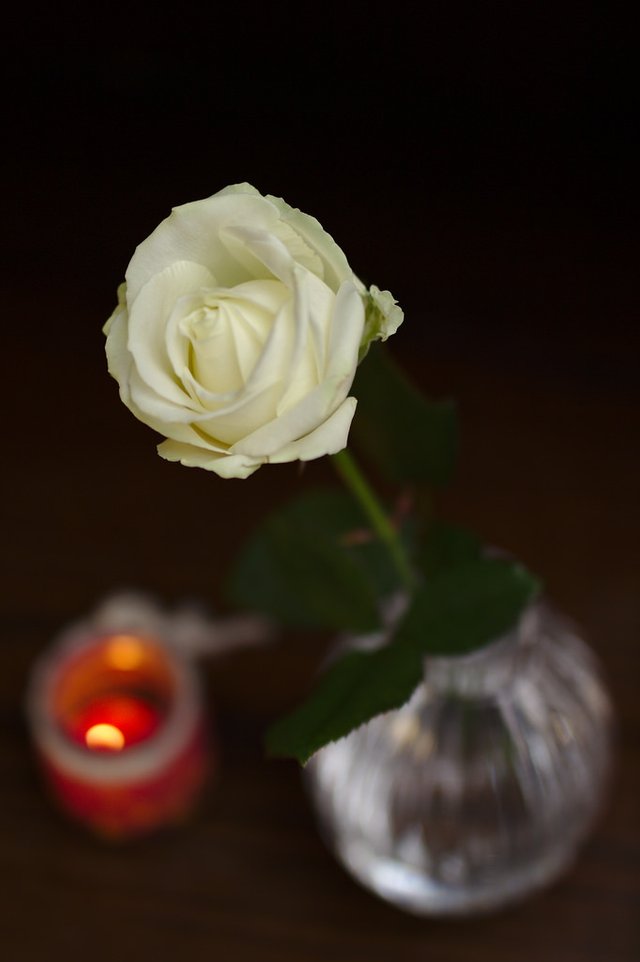 Still life: A Rose in a Vase
Camera
body:

Lens:

Aperture:

Exposure:

ISO

Canon EOS 550D

Sigma ART 50 mm ƒ/1.4

ƒ/1.4

1/200

Dual-ISO 100+200
We did not always have seen everything eye to eye, but I still loved her. And I still can't make a proper flim-flam omelette. ;) I wonder if she were happy if she knew I'm taking rather good photos these days.
---
---
---
---
If you liked the post, consider buying me a beer:


---