For my second scanograph, I made a self portrait, this would actually be the first time on steemit that I post a picture of my face. I still tried to be unrecognizable, because the picture wasn't about my looks (in a good or bad way), but about the way I express my emotions in my work. 
As I mentioned in my earlier post Melancholia I - photo series about me, there is beauty to be found in every emotion or feeling, especially sadness. I want to clarify this beauty in my work in the hope you can all recognize it. 
Since the use of the scanner is still a new medium to me, there are some imperfections to be seen in the scanographs, but I think it has it charms. I know there is still a long way to go to create art that'll be accepted by everyone, or it's even possible that I'll never reach that stage, but I hope that under the small amount of you, there are some people who still love my work under any circumstances.
If you have some tips to improve my work, do let me know in the comments!
                               "Melancholia II"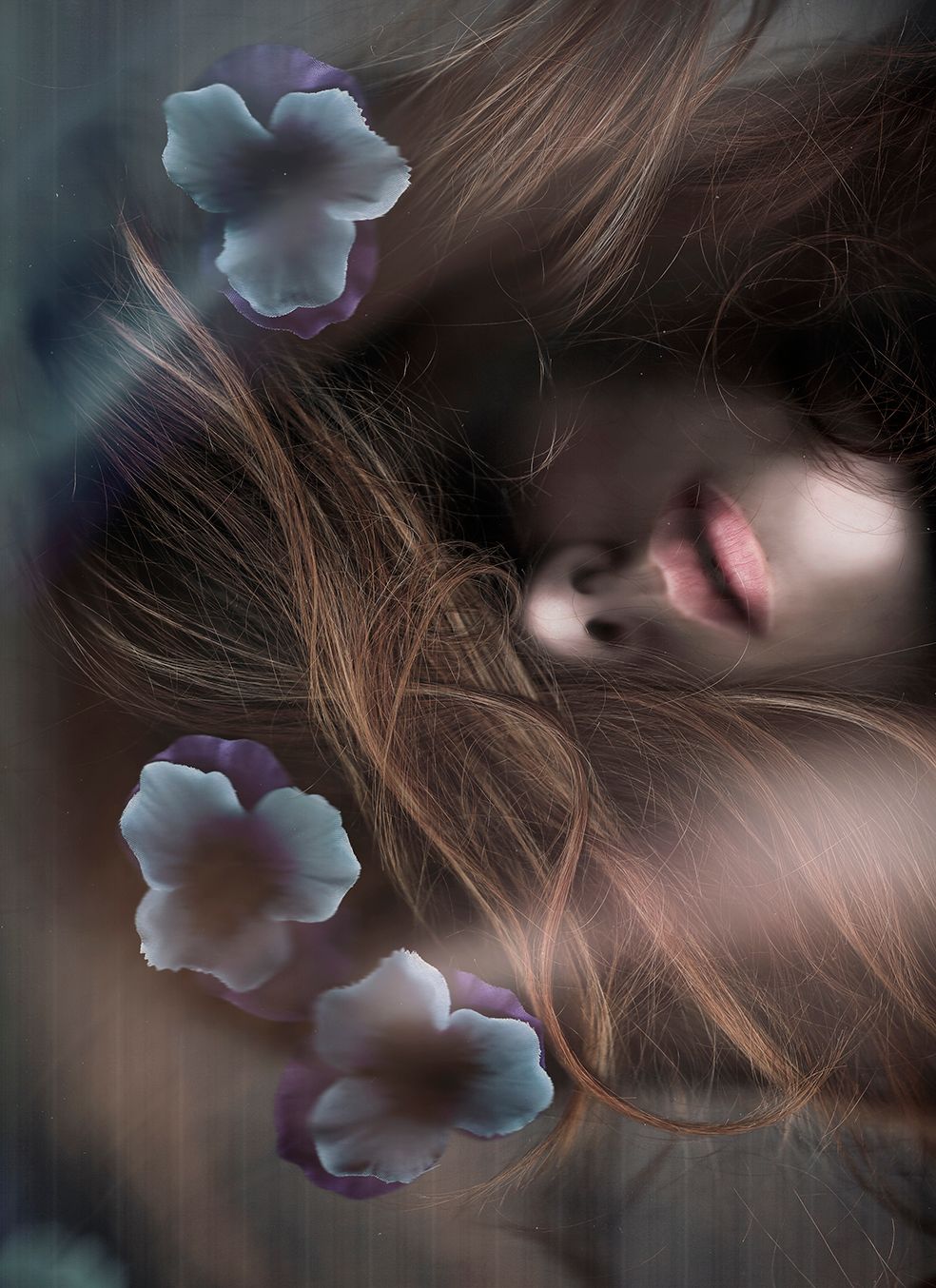 © All rights reserved by me
If you like my work, don't forget to upvote, comment & resteem! ^^
You can also find me on other social media as;
Instagram: https://www.instagram.com/gaellespaas_photography/  -  (@gaellespaas_photography)
Facebook: https://www.facebook.com/gaellespaas.photography/