Snappy Summer (Original Photography)
Happy meteorological summer! Here in Mankato, the temperature flipped from "spring" to summer" as if a switch were thrown. Gone are the chilly spring days and here is the heat of summer.
Since completing a master's degree in early May, I've mostly been looking for work. It's a slow process and, as always, a little depressing. To counter that, I've been looking for good photo ops and spending a bit more time in nature. It's amazing what being in a forest, surrounded by trees and clean air can do for one's outlook.
While out at Triple Falls, I came across another creature apparently pondering the universe and his place in it...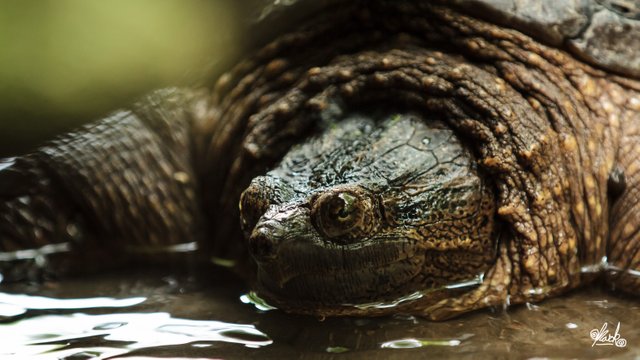 Snappy Face
This is quite possibly the oldest snapping turtle I've ever seen. It was hard to get a good photo, since he was surrounded by large rocks and, well, I didn't want to get snapped. Snapping turtles are quite capable of taking off a human's finger with their powerful jaws. Standing ankle-deep in the stream and crouching down, I was able to get this portrait of him.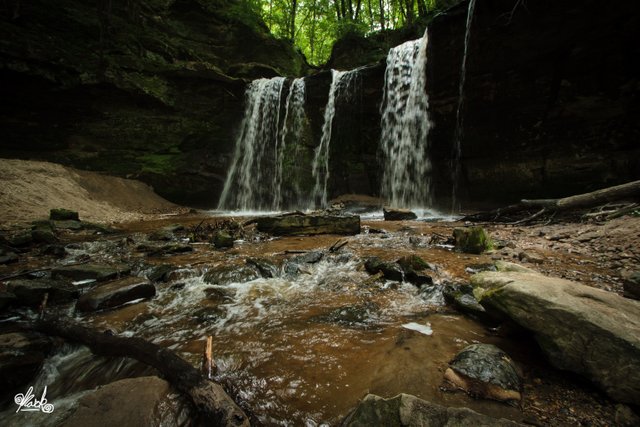 Strange Stone
If you didin't take a good look, you might accidentally step on him, trying to cross the stream. Here's a more detailed view of his old, weathered shell. The other side has a long crack.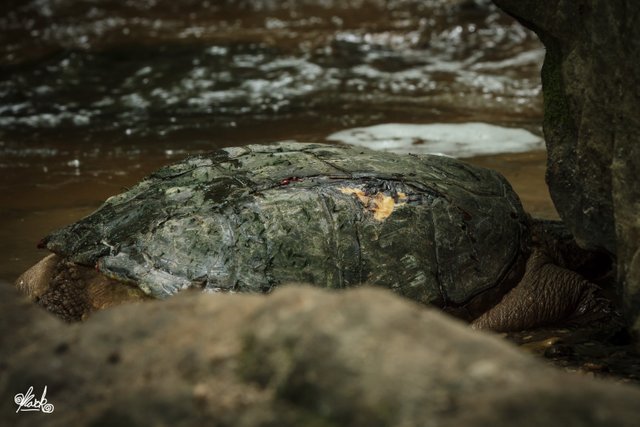 Not A Stepping Stone
Somewhere, I read that these turtles can live almost 50 years. I can only guess at this one's age, but it's entirely possible that he's older than I am!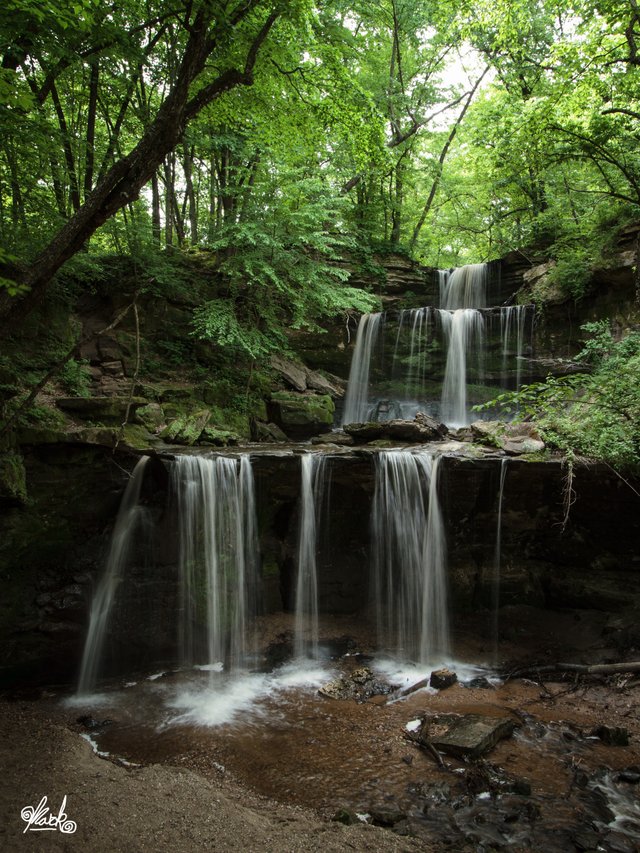 Triple Falls
Thank you for taking a look! If you enjoy my work, please click the upvote button. Comments are also greatly appreciated.