Last Echeveria this year.
It is mid December and I don't see any new buds coming on my plants. I am not counting the Orchid that started to grow spikes. It is still a few months waiting for the lovely Vanilla cookies aroma. So this will be the last of the new blooms this year.
I lost the name for this one, so it is an Echeveria no ID for now.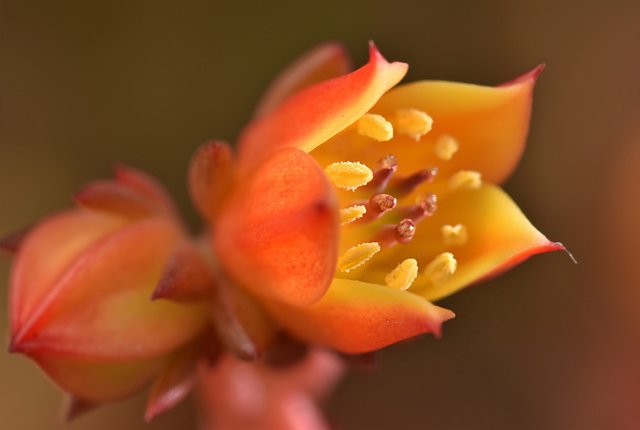 The flowers are very usual for Echeverias. Small, bell shaped in shades or orange or red. This one has this lovely yellow center too and.
Plant is super small.. I keep it in one of those tiny 5cm pots and it fits just right. I am hoping it will grow bigger or at least create multiple rosettes. It will look pretty as a mini bush.
The leaves are small and very fleshy. They turned red on the edges during the summer during the stress. Lots of Succulents do that and I quite like that. It doesn't mean they are hurt, it is their protection from the sun/cold.
Speaking of leaves.. I found some lose ones under some plants in a shop few weeks ago and took it home. Looks like I will have more No ID Echeverias, or alike. Lots of them already started to grow little roots and I see tiny leaves popping on some. Yay! Nothing like saving something that would go to bin.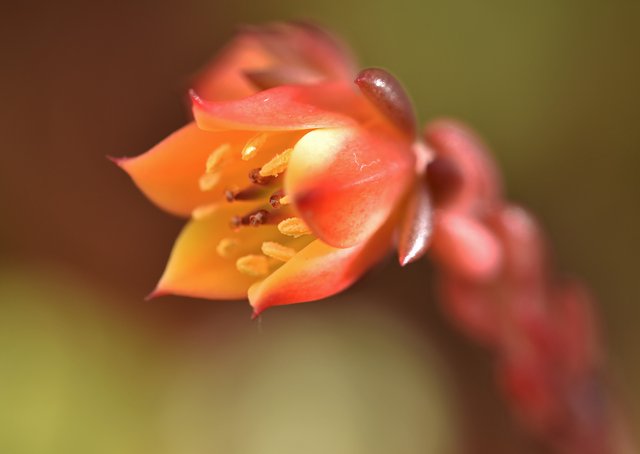 Such a shame there is hardly any insects visiting now. In the summer when it is warm I see bees and wasps visiting my balcony. I often get succulents pollinated and they produce cute seed pods too. Not a chance to get it on that one.
Let's just enjoy the flowers then.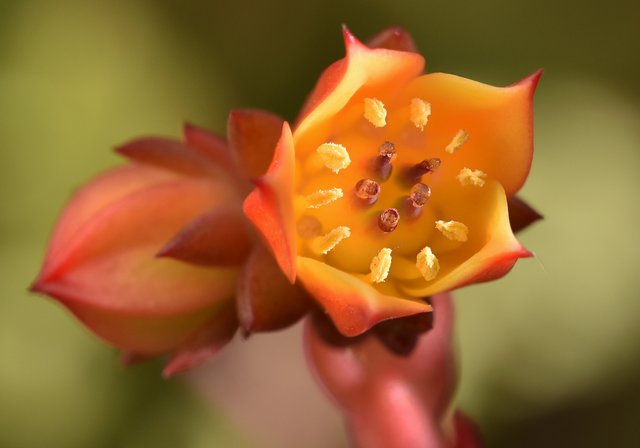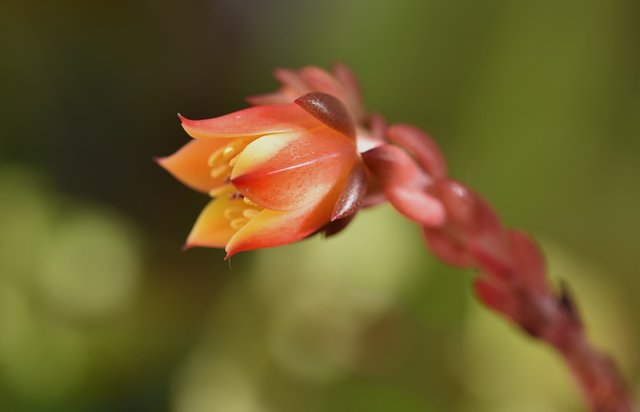 Here you can see basically the whole plant. There is a second, much smaller rosette also with a flower spike on the side.
I wonder if the few flowers is a norm for them. Or is it because the plant is still young. I got it as a little cutting and this is the first time it is blooming for me.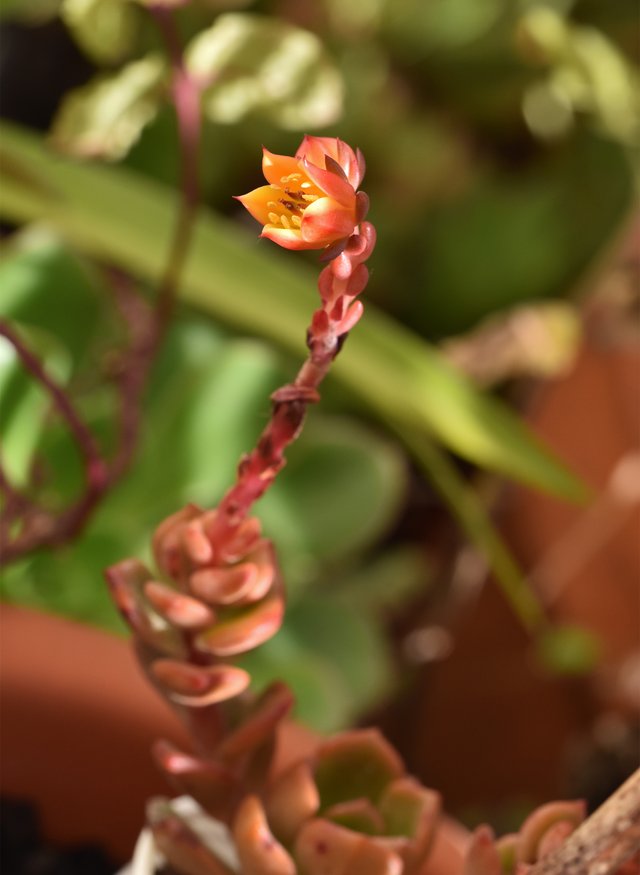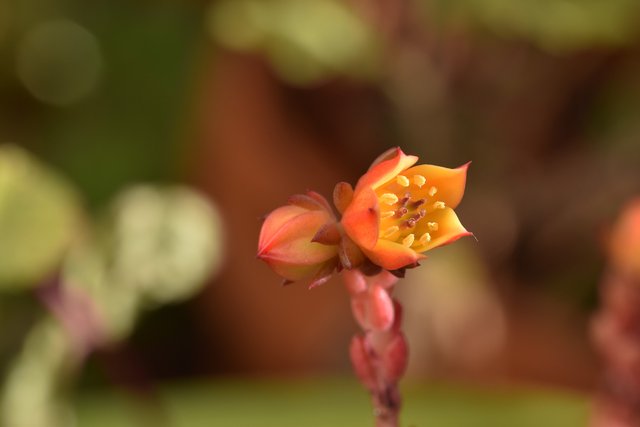 Just 10 days ago I posted still not opened buds :)
Full post. The Kalanchoe in that post still has a few weeks until it blooms...
»«
Shot with Nikon D5500 + Sigma 105mm lens
All photos and text are my own.
»»-------------¤-------------««

REGISTRATION | UPVOTE VALUES | NEW MEMBERS BONUS
To support the project
vote for @qurator as a Steemit witness on
steemit.com, or SteemConnect
Thank you.