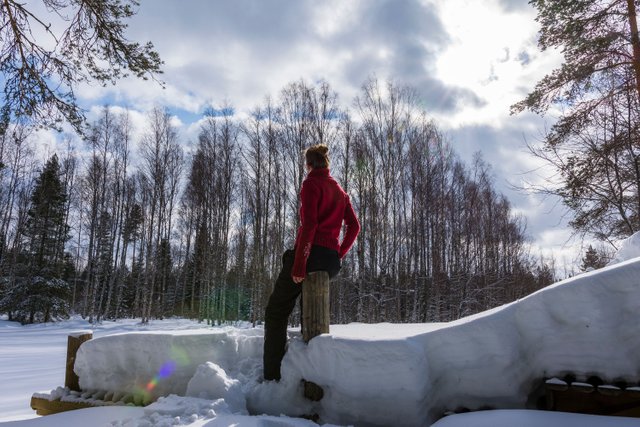 Day out in the Finnish countryside, and because you weirdos keep saying that my nature shots would be better if I were in them, so here I am! Happy?! It was so warm today that I had to take my winter jacket off and be just in my woolly shirt, which I by the way knitted myself.
# neveragain
It's insane how much snow we have this winter, makes me think of the winters when we were kids and it was always a lot of snow and sun. Just like the summers were sunny and hot and you could swim in the lake that was warm, that is how I remember my childhood.
I don't know why I went out with my camera when it's the mid day sun, I hate taking picture in this sort of lighting! For me, the high up sun makes everything so flat, I much prefer the morning or afternoon light. I was just snapping some random pictures, trollolrollollooo, no mood what so ever, so I resorted to a couple selfies and promised myself to resume shooting later in the day.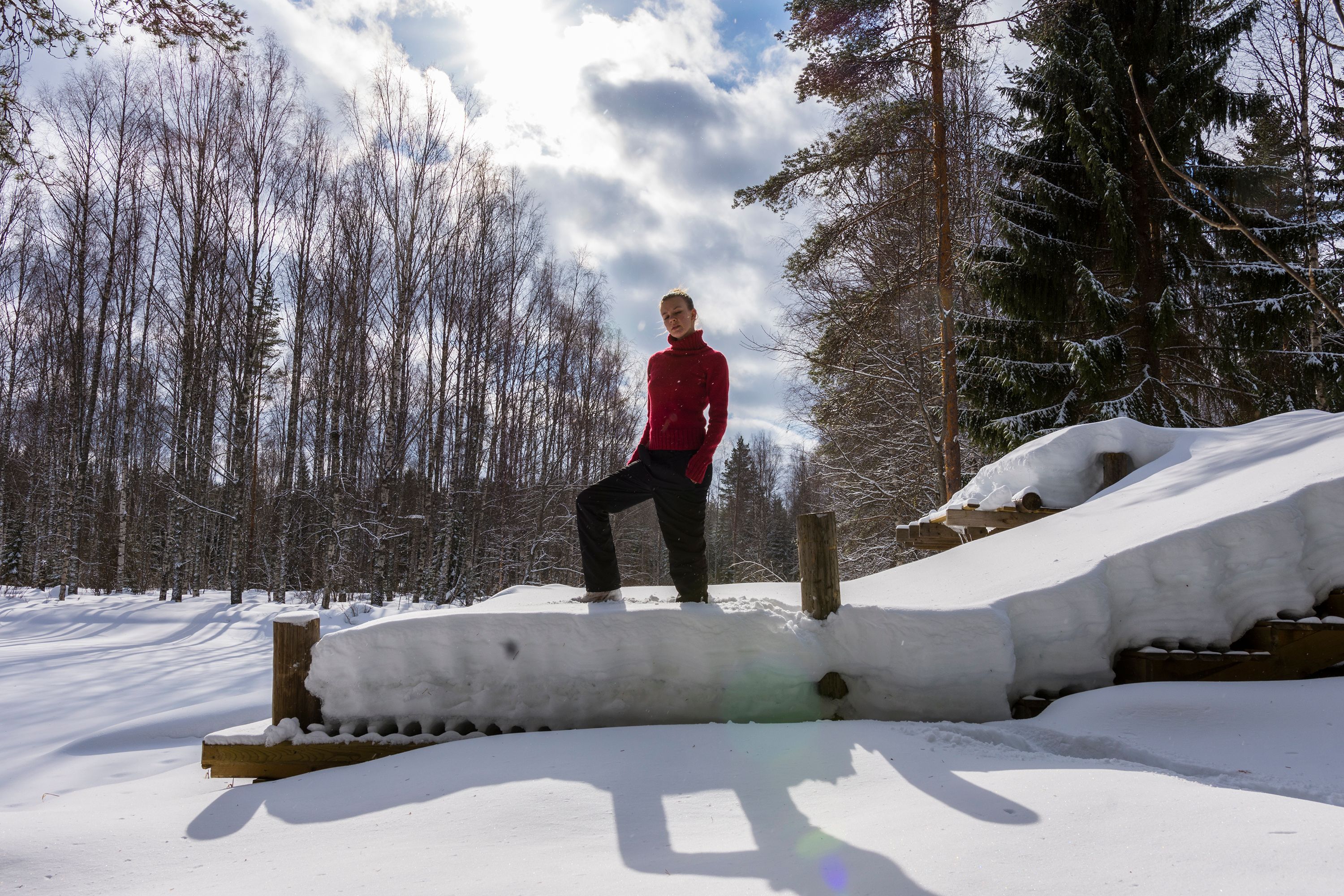 Always a poser...
The sun it actually just about to set, so back out I will go now! Laters!