What's a woman's best friend during that time of the month specially when it's scorching hot? Sugar ... in all forms, 'course nothing beats one that promises all natural ingredients if not organic.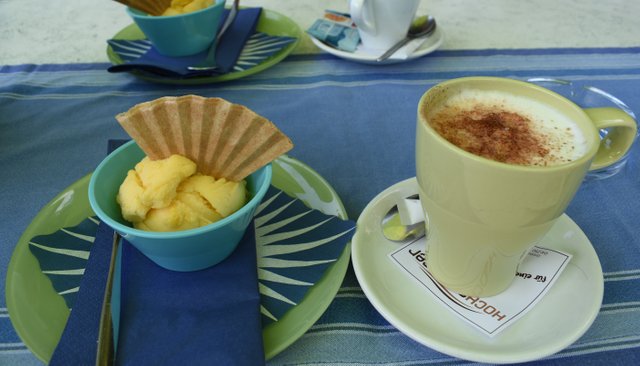 Cappuccino, a scoop of mango - passion fruit and a lake view for two, please. Oh wait, he'll have one "normal coffee" instead".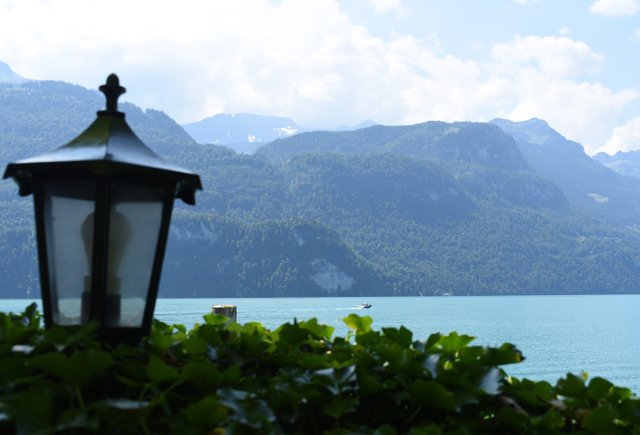 We were served the view first.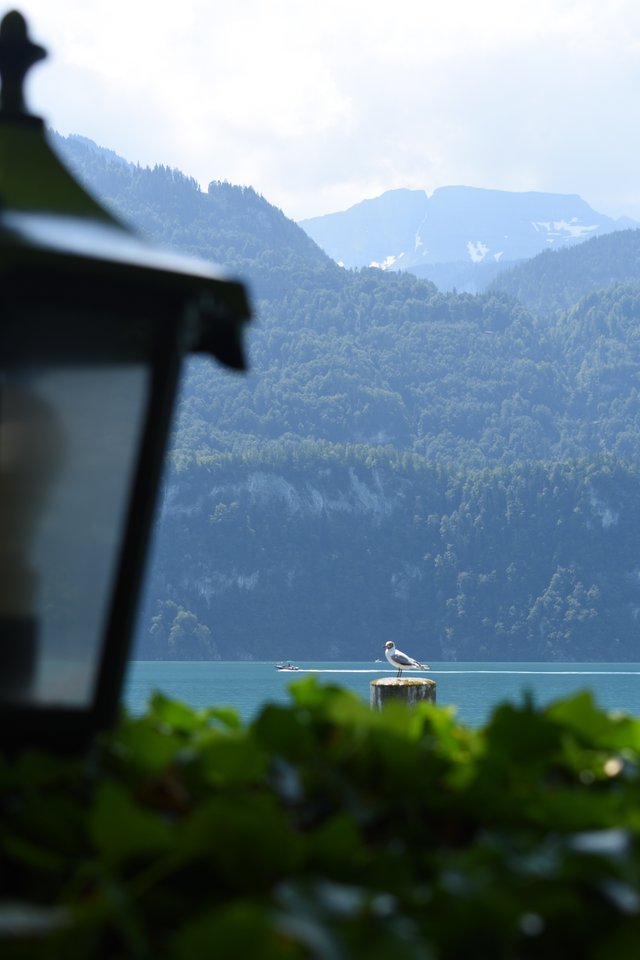 Even that seagull would agree sweets are perfect for such a day. It kept staring at me from out there as if begging to spare him some. The waffle and what tasted like a Danish cookie - pretsel were just a bonus.
I have to admit though, I gave the waiter back the sachet of bleached sugar that was served with the coffee, later. Surprisingly, one scoop was as big as a cup of rice there. I guess that explains the price that made me raise my brow for the 9th time.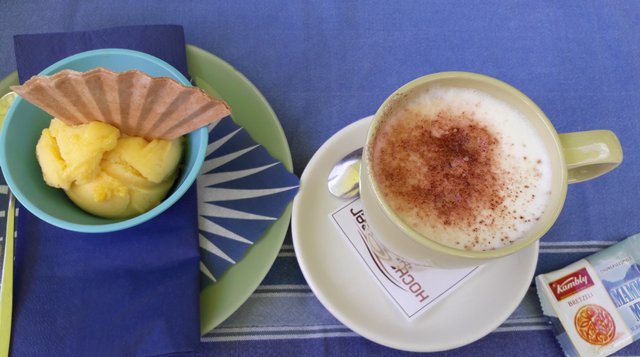 I have to admit, I've never had this sort of ice cream in NL and I did intend to buy one in Germany except for we didn't think our cooler would manage to keep it on its yummiest state. It did taste as mango and passion fruit as it promised. For the first time, my taste buds were confused whether there was artificial sugar in it or not.
Hmmm~~~ and lots of hmmm.. were all you could hear on our table and silence when both bowls got emptied.
What came next? Holding hands while whispering sweet nothings in between gushing about the Lake View.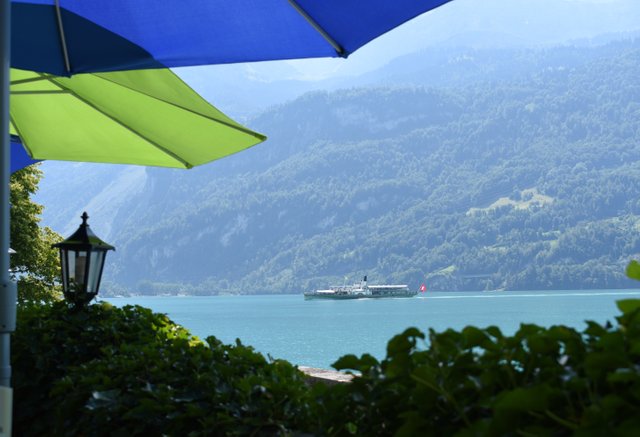 ... somewhere in a romantically set up resto of a hotel just along the shore in Brienser See ...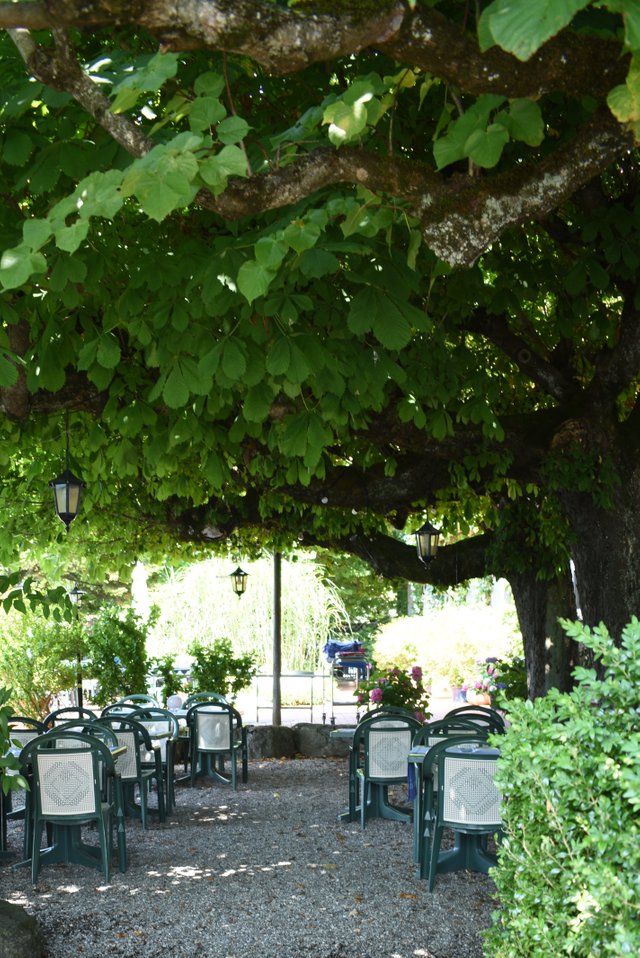 Oh well, we're going to need that much sugar pump to walk back where we came from on this scorching hot day.
"Honey, I just wished we could also order a bit of wind."
You, what's your poison?
This content's 100% mine . I took some of the pics with my D Eye and some with my smartphones.
---
---
**TIP :
ONLY Upvote POSTS THAT ARE 6 DAYS OLD below to earn yourself curation rewards.
---
---