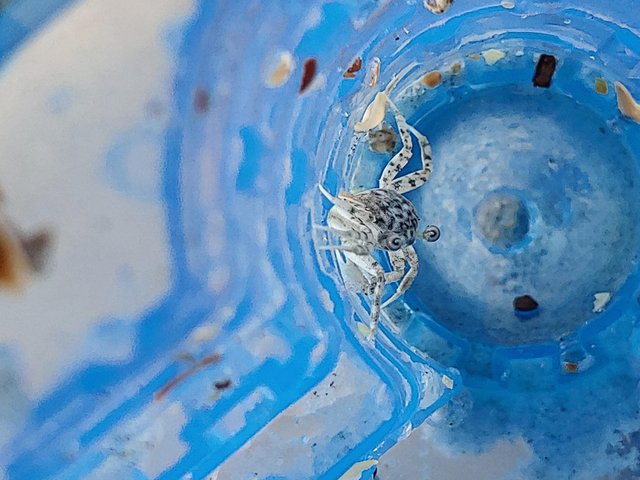 "Oh, hai! Don't mind me, I just chillin in your bucket."
We don't get to the beach nearly enough, mostly because my wife hates the water and I hate sand in my shorts. But we managed to get there a couple of times this summer and it's always fun to see what the kids dig up from the sand. This little guy was none too pleased to be stuck in a bucket.
We traded him a few pictures for his freedom. I think it was a fair trade.
Camera: LG G5 Smartphone
Aperture: F/1.6 4mm
Shutter speed: 1/185s
ISO: 185
Taken: 9/8/19 18:36
Modified with PicsArt.