The Ocean is one of the few things that still remains a mystery for us humans. While it might not be a total mystery anymore, there is still a lot we don't know. We have no idea what could live down in the deepest depths of the ocean, and nor do we have any idea how long it's been there, or what it is like.
The unexplored depths of the ocean are both scary and fascinating... Who knows what could be there?
But what we do know is that the ocean we have explored has some amazing life in it. The ocean is like a whole different dimension of the world, a place where everything is different, even the physics are totally different! Today I wanted to share a few pictures of wildlife from the ocean.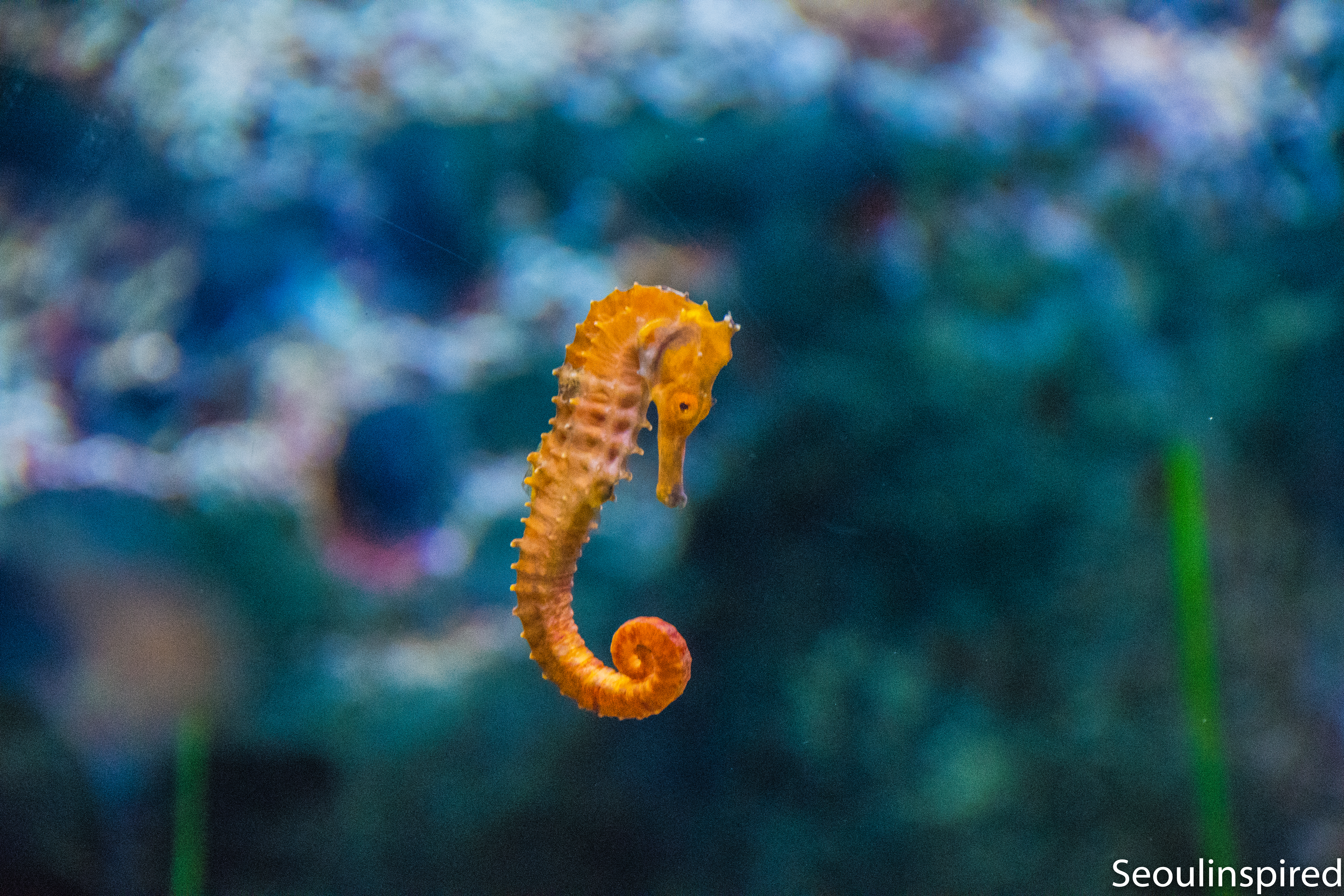 Seahorses are one of the cool animals. I think that seahorses along with leafy sea dragons are two of the coolest ocean animals out there. There is nothing even close to them, they are so unique and cool. I believe that sea horses are the only type of animal that have the birth/child care roles the opposite way.
Of course every cool ocean also has some beautiful coloured fish! Fish are like butterflies, there are so many different types, and they all have different colours and patterns on they body. I don't know why they have this particular design, but it is pretty cool all the same! The bright yellow definitely makes them stand out.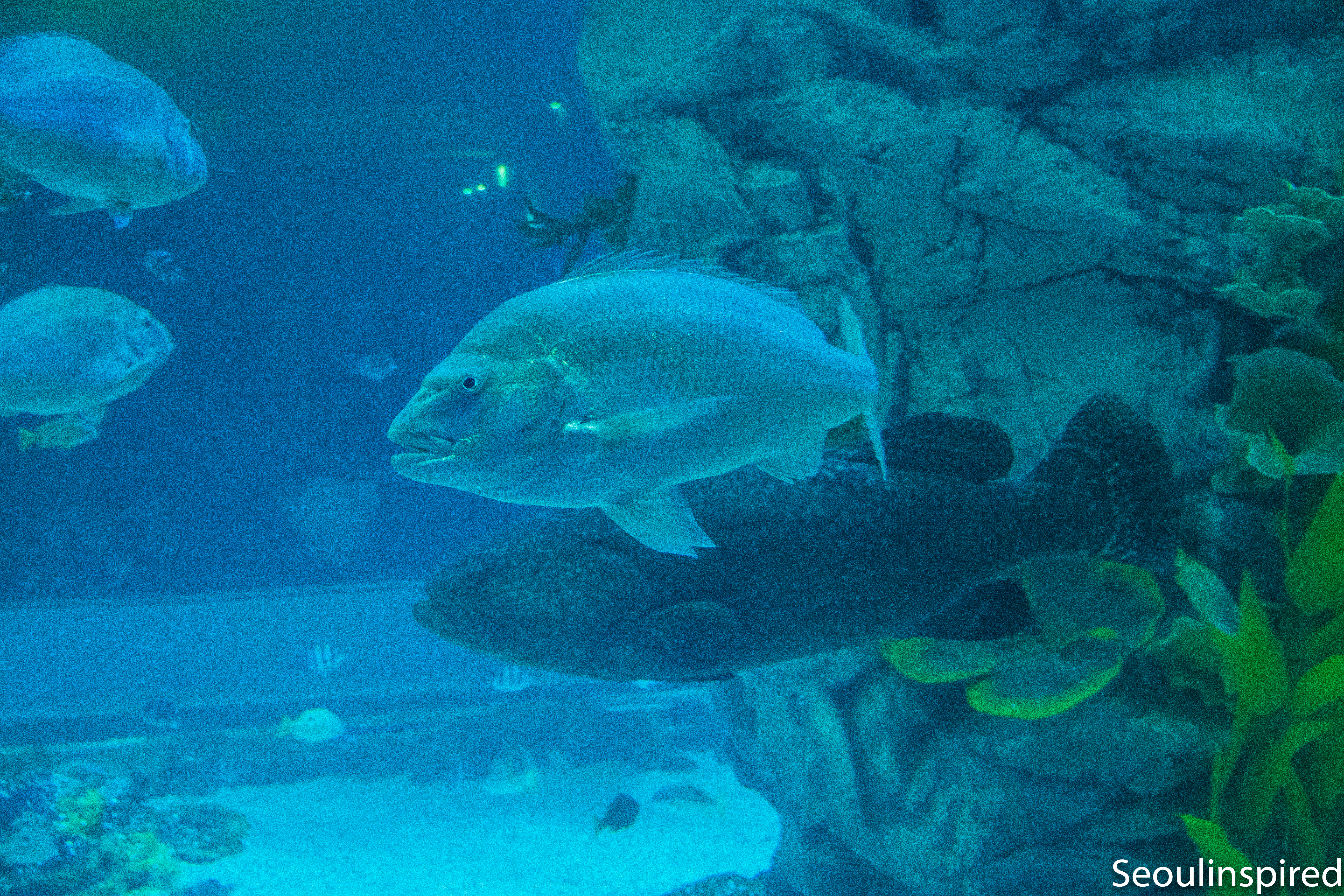 This one is a little less clear (it's hard to take photos though class and still have good focus!). This fish is more of the 'normal' kind I guess. There isn't really anything that makes it stand out, except for the spines on its back. Like I said, every fish seems to be a little bit different and it allows for such variety and even personality amongst fish!
All of these pictures were taken at Lotte Aquarium in Seoul! It is one of the best aquarium's I have been to, and I would recommend everyone go if they ever get the chance!