Playing With My Camera: Sunset
Did ever happened to you that you are doing something ordinary, and that out of nowhere, you witness some scene that you just have to photograph? That's exactly how this picture was taken. I was riding a car, and I was in middle of nowhere. All I could see around me was endless fields of crops and some power lines. And then mother nature decided to blow off my mind with this sunset ;)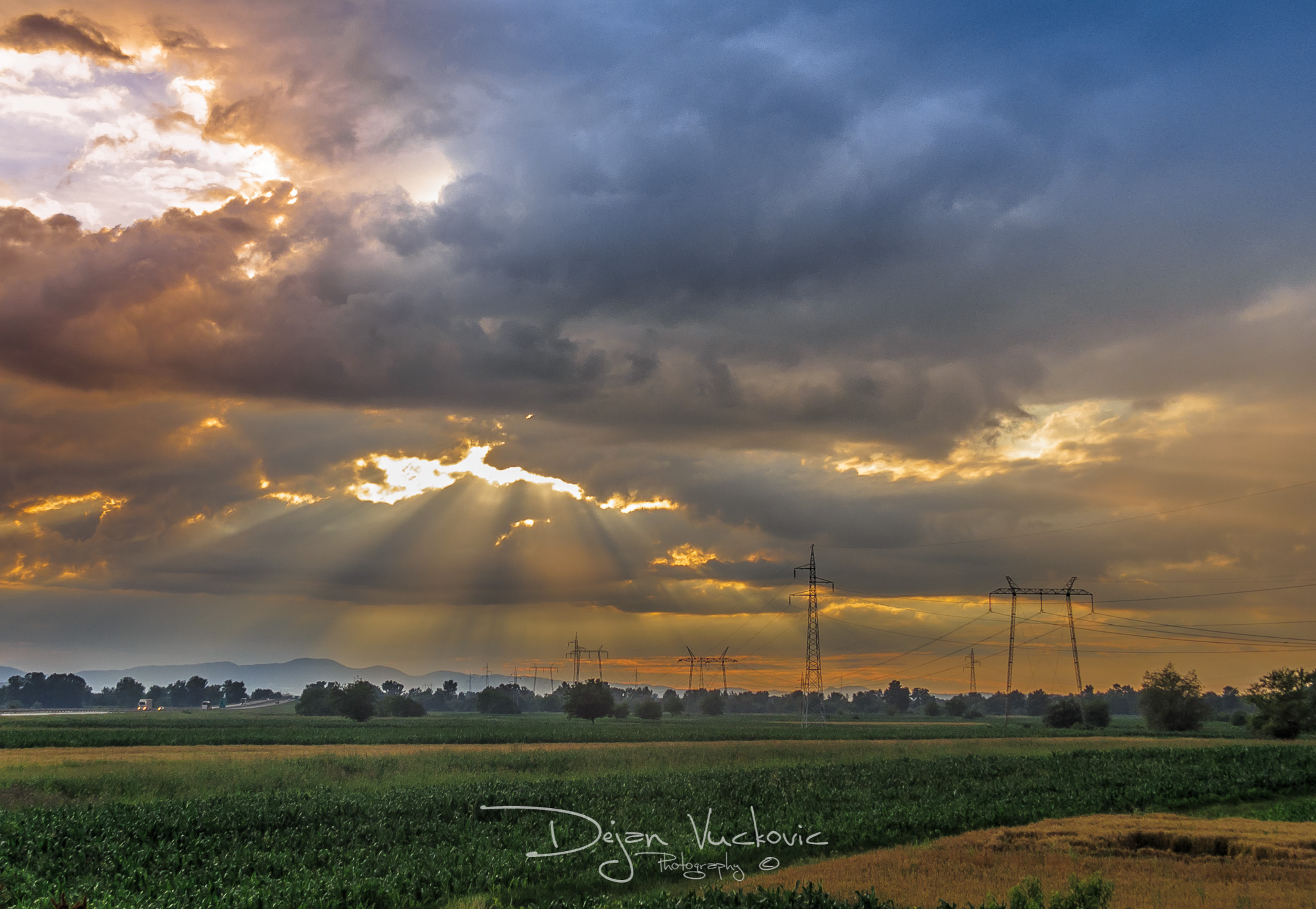 ---
Camera info: Canon PowerShot SX50 HS
Photo info: ISO-80, f/4, 1/250 sec @10mm
Post processing: Minor color corrections in Adobe Lightroom CC
---
I decided to contribute SteemIt with some of photo works as well. In Playing With My Camera Series, I'll post some photos which do not have travel story beneath and cannot be part of Travel Blog Series. Photos in this series will be carefully chosen among others as technically superior.
Hope you will enjoy in them as much as I enjoyed taking them.
---
I would like to candidate this photo for @juliank daily contests
in category #colourfulphotography and #goldenhourphotography
Read more and support his fabulous Daily Photo Contests here.