Anacacho/Texas Plume/Butter-fly/Bauhinia Orchid Tree - Skoenlapperorgideeboom (Afrikaans)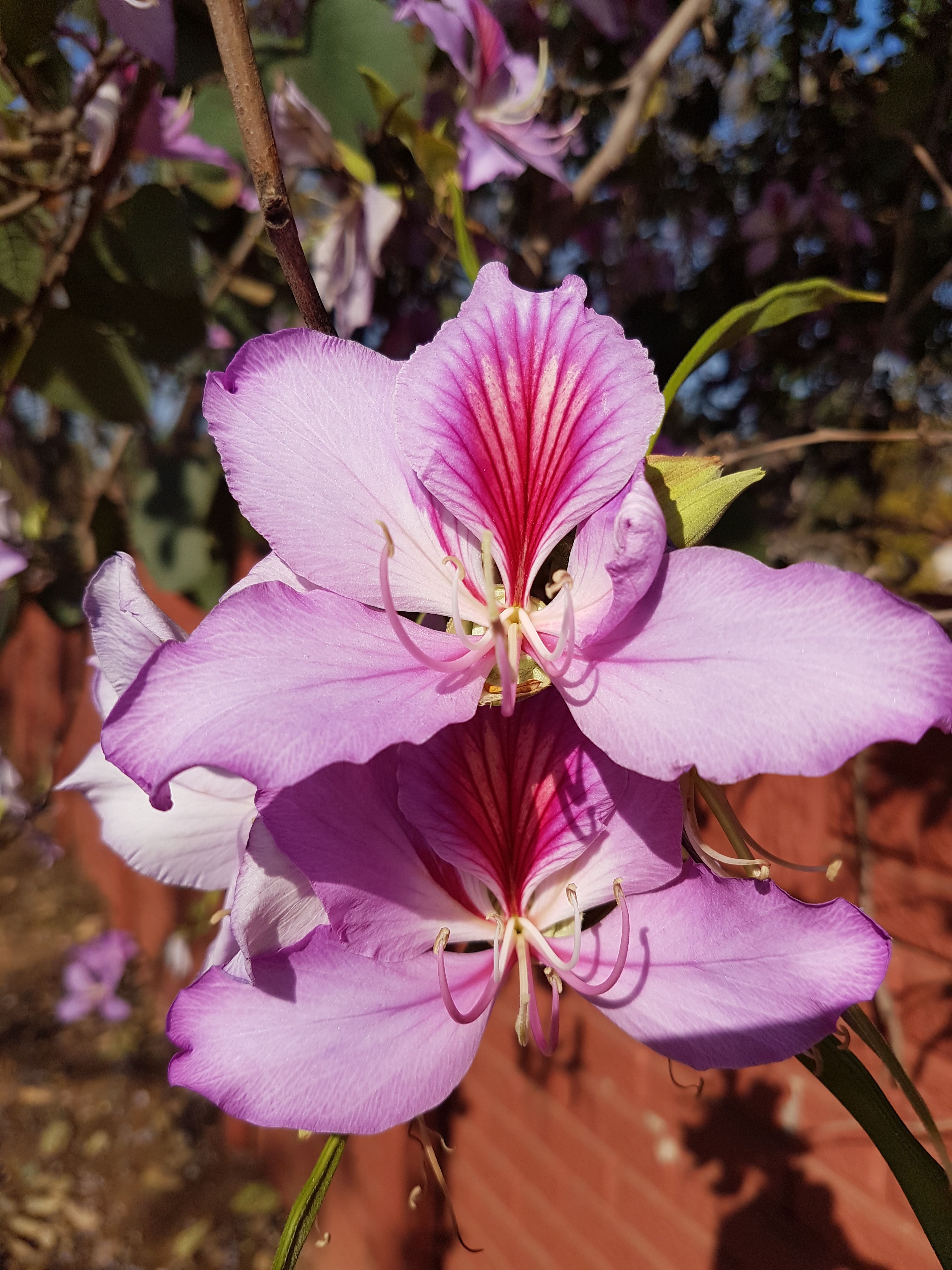 This exotic looking flower comes from the well-known Butterfly Orchid tree which is considered invasive in South Africa as they compete with our indigenous trees. Bauhinia purpurea (Fabaceae) is the scientific name.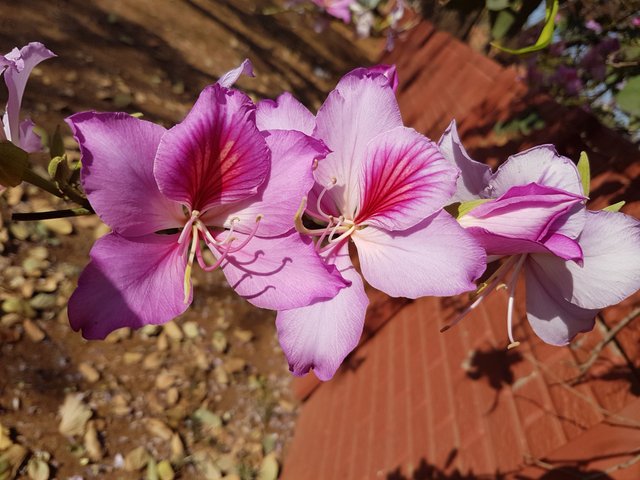 In winter, these trees are filled with colourful blooms of Magenta and white flowers creating a magnificent picture in your winter garden. There are nearly 300 species of Bauhinia.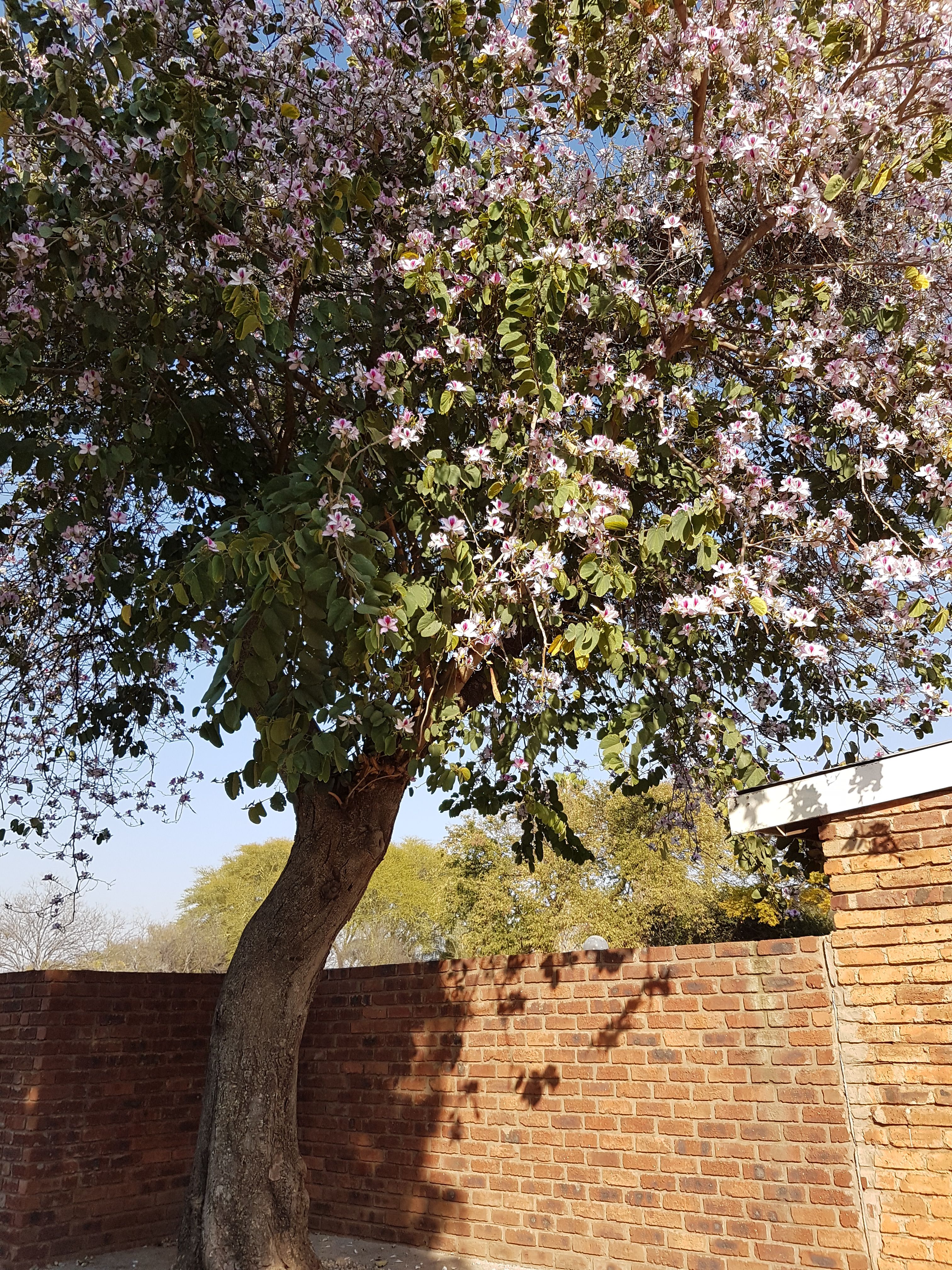 This tree is native to India, China and Texas. They are in full bloom early to mid-winter and are moderate to fast growing. This tree can survive drought but cold temperatures under -1 degrees Celsius kills them.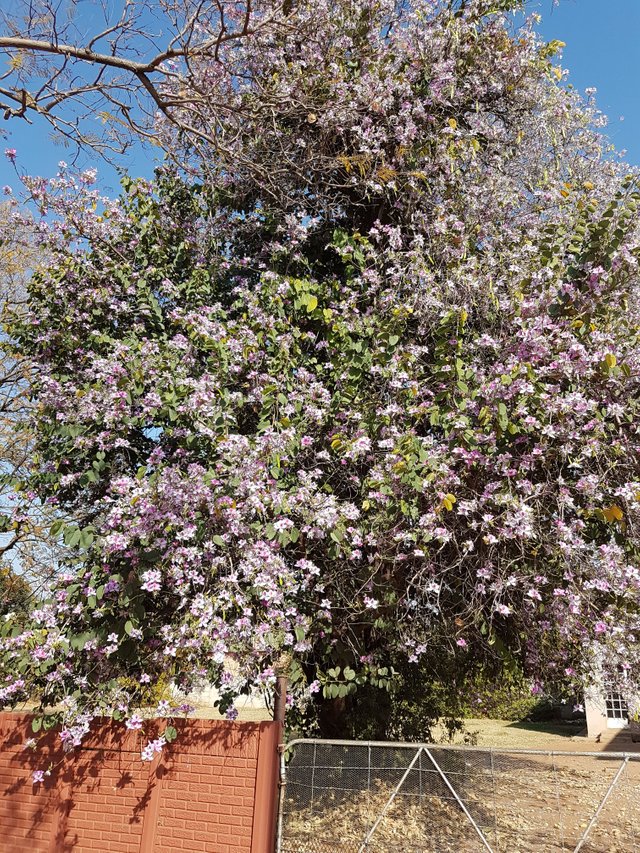 They have thick twin lobed/butterfly like/cloven hoof print leaves of a 100mm long. This is an evergreen tree. The tree has clusters of orchid flowers ranging from white, pink and violet. The fruits are green and elongated pods of up to 100mm long.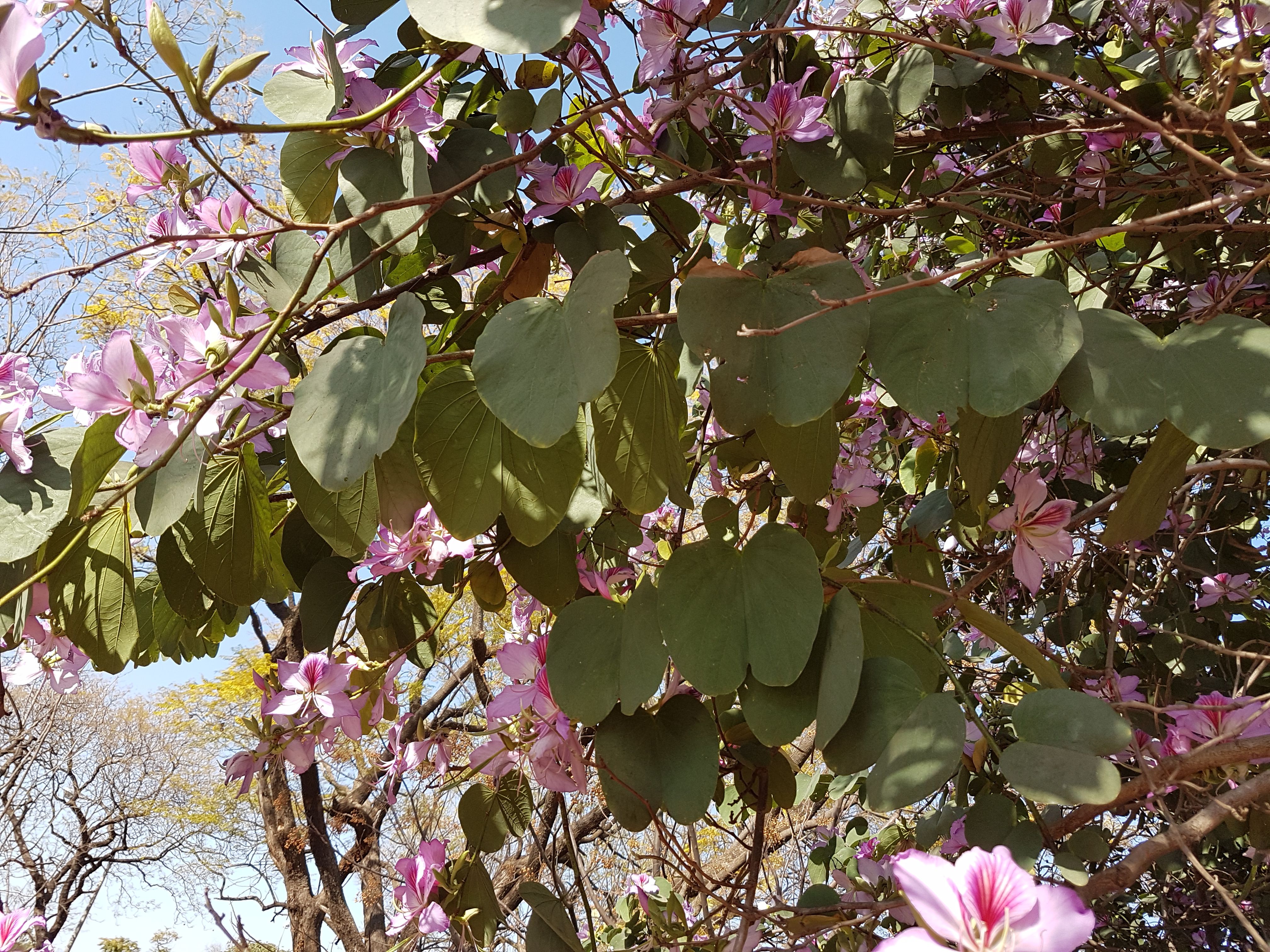 They can reach a height of 6-9m, thrive in full sun and do well in partial shade. Need well-drained soil and should be watered regularly (at least once a week) but be careful of over watering.
I absolutely fell in love with this tree and was quite sad when I discovered it is invasive, my dream of having this blooming beauty in front of my house was shattered to pieces.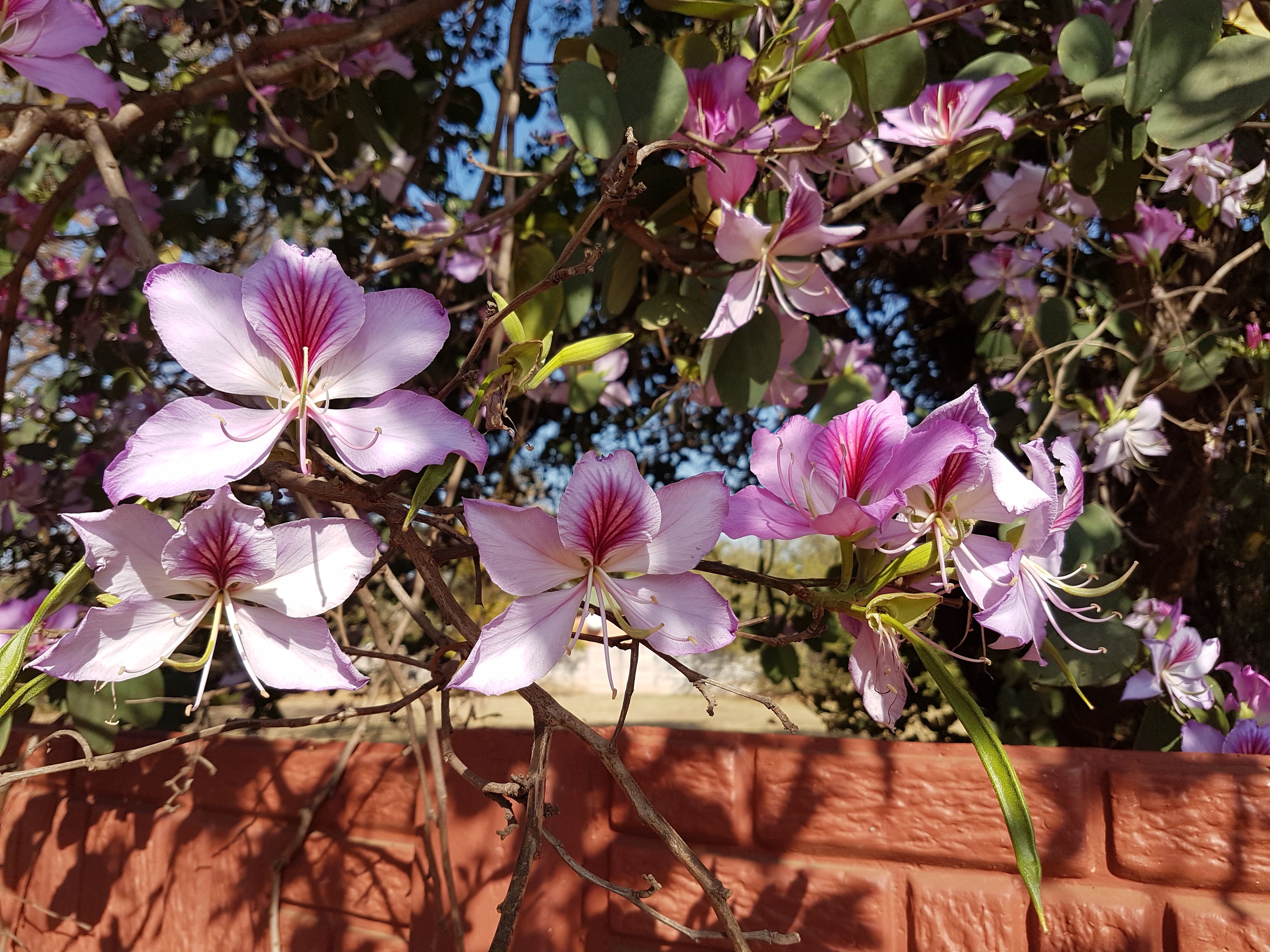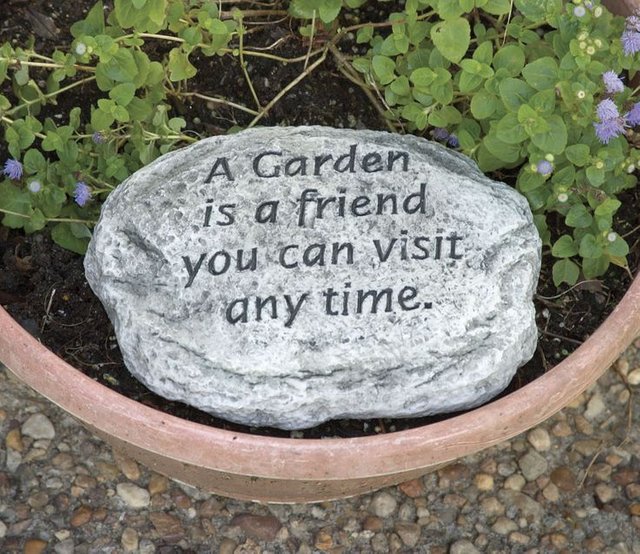 Enjoy your gardening this week!!
Keep smiling, reading, writing and voting!!!!