Well, maybe not lions and tigers, but yes to bears and cougars!!
Today is my 3rd day on the west coast of Canada–somewhere sandwiched between Vancouver and Whistler, held down by low lying misty twirly clouds and lots of refreshing rain! Being at sea level is fun. Being surround by mountains is even better and amazing, except I can't see them because of the clouds.  
But....I get to touch them by hiking around the base of them and climbing some very muddy and slippery slopes to see the greenest green you could ever imagine this side of Oz, unless of course you've been in a rainforest.  The colour combinations of reds, rusts, greens, white and the sound of rushing waters are everywhere. Simply glorious.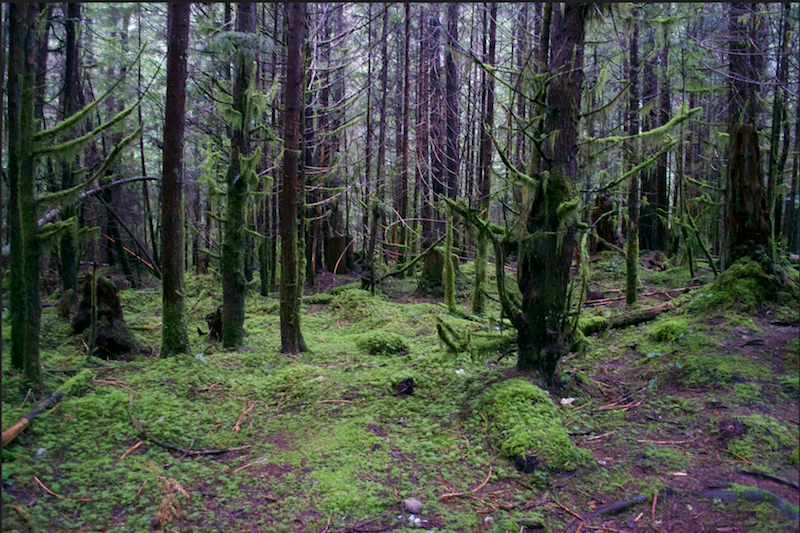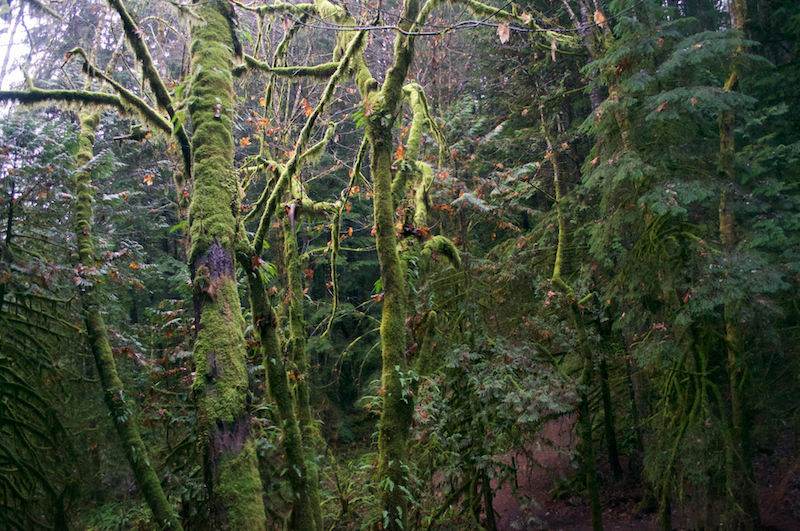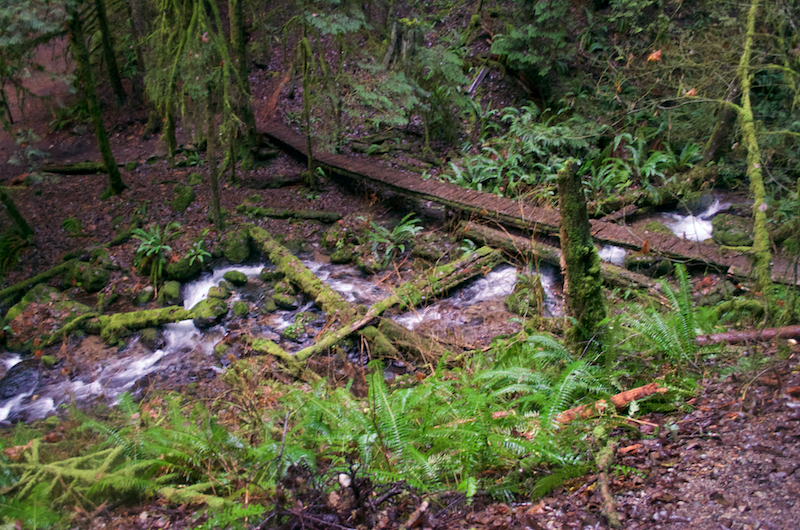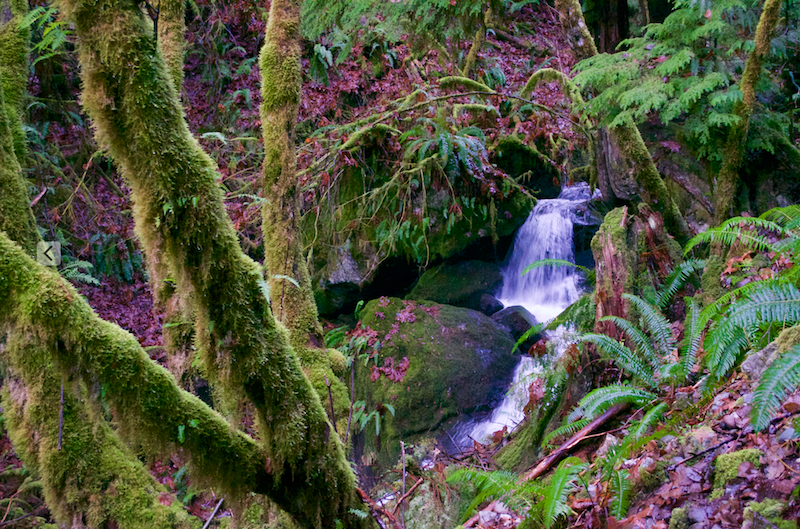 Where I'm at there are bright yellow Bear Beware signs at the beginning, middle, end of trails and in town areas. It's feeding time–salmon time is over and there are tired old salmon trying to figure out what to do now that their job is done. 
It's sad, really, to see them floating in shallow waters belly up, sideways or beached on the rocks. 
salmon cemetery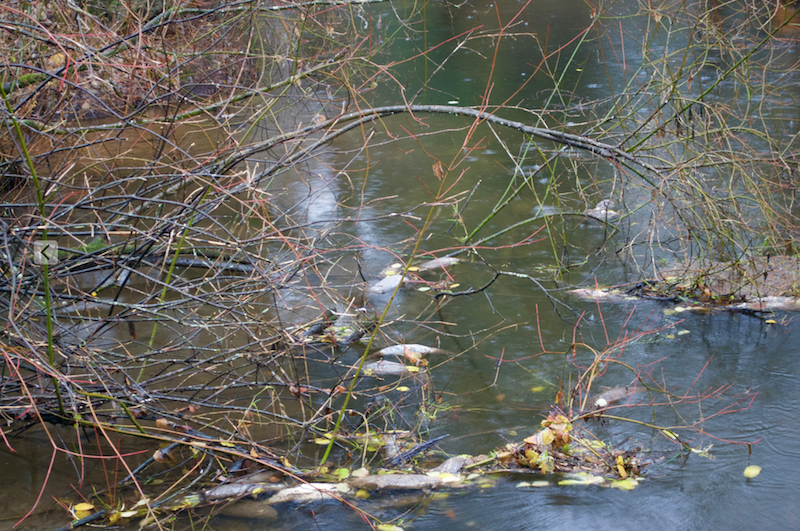 Bears are after the last of the berries and any garbage or edible they can gather before the cold weather hits. They are in desperation mode right now, I think anyway.  We saw some bear tracks today. I warned a few other hikers and showed them the "evidence" so they'd leash up their dogs.  Thankfully they did–they know the drill. A little "scat" and a bear track jerk the slack out of even the most seasoned hiker.
trail warning sign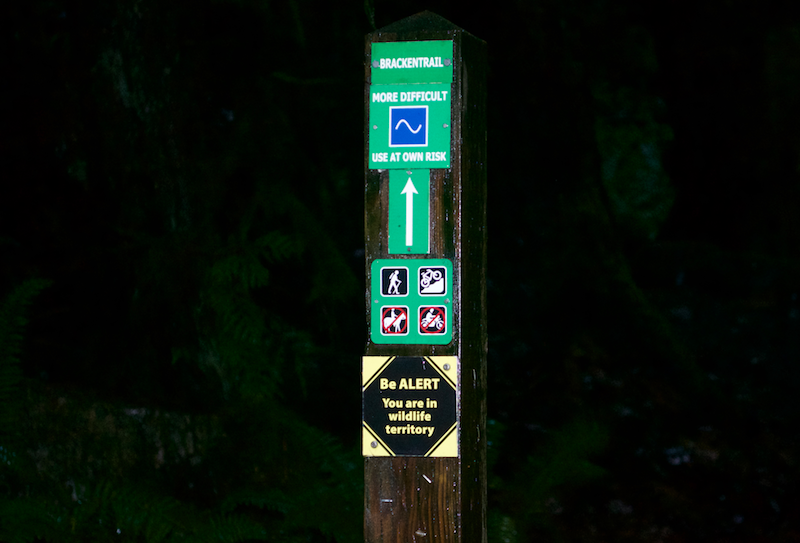 bear track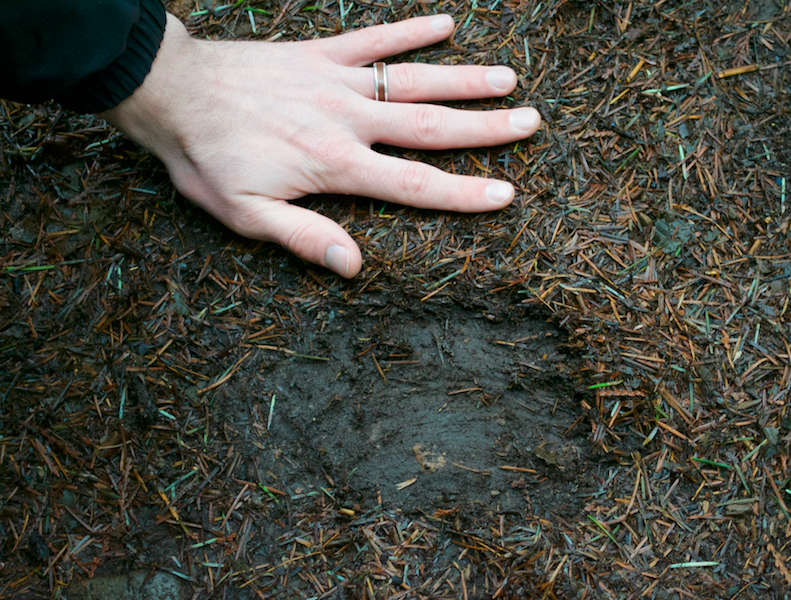 bear feeding spot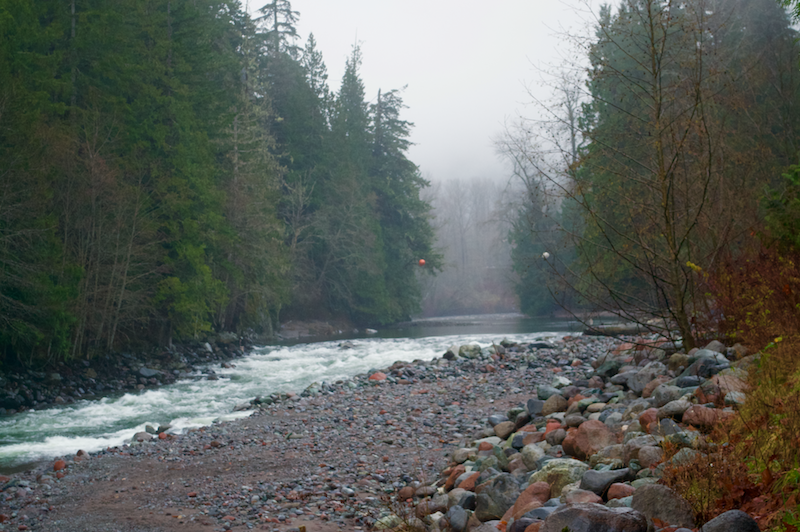 The front desk person at my hotel caught me coming back from a hike and told me about the bear sightings and cougar sightings. What??? Cougars? I didn't see the signs!! He gave me a pamphlet on what to do if I encountered one.  
F.A.B.U.L.O.U.S.
I'd probably scream like a little girl and cry for my mommy. 
No, that wouldn't work. I would have to pick up a rock, really quickly and make sure the cougar knew I was human and  not his dinner. Instantly my mind went into creative mode and I pictured a tête-à-tête with the cat to let him know what's what. 
It's bad enough that I'd have to do an ooga booga dance to scare the bear away, but fighting a sneaky cougar is not something I planned to check off from my bucket list.
Here is the incredible view from my hotel room.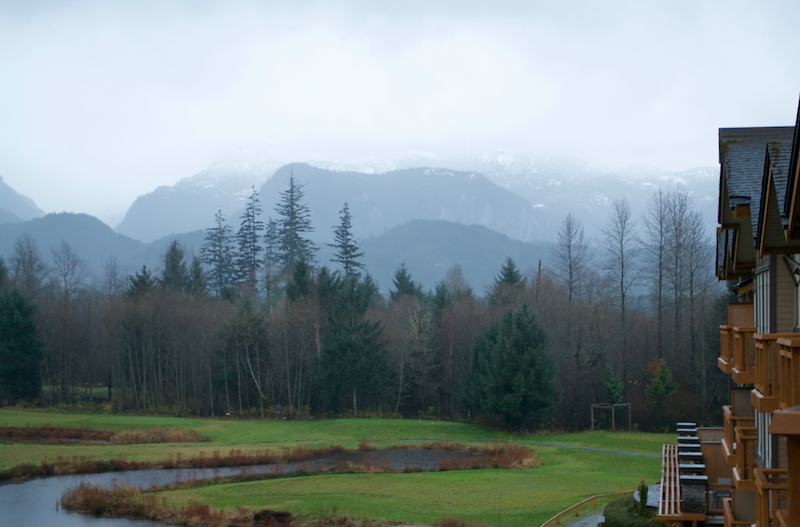 just before the sunrise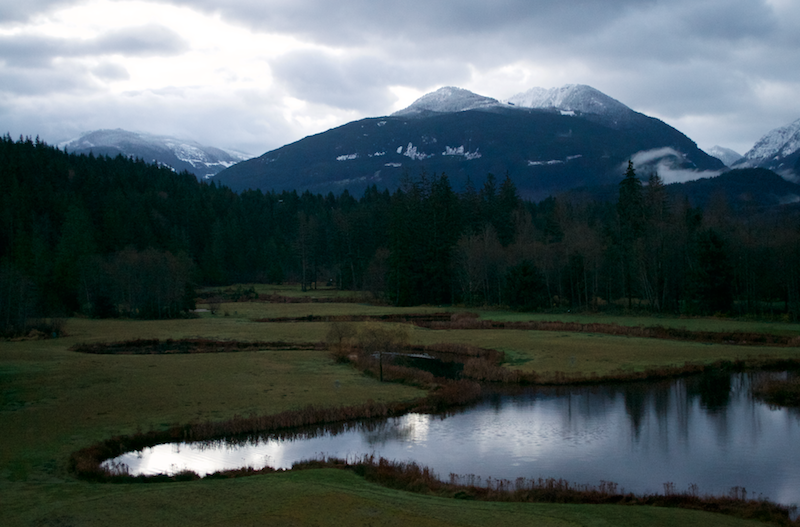 morning has broken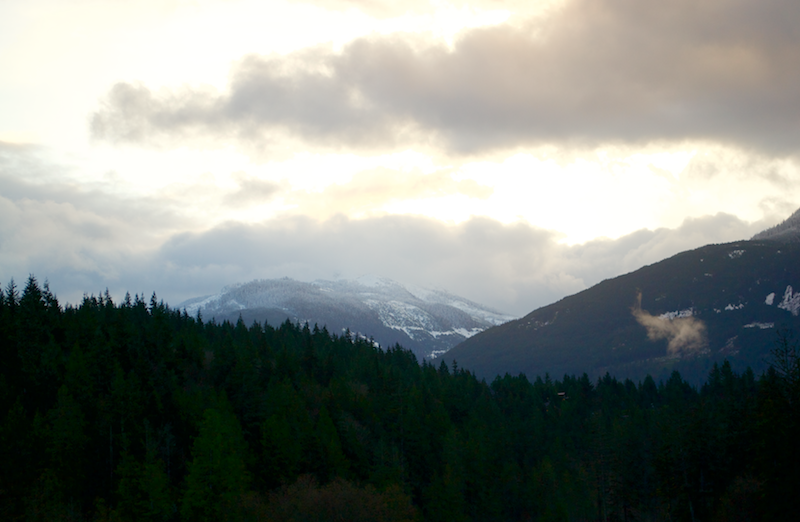 on top of the world, well....the town

a little too close for comfort here - I noticed some rock climber anchors and got a tad curious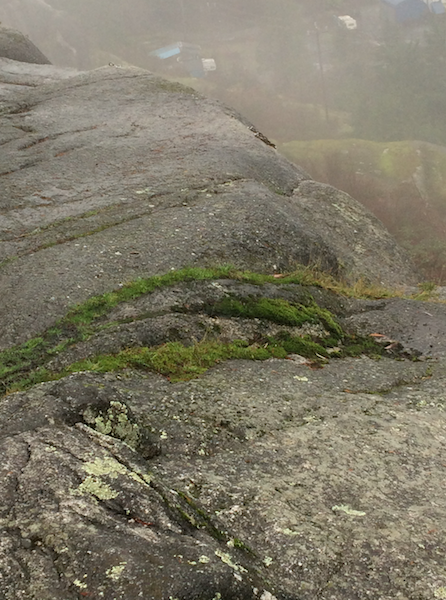 Happy Weekend y'all