Entry for Deranged Photography Contest Macro Monday - Macro Moth
My Entry for the Single Drop Photo Contest @derangedcontests
Today I bring you Macro Moth and Reflection
Deranged Photography Contest Hosted by
@derangedcontests
and
@derangedvisions
. There is a different themed contest each day. Check it out O.o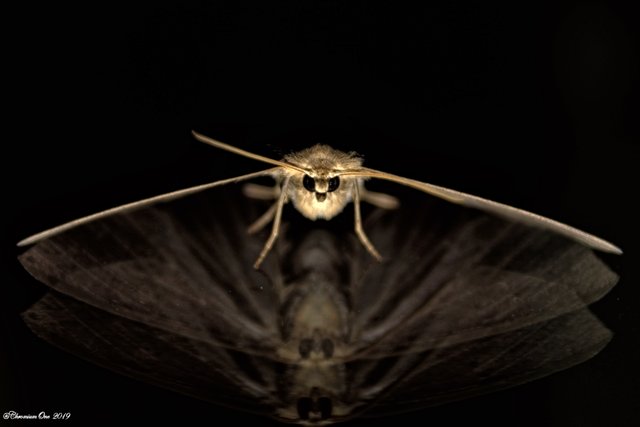 This was my "pick of the litter" and entry for the contest.
It was hard for me to select the image for entry, there were several shots I was considering. Instead of the normal single image I included the other shots considered.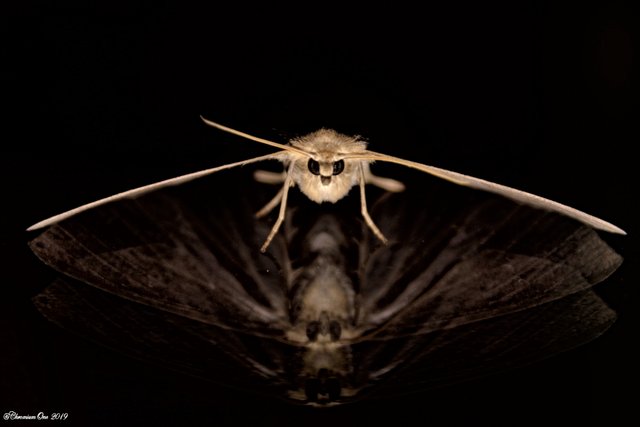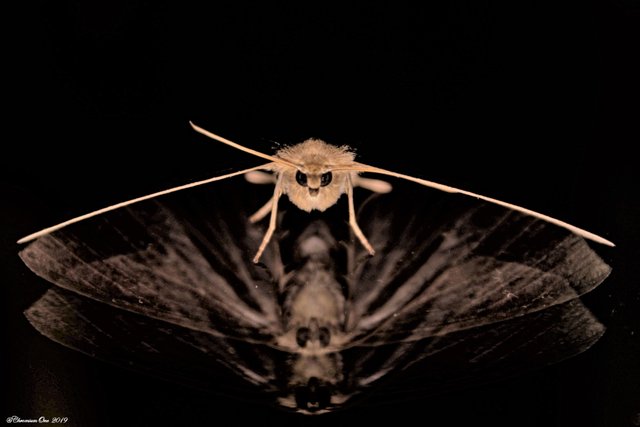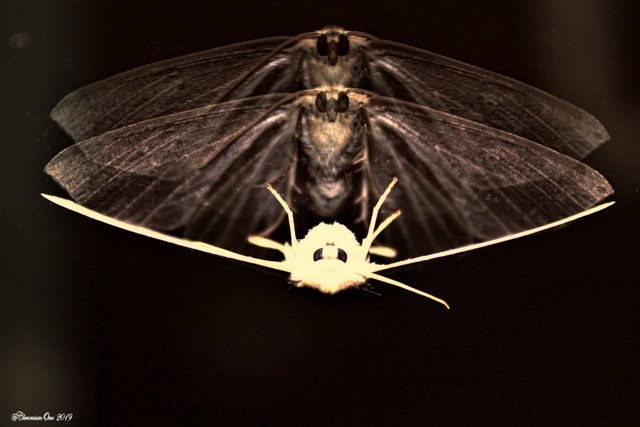 This one was shot and edited for the reflection, it blew out the moth but the reflection detail was what I was after.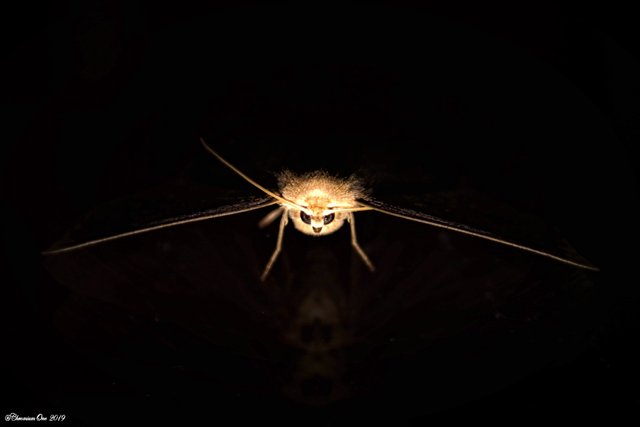 This last image was edited dark so as to highlight the face in this one...
Does that not look like a cat's face ????

Thanks for visiting my post. If you enjoyed it please consider upvoting and following

Unless Otherwise Noted.
All images original, by me. In this case with my Cannon EOS Rebel T6.
Chromium AutographOnline Signature Maker