A Piece Of Alaska: 2,000 Miles Through The Yukon
Driving through the Yukon about 2,000 miles and off the main route, you'll find a small piece of Alaska. Surrounded by Canada on all sides, this tiny town of less than 100 people is one of the most amazing places I've visited. I didn't expect the most inspiring place along the trip to still be part of Alaska.
We arrived after making our way through endless stretches of Yukon roads. Crossing the border you don't have to stop and there's no guard going into Alaska at this point. We drove past small buildings and saw only a handful of people. The only thing signaling you to your departure from Canada is a sign above the road that reads "Hyder, Alaska".
We drove to the end of town, to where the pavement stopped, and headed up into the mountains. We camped beside a massive glacier and fought off the mosquitoes. In the morning we decided to turn down a side road to see where it led. At the end were a few docks and one of the greatest reflections I've ever seen. The waters reflected the massive mountains surrounding the small town.
Leaving Hyder we headed for Jasper and Banff National Parks. I'll definitely be taking a trip to Hyder again at some point. The calm and almost ghost town feel was something I'd never experienced before.
---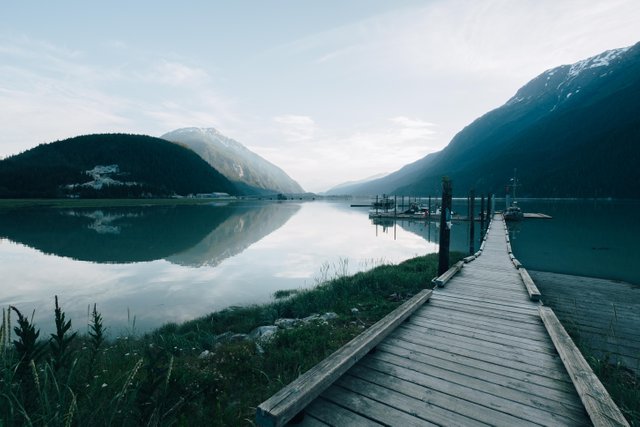 ---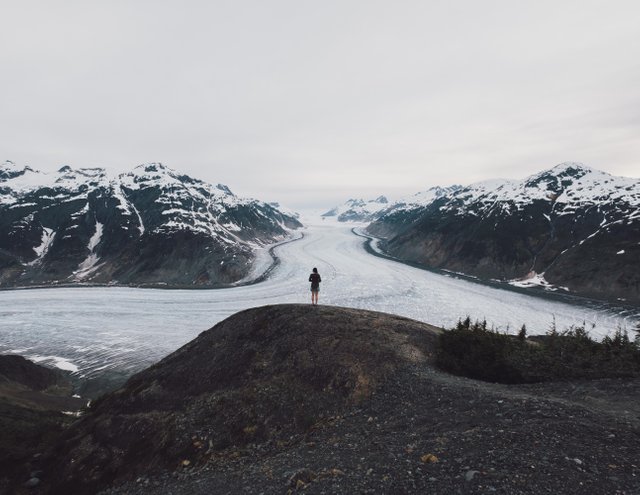 ---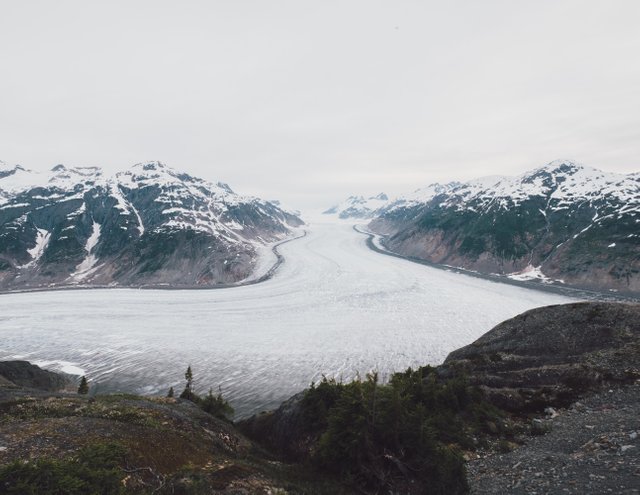 ---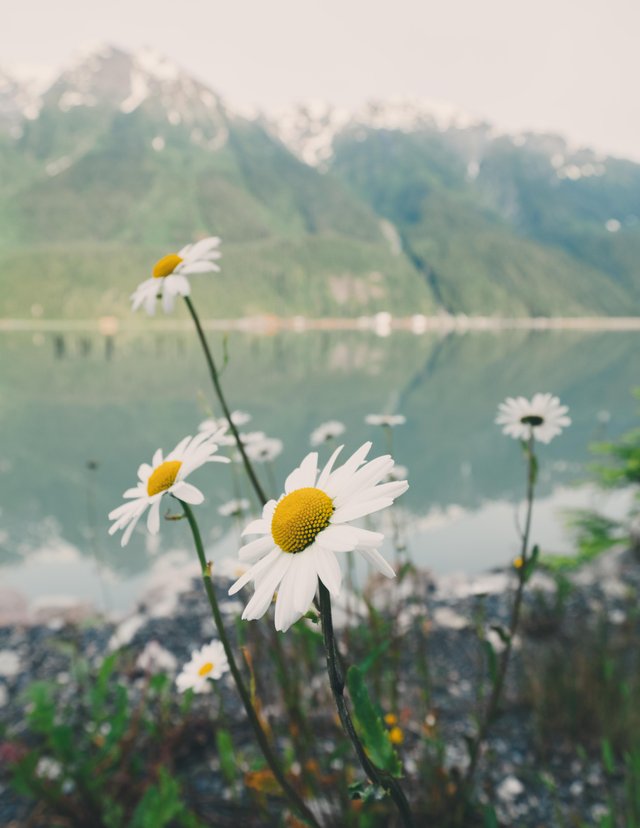 ---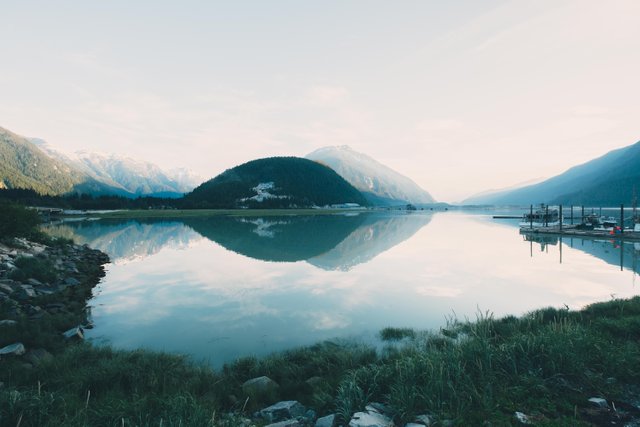 ---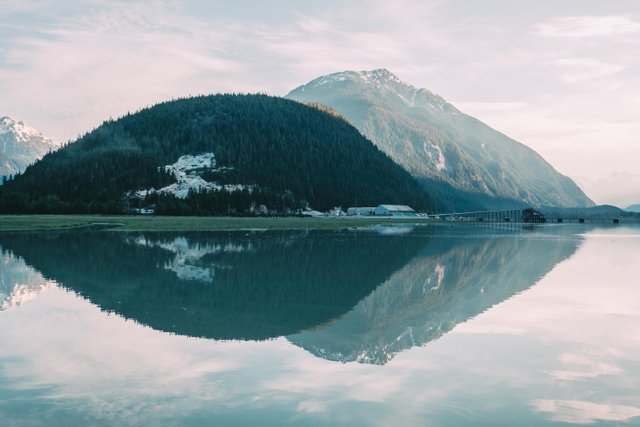 ---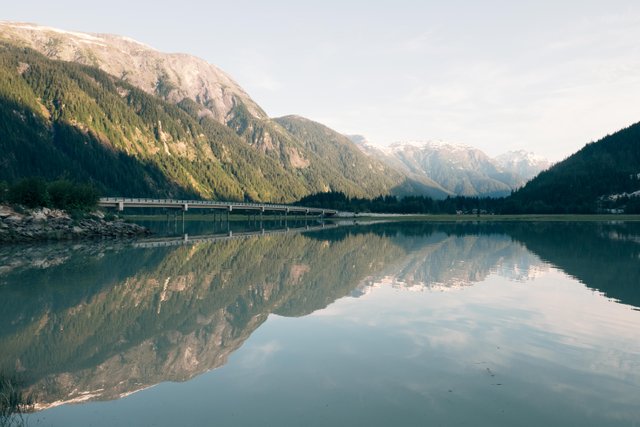 ---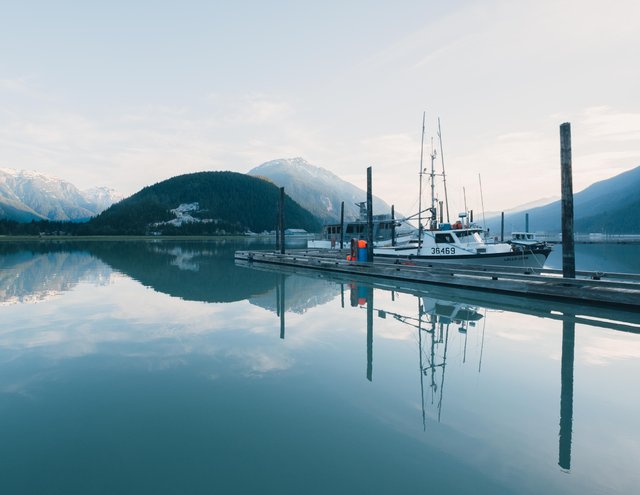 ---
---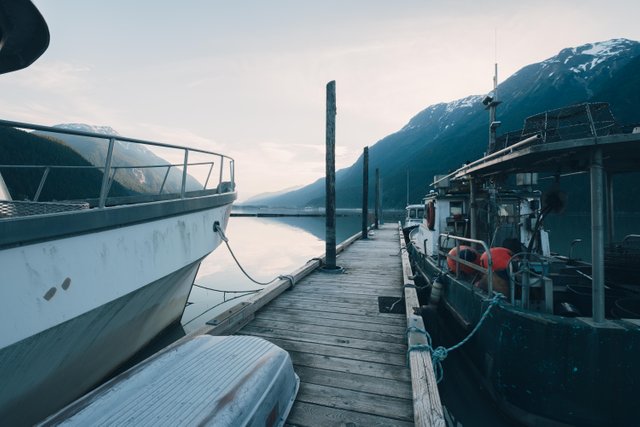 ---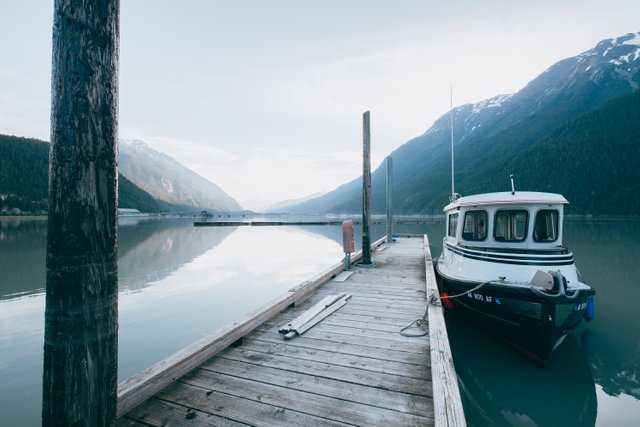 ---
Thanks for supporting me with an upvote, resteem, or comment! Check back tomorrow for our first day in Jasper!
-- Chase
Previous Posts:
Across The Border: Alaska To The Yukon
A Few Moments In Glacier National Park