Kaleiderotica post #4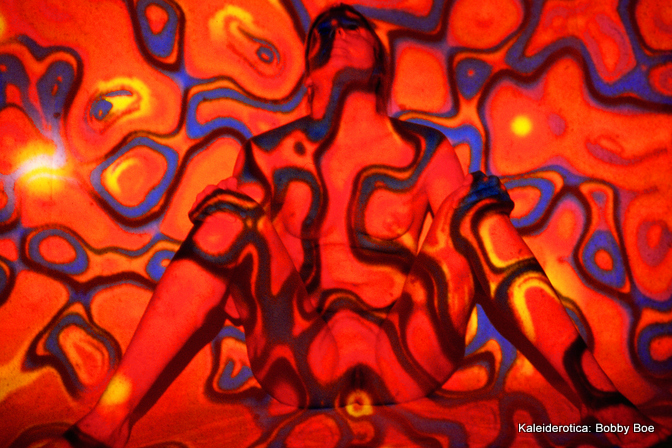 Kaleiderotica, der Wechsel zwischen den Welten:
Von Digital zu analog und wieder zurück.
Die Muster wurde wie bereits in vorherigen Posts beschrieben im Rechner digital erzeugt, dann auf das Modell projiziert und schließlich wieder mit eine Nikon auf Film fotografiert (stets zweimal um den Schatten herausrechnen zu können) um dann letztendlich als Scan wieder im Rechner für den Feinschliff zu landen.
Die gewagten Posen wurden erst durch die schattenlose Verschmelzung mit dem Hintergrund "salonfähig". Die Posen sind nicht als Provokation zu verstehen. Vielmehr geht es mir darum, durch Qualität und besondere Techniken den Freiraum für Gestaltung mit dem weiblichen Körper zu erweitern, ohne dabei sämtliche Grenzen der "Wohlfühlzone bezüglich Intimität" vieler Betrachter zu ignorieren.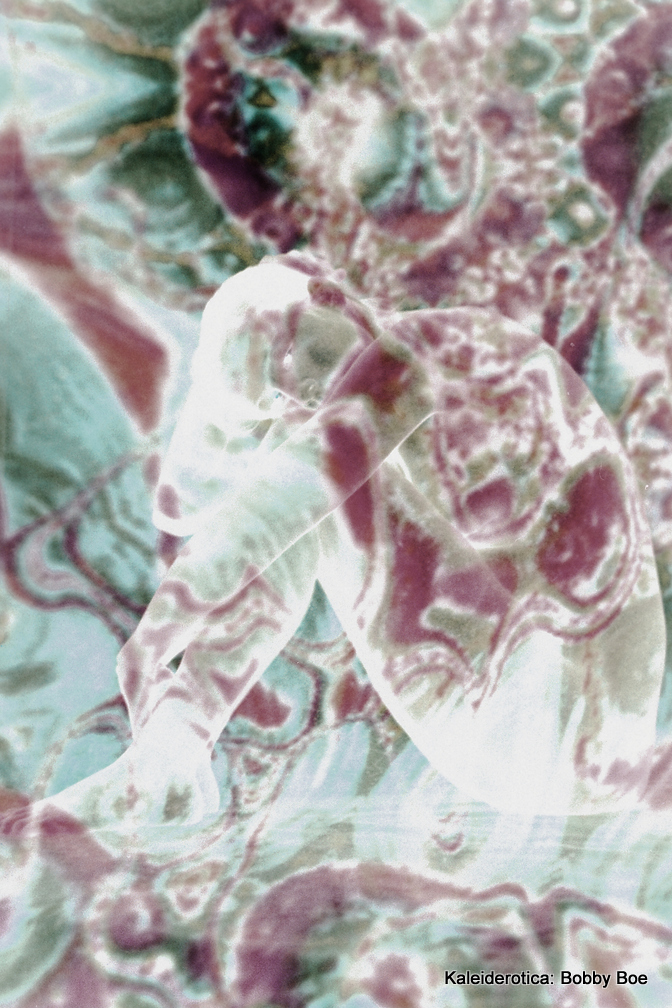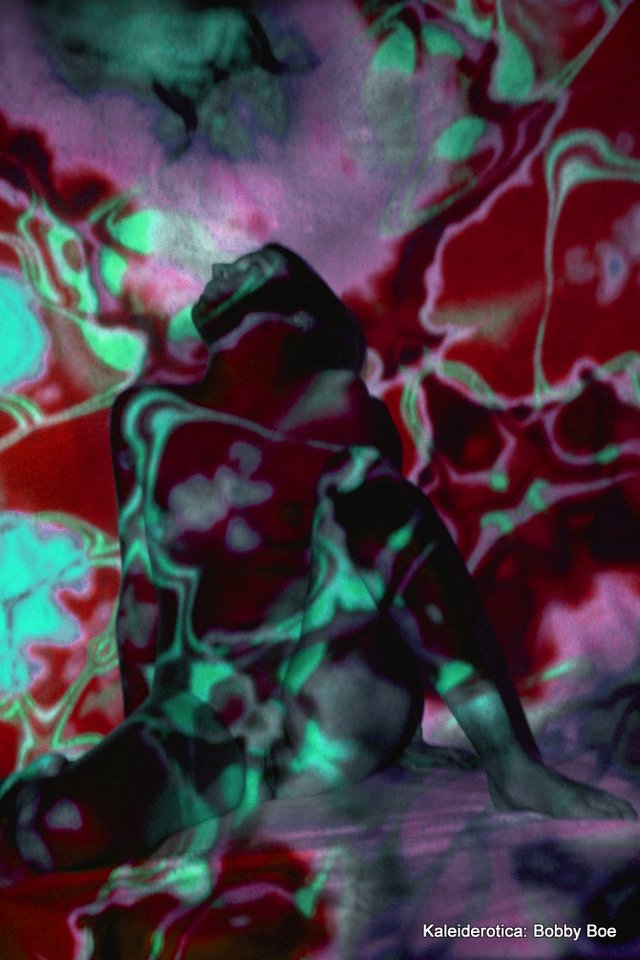 Kaleiderotica, changing between two worlds:
As described in earlier posts, the patterns were designed digitally using algorithms in a computer, then projected on the model (with and without model shots were combined later to eliminate shadows), photographed with a nikon F100 on Film, scanned and fine tuned in postproduction.

This technique of melting the figure seamless with the background allowed me to use posing that otherwise wouldn´t be suitable for exhibitions in all public environments.

It is not my purpose to provoke. Using quality and techniques is my way of "earning" a little more freedom in choosing posings of the female body.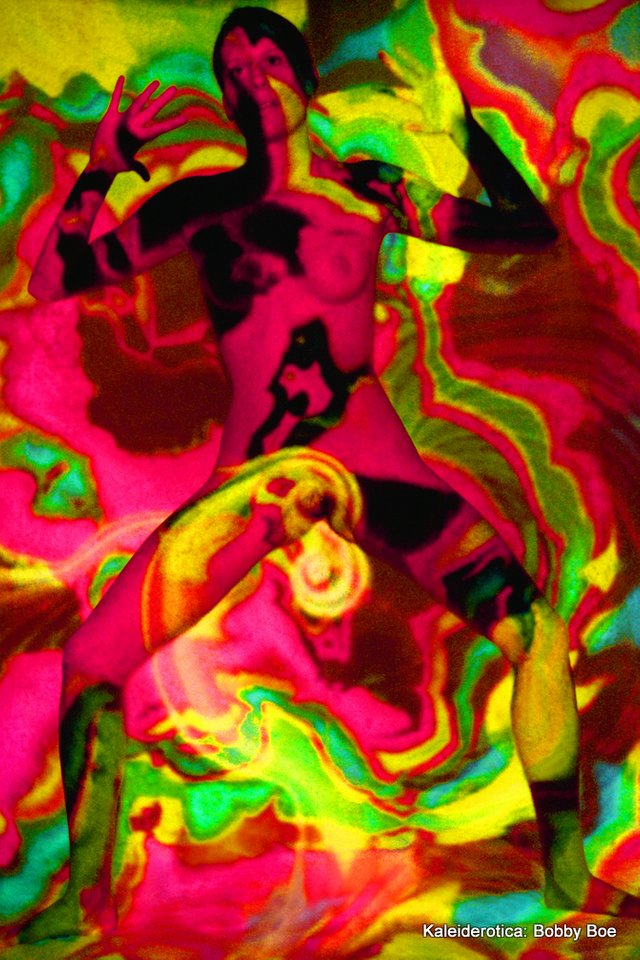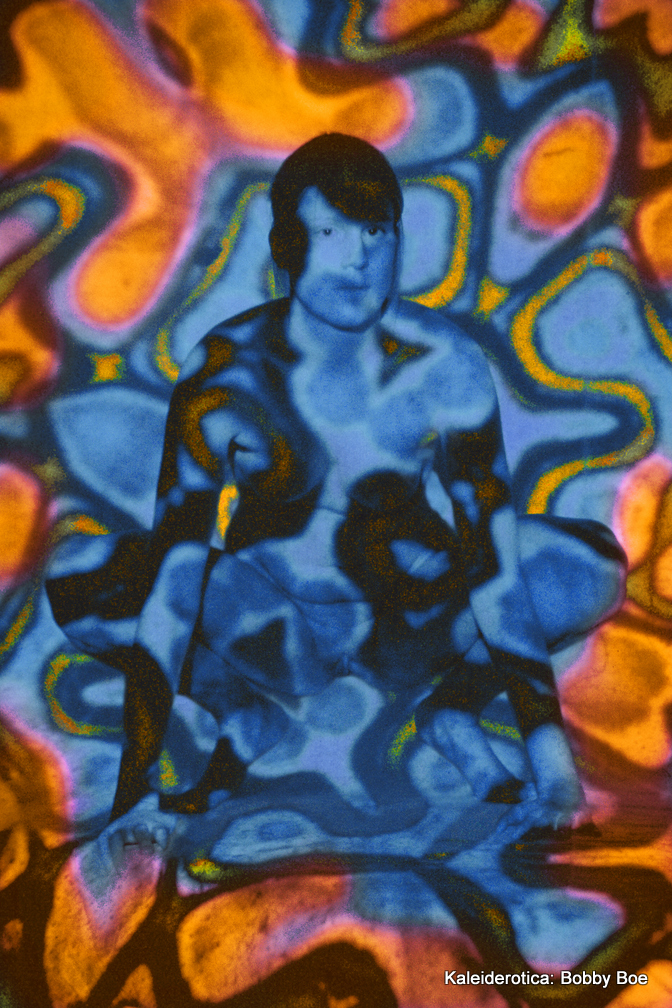 If you like to see more like this, feel free to follow.
If you resteem my post I will:
follow you
give a look at your posts
upvote those of your posts that I like