Kaleiderotica post #3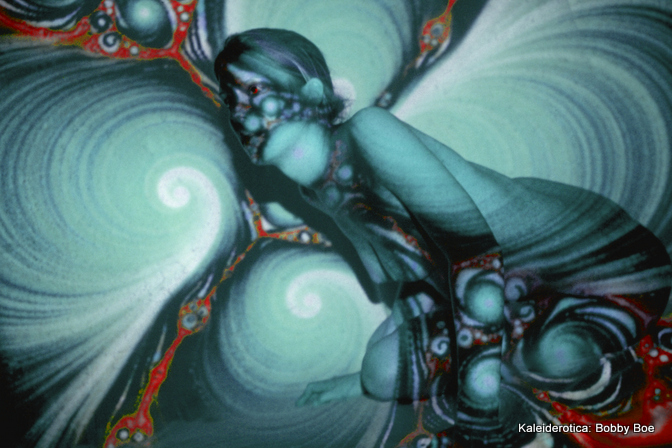 So habe ich die Schatten verschwinden lassen:
Die Schlagschatten welche entstehen wenn man im Dunkeln ein Modell mit nur einer Lichtquelle beleuchtet, machen es einfacher die menschliche Figur sofort zu entdecken. Genau dies wollte ich aber erschweren.
Mein Ziel war es, den Körper möglichst tief in die Muster "einzutauchen"
bzw. damit zu quasi zu "verweben".
Um den angestrebten Effekt zu erreichen sollten die Schlagschatten also verschwinden. Dies bewerkstelligte ich indem ich das Modell nach jeder Aufnahme bat aus dem Bild herauszutreten um dann eine weitere Aufnahme ohne sie zu tätigen. Mittels der beiden Aufnahmen , mit- und ohne Jenny, und Photoshops Ebenentechnik, war es dann einfach die Schatten verschwinden zu lassen.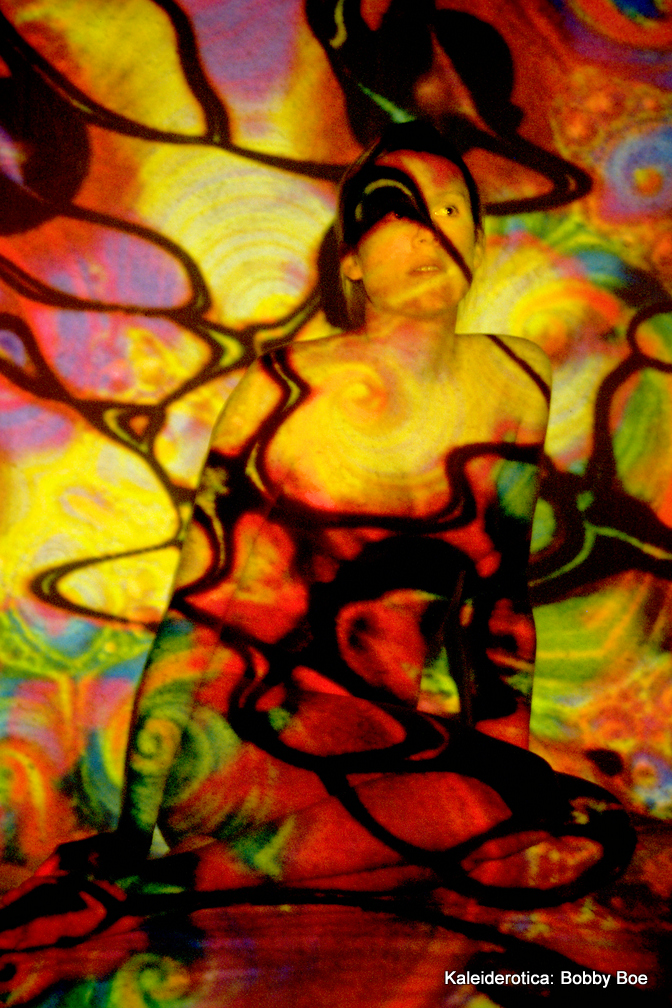 Je nach Motiv konnt ich so entscheiden ob ich den Schatten im Bild wollte, oder eben nicht.
Diese Technik erlaubte mir schließlich auch Posen zu verwenden, die ohne die schattenlose Einbettung in die bunten Muster und die dadurch erzielte "Abstrahierung", in Ausstellungen womöglich nicht akzeptiert worden wären.
Die "harmlosesten" Bilder hängen mittlerweile in einem Hotel in der Schweiz.
Die "Anderen" werde ich dann wohl tatsächlich mit dem NSFW-Tag für Euch in den nächsten Postings veröffentlichen. Dennoch haben alle zum Beispiel im Café am Wiener Platz in München gehangen ohne dass sich jemand beschwert hätte.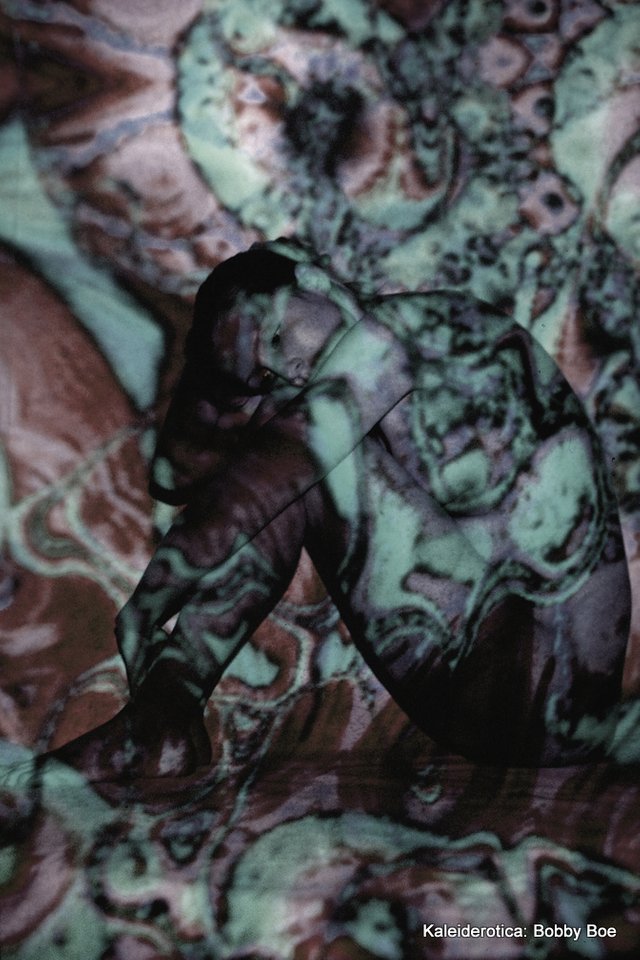 How I made the shadows disappear:
The deep shadow as a result of the model beeing illuminated by only one lightsource would make it easy to identify the human figure.

This is exactly what I did NOT want.

So I asked Jenny to step out of the picture after each shot.
This way I could shoot another picture without her but only the colorful textures on the floor and the background cloth...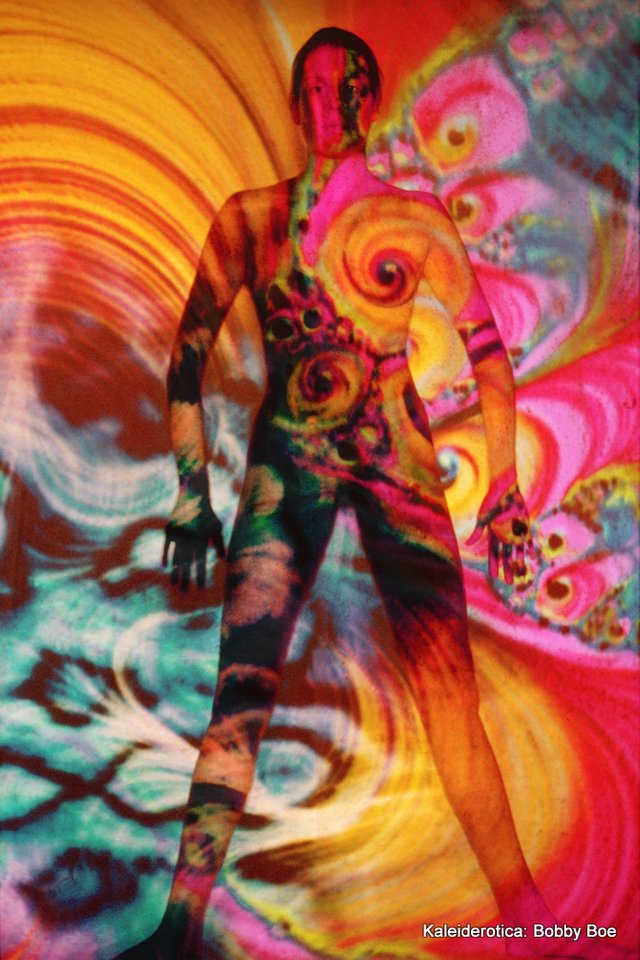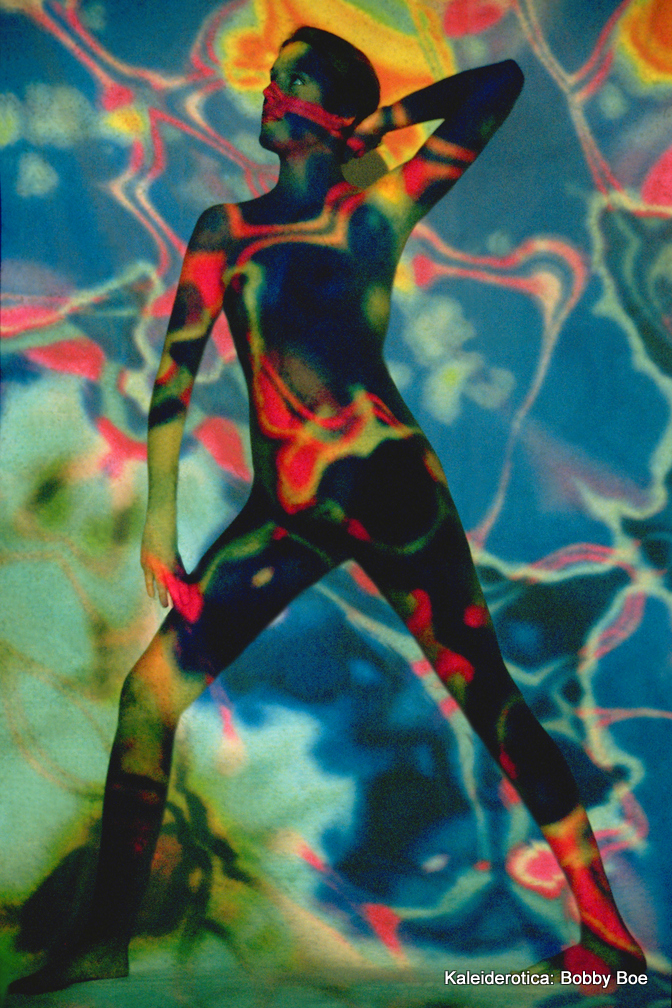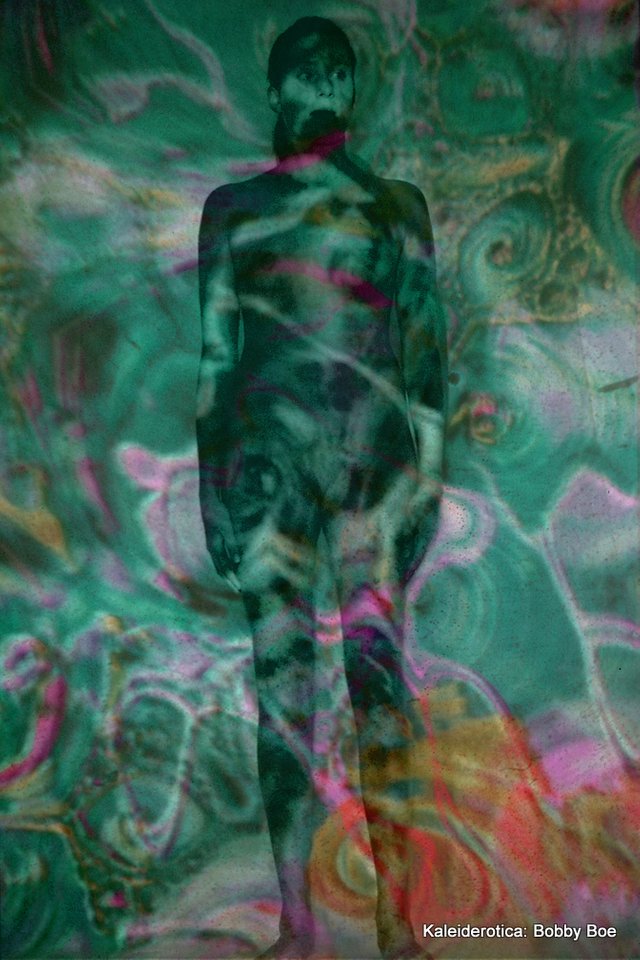 In photoshop I used both shots to easily eliminate the shadows in some pictures with the result that I could let the human body dive into the patterns and use poses that otherwise maybe would not have been accepted by the audience of public exhibitions. Most of the "harmless" pieces are hanging in a hotel in switzerland, others... I would like to show you in the following posts, tagged with the NSFW-tag...
If you like to see more like this, feel free to follow.
If you resteem my post I will:
follow you
give a look at your posts
upvote those of your posts that I like