Even though Corinth Canal now has little economic value, for for small yacht like our it saved us days of sailing to reach our destination.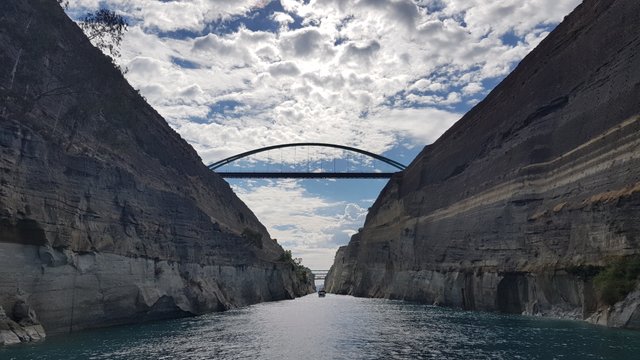 The Corinth Canal is a canal that connects the Gulf of Corinth with the Saronic Gulf in the Aegean Sea. It cuts through the narrow Isthmus of Corinth and separates the Peloponnese from the Greek mainland, arguably making the peninsula an island. The builders dug the canal through the Isthmus at sea level; no locks are employed. It is 6.4 kilometres (4 mi) in length and only 21.4 metres (70 ft) wide at its base, making it impassable for most modern ships. It now has little economic importance. Wikipedia
Image taken with Samsung S7 Edge.