I came across this tree today…
In a nearby yard. It is autumn here and leaves are falling, but this tree has been long dead for many years. It is some sort of maple tree but sturdy as all get out. It has held onto its branches through many storms and heavy winds. I always admire it silhouette against the different skies, blue or otherwise. Today the sky is a crisp clear brilliant blue. The trees stature, Creates a beautiful silhouette. I would imagine eventually time, decay, Insects and weather will be this trees demise. Until then I will enjoy what beauty it has Left.
I call it Dead Halloween Tree…
Because it is dead and it is near Halloween. Ha ha Ha ha ha ha ha. I took the picture with my iPhone in both color and black-and-white. I don't know what your favorite is, but the mood is generally different between the two. I'm kind of liking the brilliant blue sky rather than the gray one. I typically lean towards black and white photos but this time the color speaks to me.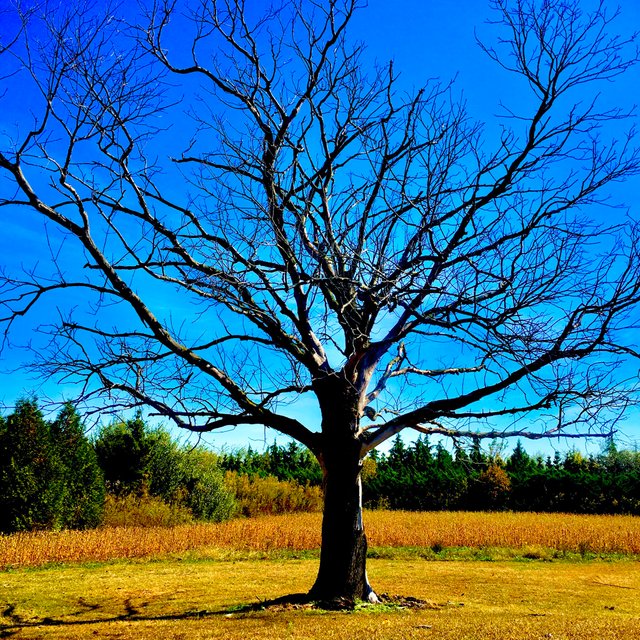 Photo by BDMiller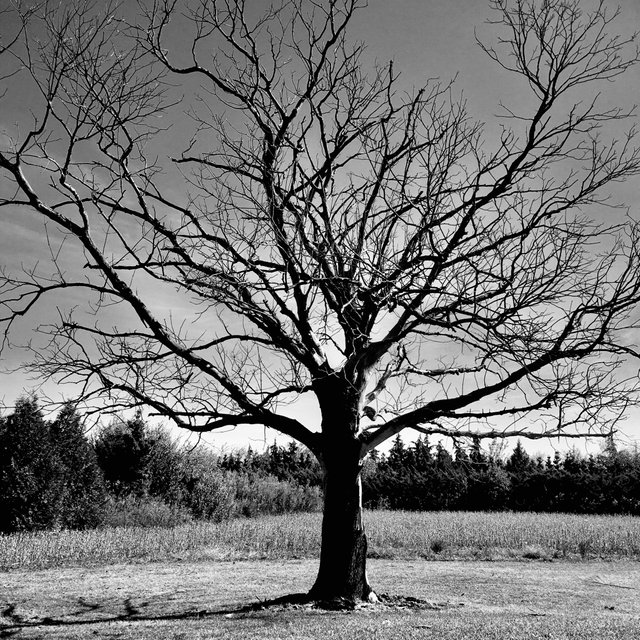 Photo by BDMiller
Until next time have a great day!