Tea and a Moment of Appreciation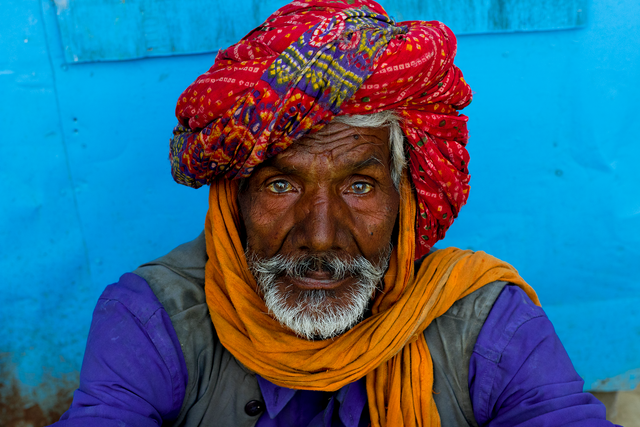 I was tired after spending the day in visiting one of the historical monuments in nearby. This place was in the outskirts and i was waiting my bus back tomy hostel in Udaipur, while couple of guys from the Teashop nearby started to engage in a conversation with me. Realizing i was not a localite the guys insisted i had tea in the shop nearby with them as there was still 20 mins for the bus.
That is when i met an old man who wore a Purple Shirt, Dhoti and wrapped a red turban on his head.
He was smoking at that time, seemed relaxed and unperturbed about the surroundings. Just like someone smoking pot would be.
Hmm. You never know
Like most of the conversations , this one also started with a friendly smile, followed by questions about my whereabouts and inquiries about rest of my visit.
The man seemed really friendly to me and something about him made me remind about the portraits of Steve Mccurry.
Man! I'm a big fan Steve's Travel Photos.
His compositions are pretty simple, yet so appealing to Eye.
This kind of made me want to ask him if he would be okay if i clicked his Pictures.
To my delight , he readily agreed.
In fact, he suddenly cheered up.
What

Happened

Next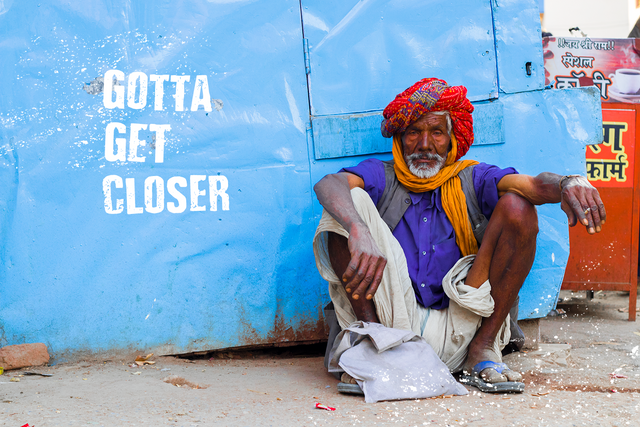 Rakt Talai , Rajasthan, India
I started with a wide shot in which i made sure his face in the on the top right, following the rule of thirds. The shot was good , but it was not good enough.
It was not really about him.
The surrounding was kind of being a distraction.
So I just had to get closer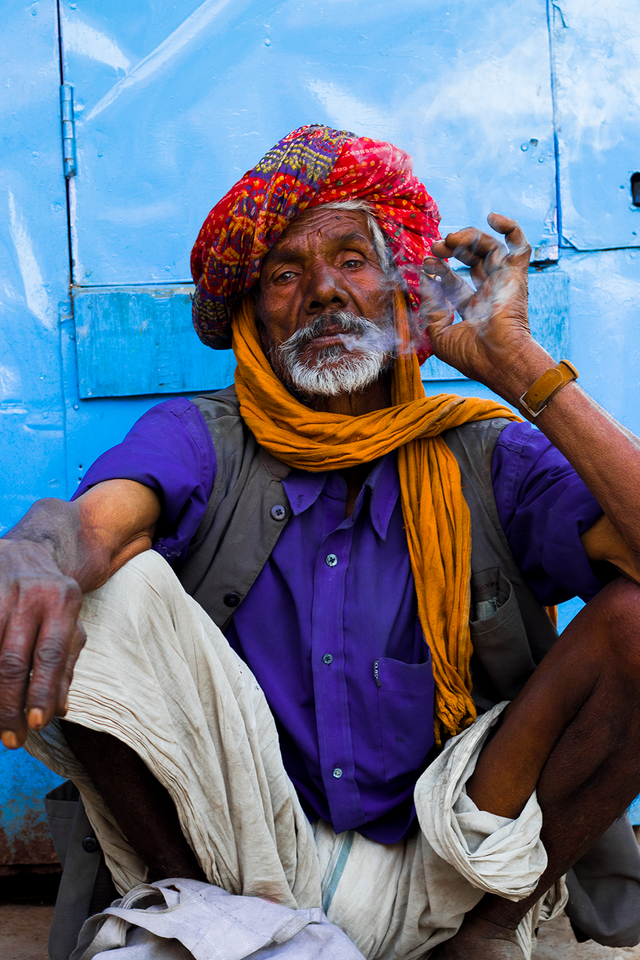 Uff...So Much Swagger
Decided to vertical Mode next, I made him take a drag of Beedi/Pot and timed the shot exactly while he let the smoke out his mouth.
Well, I took these pictures after sundown and the lack of light meant that i had make the camera's shutter speed slower.
This in turn meant that smoke would turn out to be hazy.
Hmm. Not as perfect as i wanted it to be.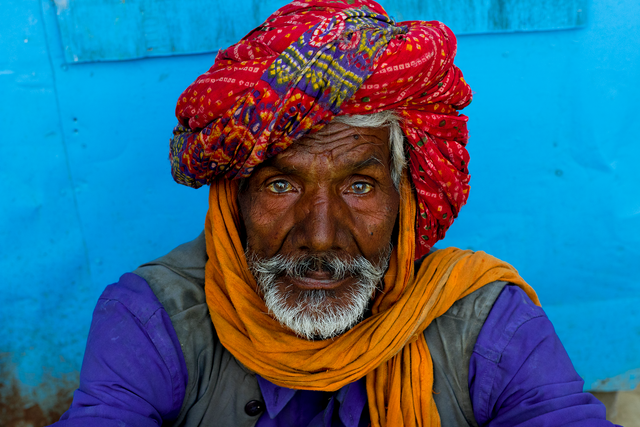 Love the Rajasthani Turbans
Last of the lot , My personnel favorite in which i made him look directly into to camera.
Simple Landscape Mode Photo, shot above Eye level.
Exif:
| Shutter Speed | Aperture | ISO | Camera | Lens |
| --- | --- | --- | --- | --- |
| 1/60 | 2.5 | 200 | Canon 80D | 50mm 1.8f STM |
Note:

My Recent Blog