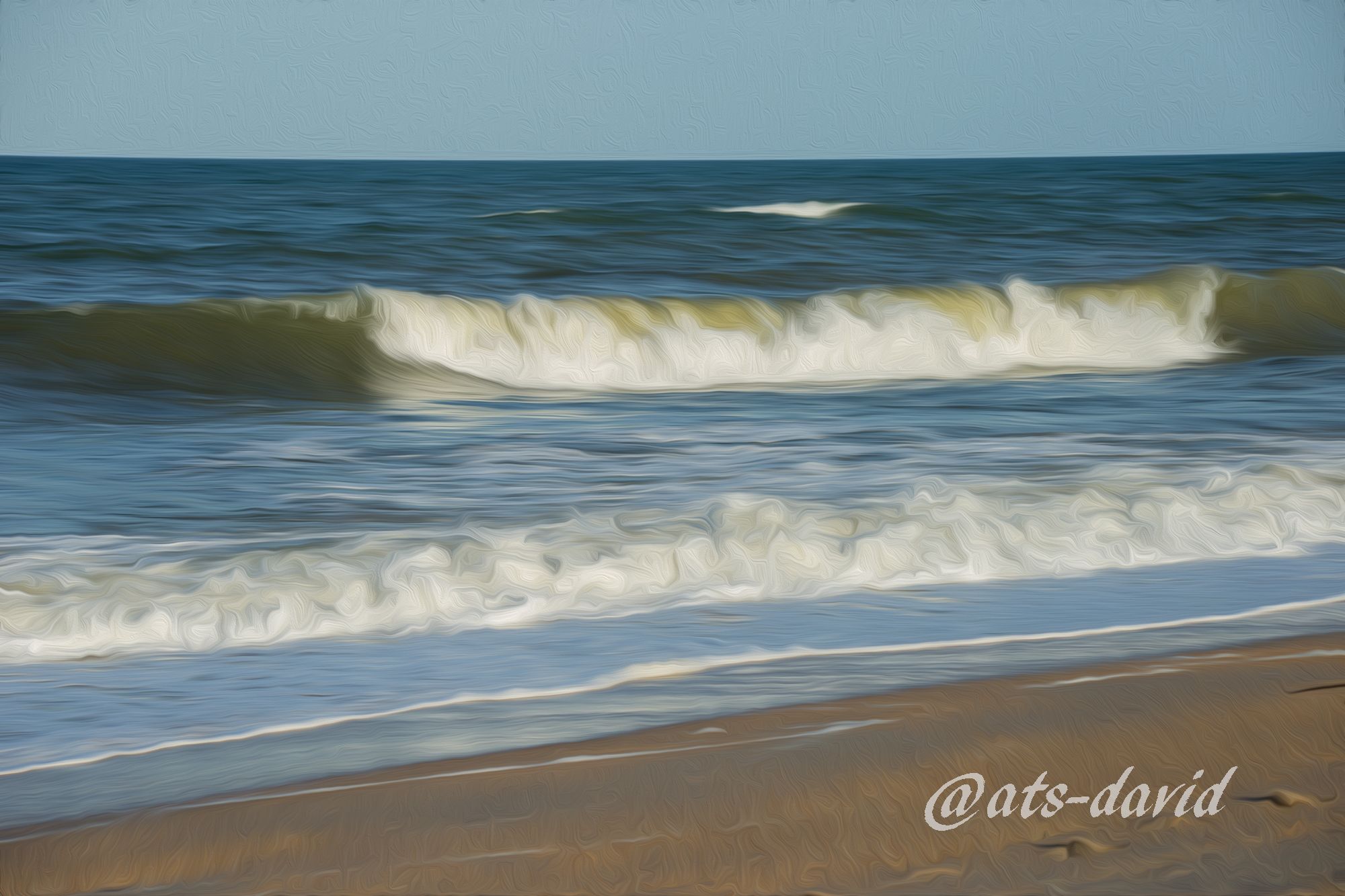 The world-famous beach photography series is back...and not a moment too soon!
We had a beautiful spring day this past week, so my wife and I decided to take advantage of it and head to the beach. We hopped in the car, started down the road, and...
Oh, no! Our tire pressure was low in one of our back tires!
I pulled into the nearest gas station to put air in the tire and check for any damage. And wouldn't you know it...there was a nail stuck straight into the tread. Luckily for us, there was a tire store/mechanic right down the street, so we were able to get it patched, ate some food at a restaurant next door while we waited, then continued on our journey to the beach.
We would be arriving at the beach a little later than we had hoped, but the early-evening scene worked out well for us in the end and now I'm here to share some of that adventure with you! If you're not familiar with this series, you can find previous installments here:
What a Beach! Volume 1.0
What a Beach! Volume 1.1
What a beach! Volume 1.2
Here's what we saw on our most recent trip...
---
After some fire damage a couple of years ago and storm surge damage from last year's hurricanes, the boardwalk over the sand dunes was replaced. But the new faux-wood structure didn't deter this little sprout from finding the evening sun.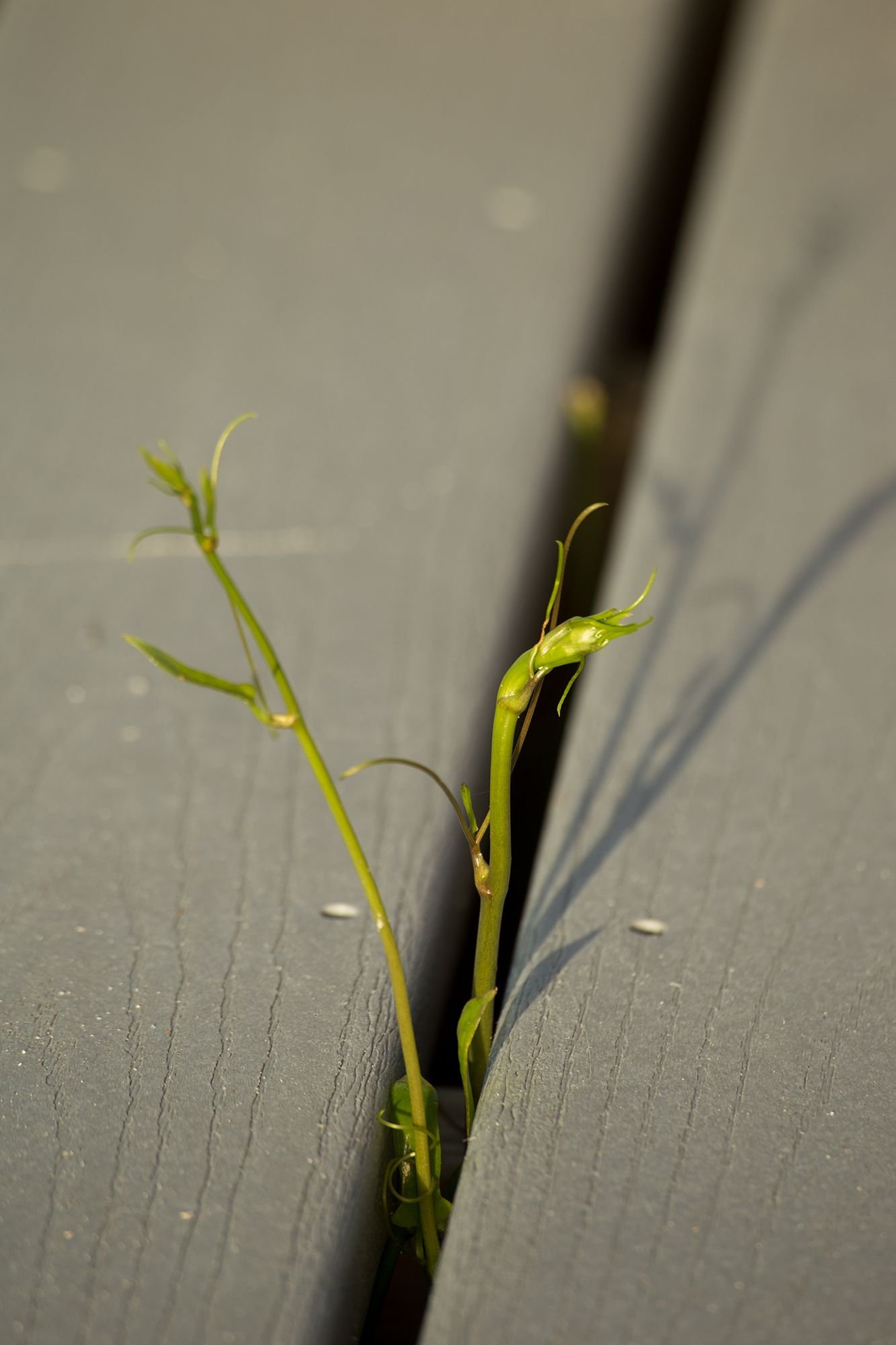 Before we could even make it to the beach, we spotted these cuddly little creatures in the dune grasses. They were at least five or six feet long and didn't move a muscle the entire time we stood there taking pictures.
Don't you just want to squeeze them and take them home with you?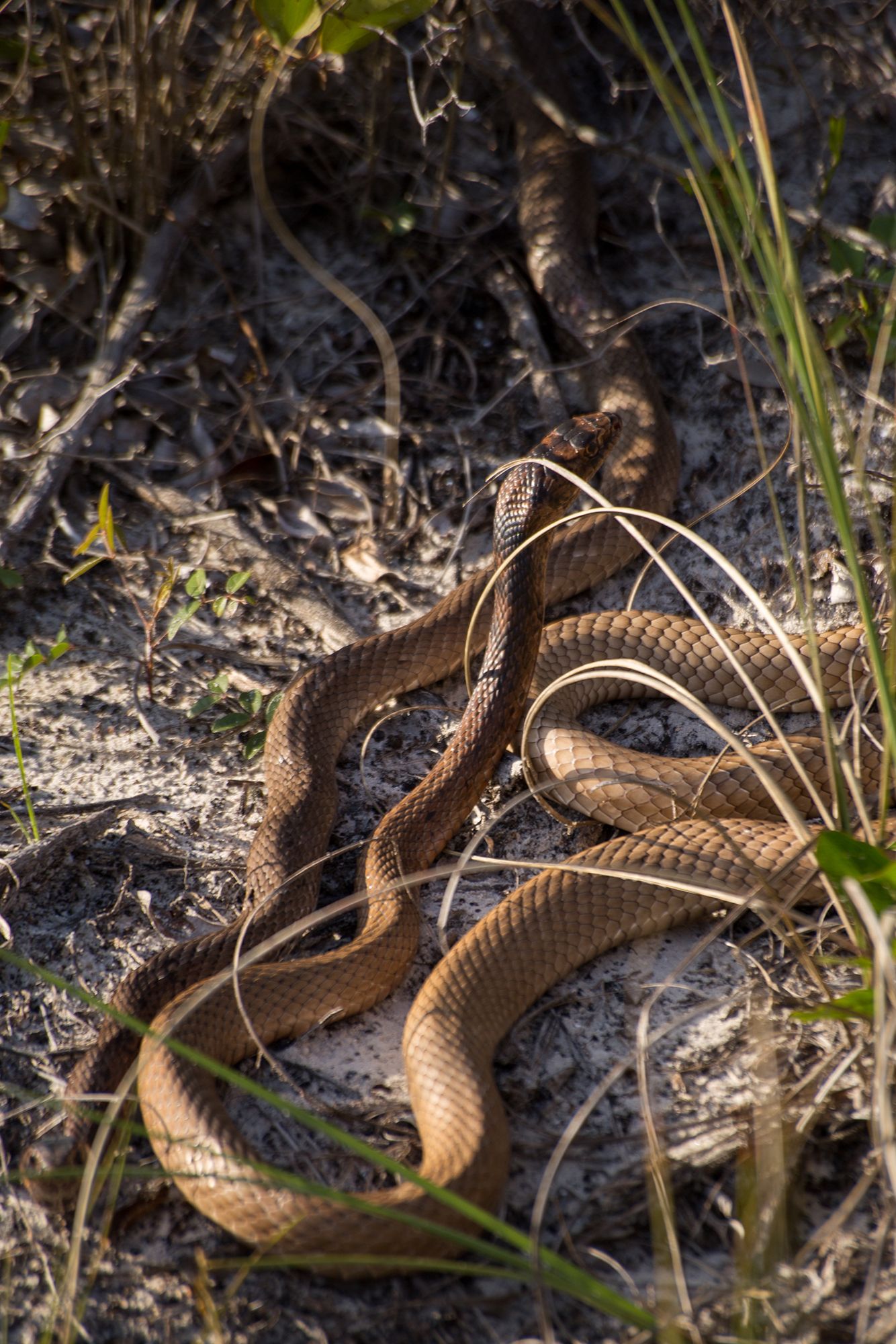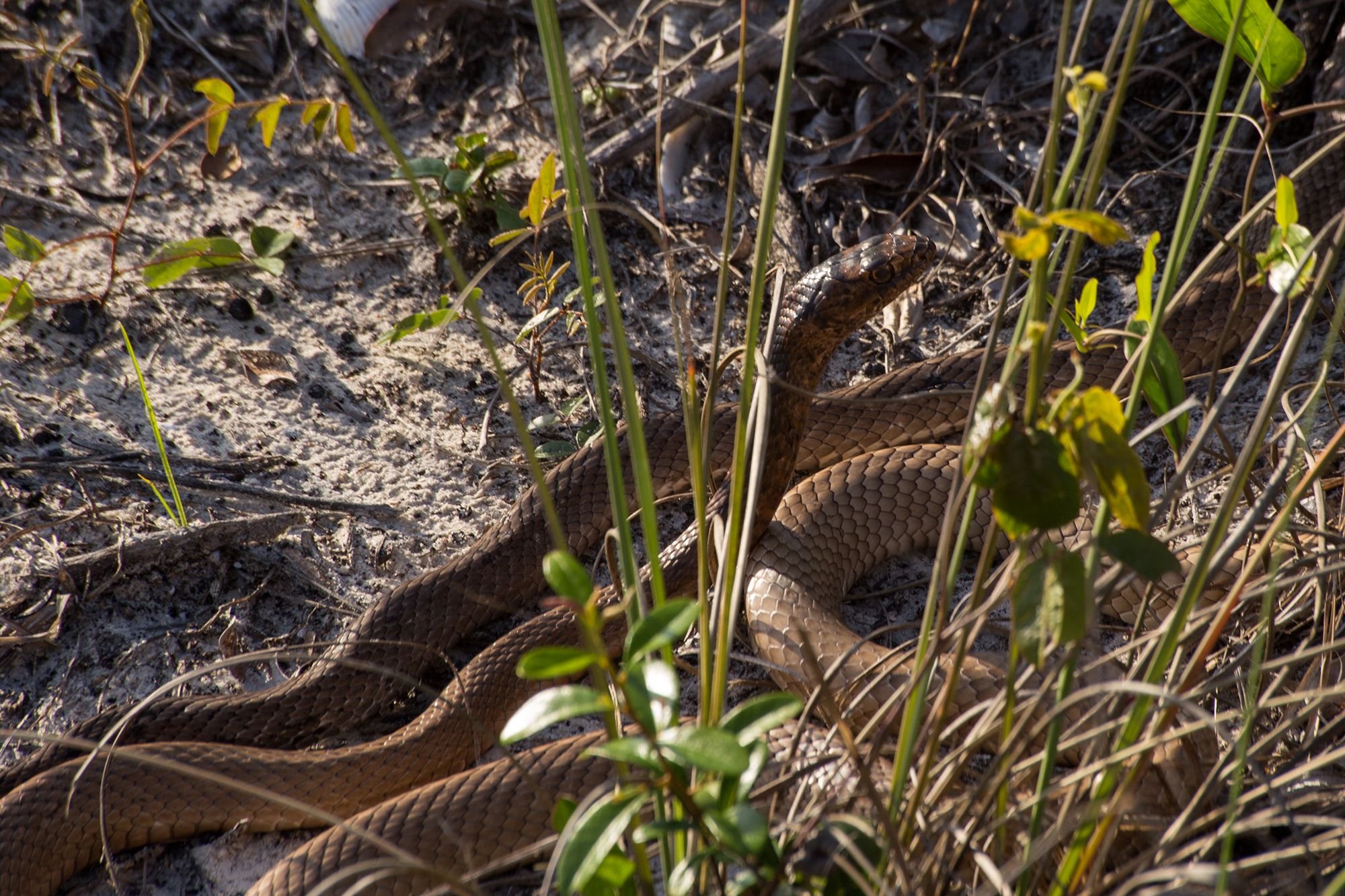 After my wife was sufficiently satiated by this spring scene of scaly snakeskin provided by these slithery serpents, we continued up the stairs to the top of the dunes.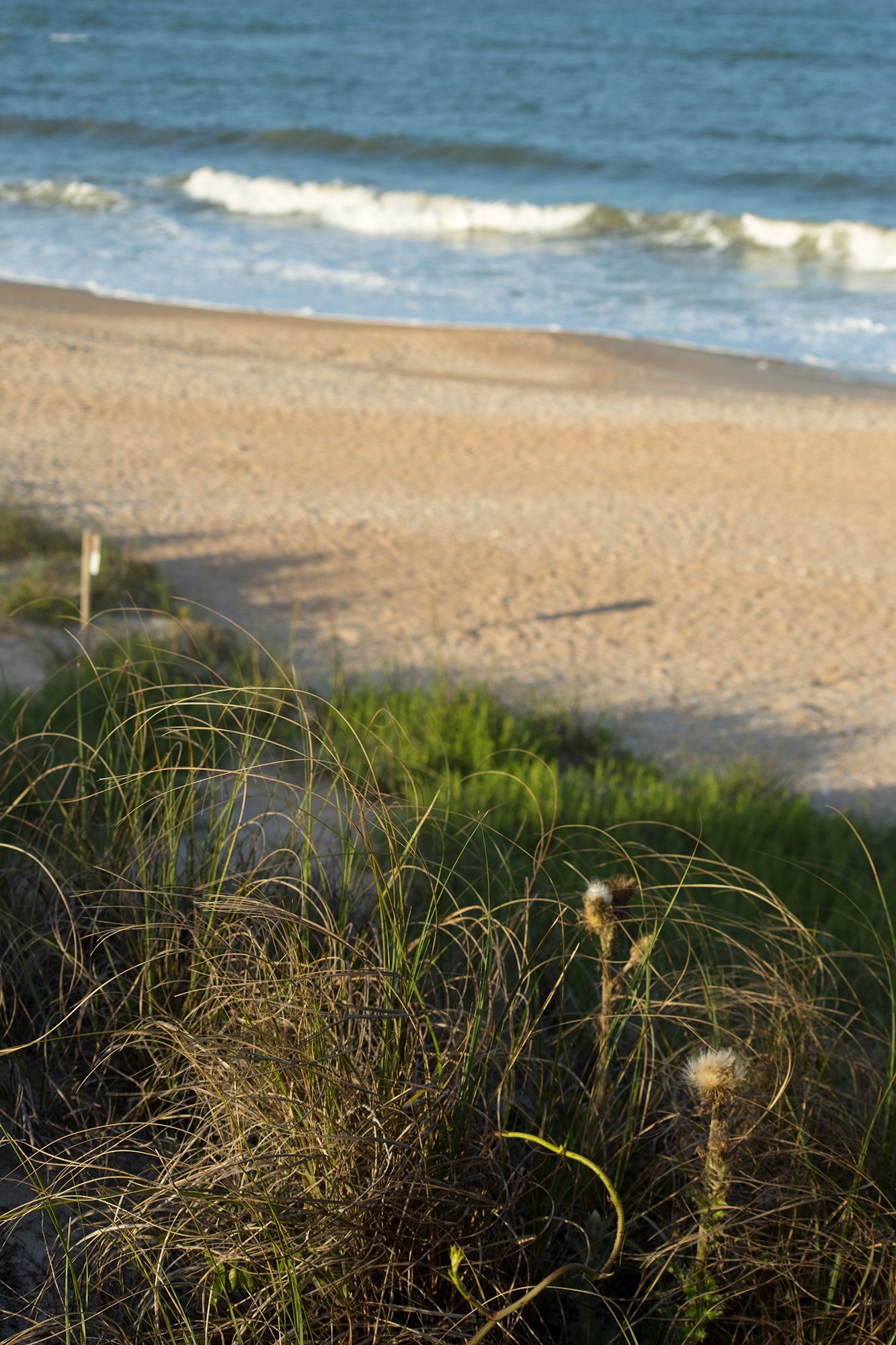 It would be a long way down from there, but the lure of the Atlantic sands kept us motivated to reach our goal.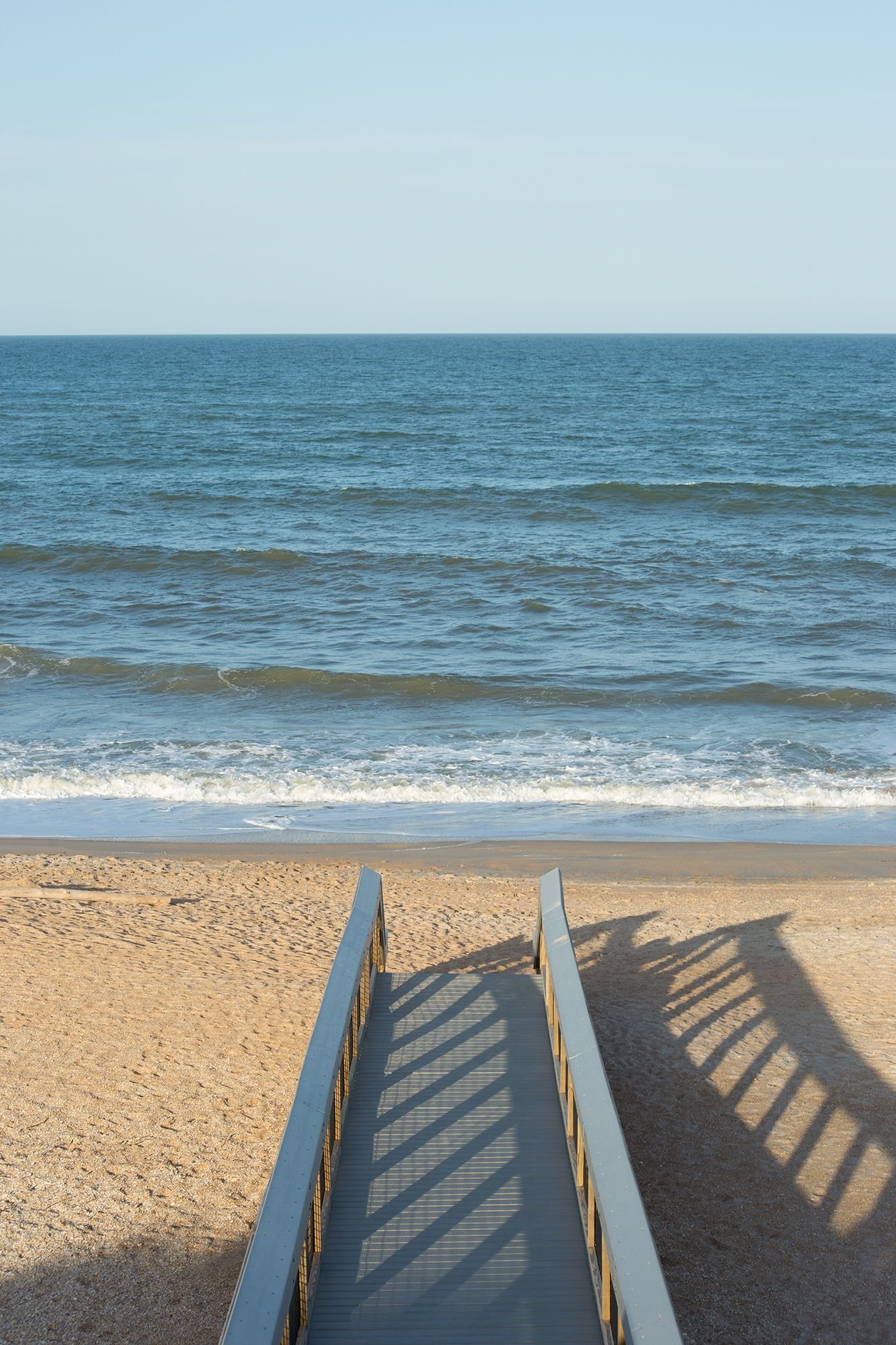 We made it!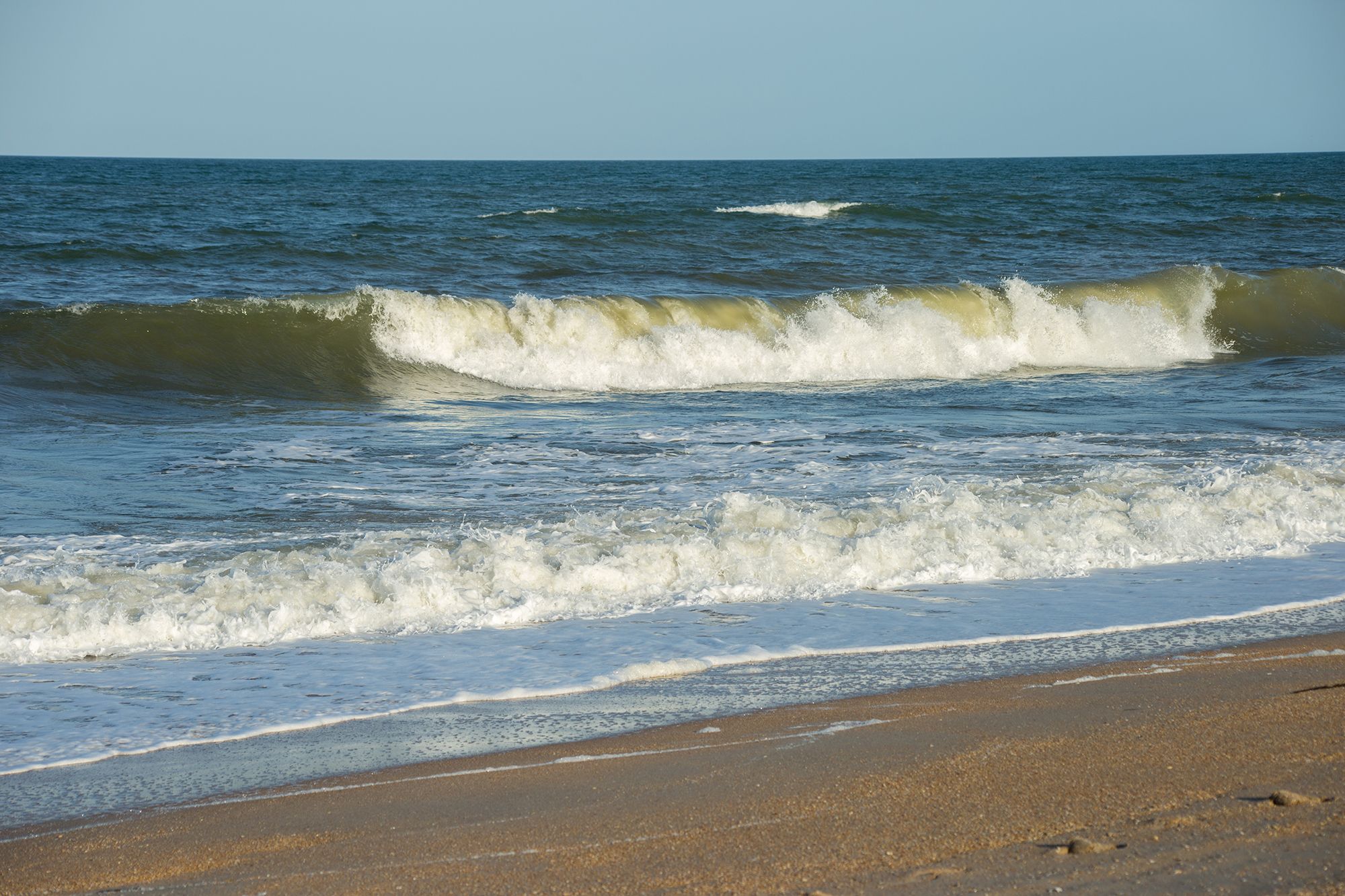 Once our toes hit the sands, we felt that we were not alone. Something was on that beach with us. Possibly something treacherous! We could feel that we were being watched. Lots of beady little eyes were gazing at us from all directions.
But what great beach predator was focused on us? What was out there that was most likely...stalking us???
We found a clue...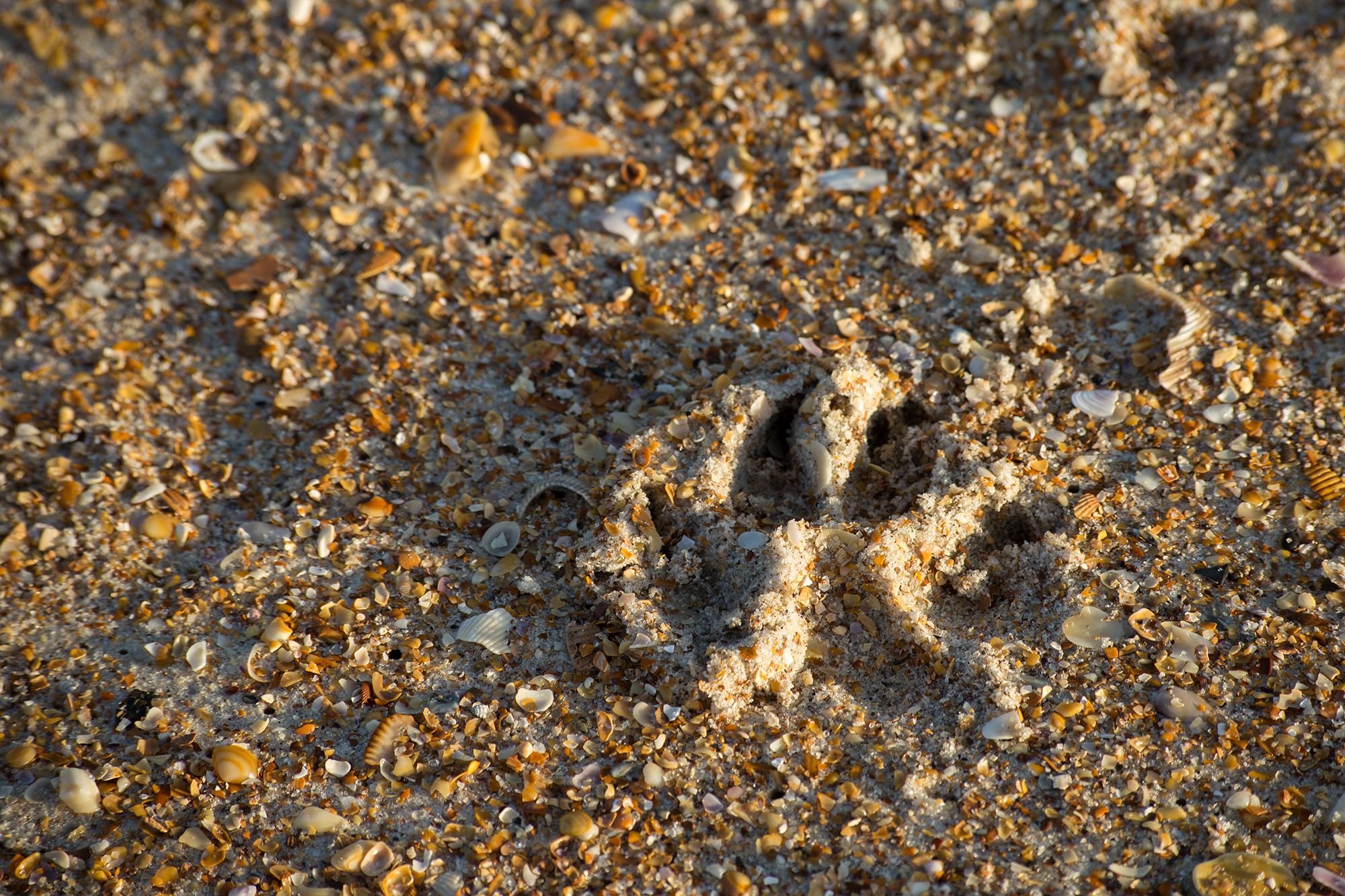 Not being familiar with the beach fauna, we figured that this footprint must belong to a fish or something that lives in the coastal waters. After all, it was feeding time, so it made sense that these creatures would be looking for food. And they couldn't eat dinner and then immediately go swimming again. They would have to wait 30 minutes for their food to digest, otherwise they'd cramp and possibly drown.
We were in a precarious position out there in the sands. We were not in our natural habitat. We were out of our element. We were exposed.
A little panic began to set in. But we remained strong and decided to continue forward.
We found something else that tipped us off that this was likely a creature of the sea variety.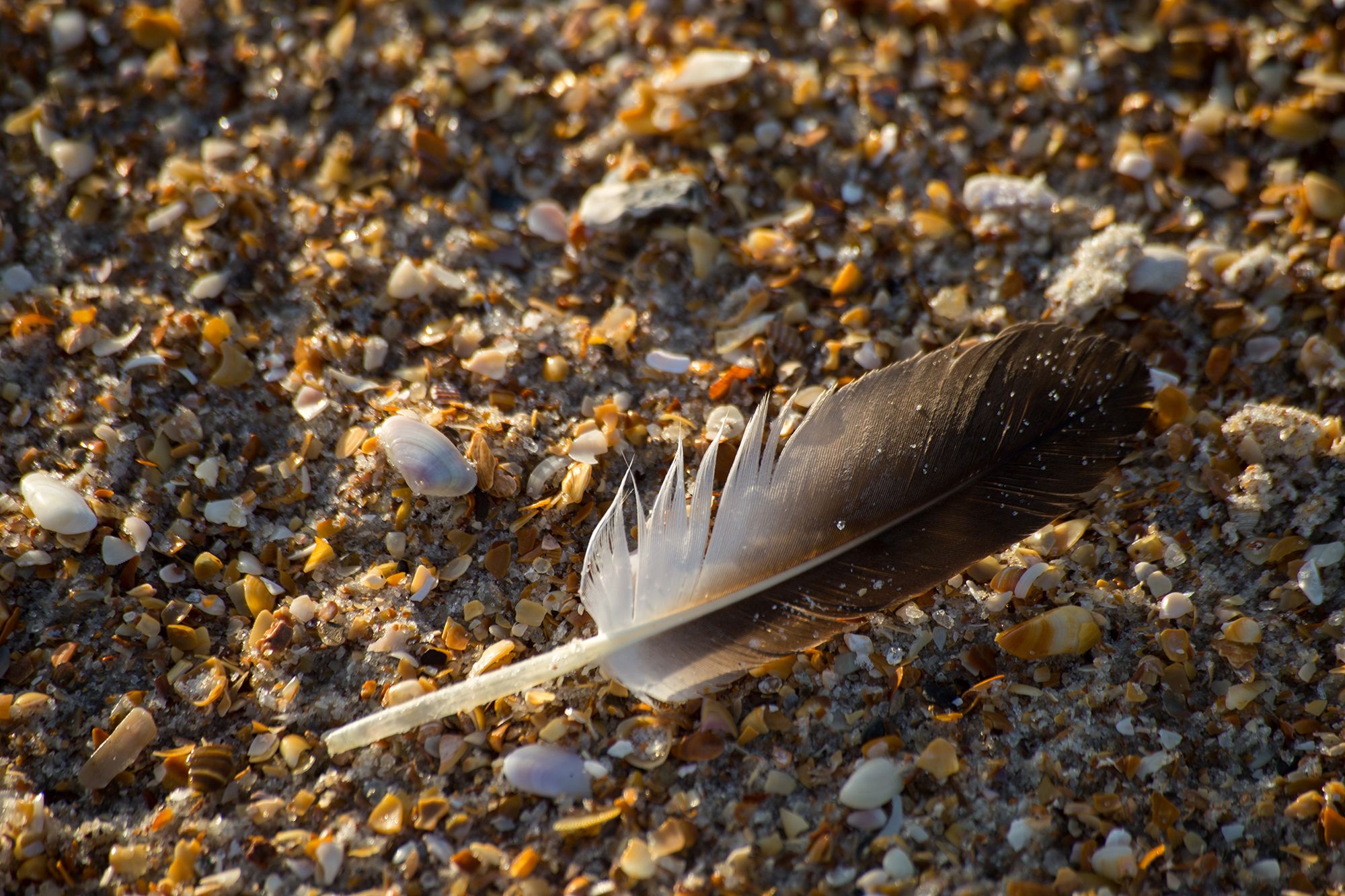 With the additional information at our disposal, we decided to pick up the tracks again and followed them down the beach.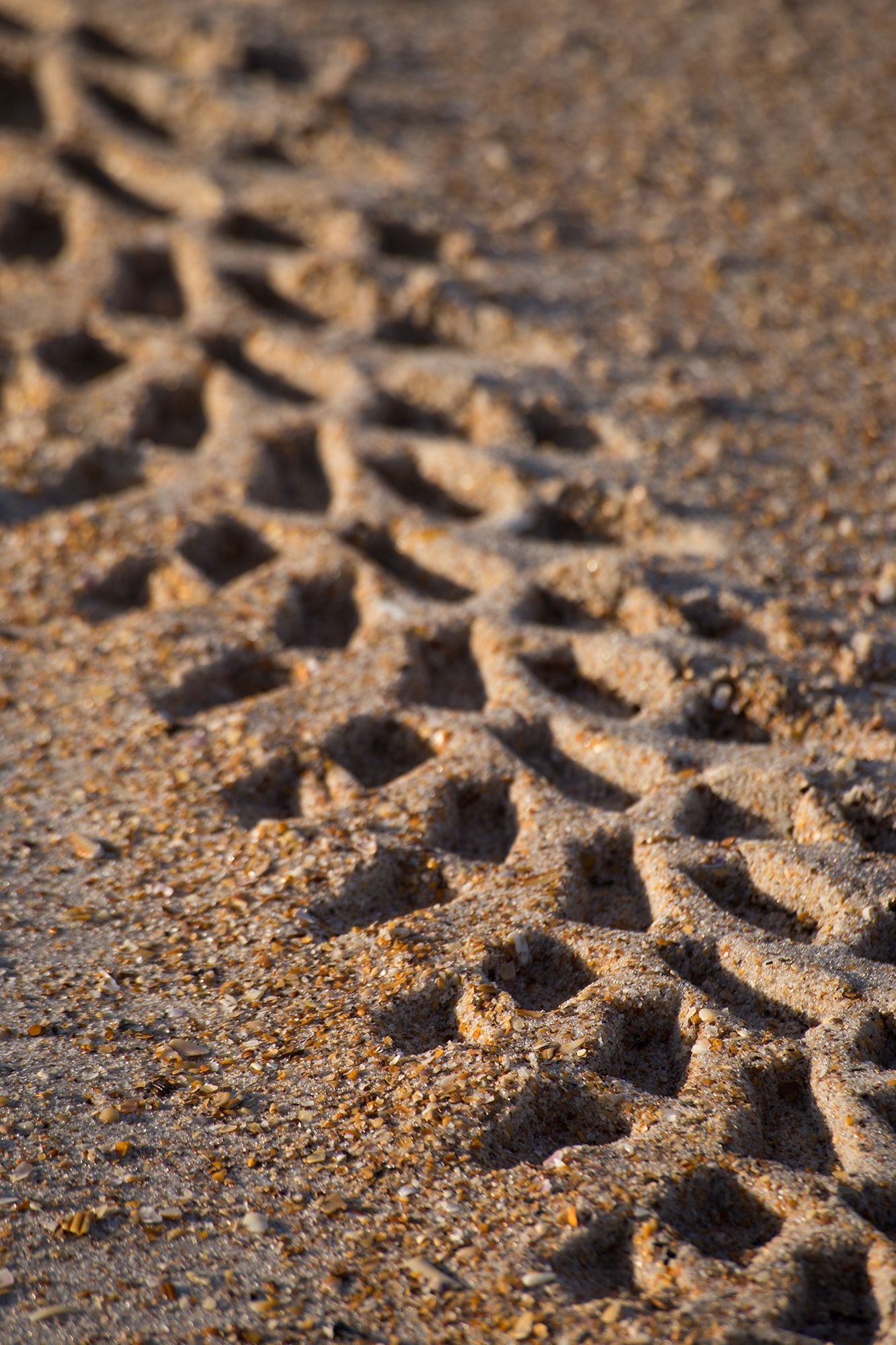 We must have been getting a little too close to something we weren't supposed to see. After a few minutes of tracking this mysterious beast of the eastern seaboard, a Navy helicopter was scrambled to distract us from our search!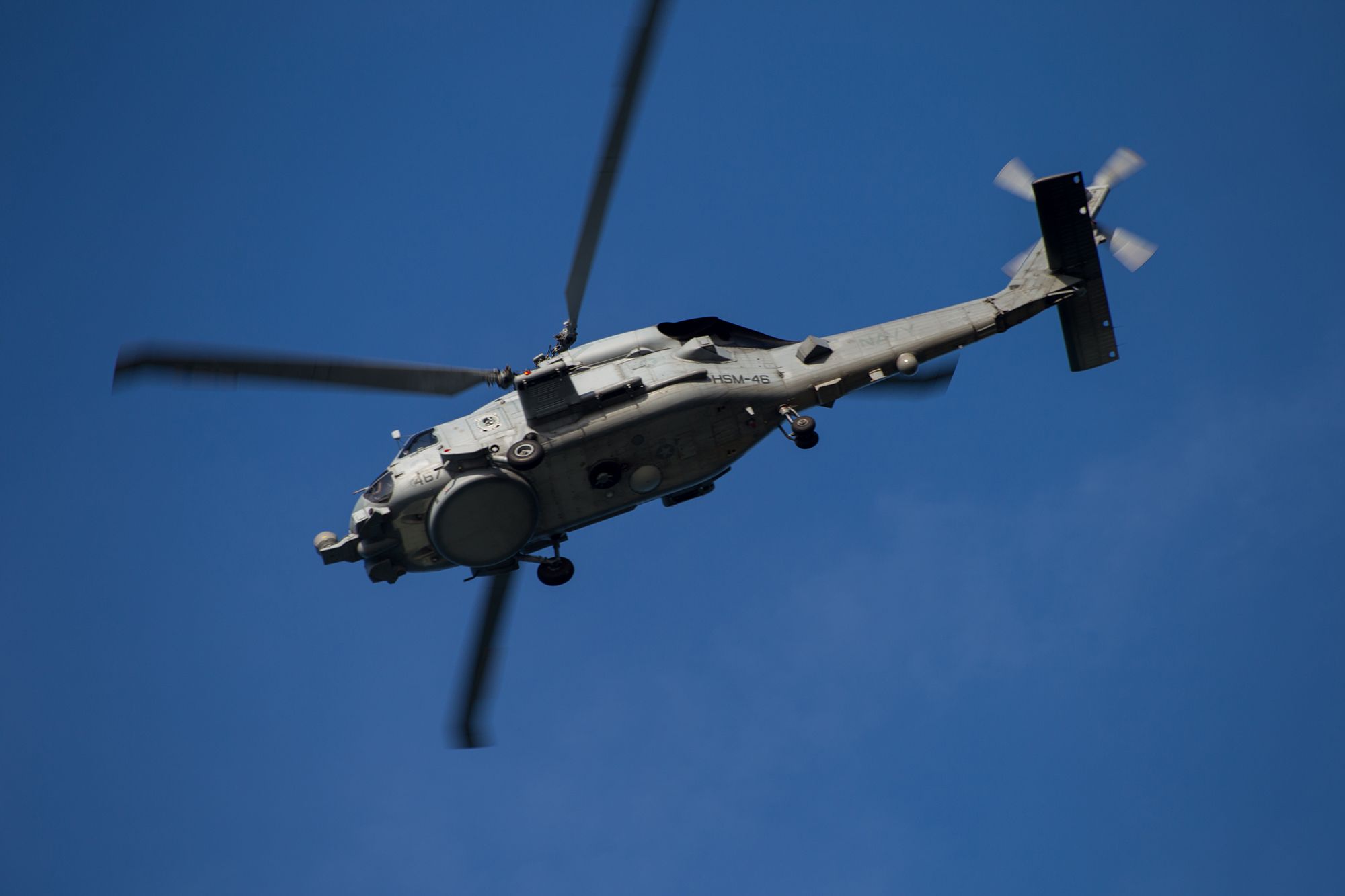 Nothing was going to scare us away. We were determined to beat the odds...to not become prey...neither to the savage animals of the seashore nor to the savage animals of the state!
After our close call with the military, we saw it.
It was standing right in front of us.
The beast that had eluded us for so long and had caused so much emotional anguish.
Staring at us as if it had already decided that we were its next meal.
We were frozen with fear.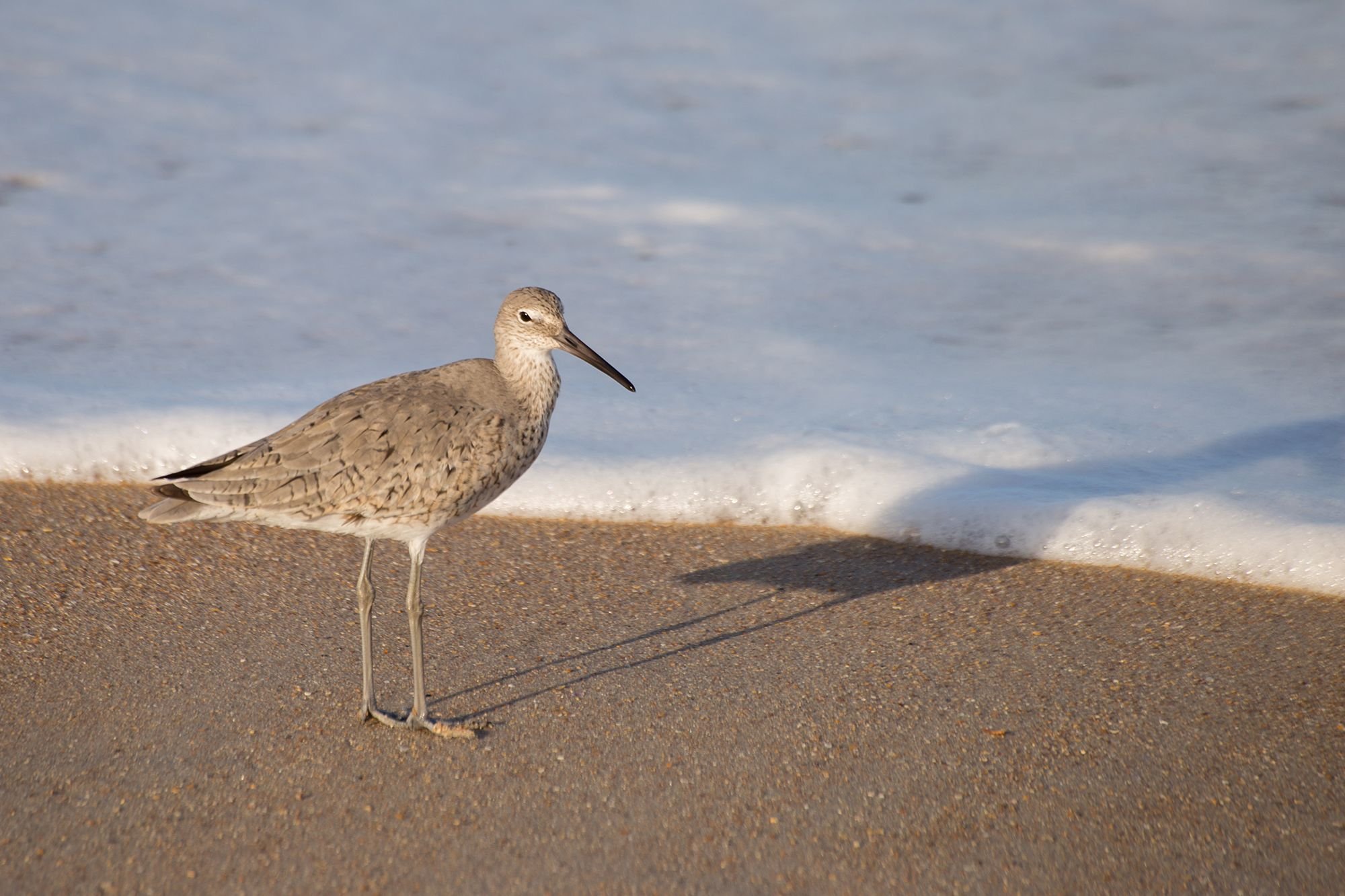 Oh...yeah...
It was just a bird.
However - he did have a friend with him. So it wasn't completely safe for us. Strength in numbers, you know. And they were in fact hunting...just not for us.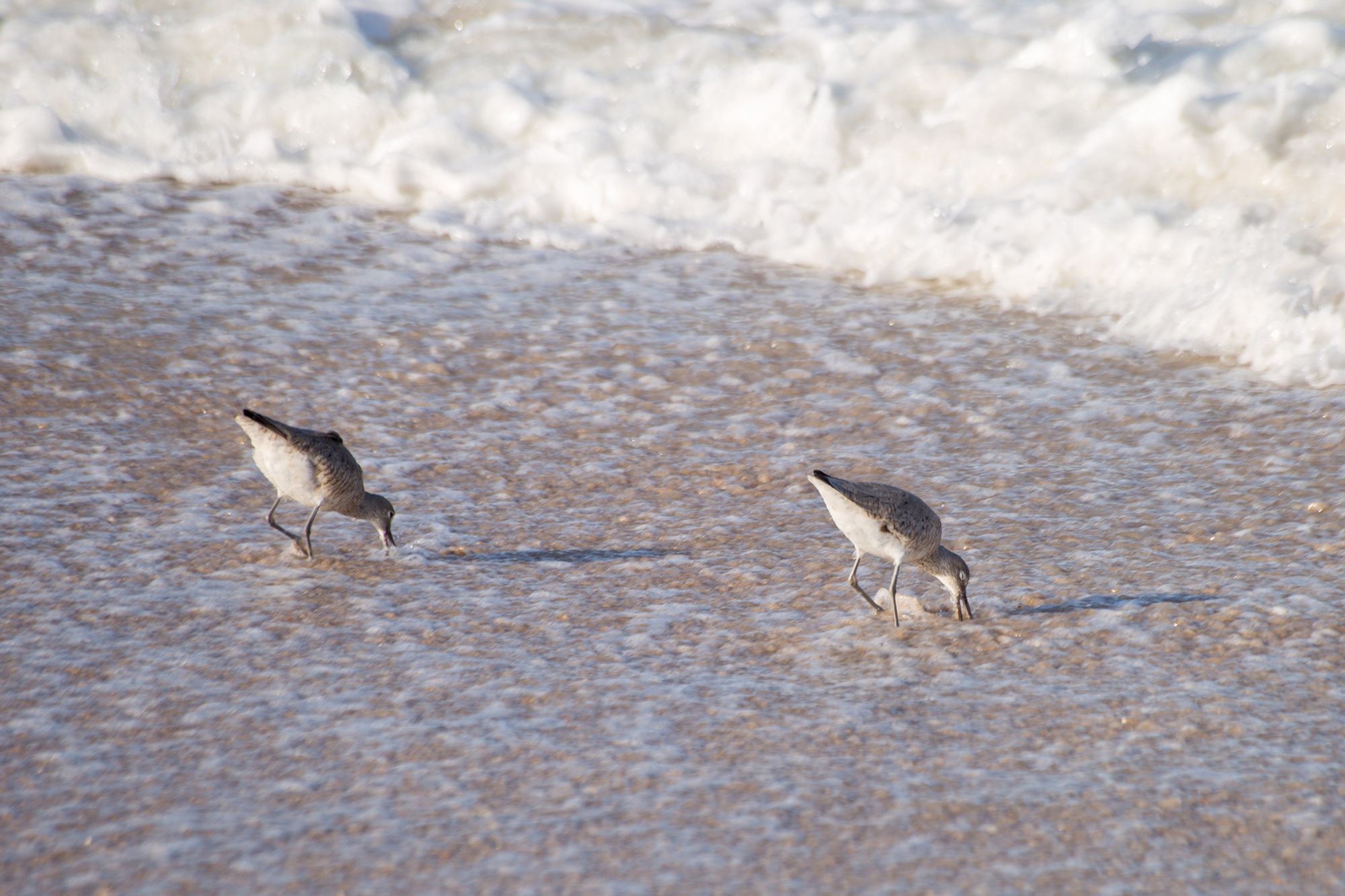 What a relief that was!
With our nerves now calmed, my wife and I were able to just enjoy the sounds of the crashing waves and the blowing wind. It was a nice break from the day's mishaps and the scary encounters we had with nature.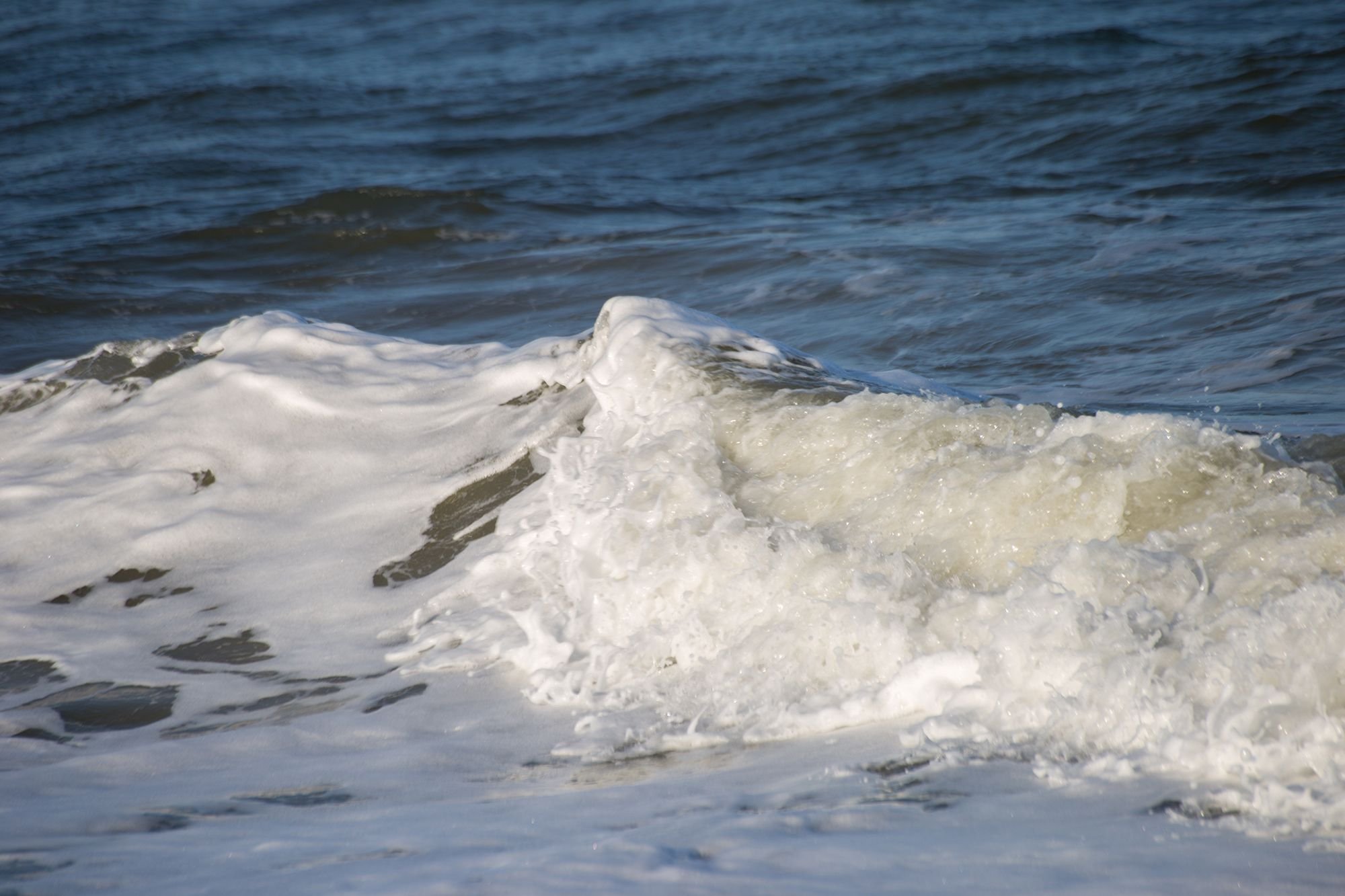 We spent some time there in order to save energy for our trek back to our familiar lands...which will be shared in Volume 2.1, so stay tuned!
All photos were taken by me with my Canon 6D.
---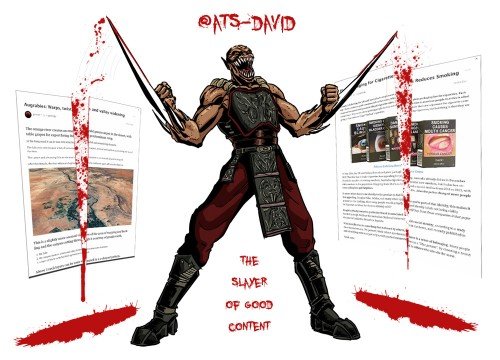 ---
VOTE FOR ME!