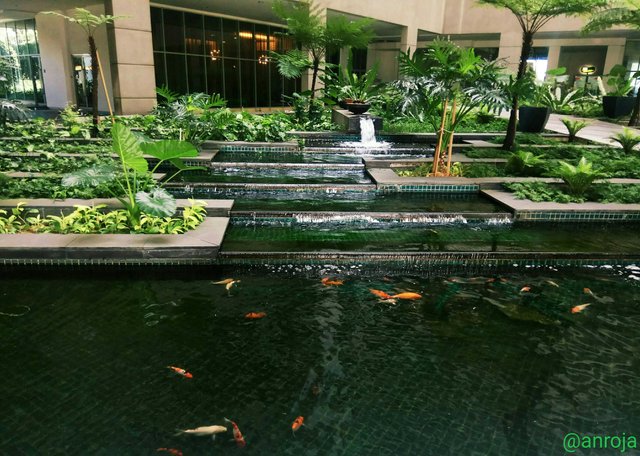 When I visited Malaysia, I stayed at the Regalia hotel. The hotel is very close to the city center of Kuala Lumpur and not far from the Petronas Twin Towers. Access to the hotel is also quite easy with the toll road.
I don't say too much about this hotel, because it is not a hotel facility that is my attraction. Because the hotel facilities are standard with other 4 star hotels. But I was interested in the park on the 4th floor of this Regalia hotel. This park is surrounded by ponds that have lots of koi fish. To get to this park we have to pass a small bridge. This park contains green tropical plants and some flowers that resemble ferns. On the 4th floor of this Regalia hotel besides the hotel lobby there is also an entrance to the elevator, and there is also a bedroom. This park is located right in the hotel lobby which borders the corridor and hotel rooms.
---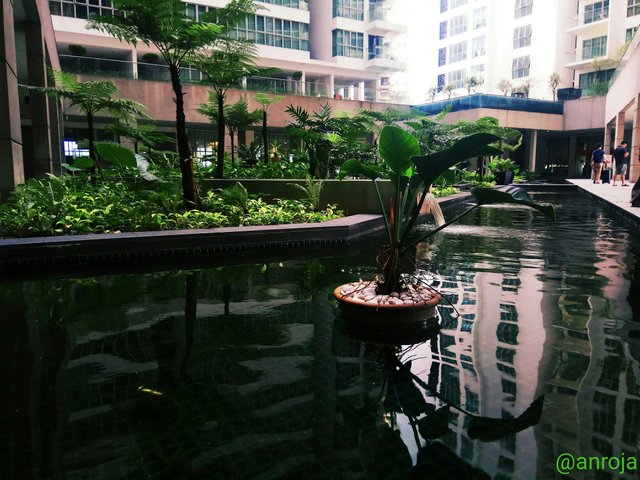 ---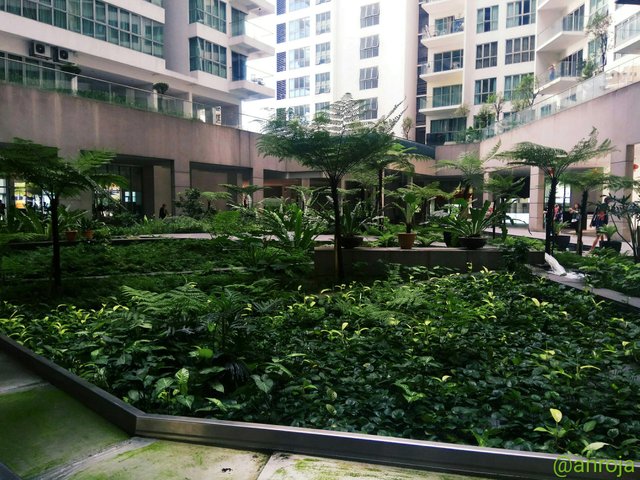 ---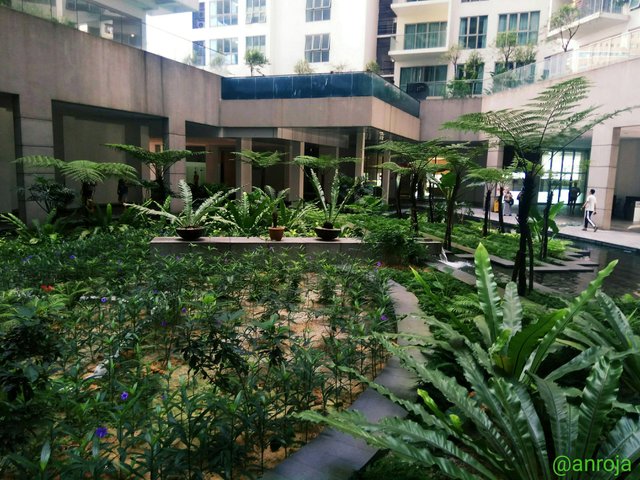 ---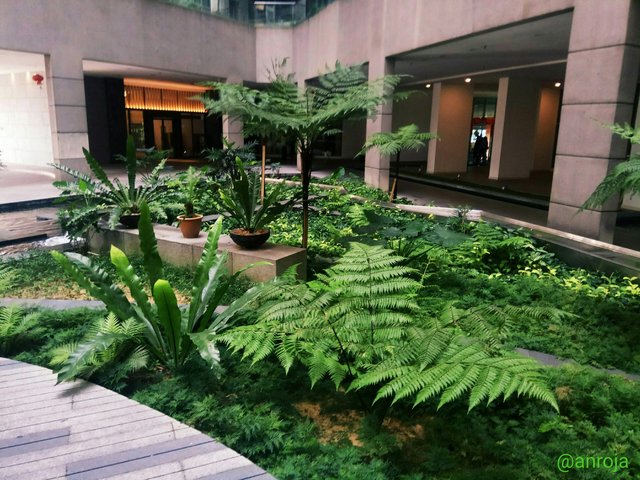 ---
Besides plants, this park also looks beautiful because it gets sunlight during the day and from the cracks of hotel buildings. The terraced garden like this staircase also flows clear water that forms a low waterfall. This park is worthy of my recommendation for photo spots. And this park is not too wide, but the arrangement made me feel at home for a long time here.
---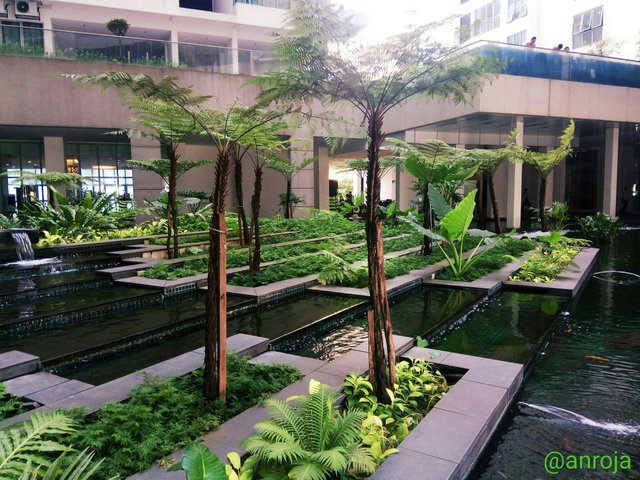 ---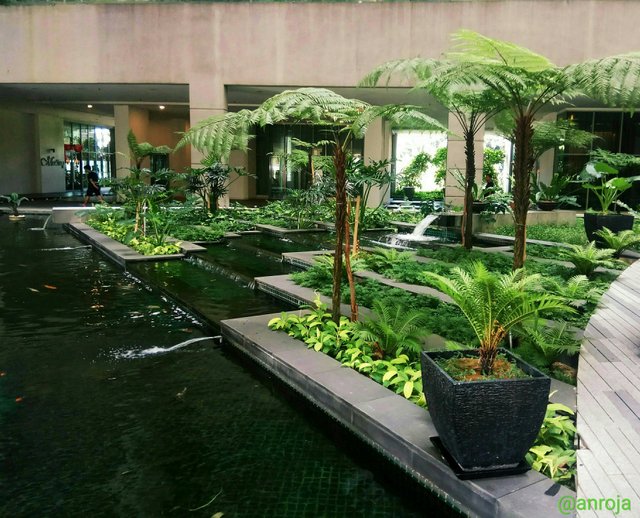 ---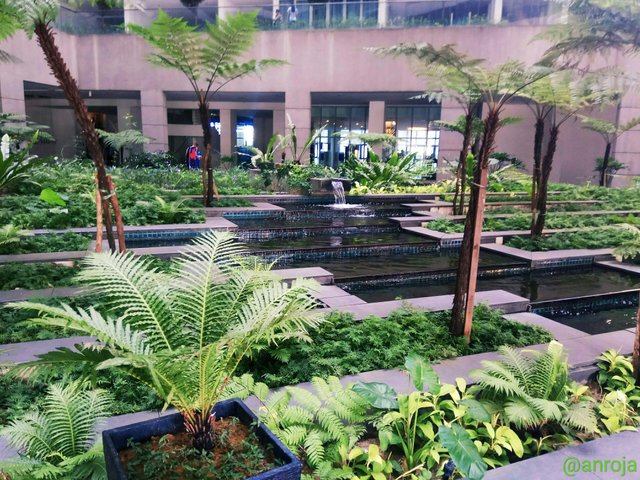 ---
Hopefully this will become a reference for lodging for @rosatravels, @slowwalker, @chorock and @cityofstars while visiting Malaysia.