I usually am able to create a hunderd edits from a single photo, but I need some interesting starting photo, so today I start from a very cool urban shot by my friend @lordemau, to use it for my purposes.
NOTE: all STEEM and SBD earnings of this post will be shared with @lordemau!
Let's start with the original photo, it's taken in Brazil some years ago, it's the Rock Gallery in São Paulo; I like the black'n'white, minimal and industrial look of it.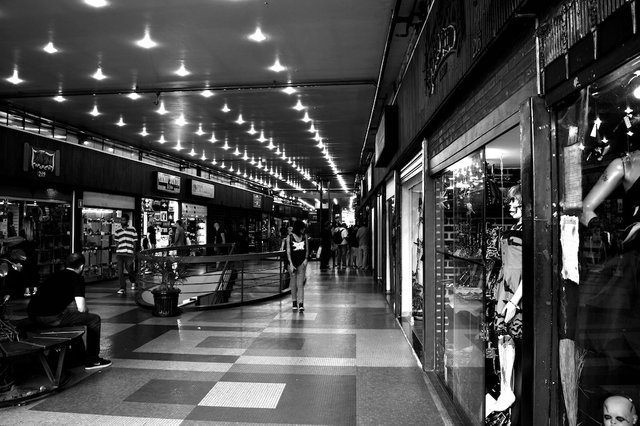 visit @lordemau Steemit page for more photography like this!
Spherical Edits with Roll World
Now let's start editing and transforming this shot into something quite different.
This time I used RollWorld App - iTunes link here in its free version (the paid version has video animations too).
It's quite a versatile app to create spherical panoramas and tiny planets.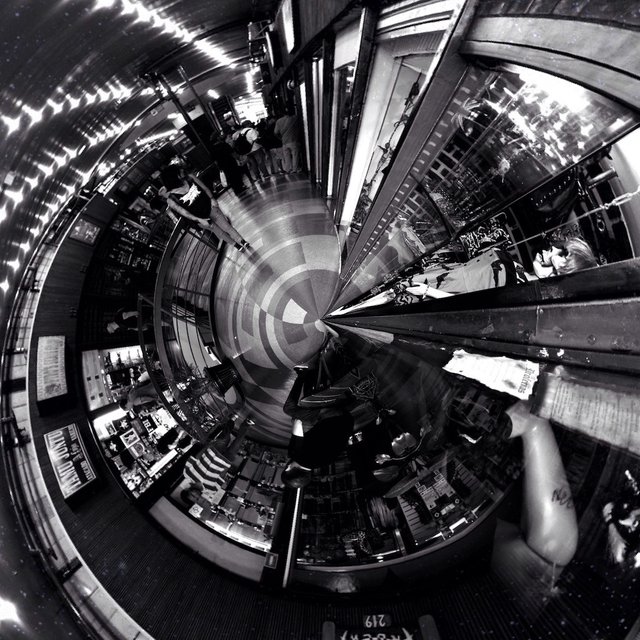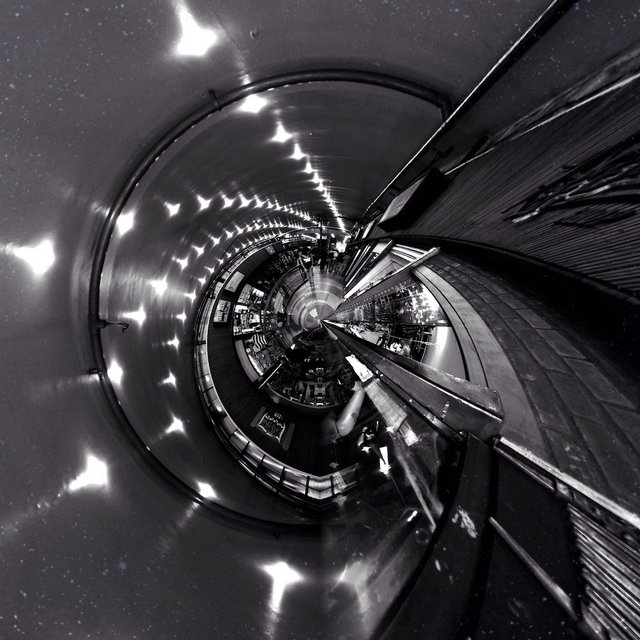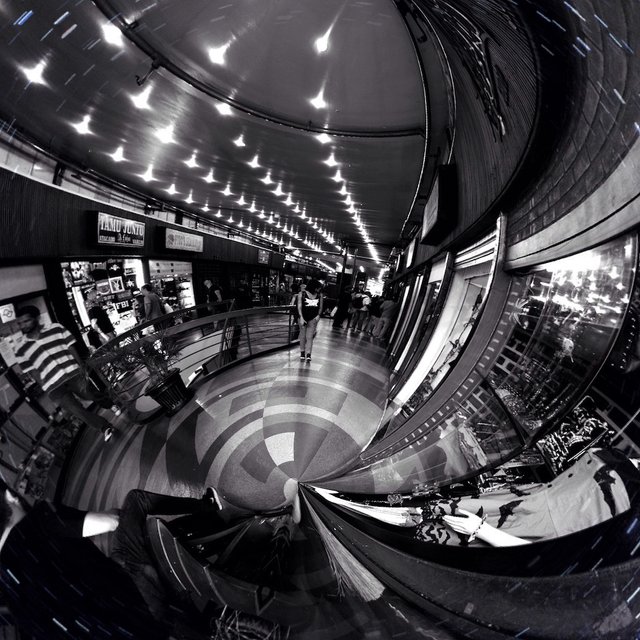 Kaleidoscope edits with Kaleidomatic
Next steps are done with Kaleidomatic App, it basically creates mirrors and transform the picture to a more abstract, symmetrical image.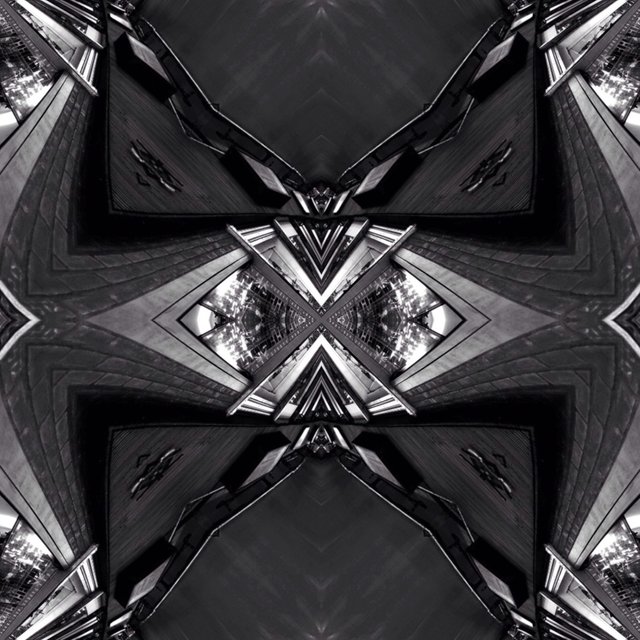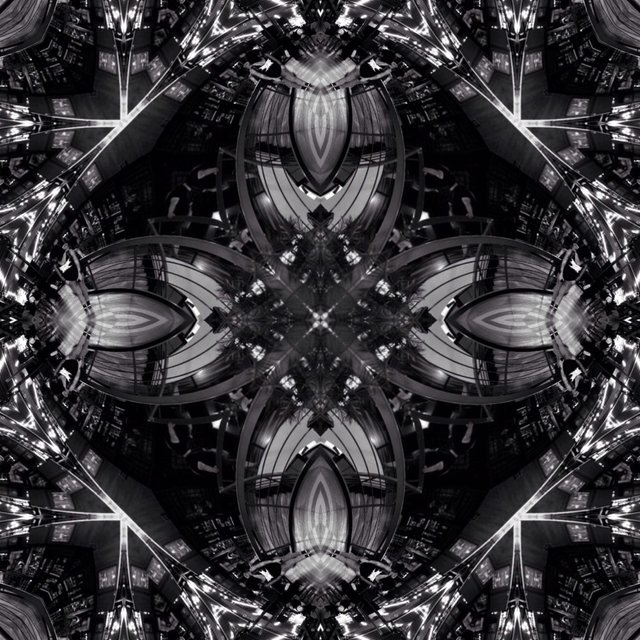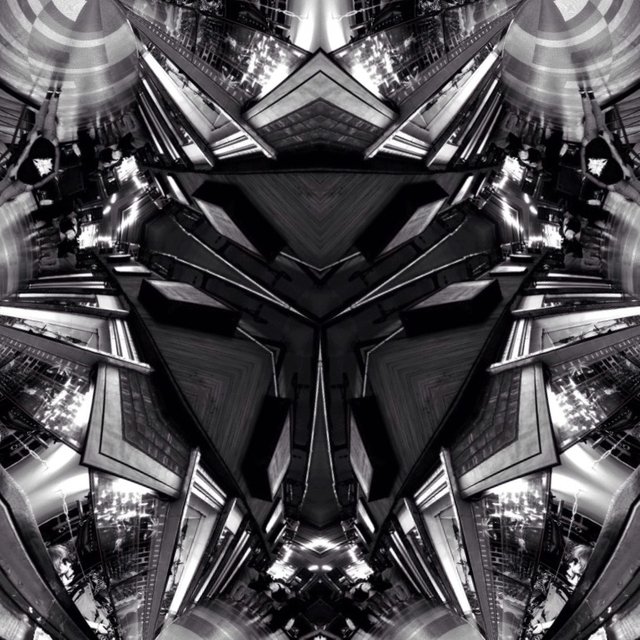 Verification and License
All pictures are under the Creative Commons license, please visit my web page and @lordemau web page to see more artworks and verify our authorship.
---
Please leave your feedback and follow me @andrew0 and @lordemau