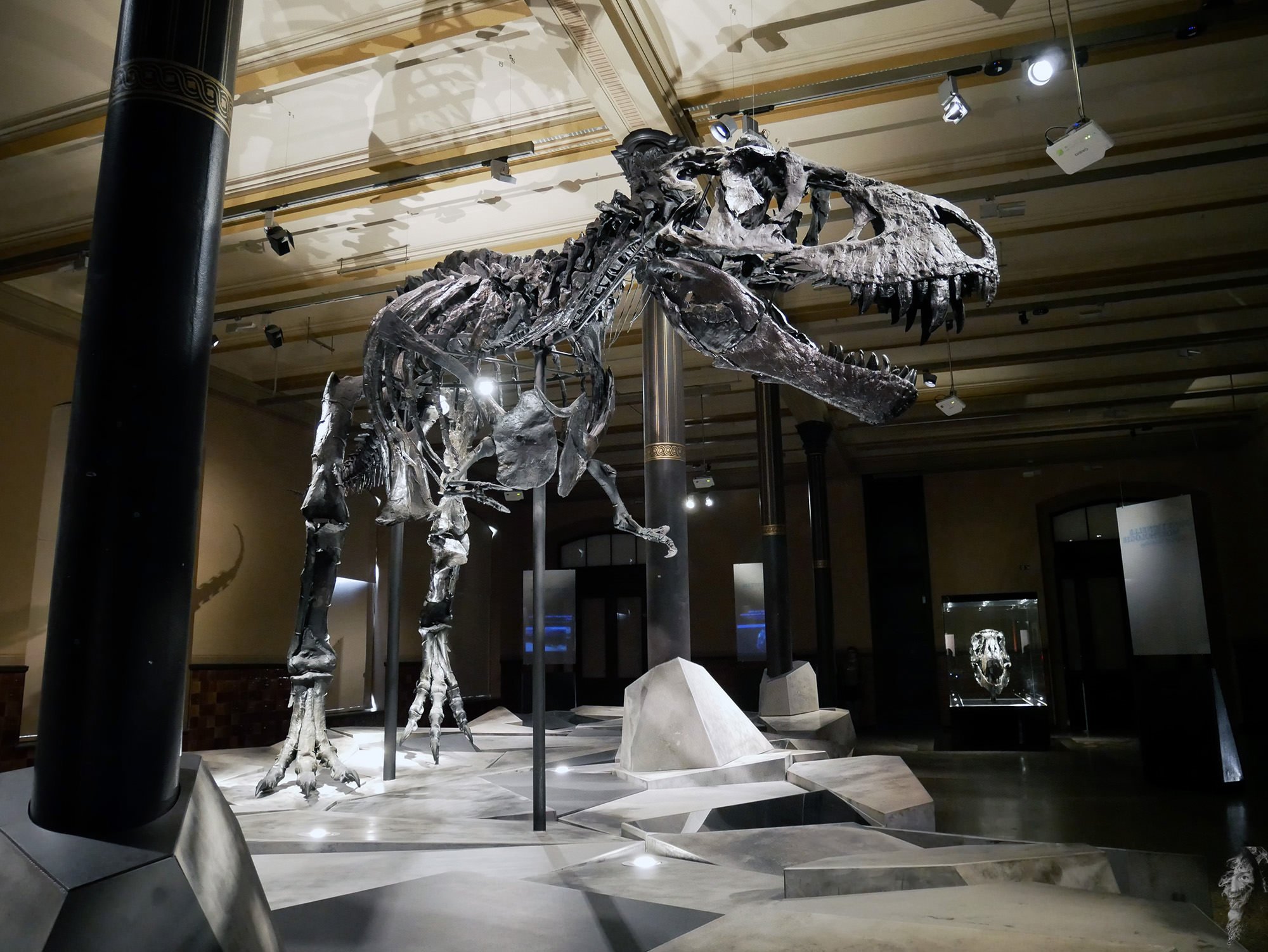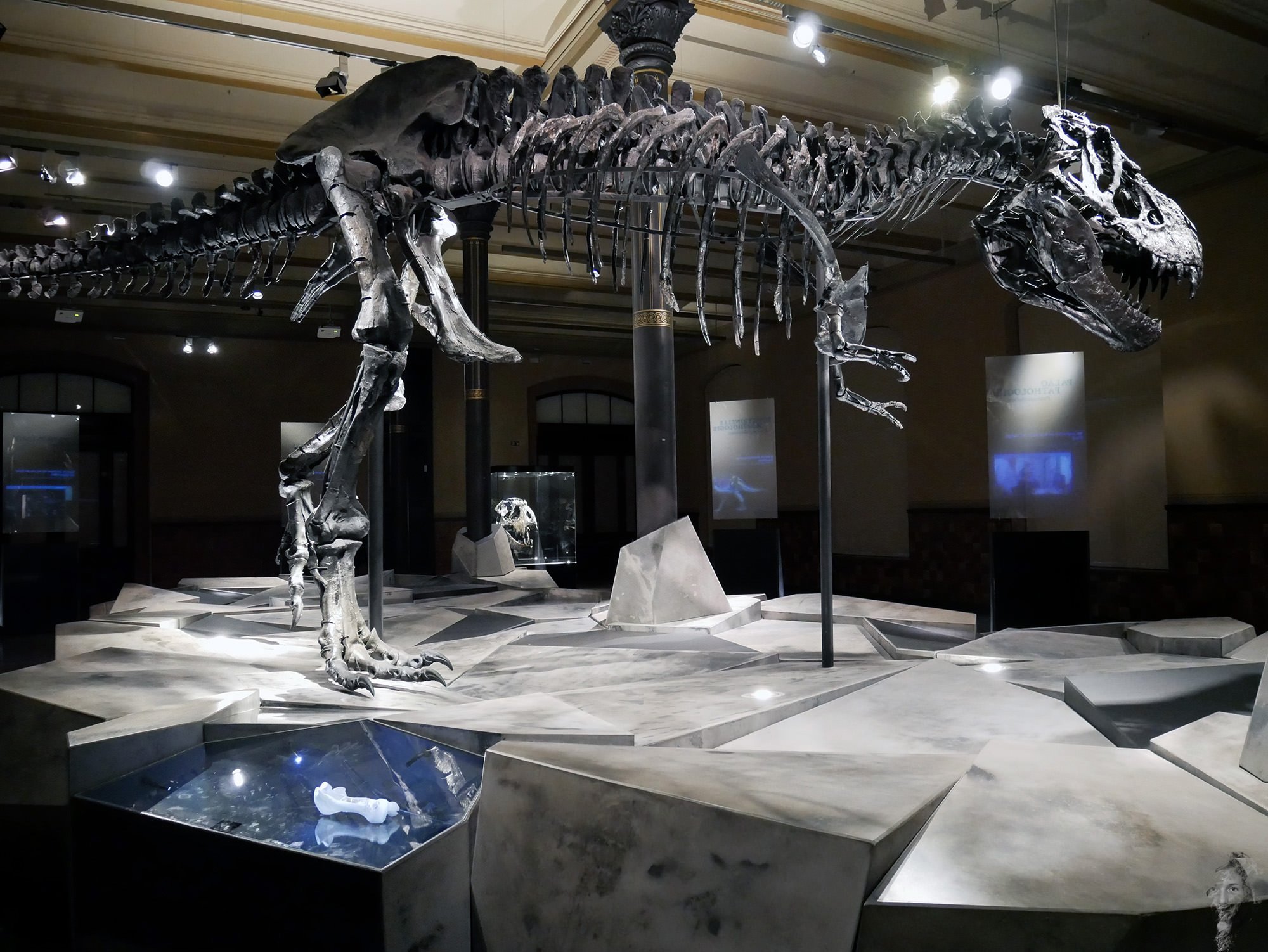 Tristan Otto was discovered in Montana, USA in 2010. It originates from Hell Creek Formation and is approximately 66 million years old. It took two years of labor to chisel out the bones from the rock; 170 bones were found.
Tristan's skull is one of the best preserved skulls in the world. In total 50 of the 55 skull bones were found. Some bones were found in several fragment, others were naturally fused.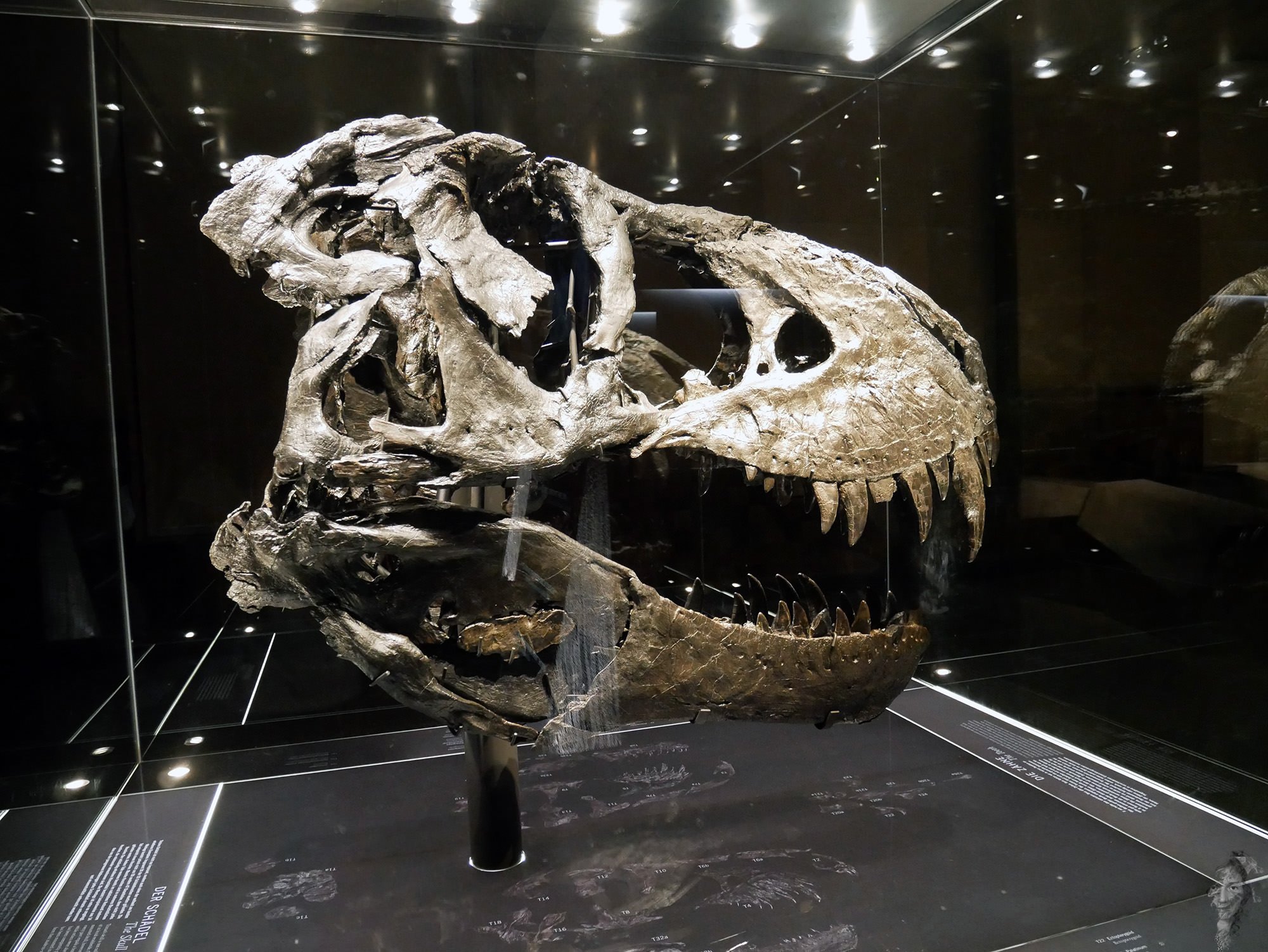 All of this, and more in Berlin. All photos are mine, taken with Panasonic Lumix GX80, 1232 lens, at Museum für Naturkunde.