The north and east coast of peninsular Malaysia is currently on alert for the tail of tropical storm Pabuk to touch down with 3-4m waves already hitting the shore, causing damage and erosion along the beaches, and along the coastline.
Activities at sea are definitely prohibited at this time.
So, after watching the news reports on this, I thought I'll highlight recent stormy sky shots today, these were shot on new year's day!
Not discounting its dangers... there is a certain beauty in stormy weather...
---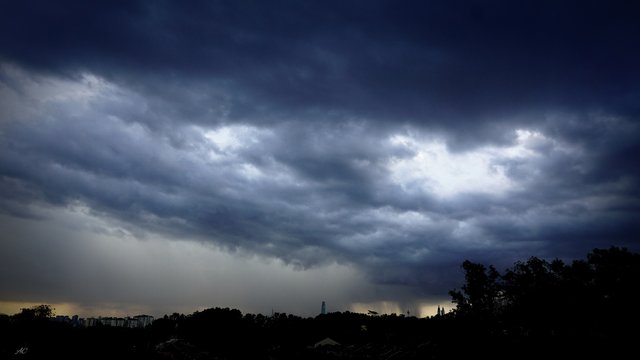 Winds began building up...
Dark clouds raced across the sky
Causing the land to look like night time had fallen
Parts of the sky were still bright
And you can see a clear demarcation of rainfall at the distant city skyline, in fact falling directly over the KL Tower, and some other parts of the city
Such is the view I am fortunate enough to witness with all weather changes
---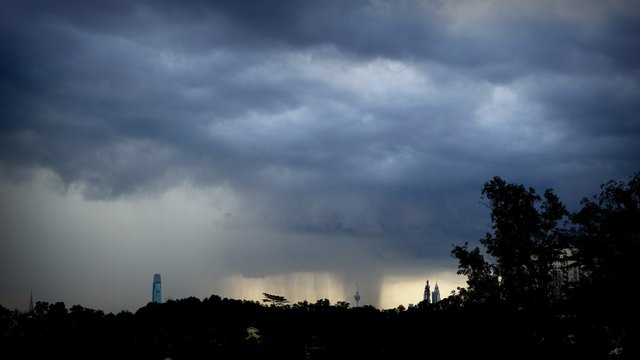 Zooming in onto the city...
From left: the close-to-completion Exchange 106, the KL Tower and the Petronas Twin Towers
Interesting display of rainfall!
---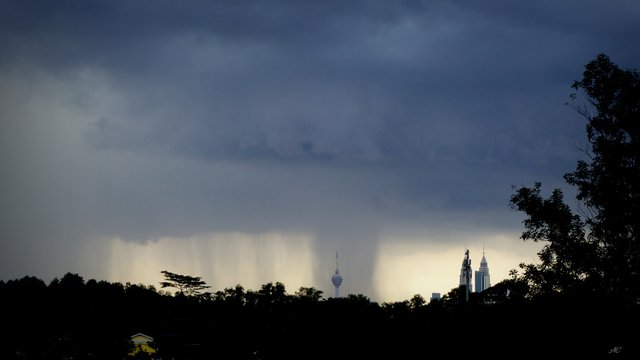 Captured with SONY A5100 | © images & text original content | click images for fullscreen view
Closer... and closer....
Sheets of rain fall on or behind the KL Tower, while the twin towers looks to be still in the dry zone
---
Captured with SONY A5100 | © image & text original content | click image for fullscreen view
---
---
~ more of my learnings & experiments ~



I'm with QURATOR... Are you?

Vote for Qurator as a Steemit Witness
via steemit.com or steemconnect