Looking like a piece of folded paper - with a picture of a group of people, hanging out... with food and drinks, Malaysian-style!
'Cerita Kita' means Our Story, in Malay... ~ it is a large mural outside an eatery within the grounds of a petrol station, with lots of other eateries - a McD (my fav hang-out!), a Starbucks, Subway, a money-changer, a few other convenience shops...
I took this photo months ago, when they painted the mural then left these forgotten in my photo archives... I was looking for something different to post today when I came across this whole lot of shots I took!
---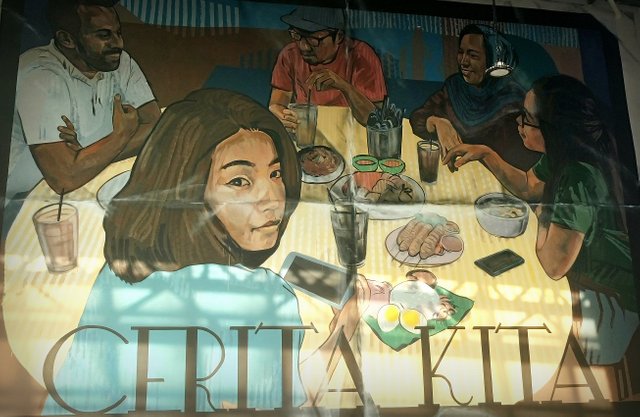 The large mural, in its entirety!
---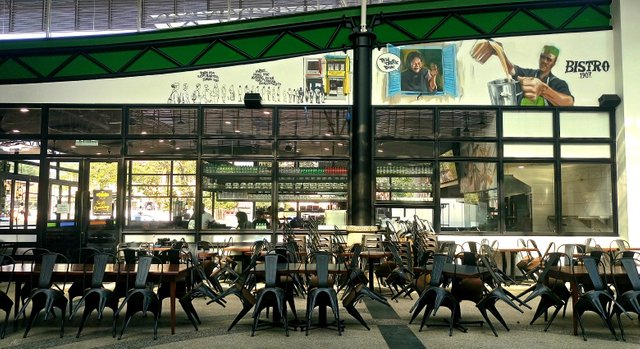 The eatery itself...
This was pre-opening with everything in place and looking spanking new & clean!
It's a Malaysian-style 'nasi kandar' shop that has a barista in-house!
The pictures above the shop show a traditional 'teh tarik' (pulled tea) being made
---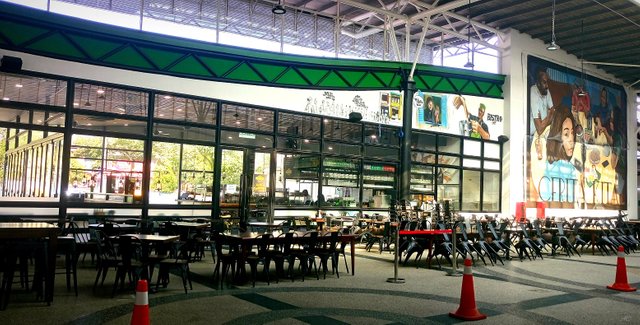 The shop in full, including the mural
I should get another shot now, full of customers to add to this!
Maybe the next post...
---
Captured with SONY Xperia M5 | © image & text original content | click image for fullscreen view
---
---
~ more of my learnings & experiments ~



I'm with QURATOR... Are you?

Vote for Qurator as a Steemit Witness
via steemit.com or steemconnect