Breakfast kitty!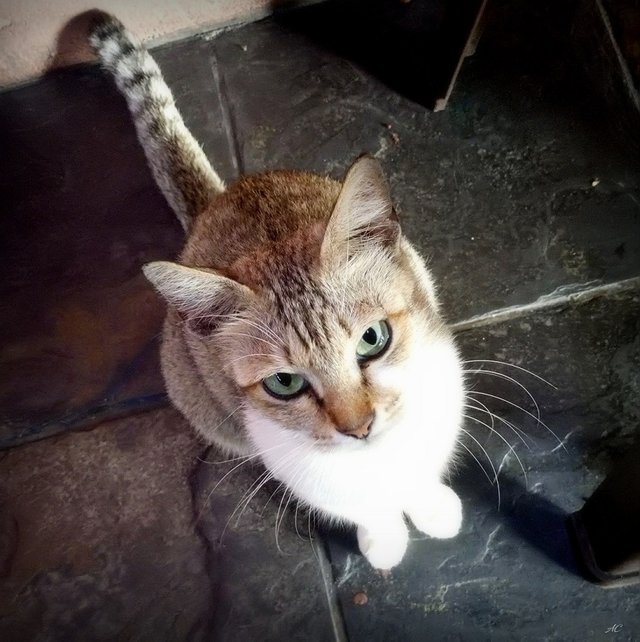 Look at its stare...
It was bold and very insistent!
And it knew I had chicken...
Found this kitty at breakfast one day
It was at a 'nasi lemak' shop, and it stuck close to me as soon as I opened my packet...
And it would stand up every 30 secs or so, and paw me, "Heyyy, remember me..."
---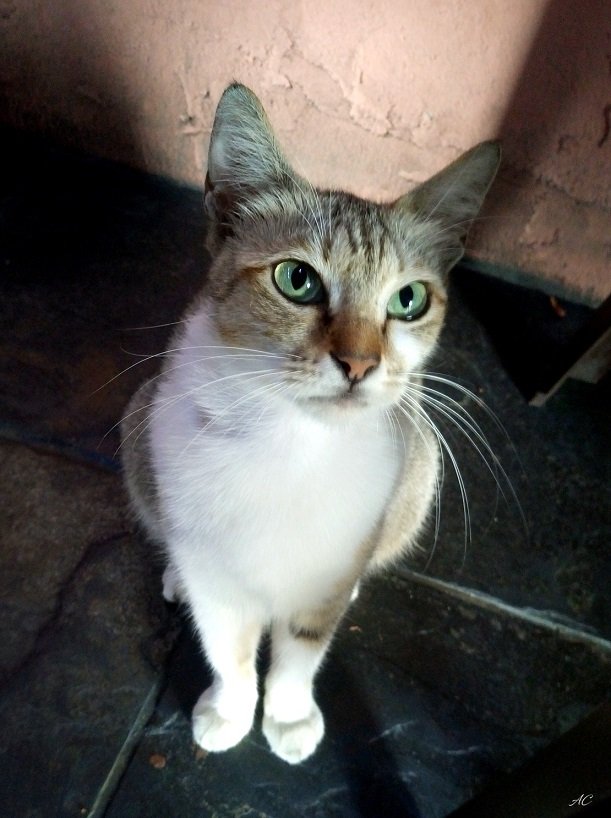 I liked the light shining into the shop and through the table legs onto kitty
Patchy, but in a good way, I think
Also the rough plastered wall and stone tiled floor provided interesting backdrop to semi-lighted kitty!
---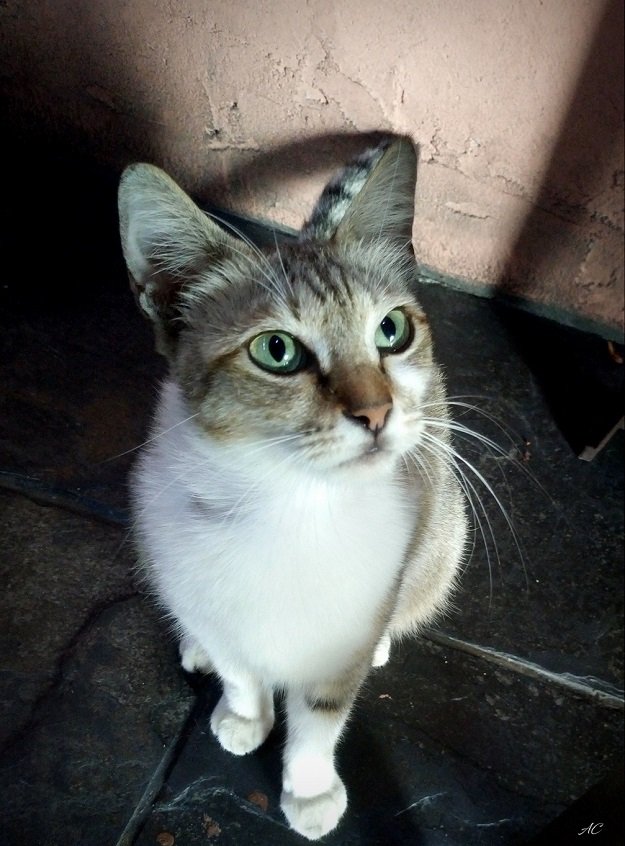 On top of it all, this was a beautiful kitty and gorgeous eyes...
Don't worry, kitty got probably a third of my chicken
And only walked away after I finished my meal!
Lol... Smart kitties....
Happy Caturday, all kitties and kitty fans!!
---
Captured with SONY Xperia M5 | © image & text original content | click image for fullscreen view
---
---
~ more of my learnings & experiments ~



I'm with QURATOR... Are you?

Vote for Qurator as a Steemit Witness
via steemit.com or steemconnect